Ying-Ju and Ming-Feng tied the knot on March 26, 2017 in a beautiful outdoor ceremony at the Museum of Life and Science in Durham.
This sweet, well-traveled couple met in 2004 at their college harmonica club and got engaged in 2016. Ming-Feng proposed with purple tulips in Amsterdam, and Ying-Ju obviously said yes!
After moving from Taiwan to Durham, North Carolina, this couple wanted to honor their roots during their Durham celebration. They incorporated many beautiful traditional Taiwanese details into their day, like Ying-Ju's Chinese reception dress, gold jewelry, and hand-made guest favors.
I loved everything about documenting this celebration: from the beautiful dual traditions to the butterfly release in the conservatory after the ceremony. What is your favorite favorite photo from this day? Sound off in the comments below!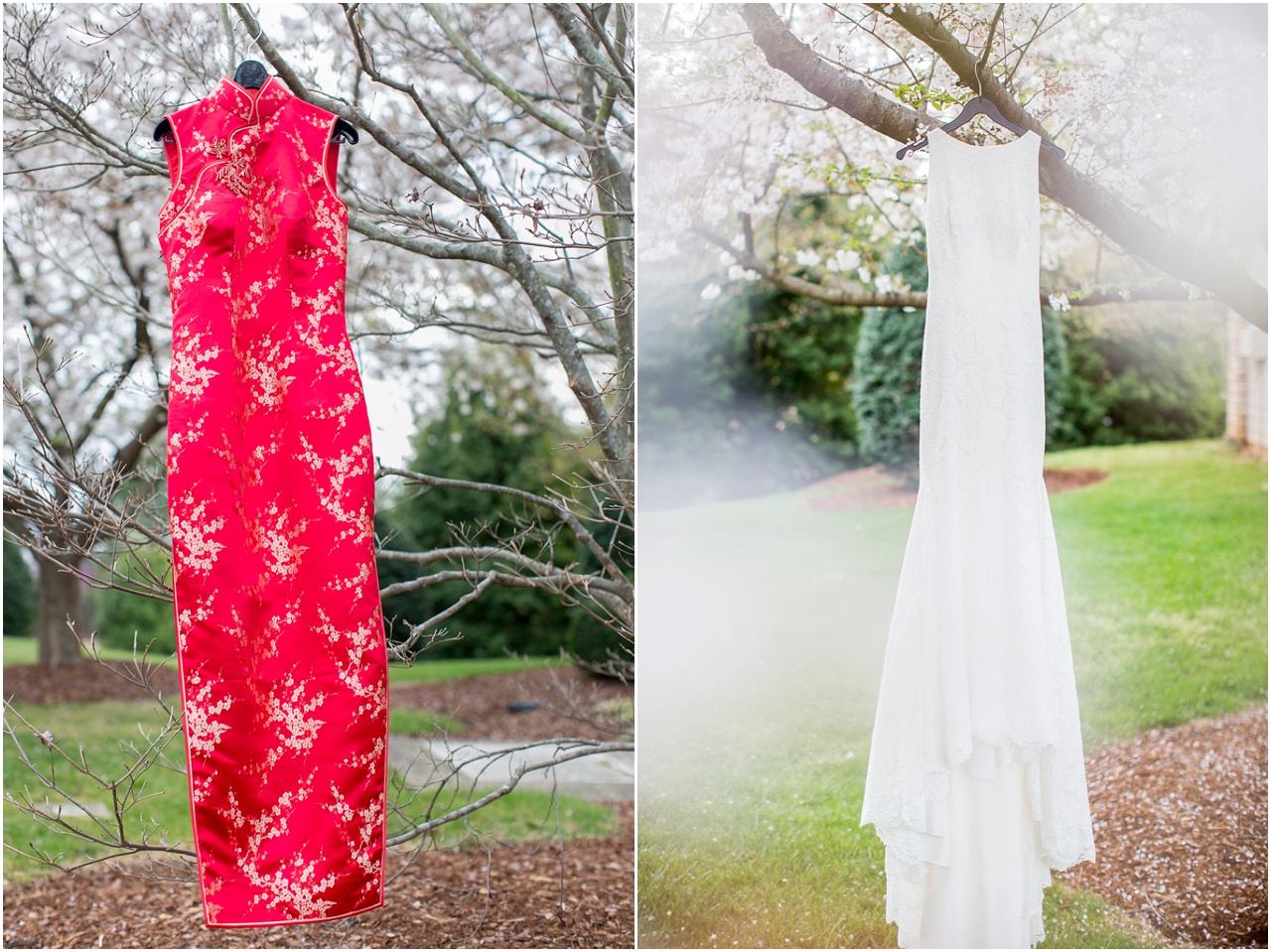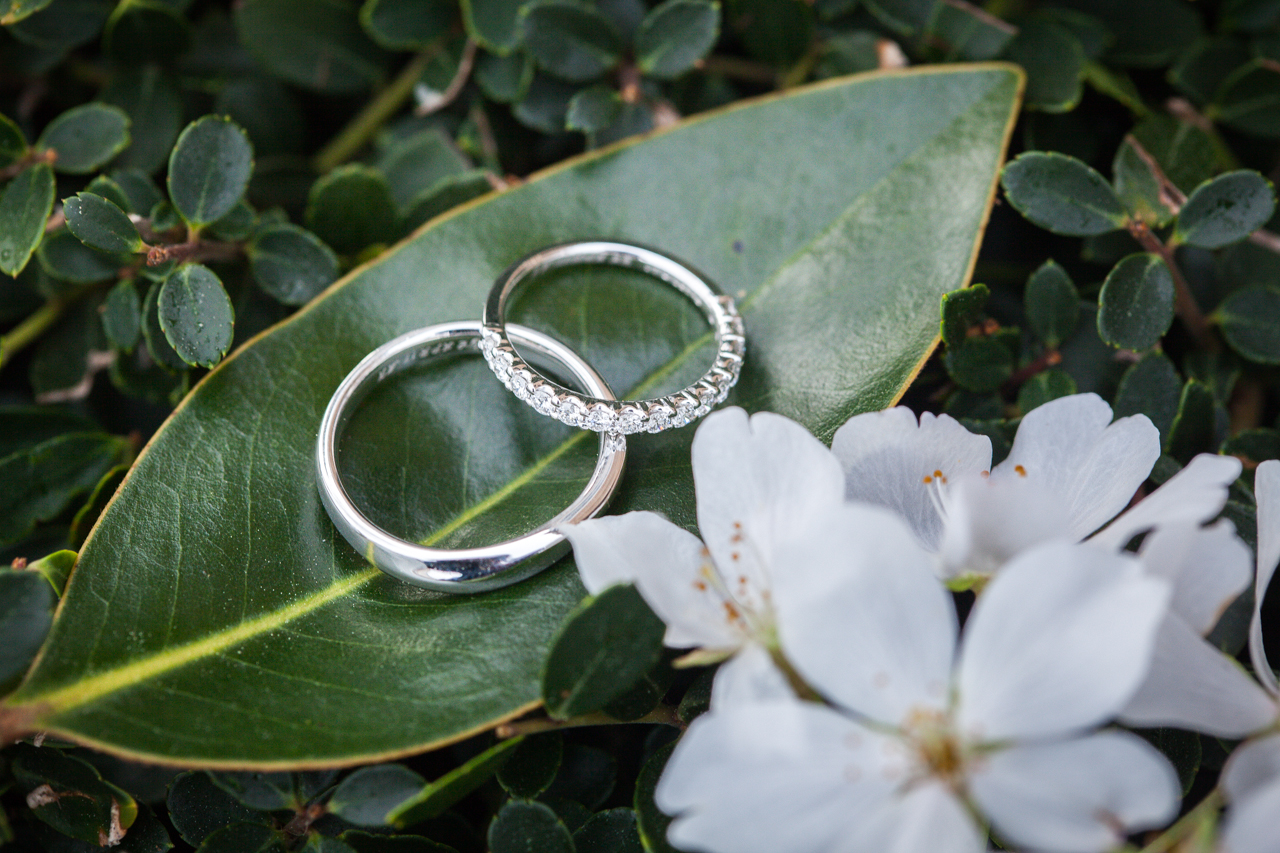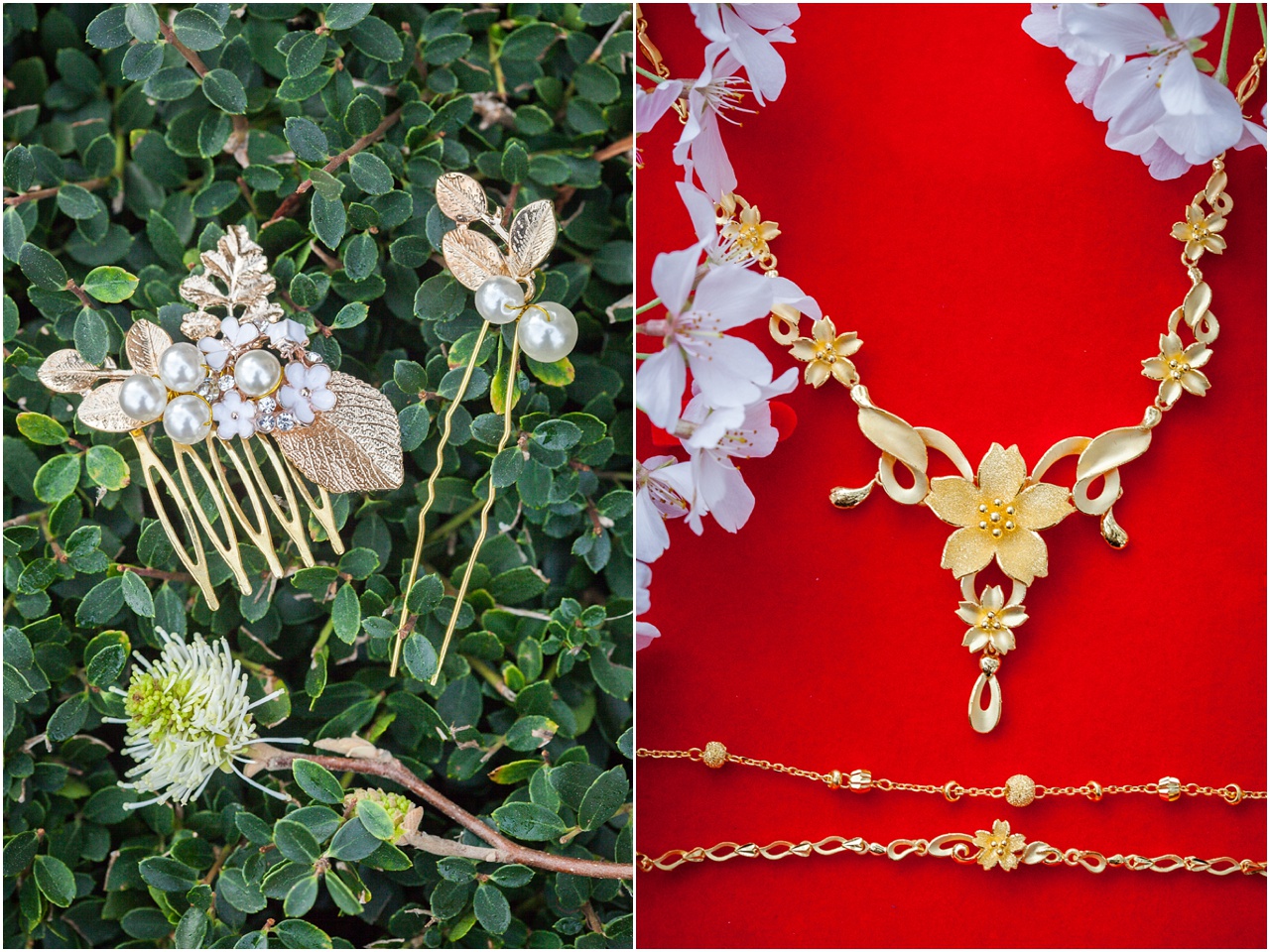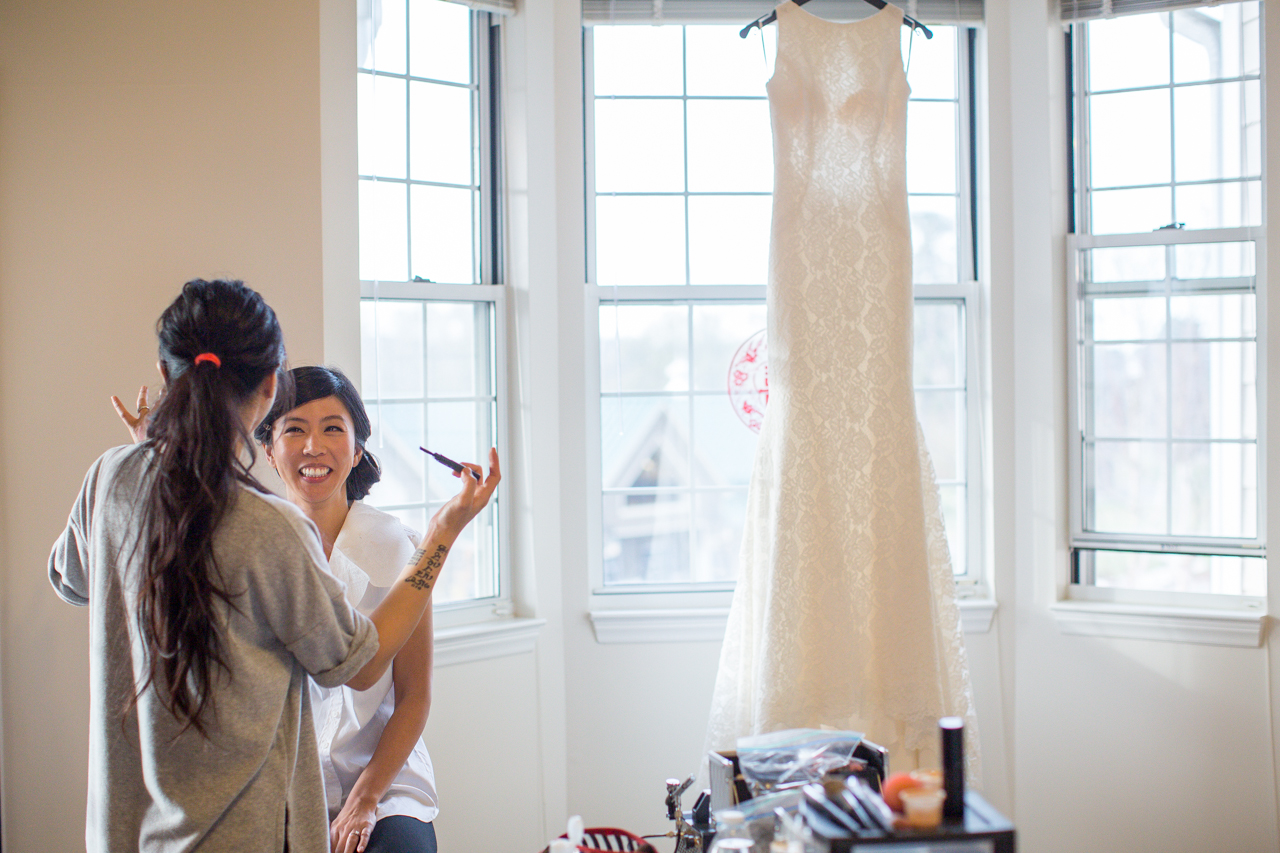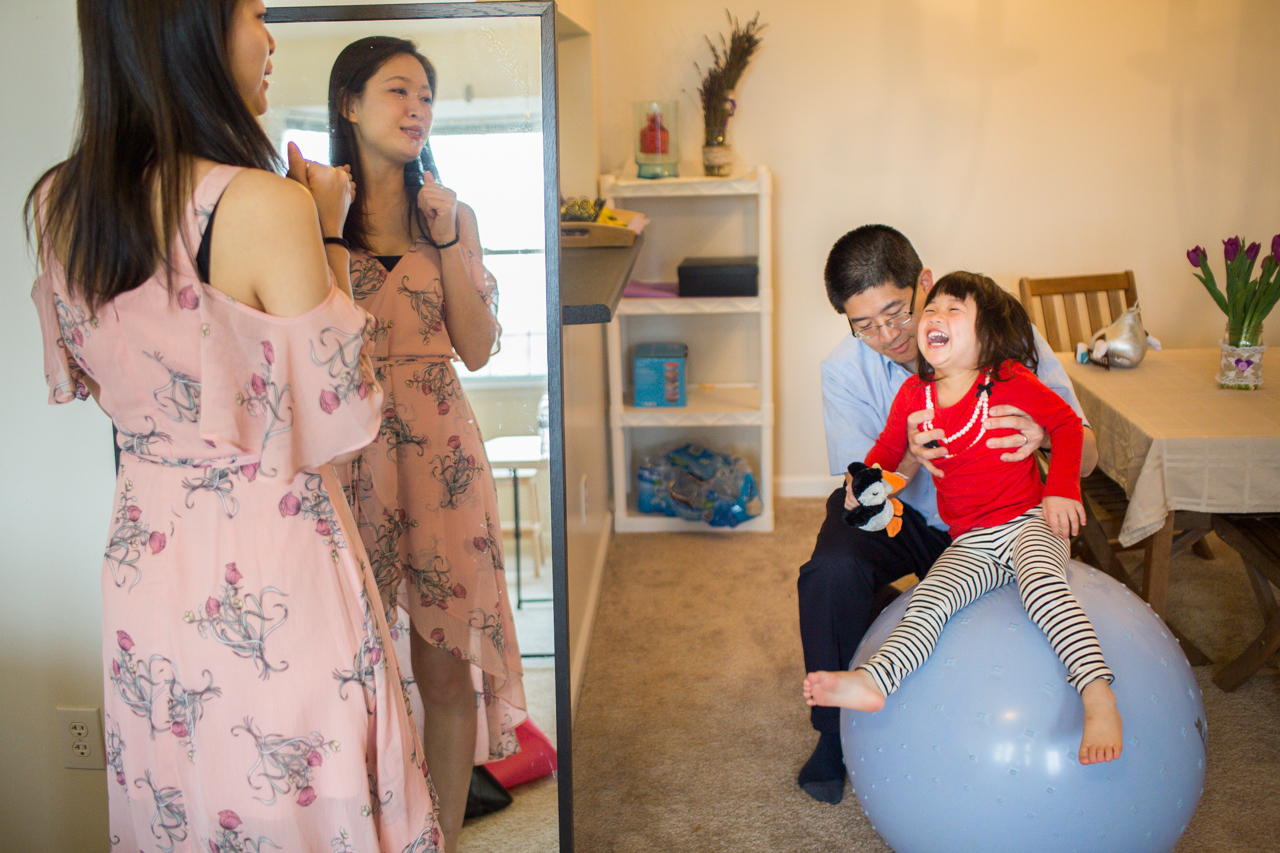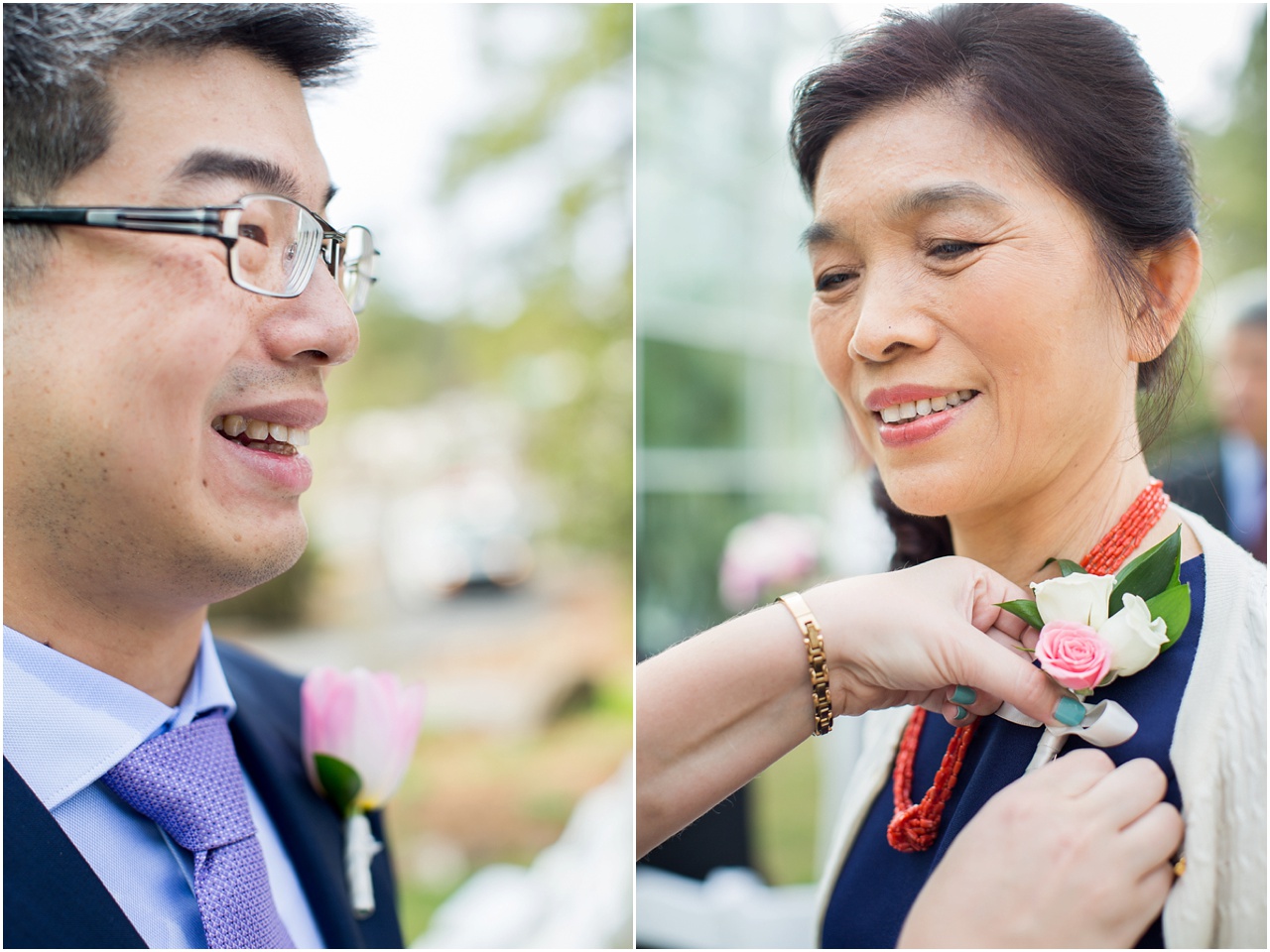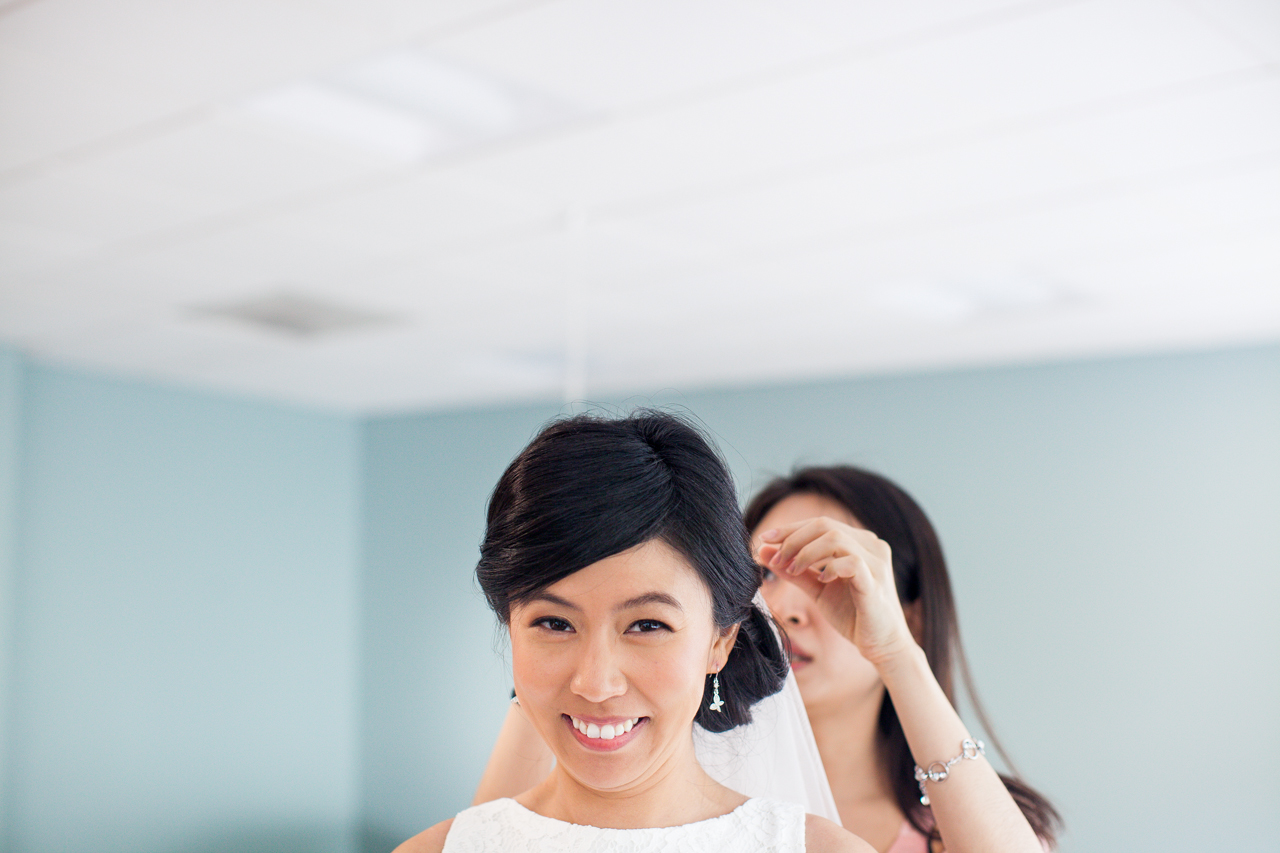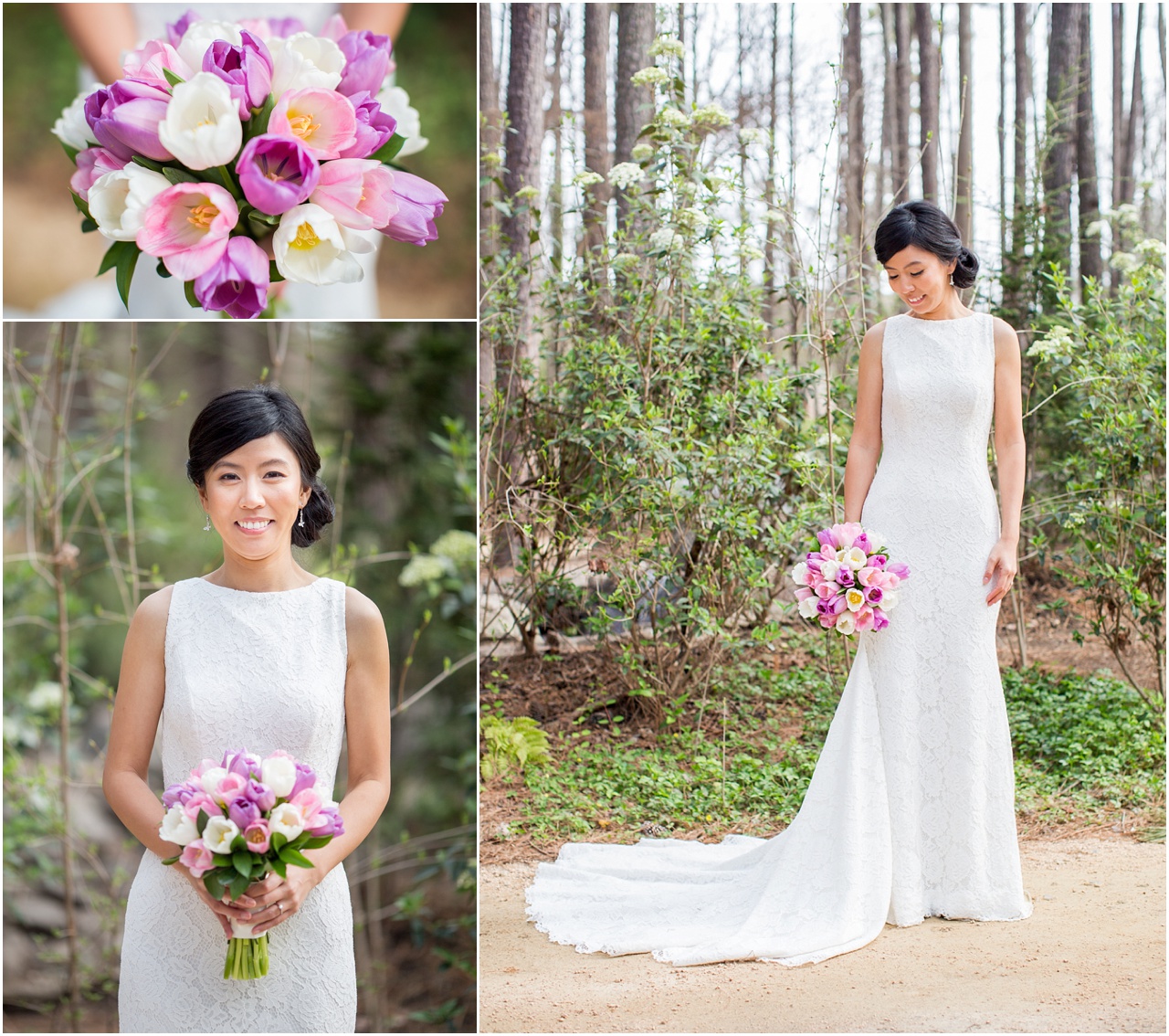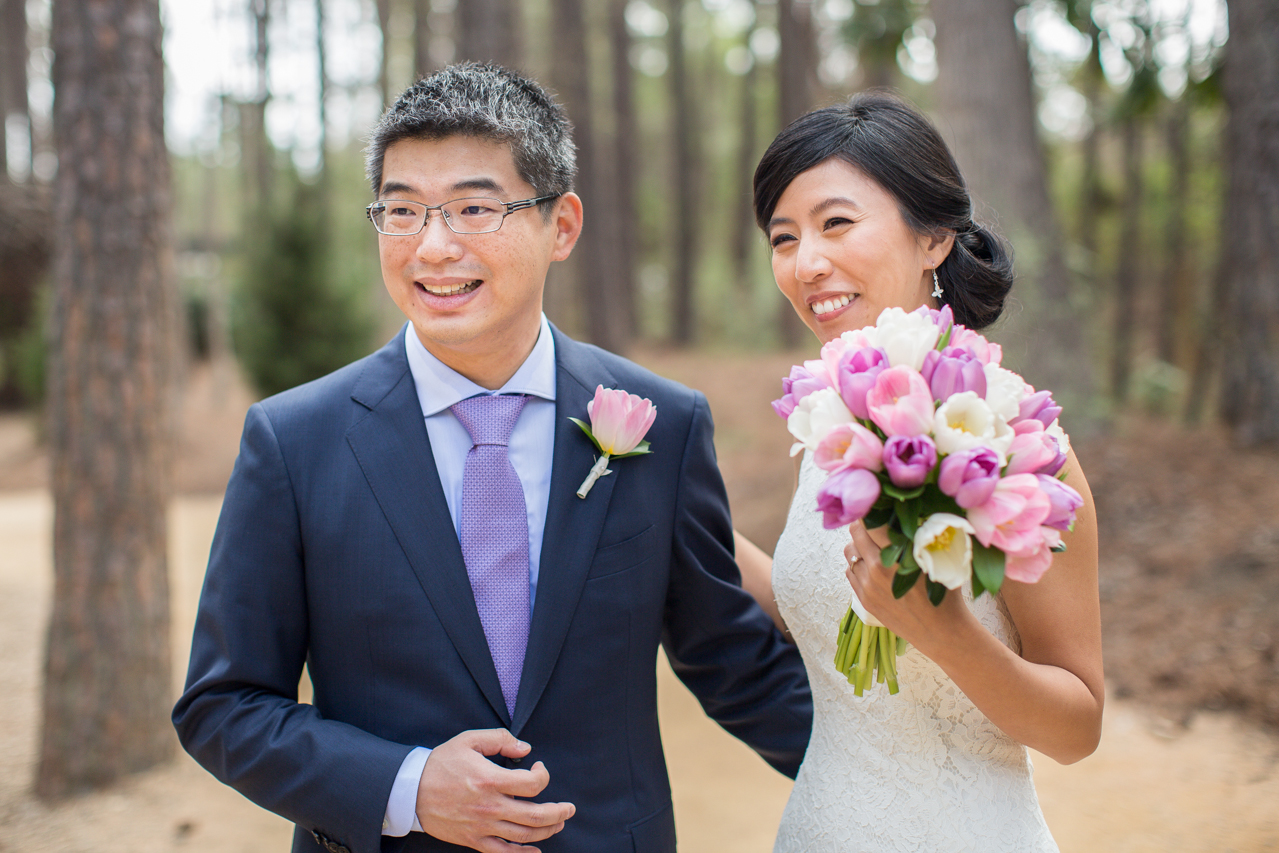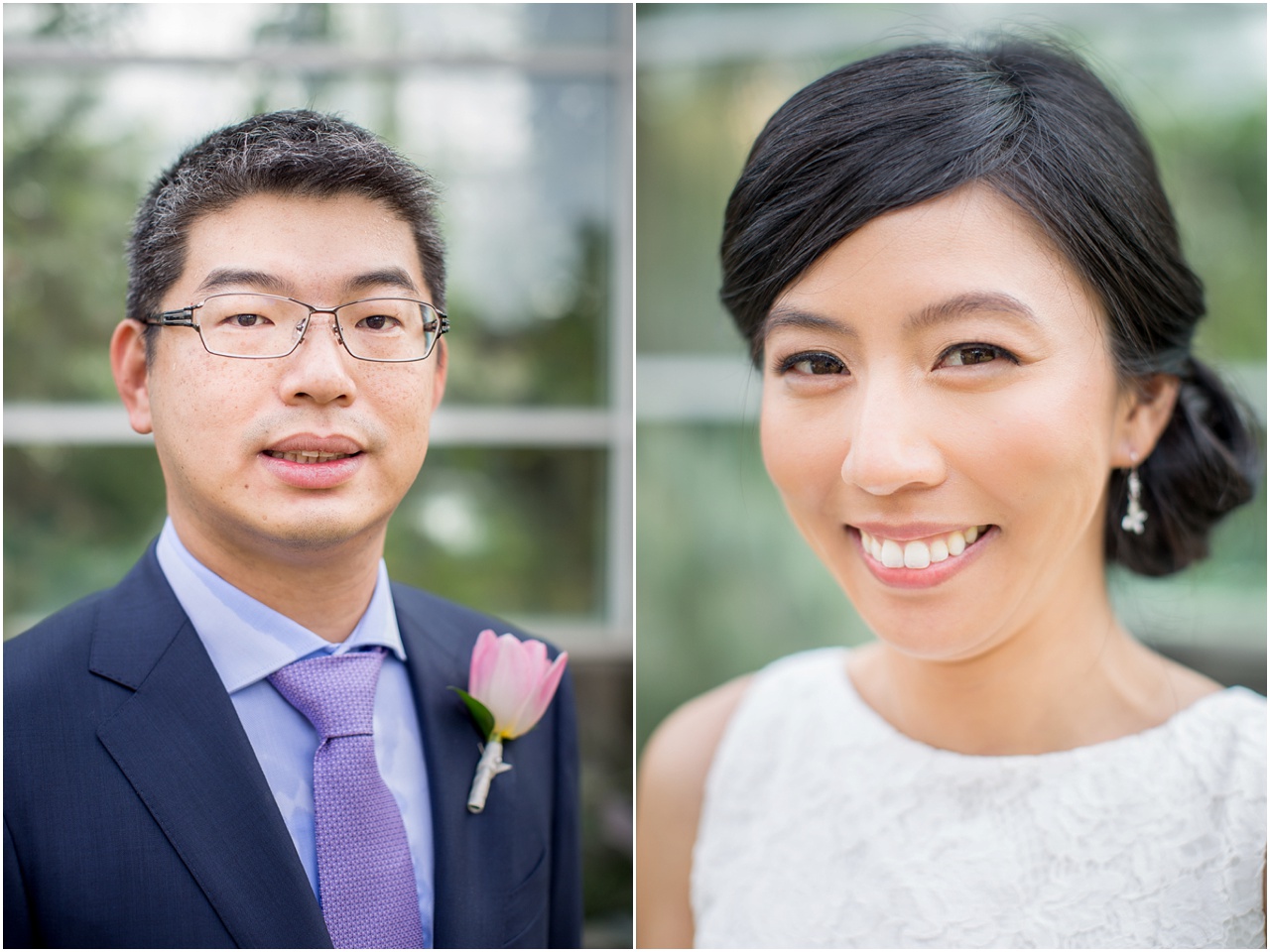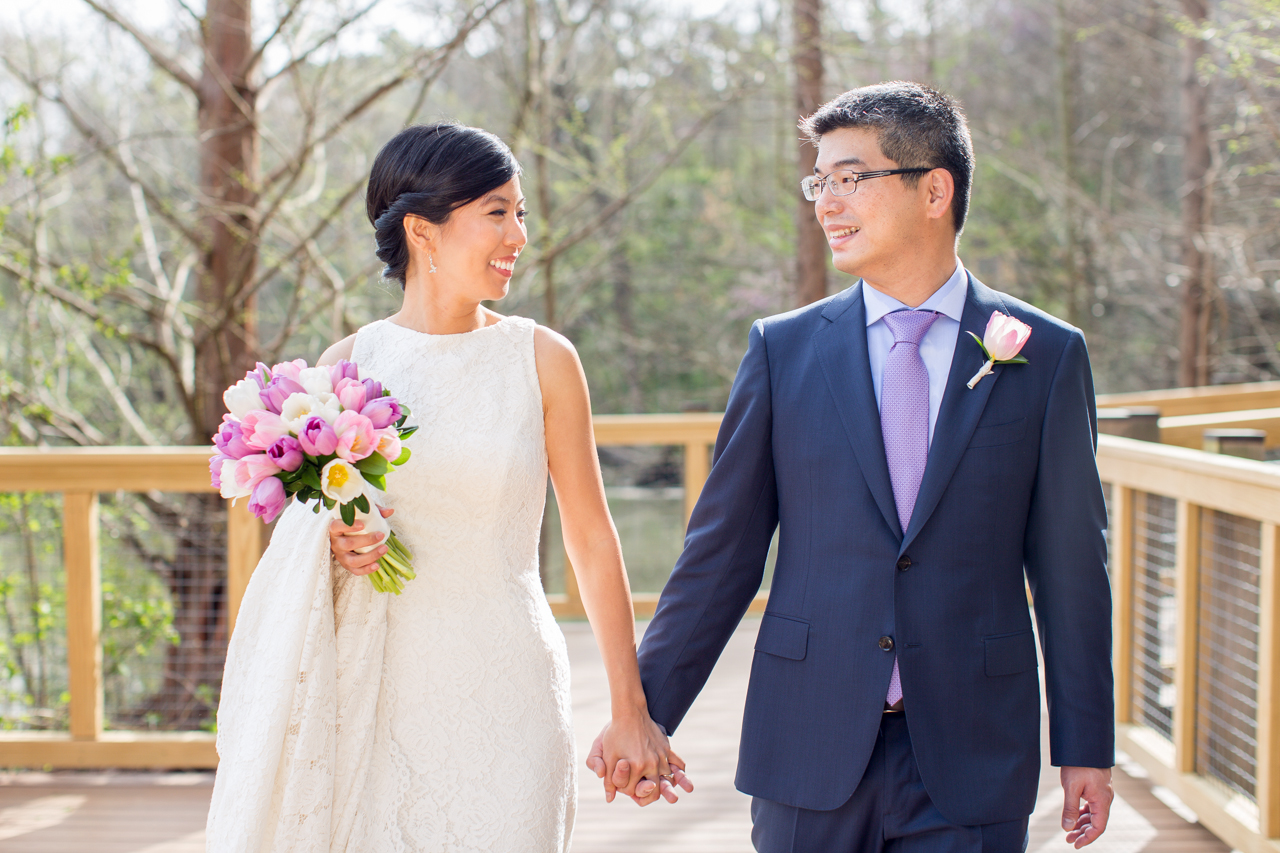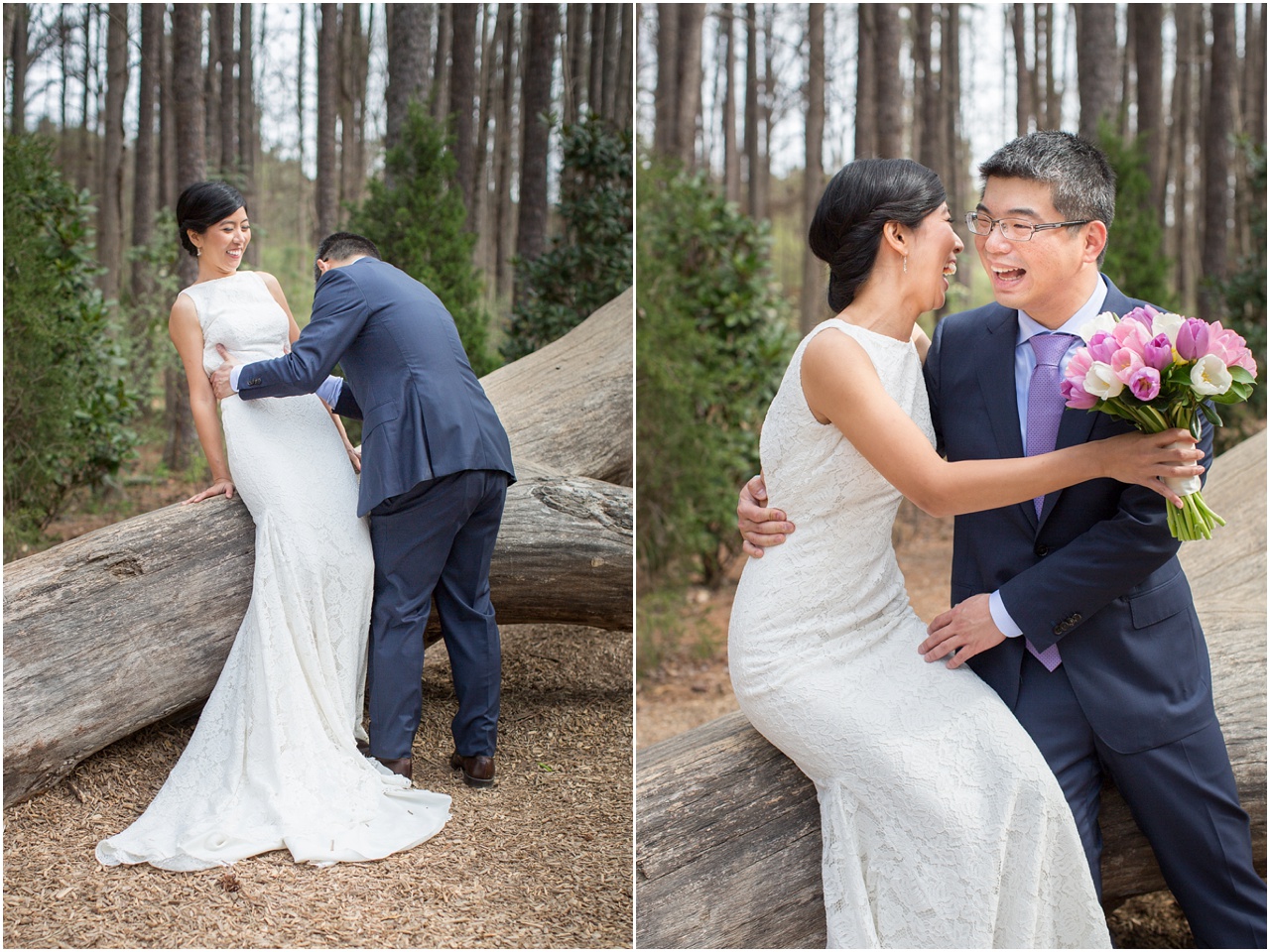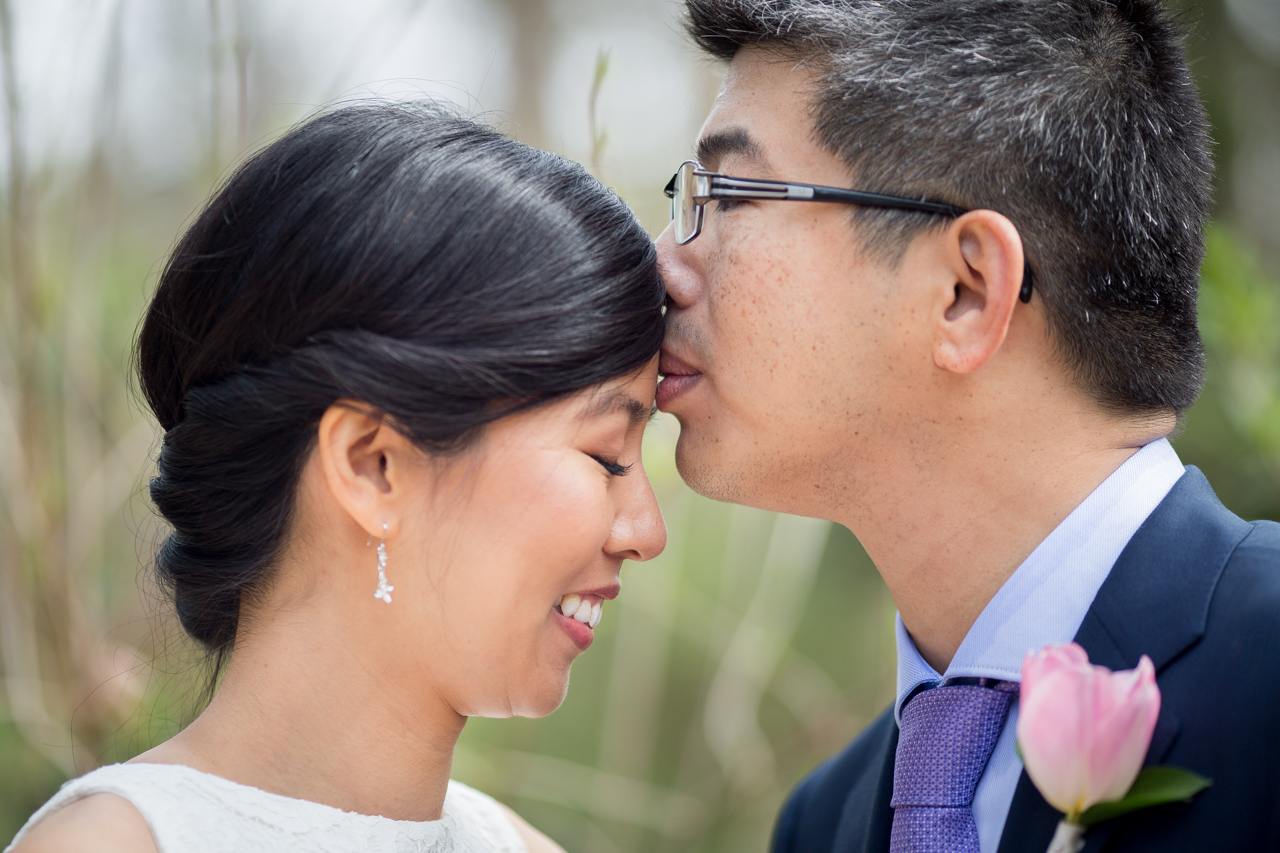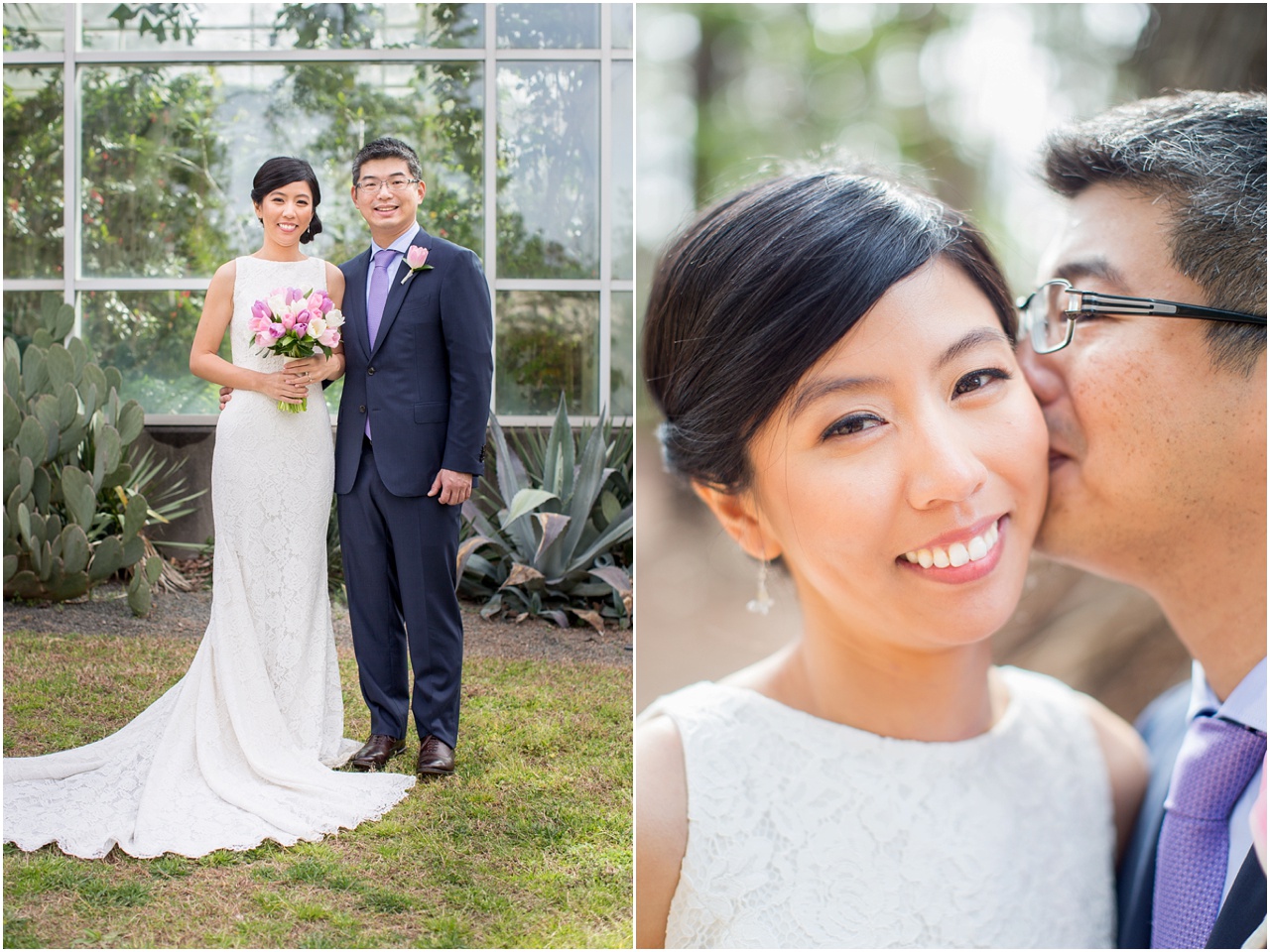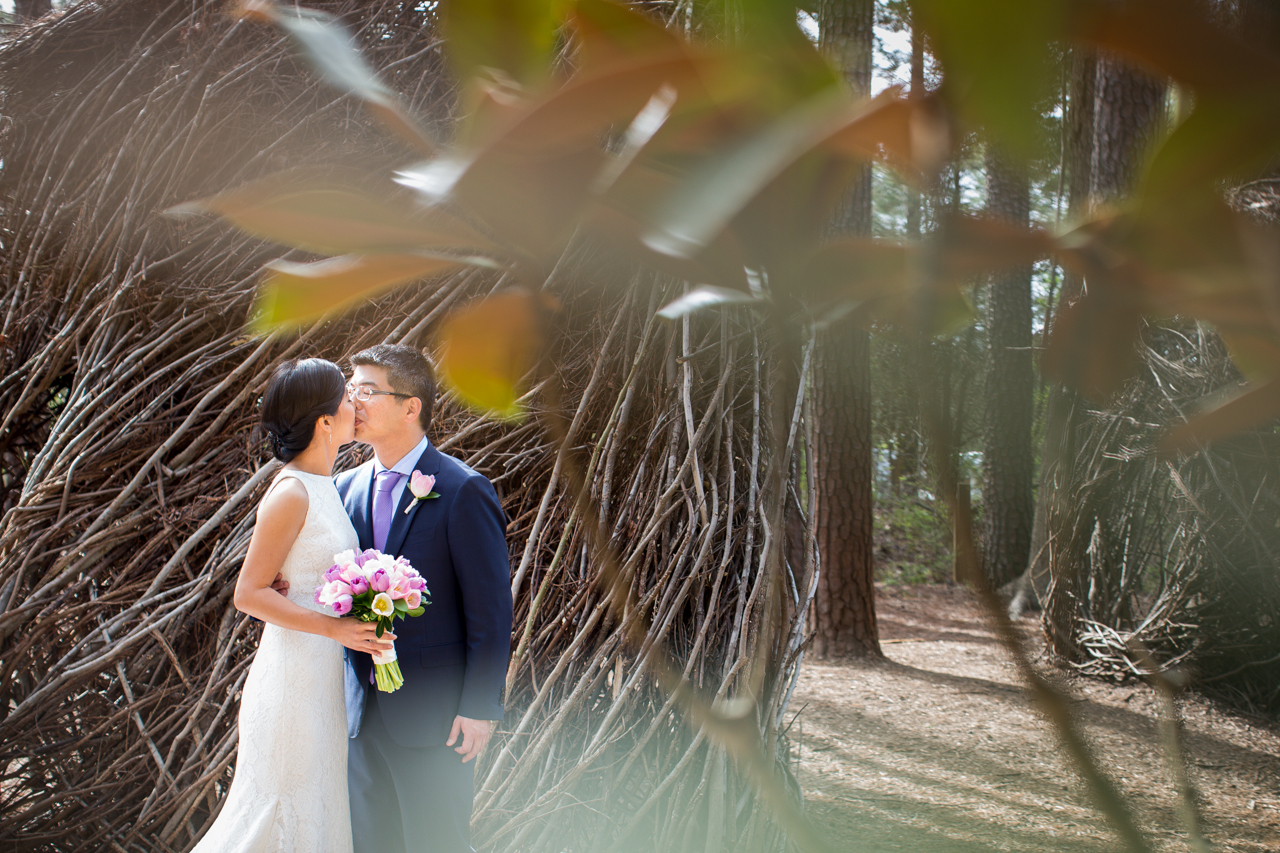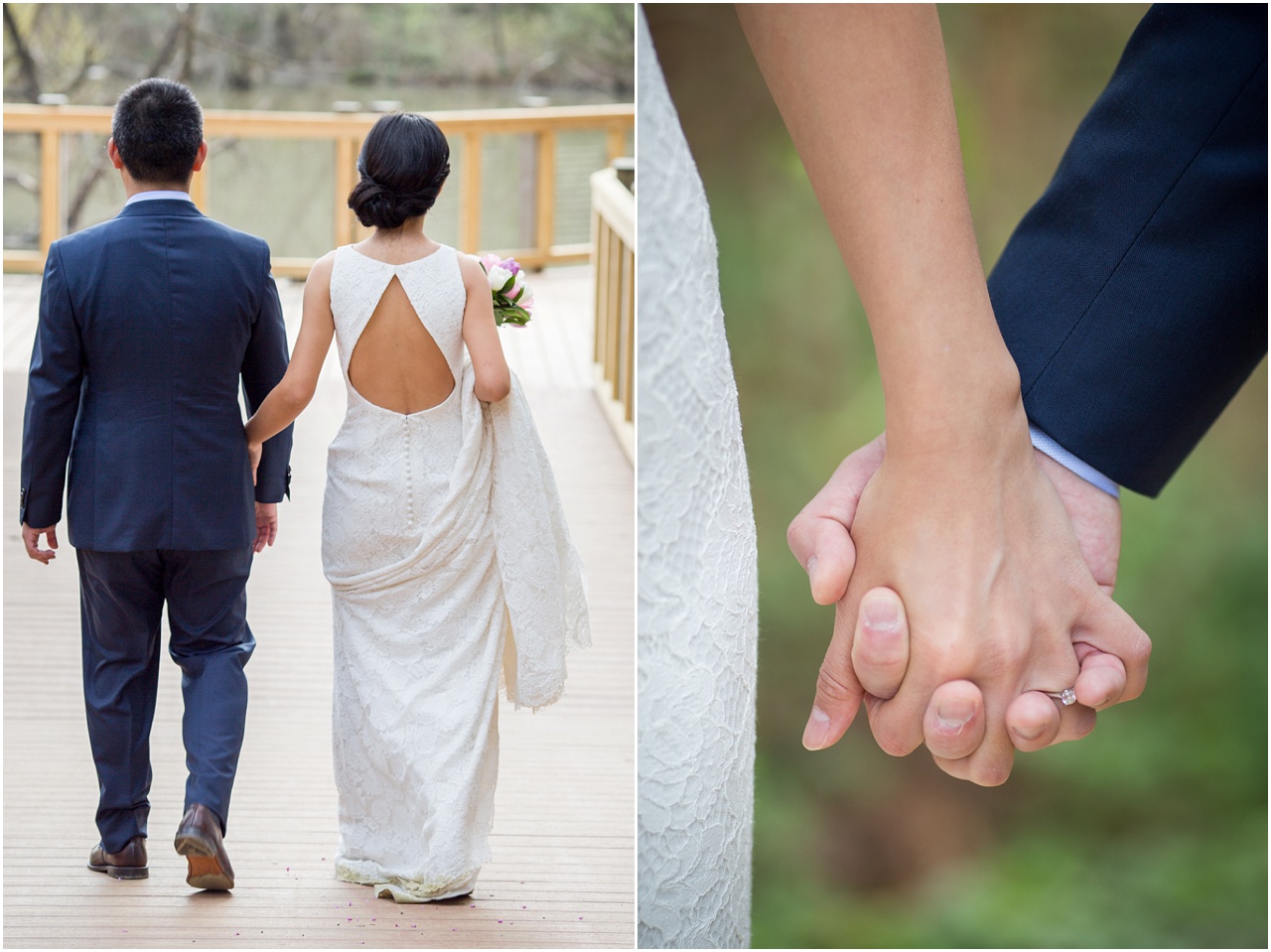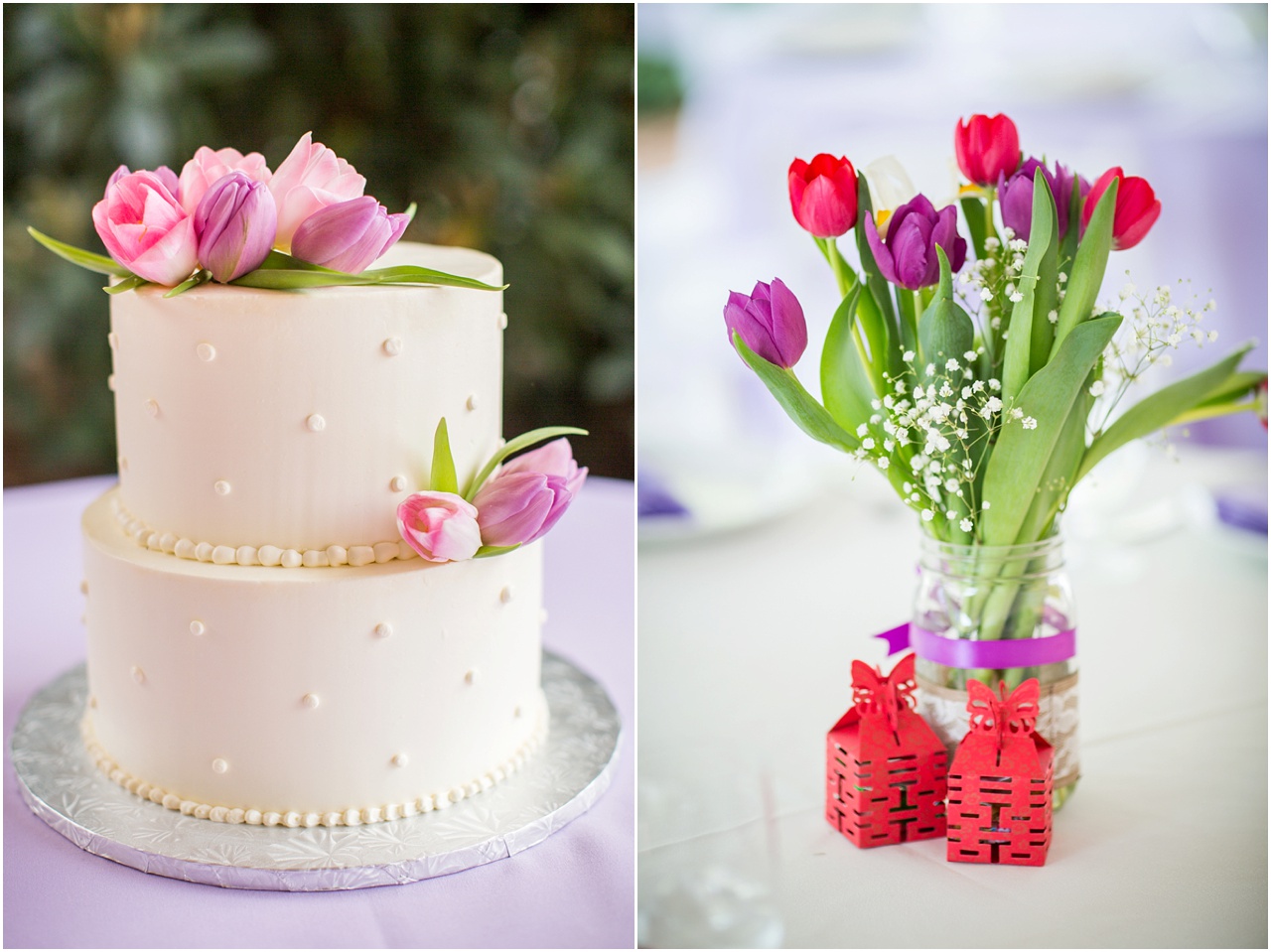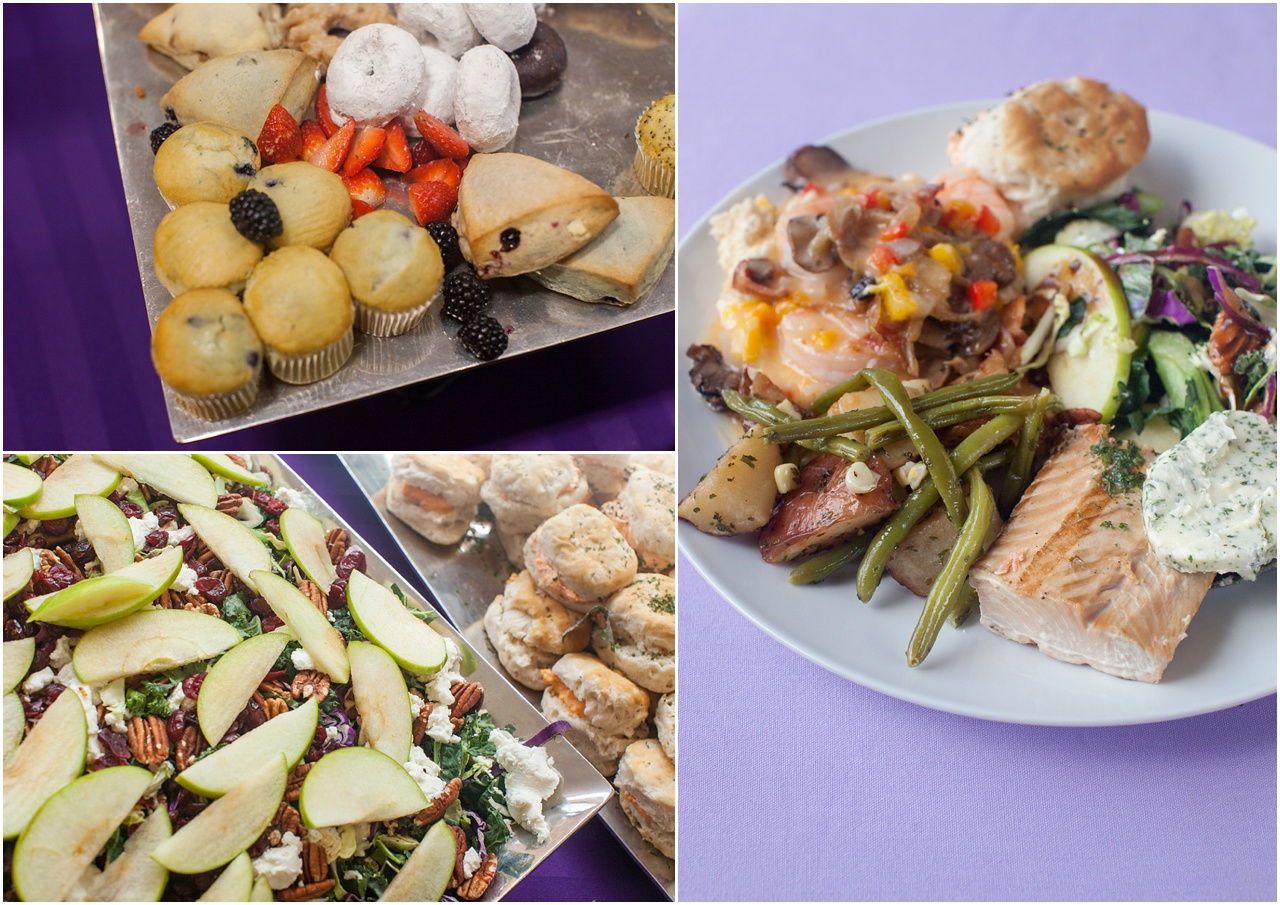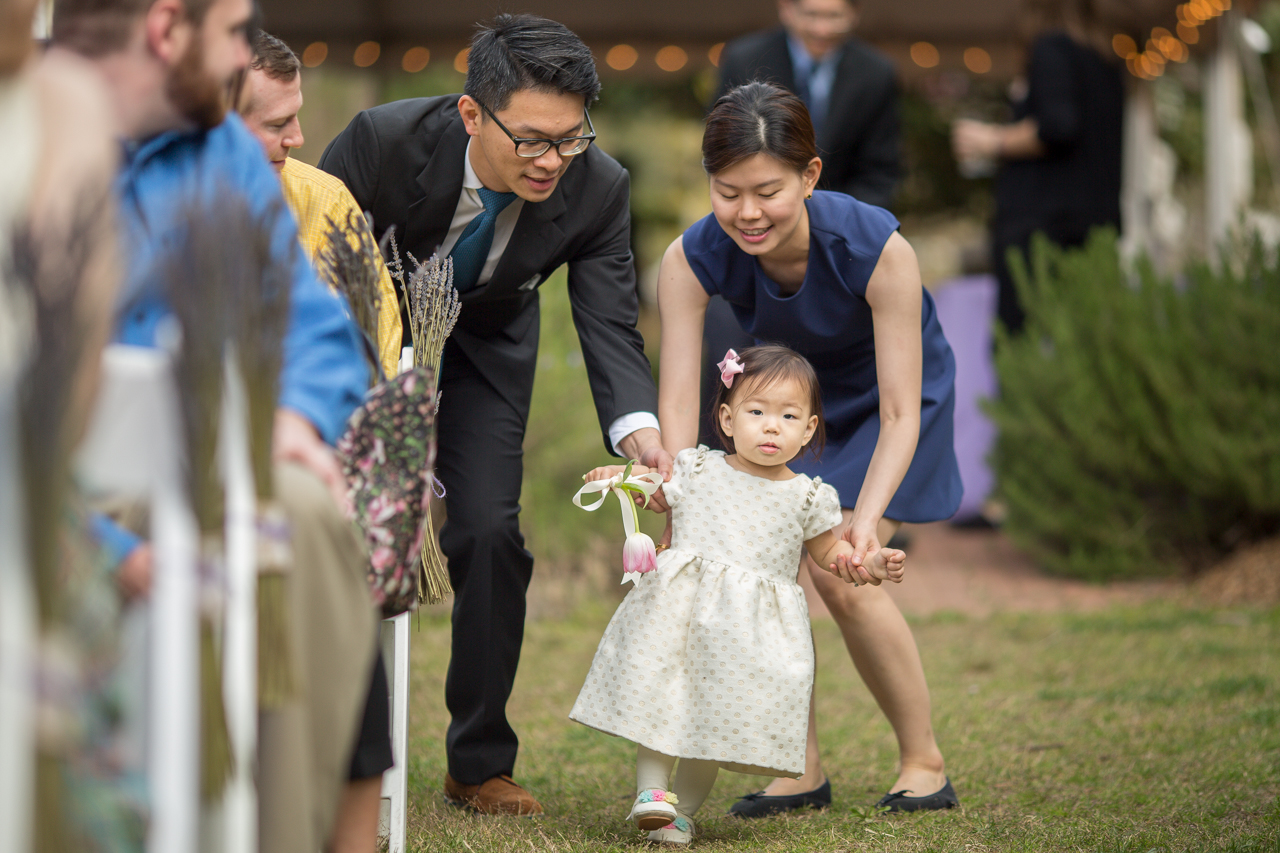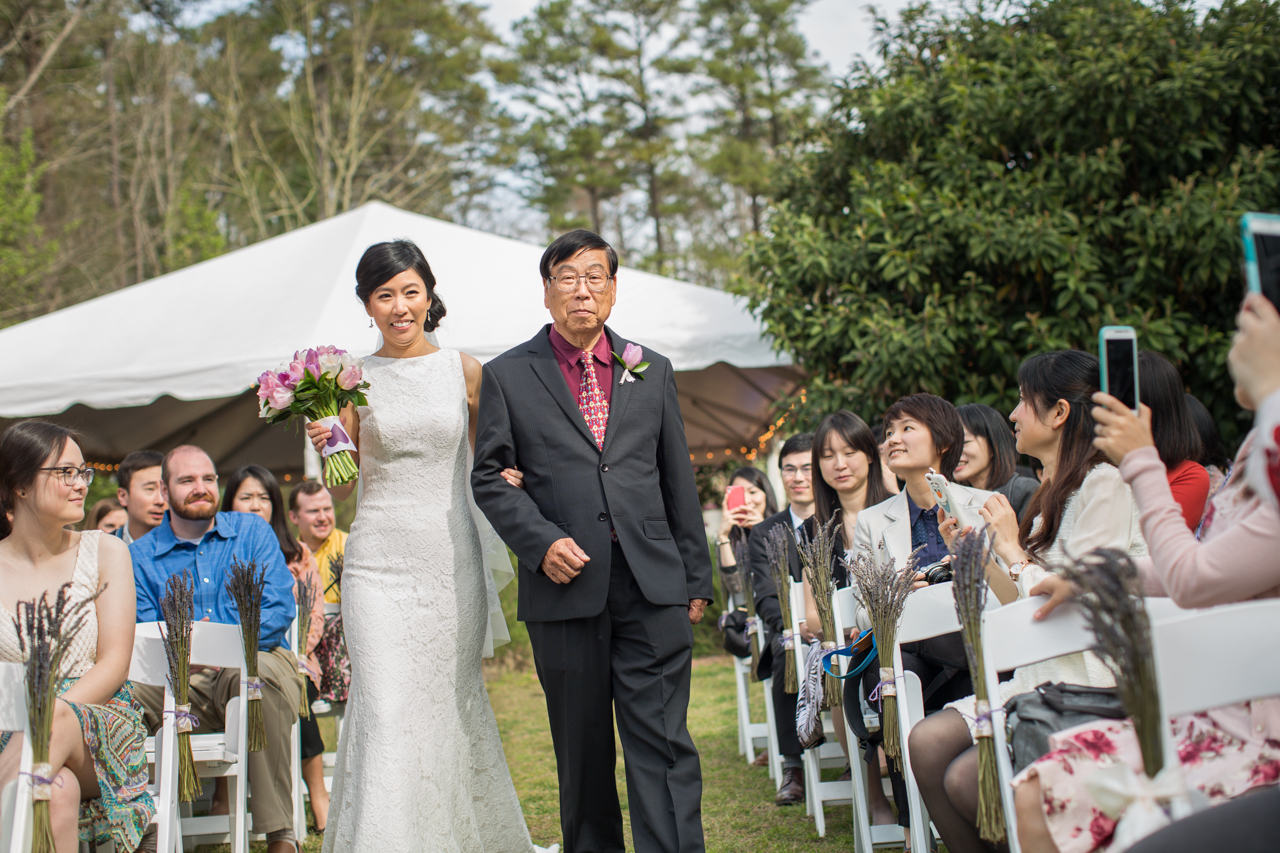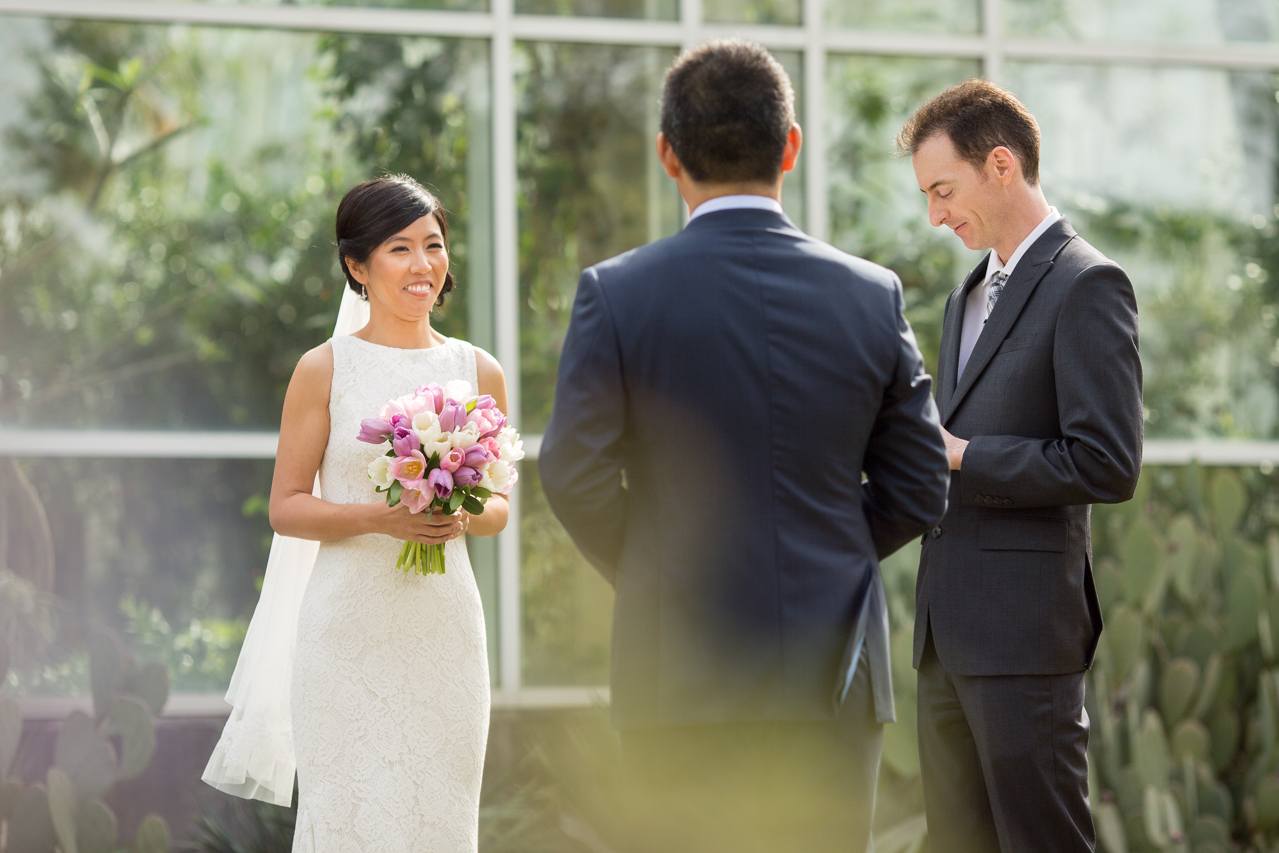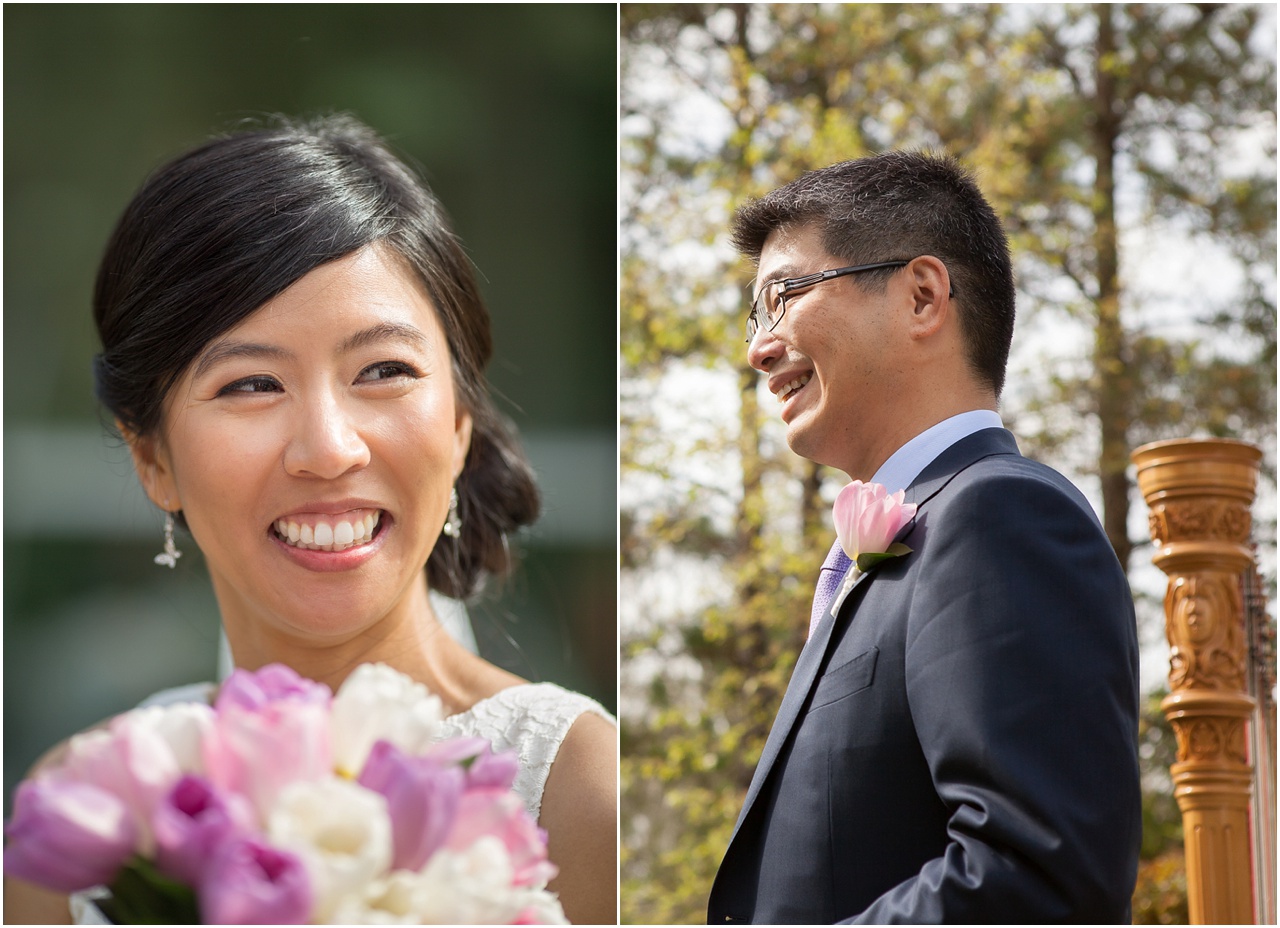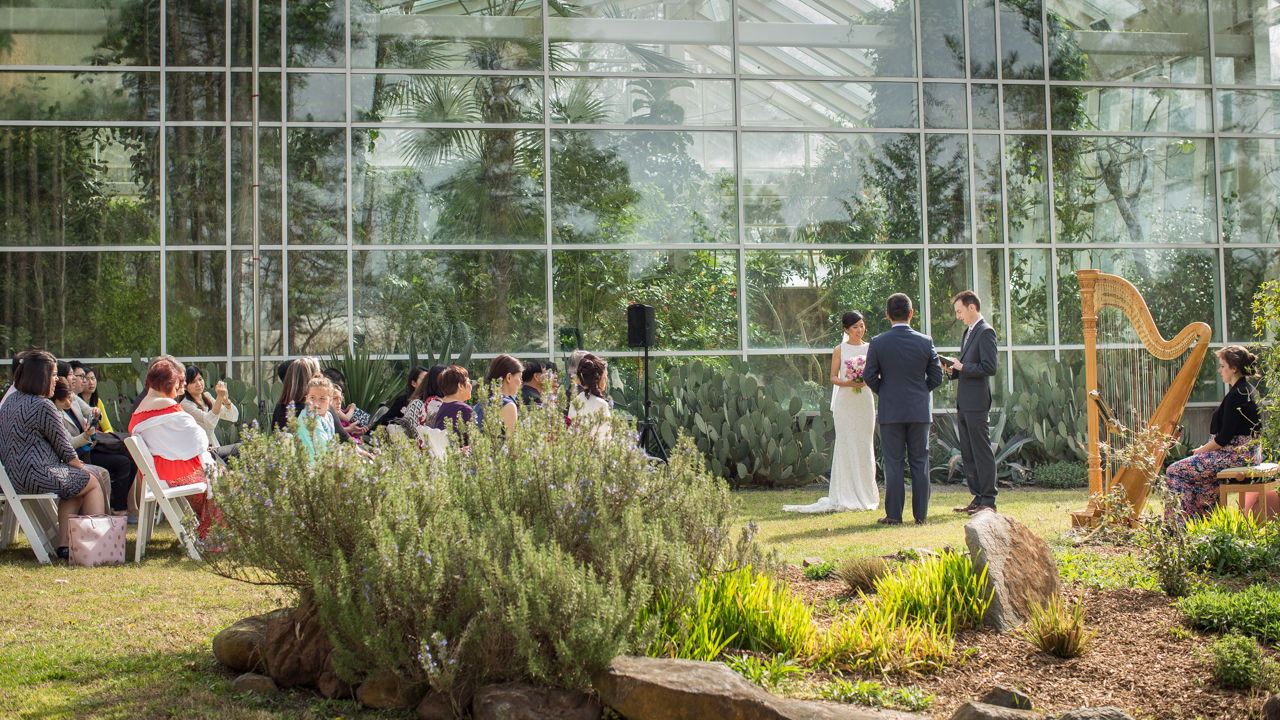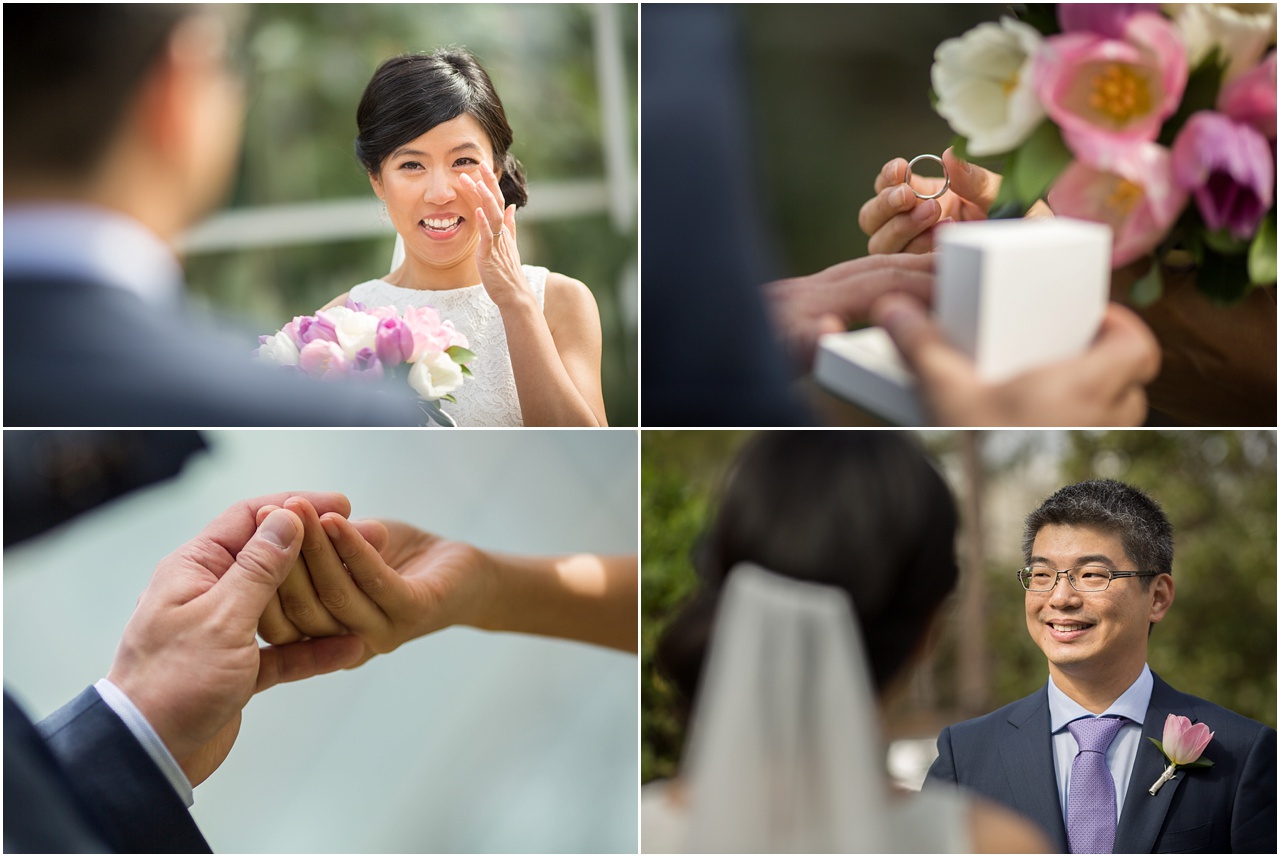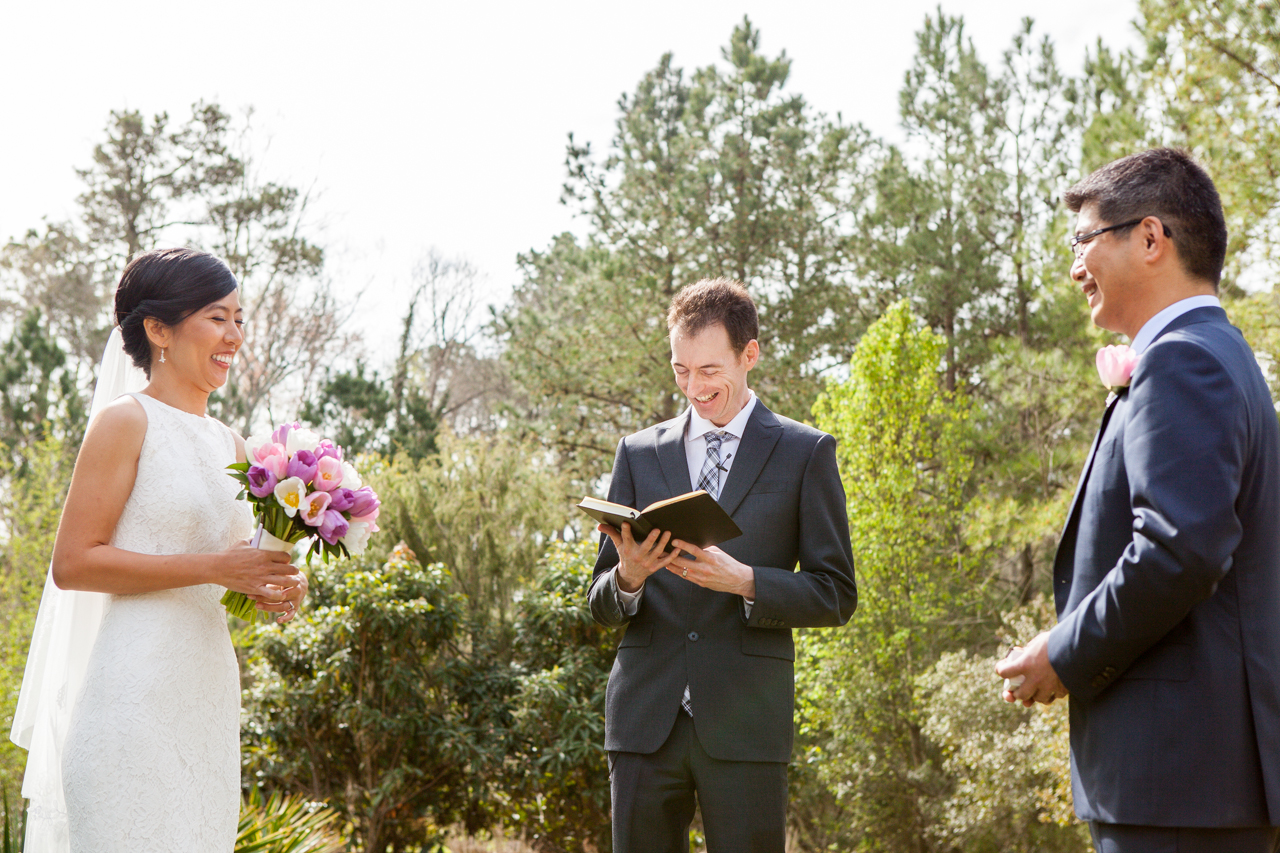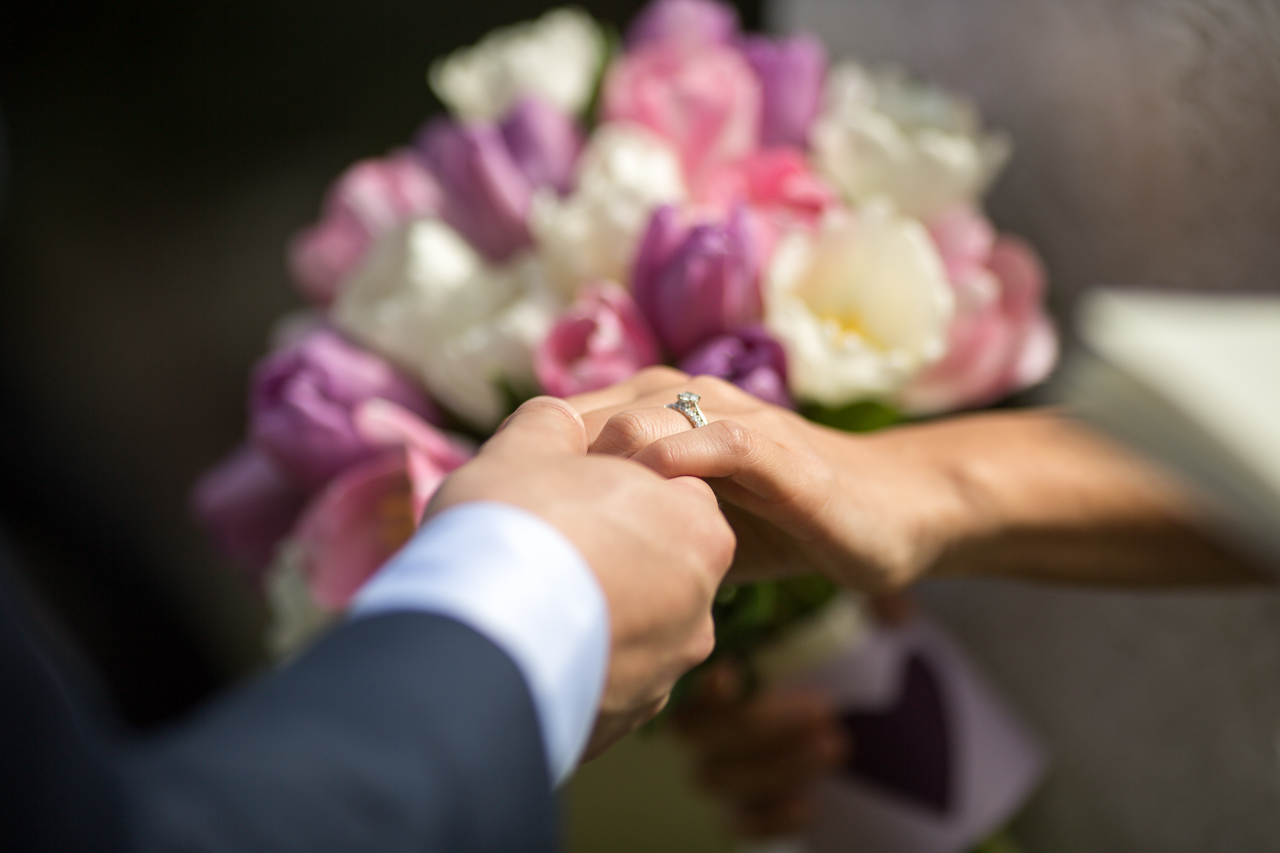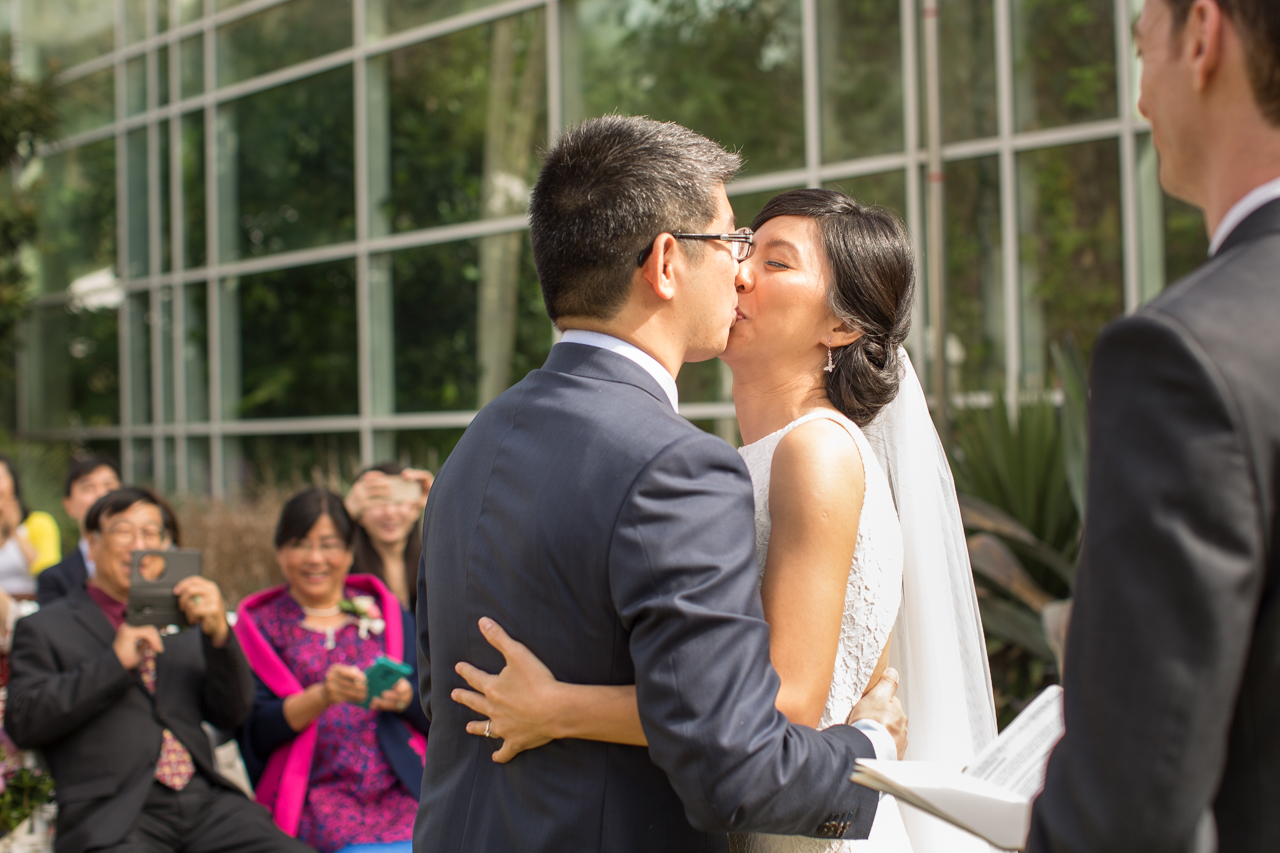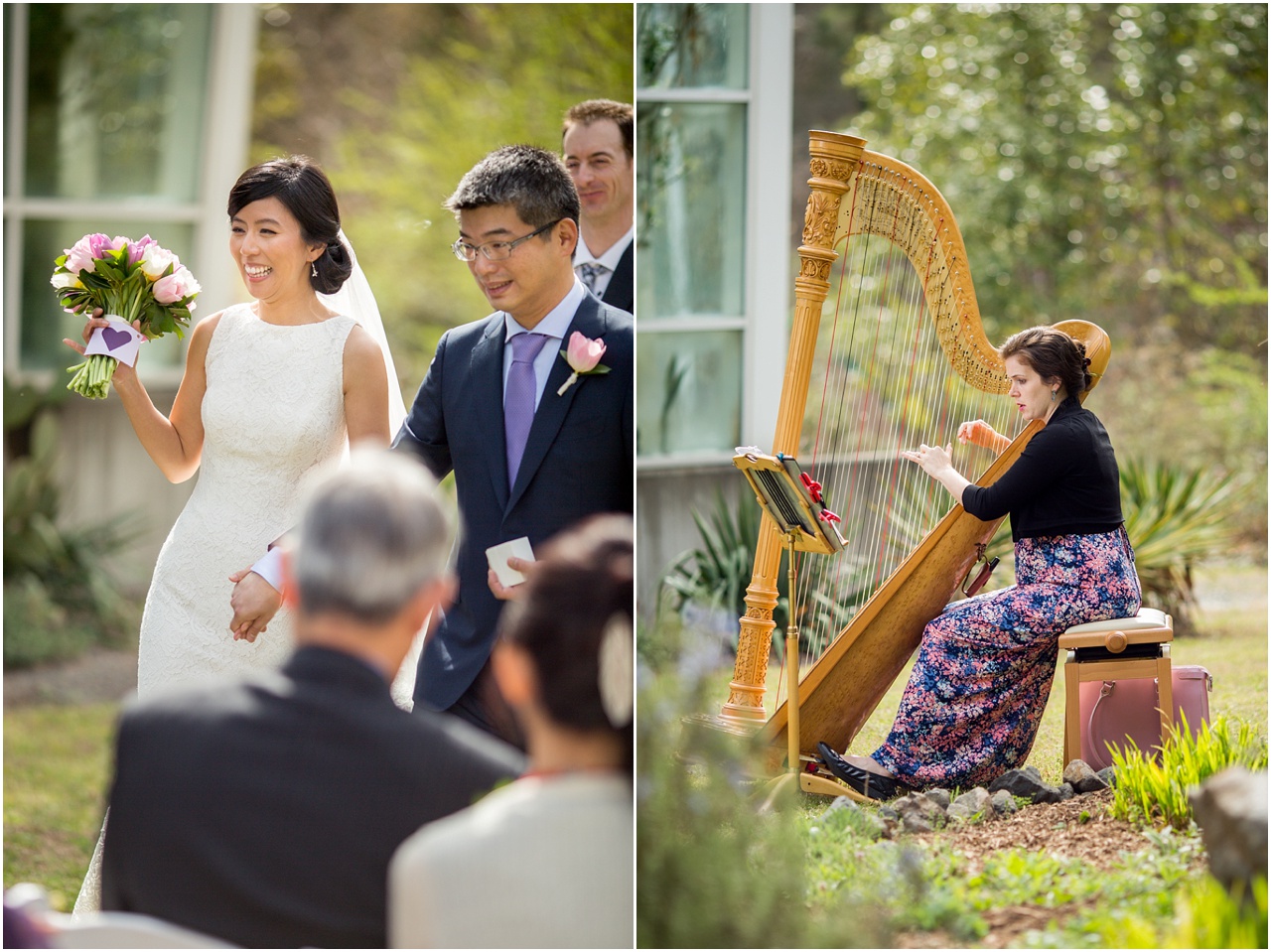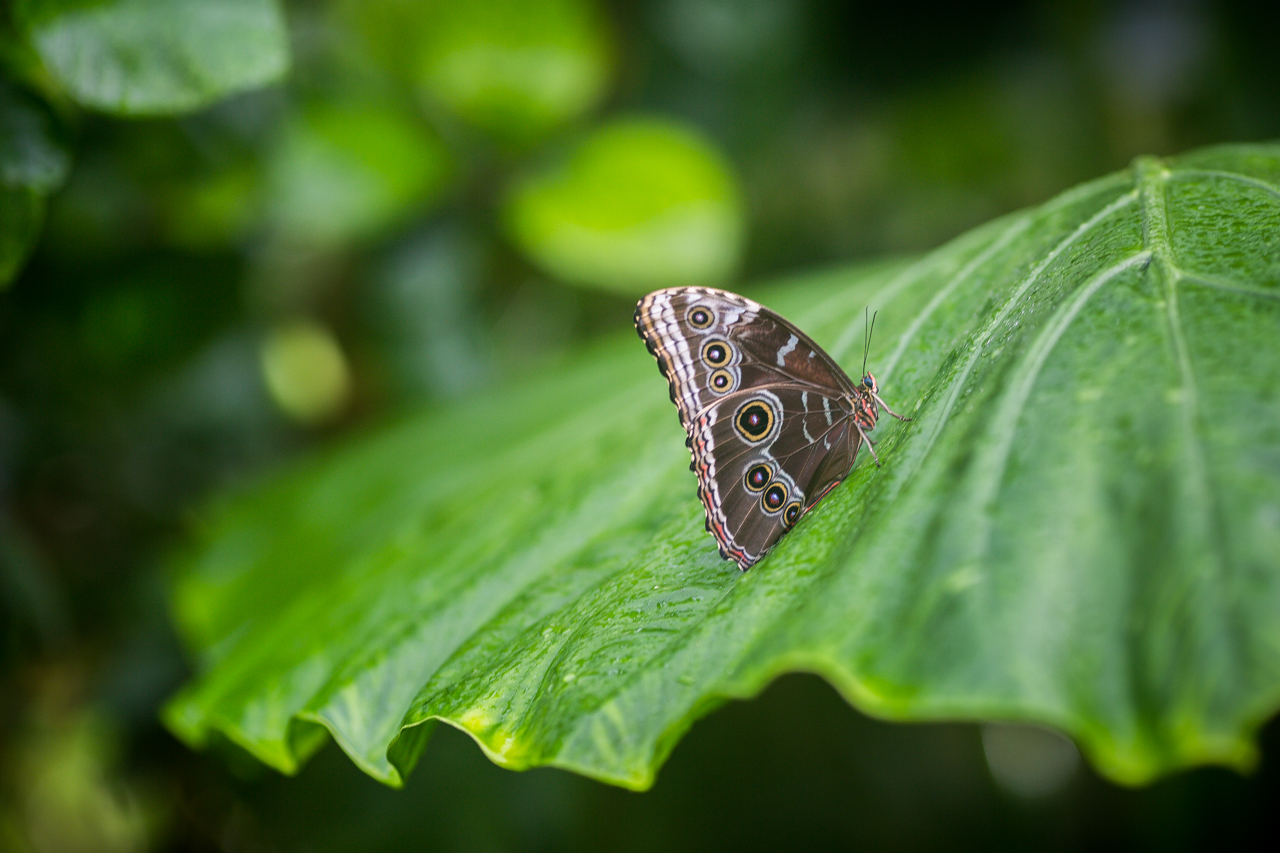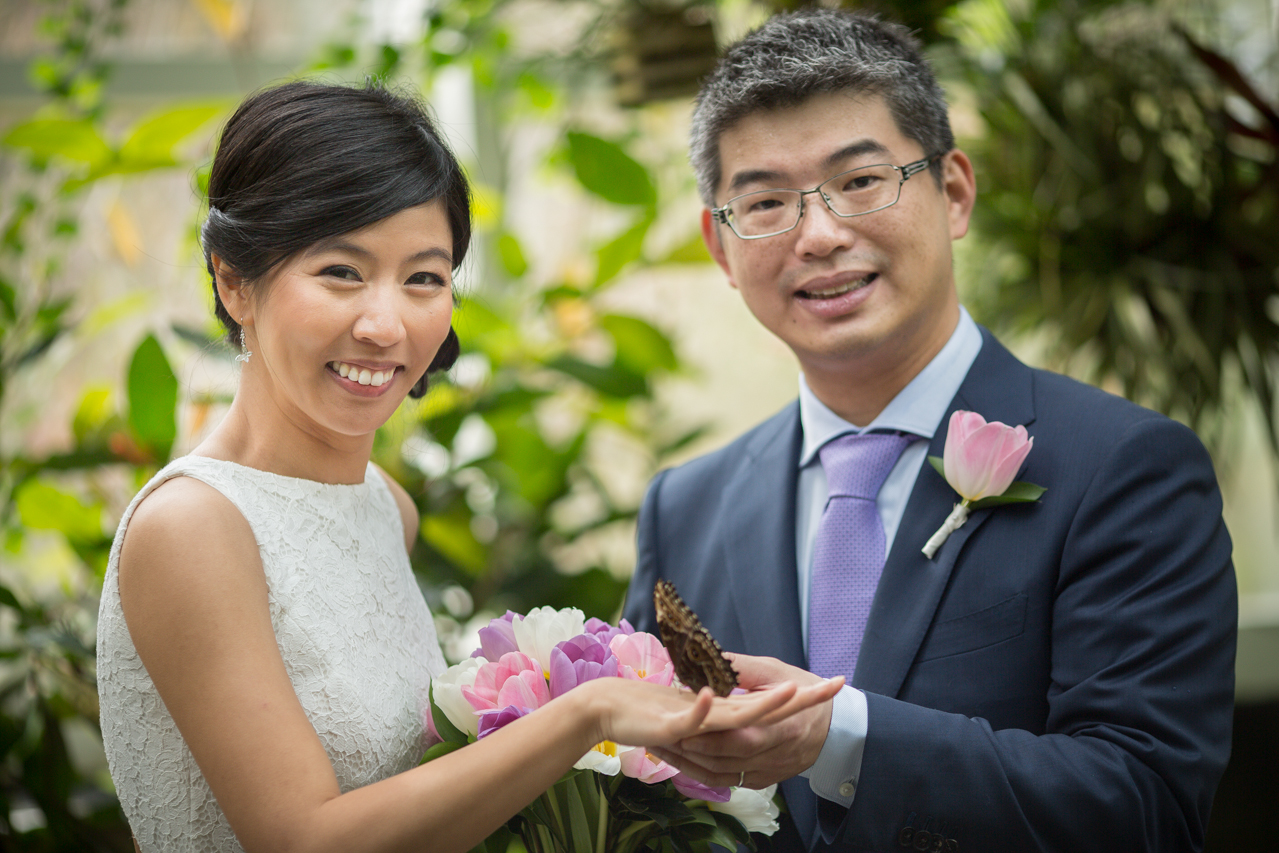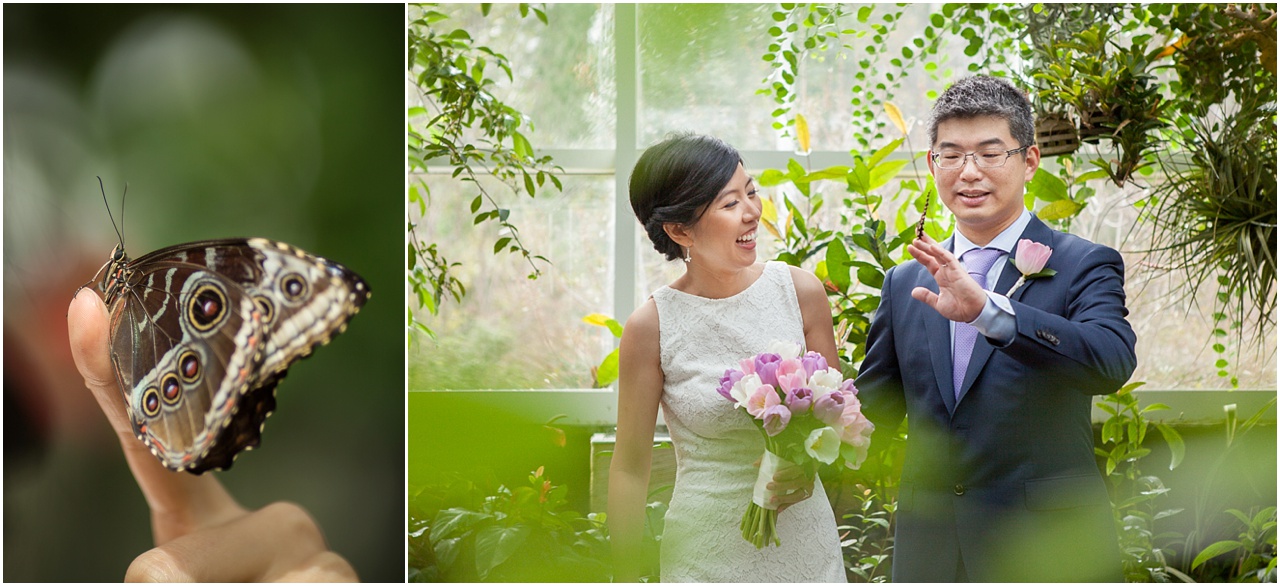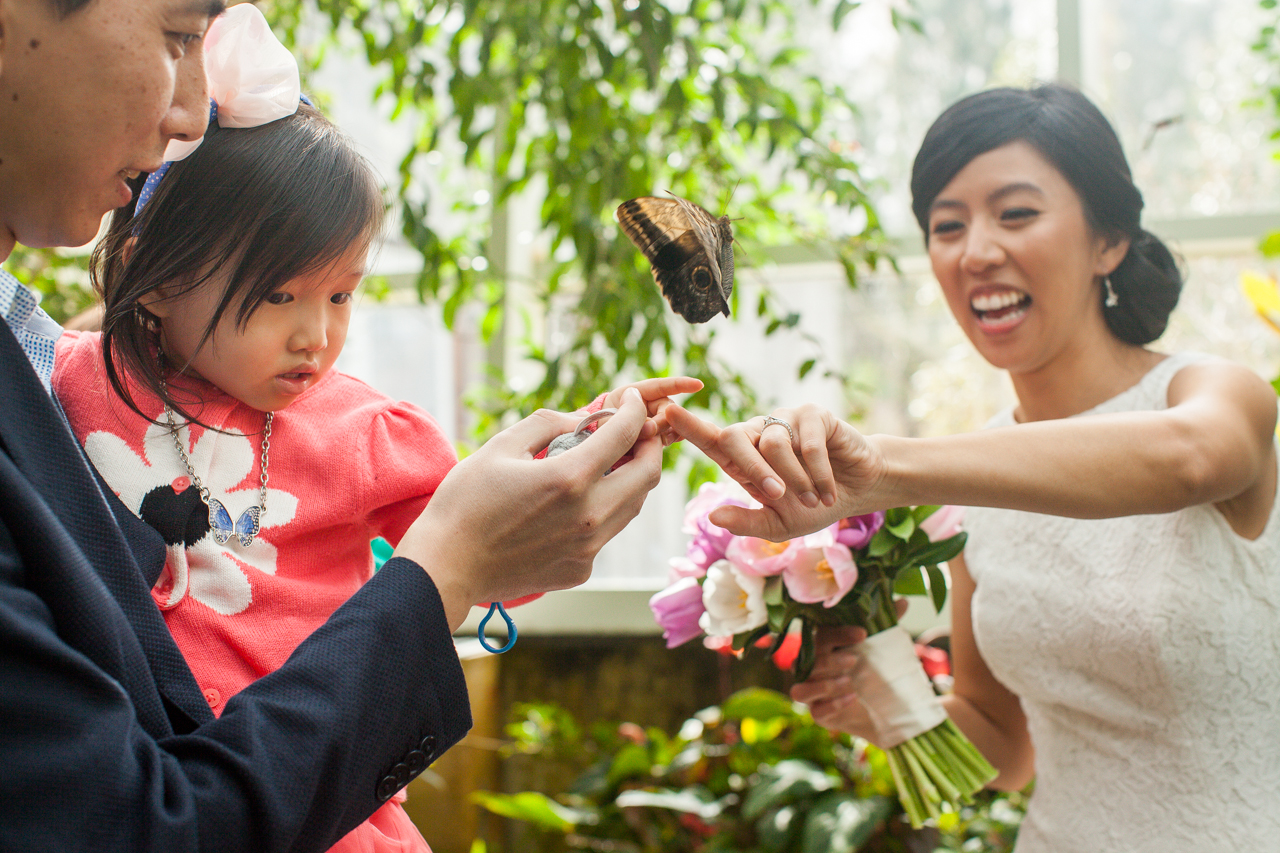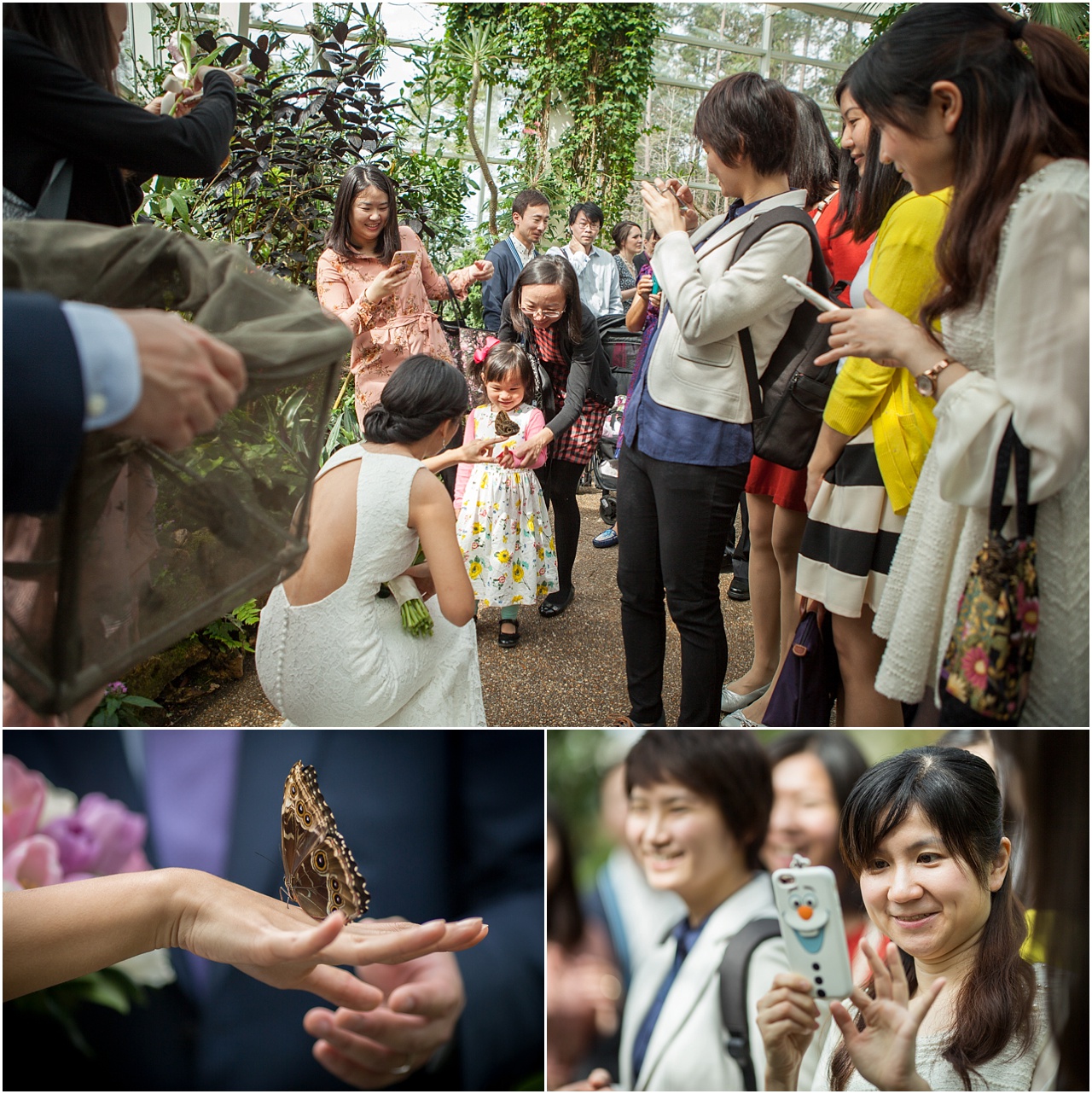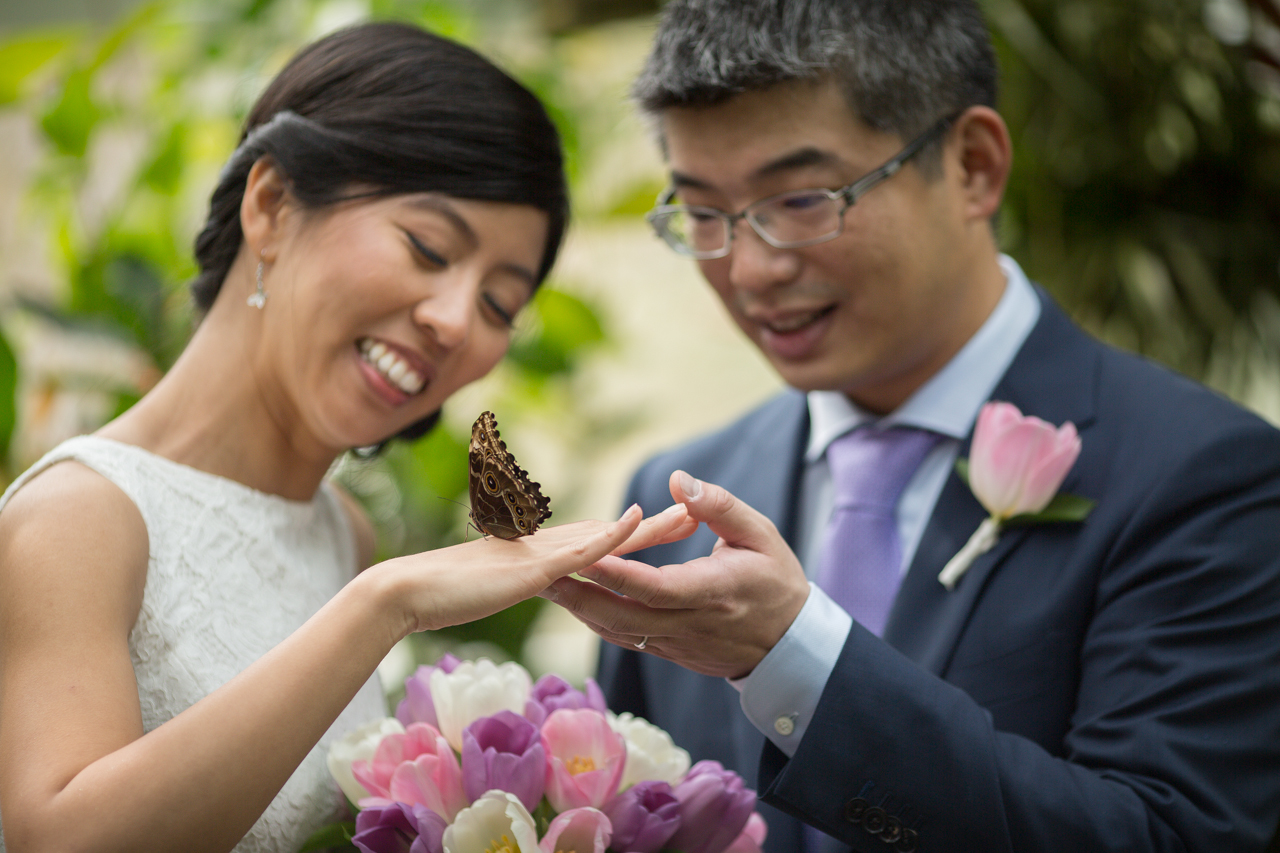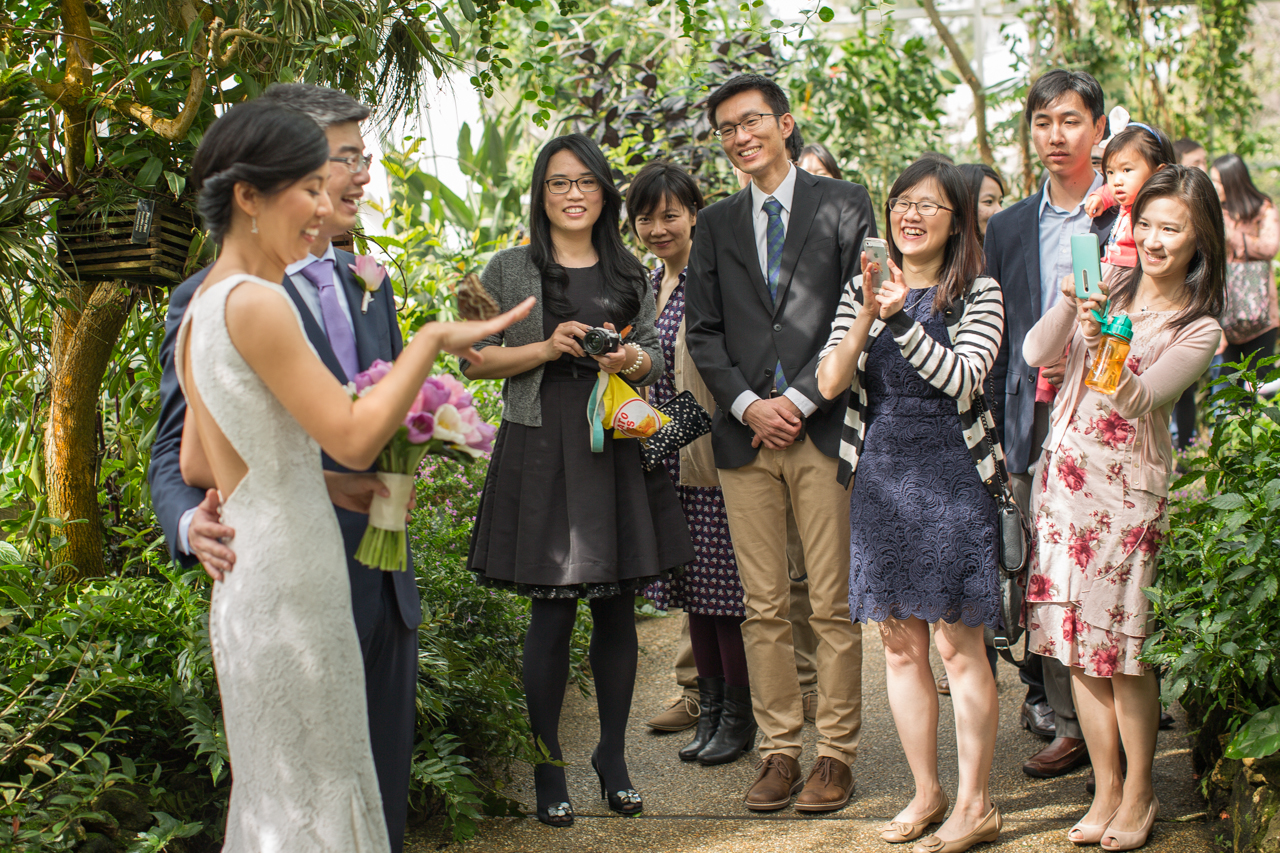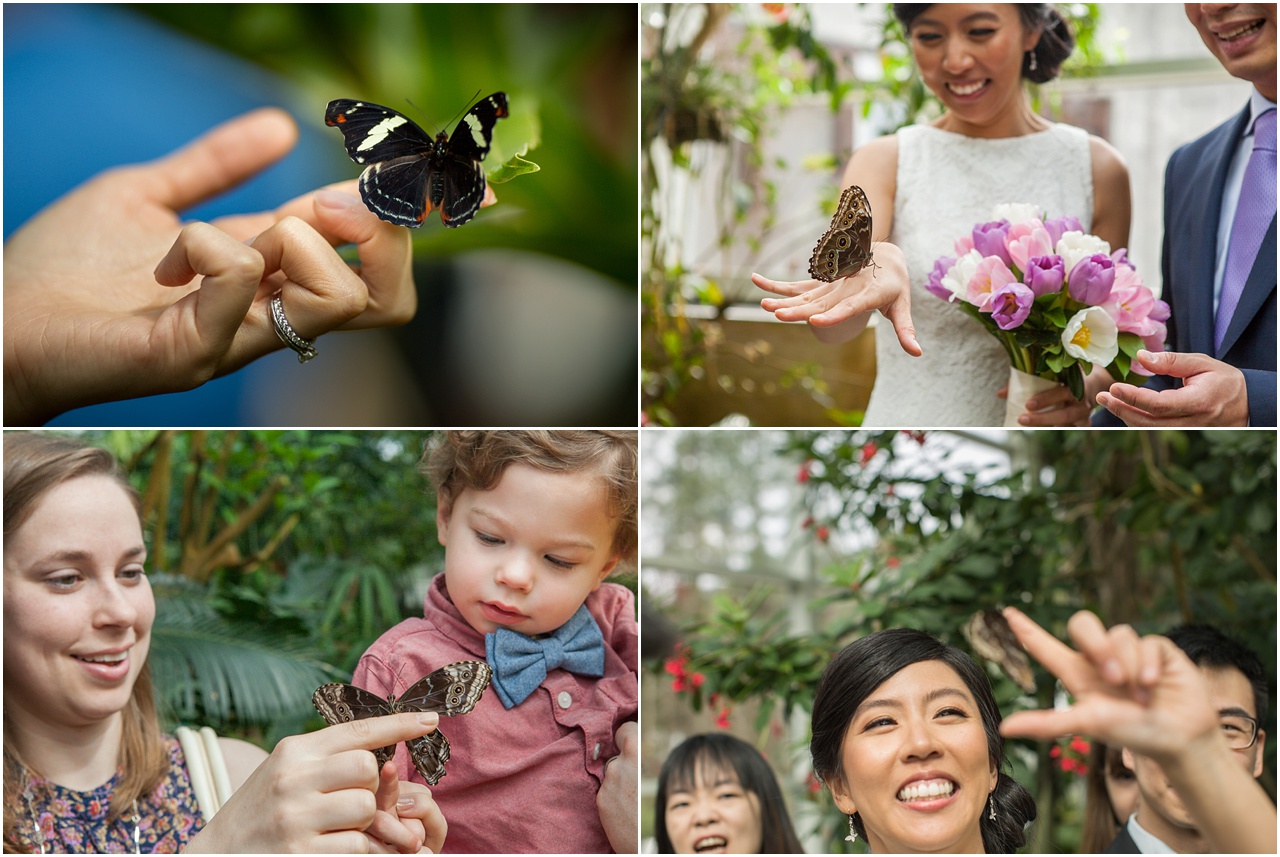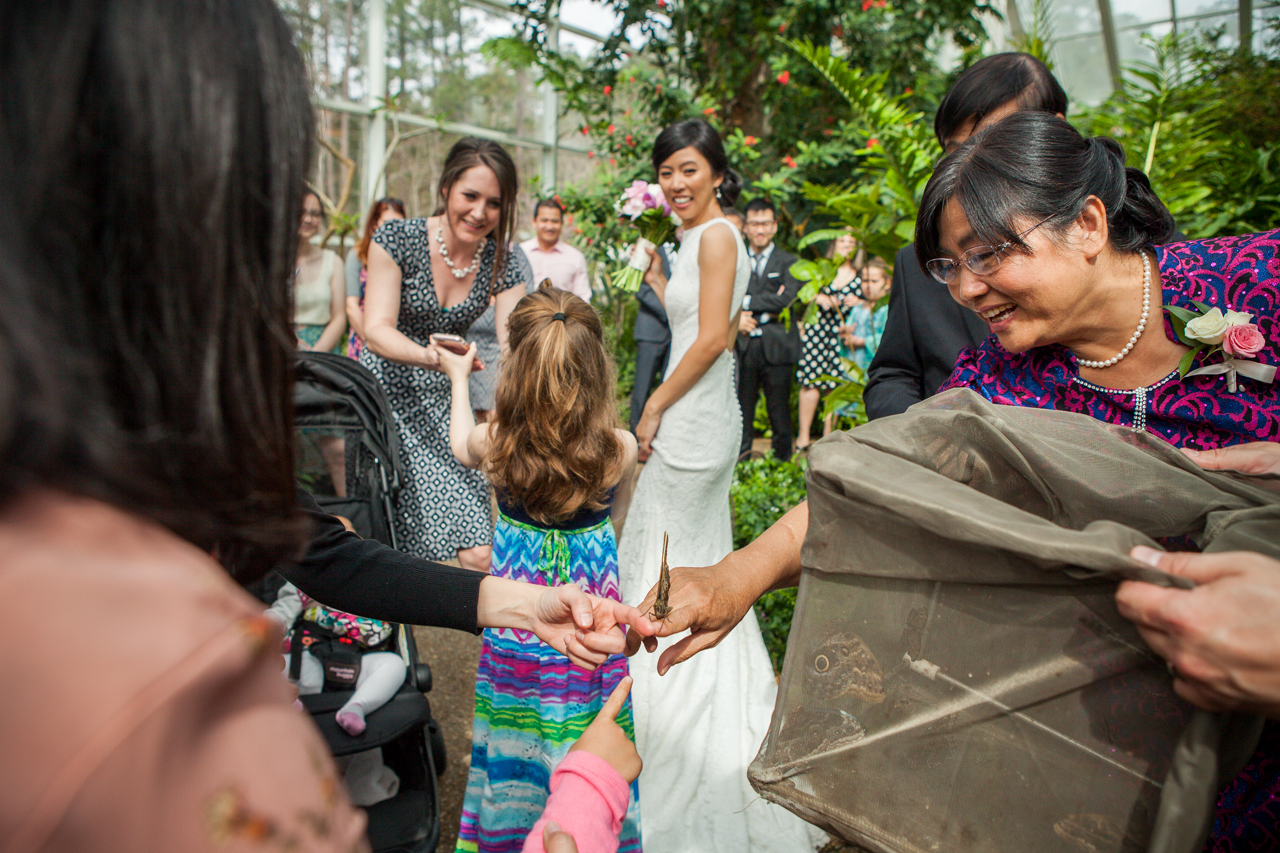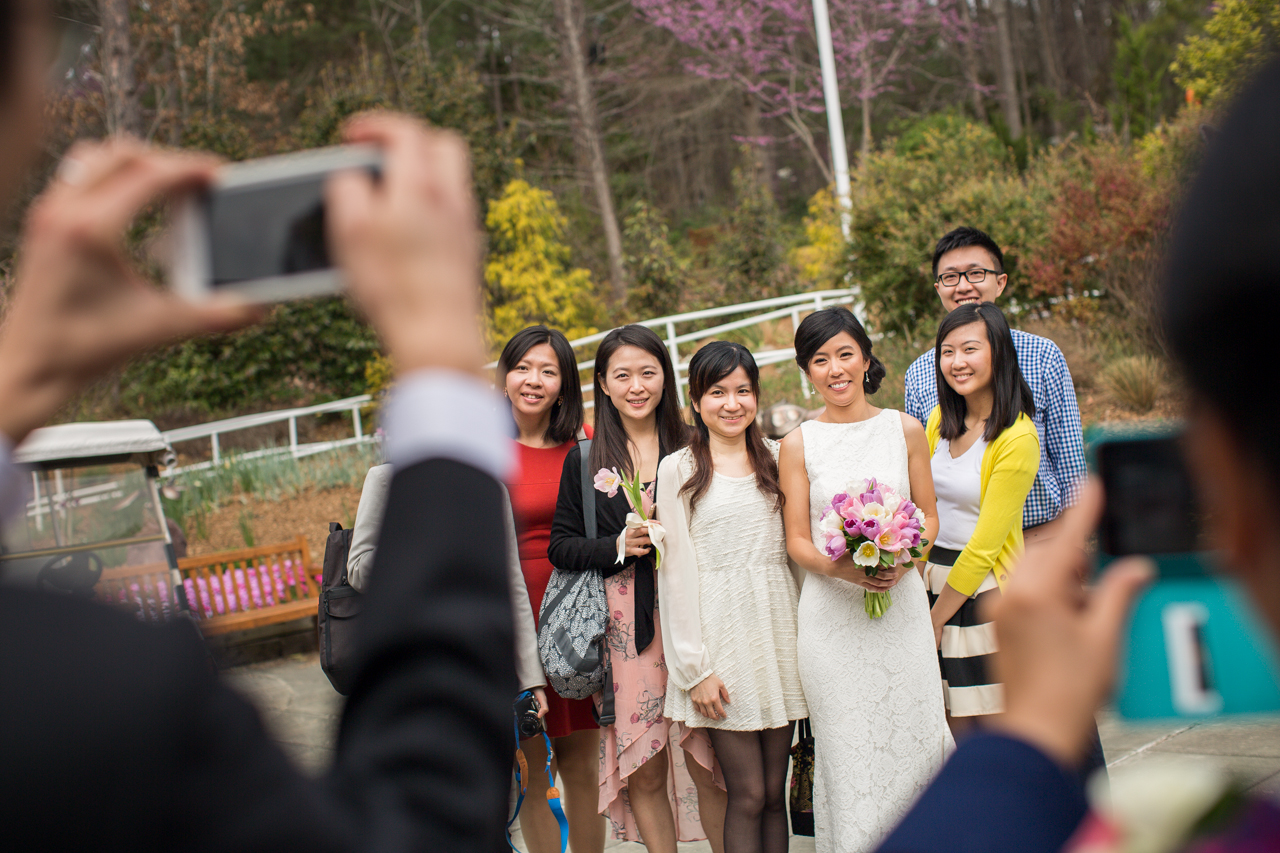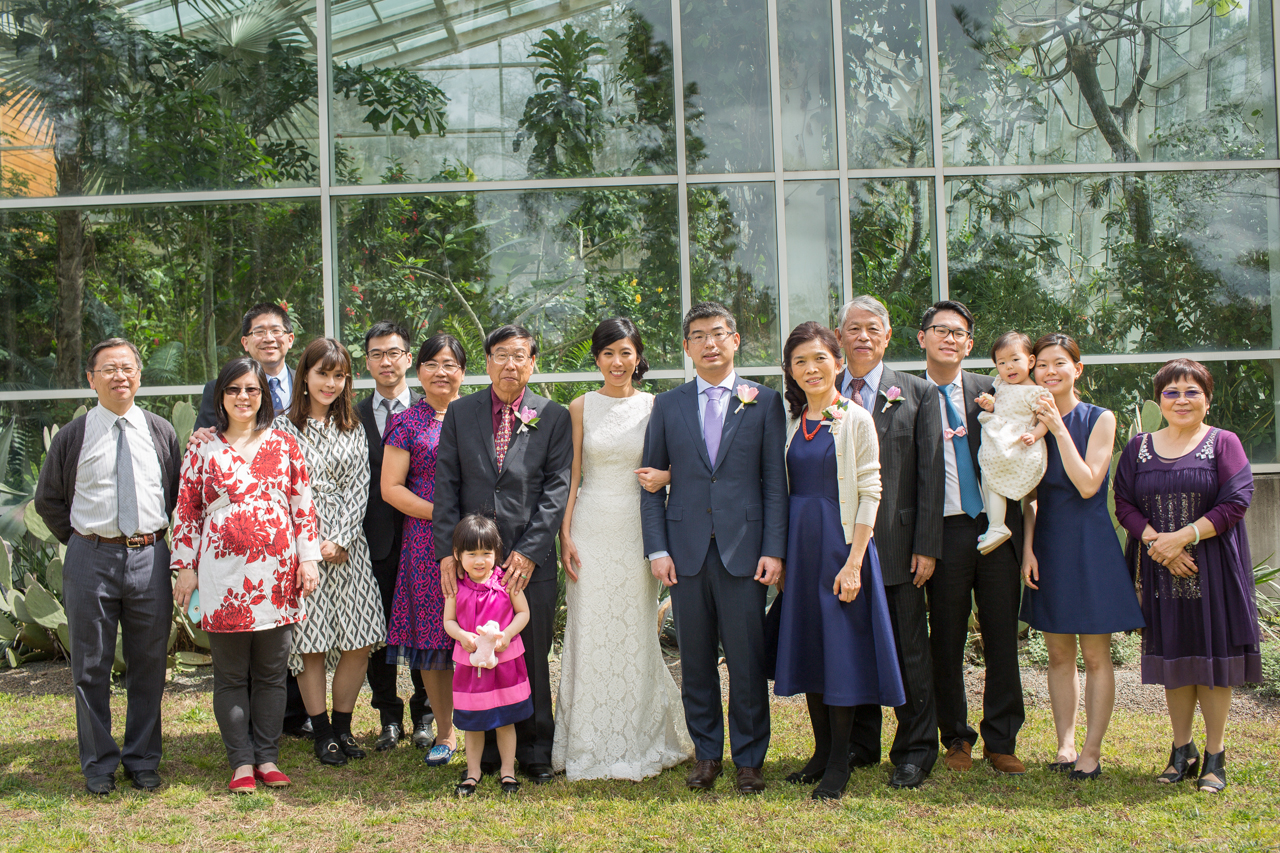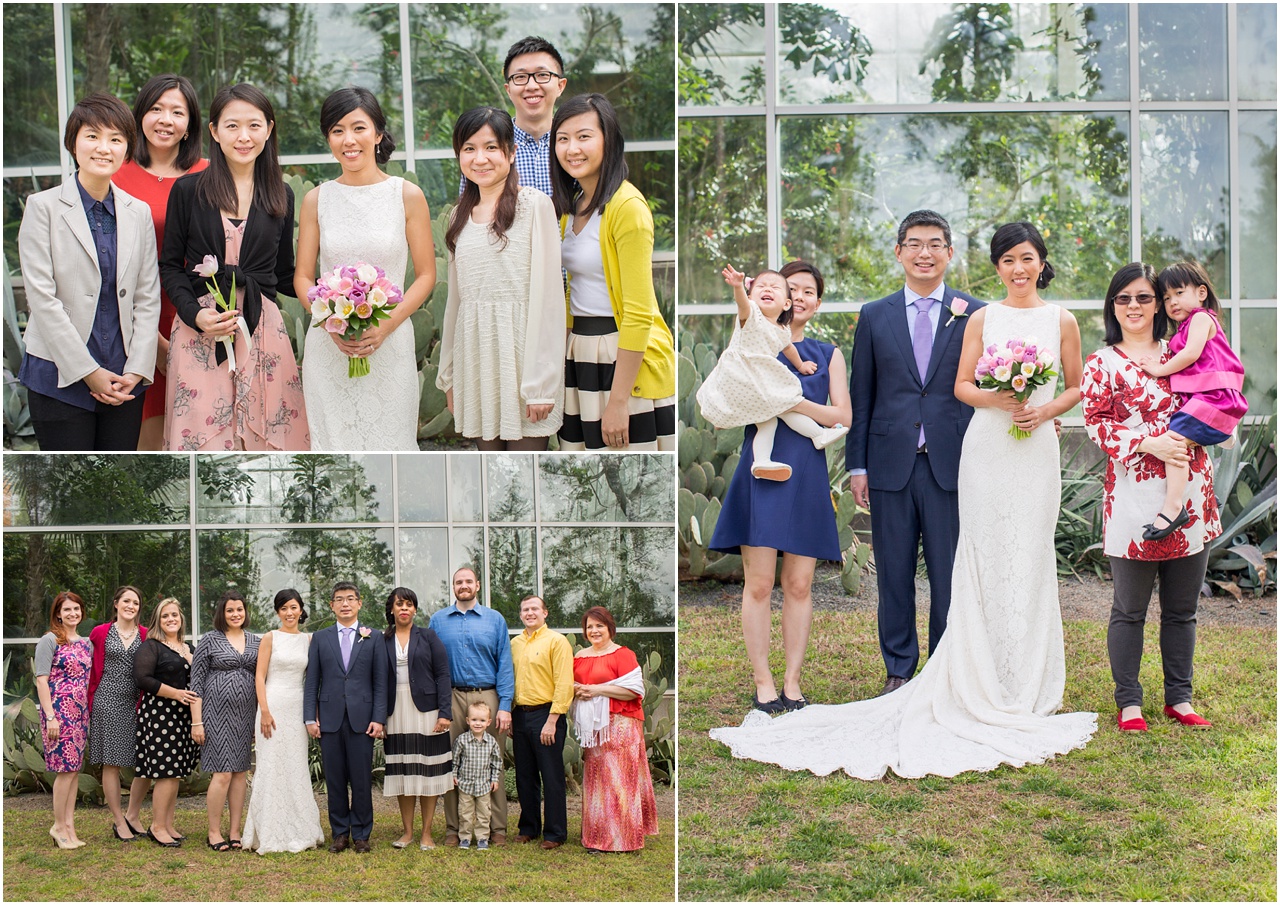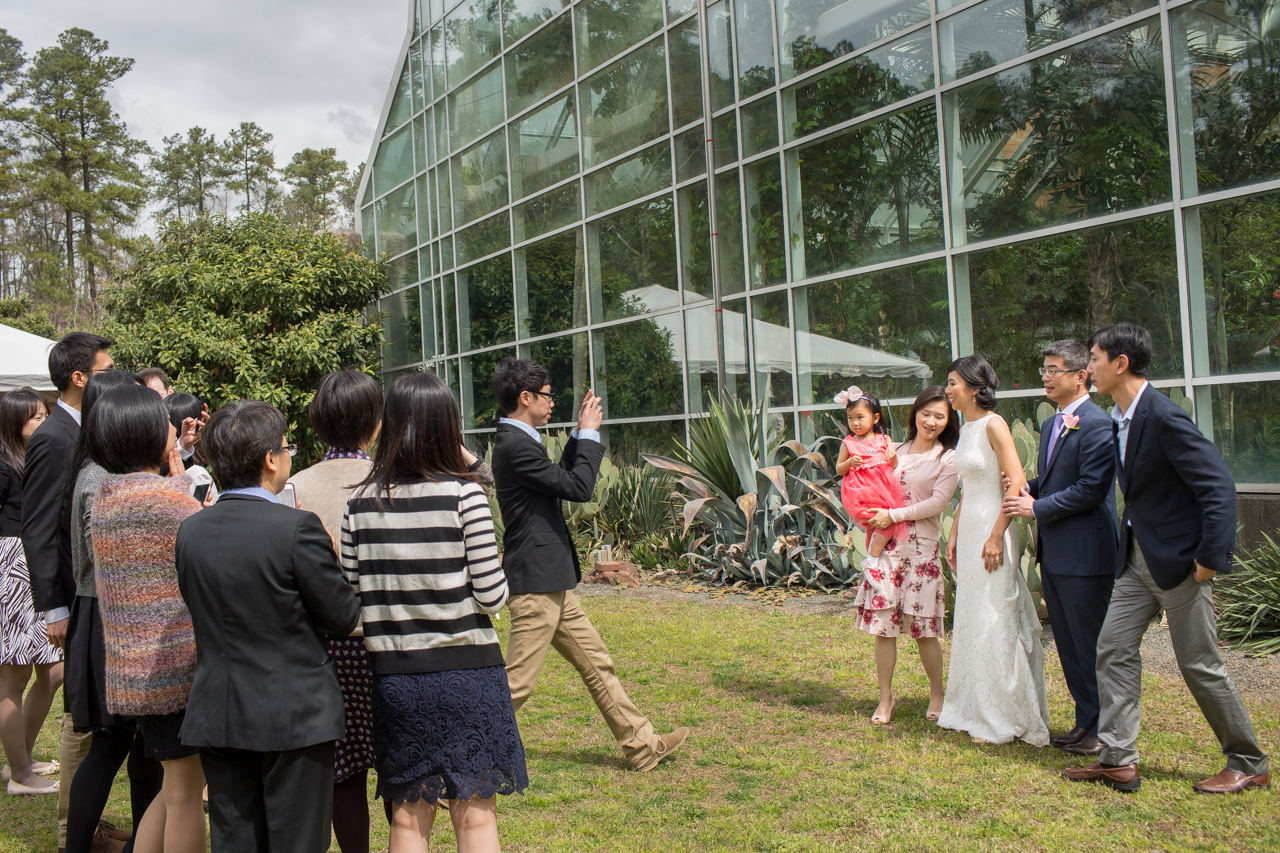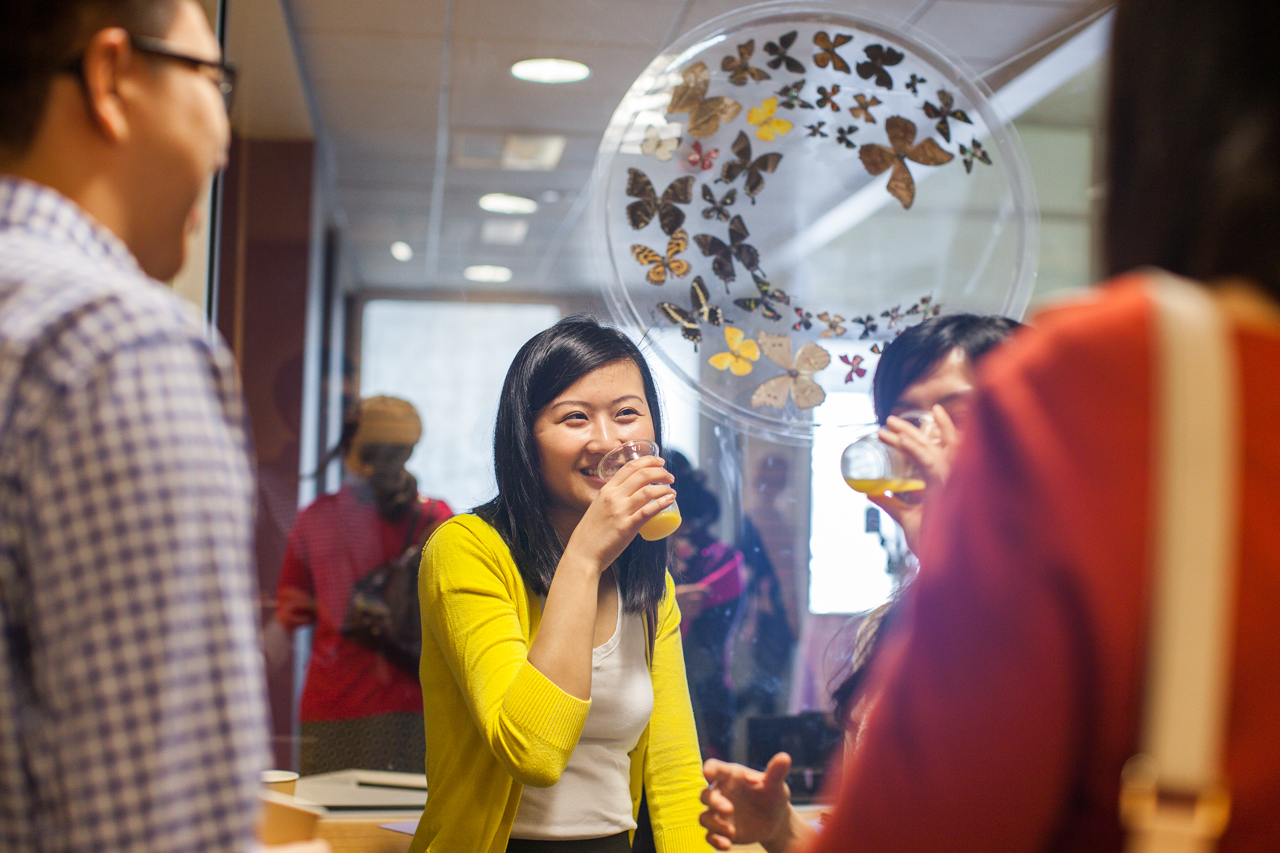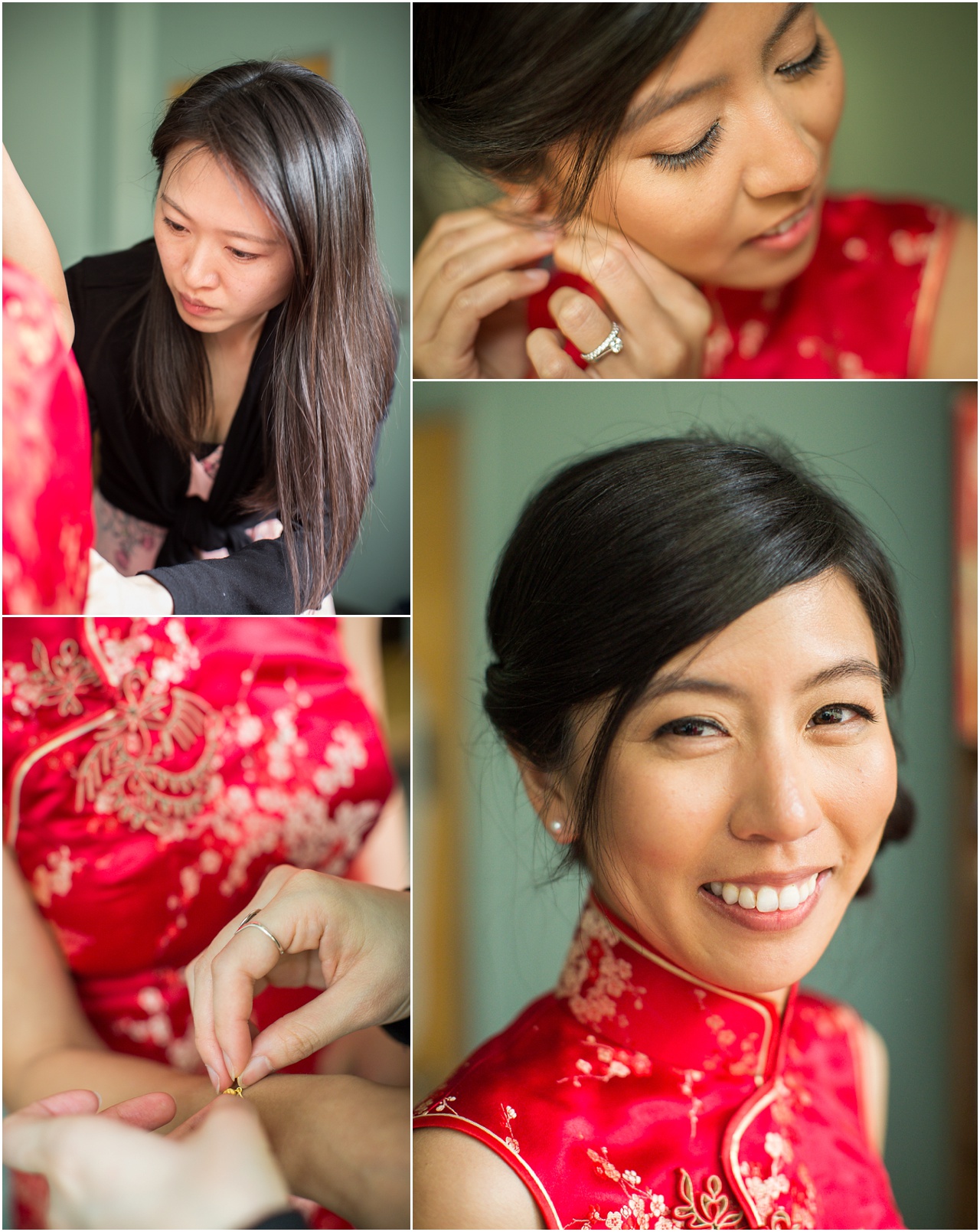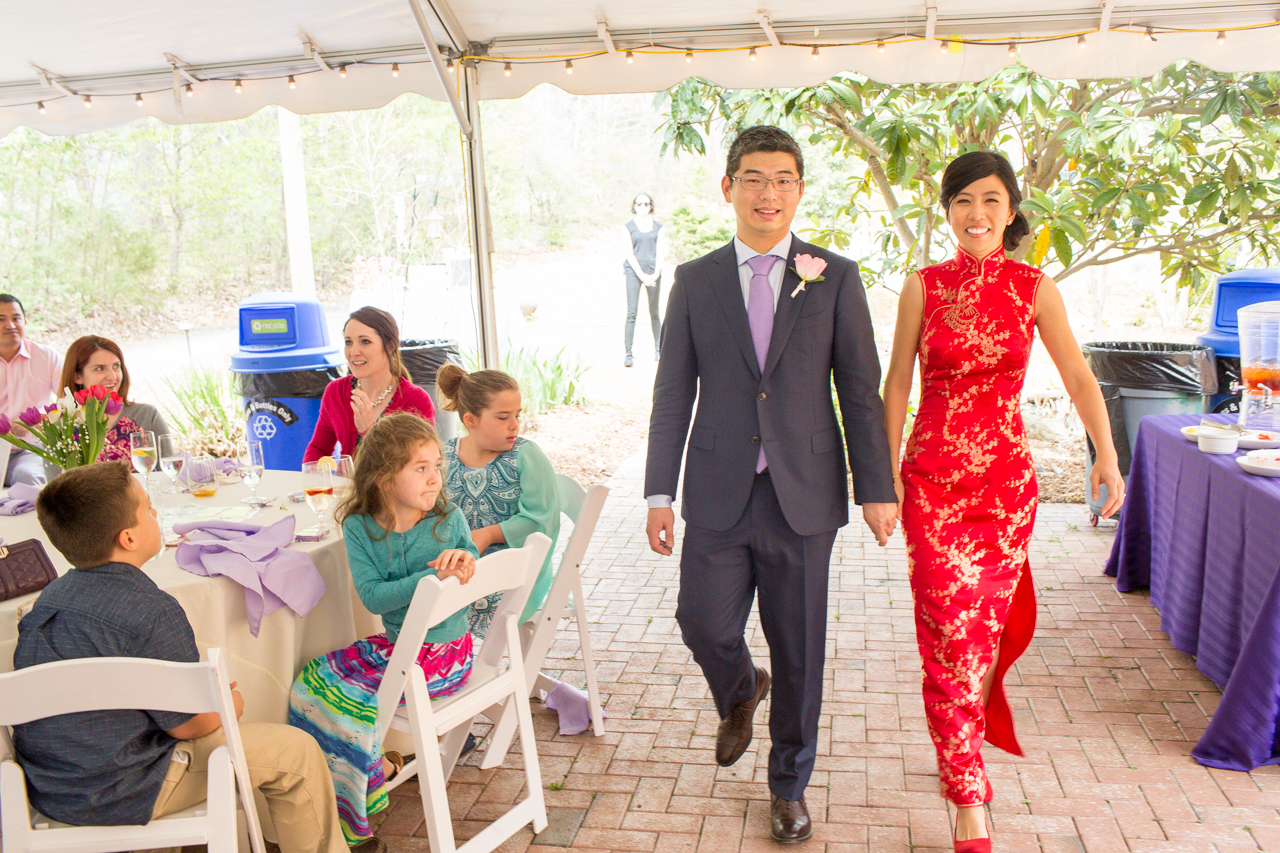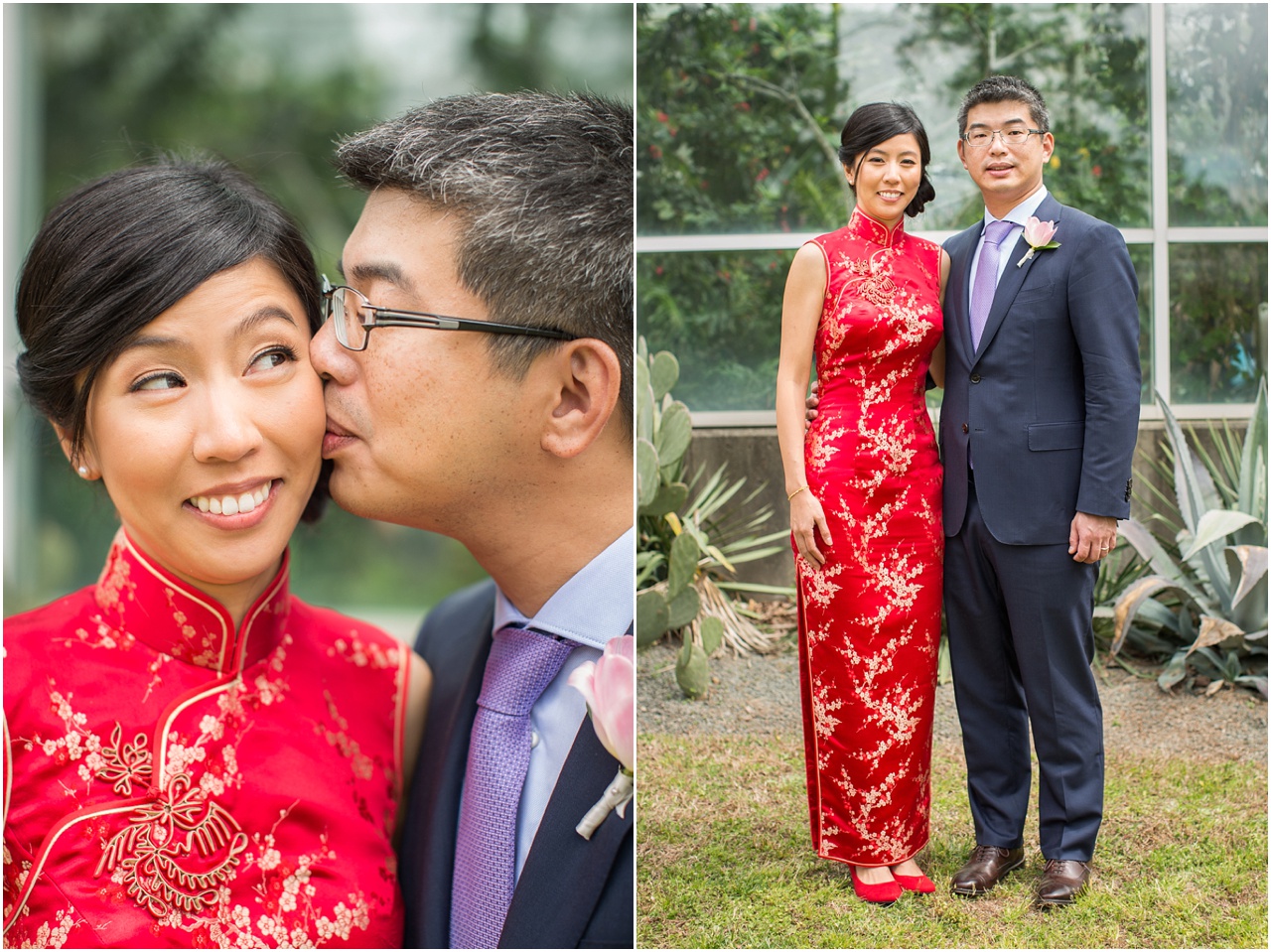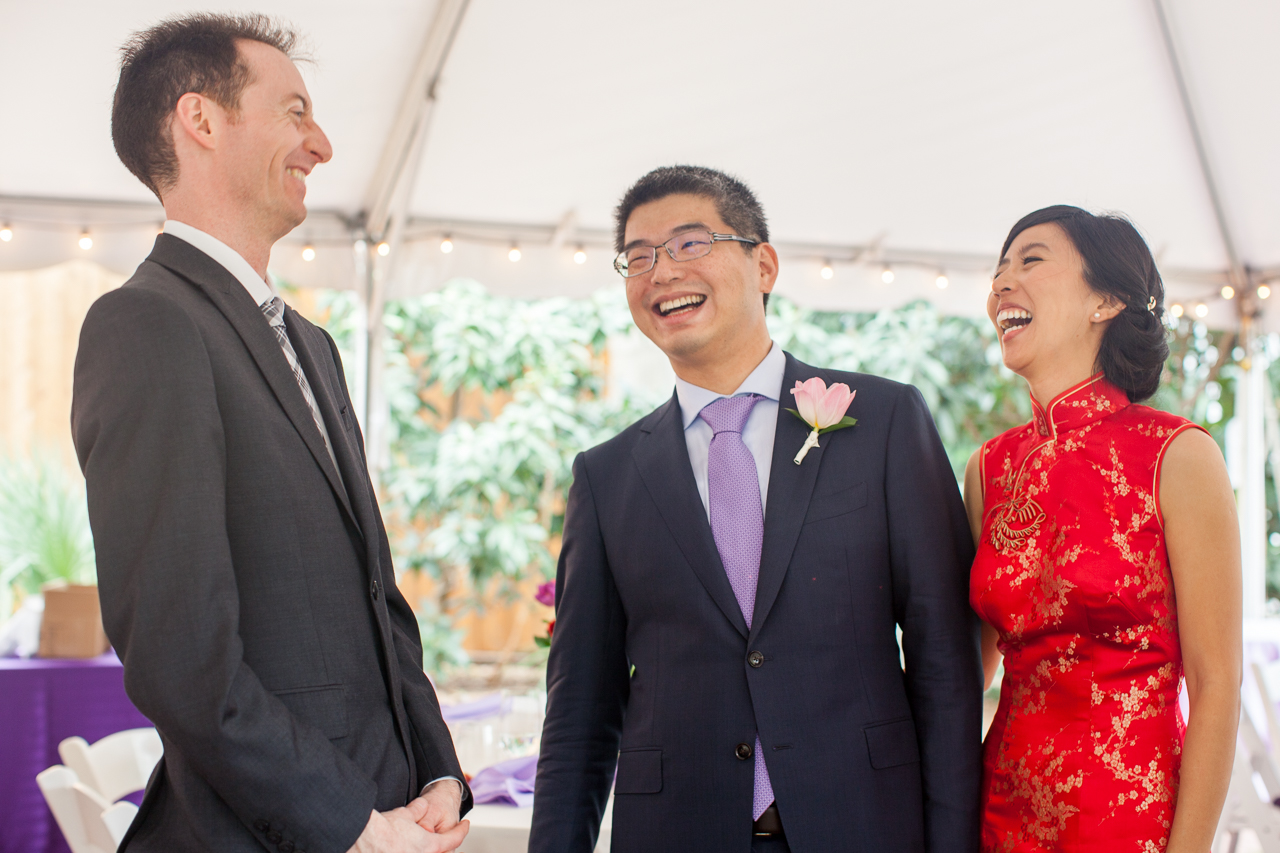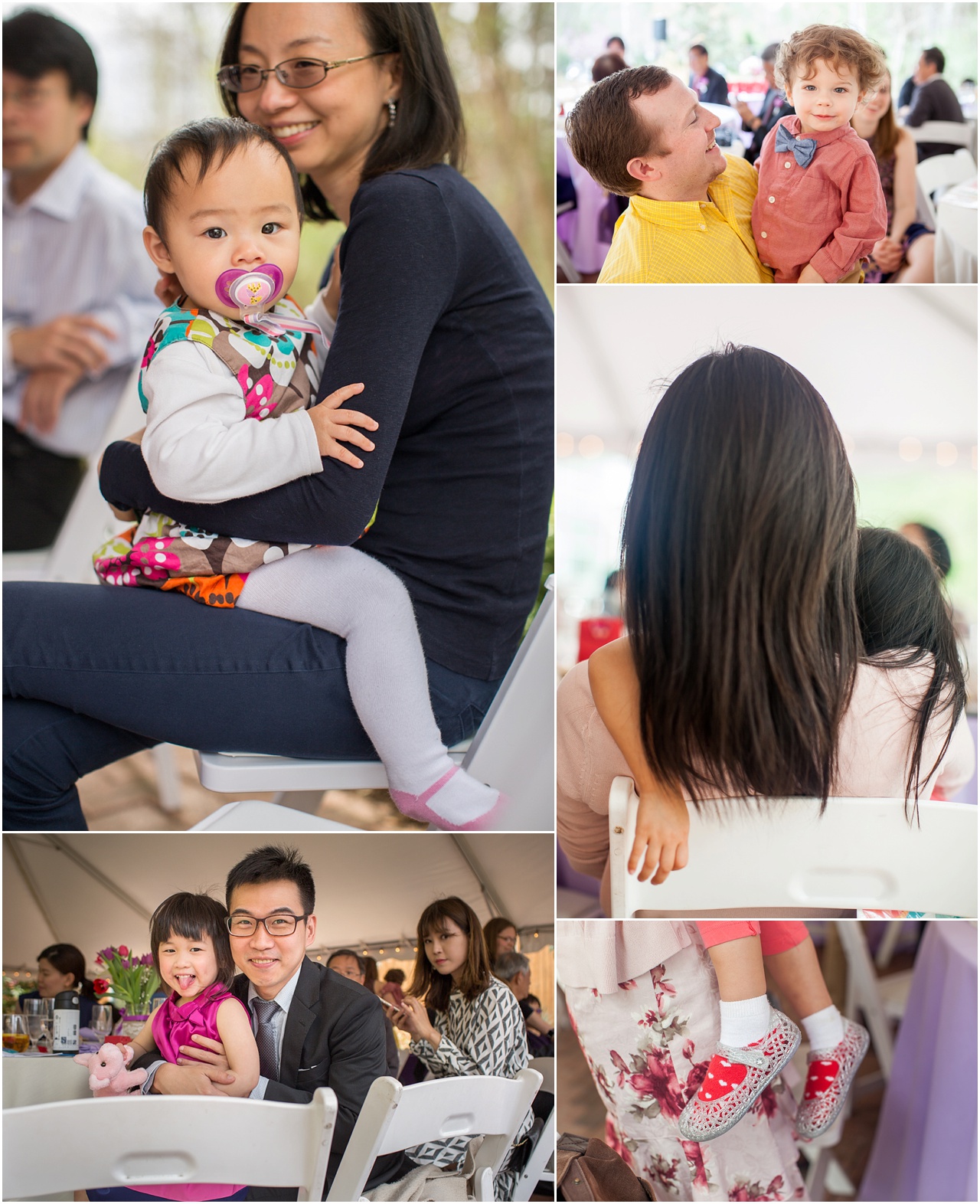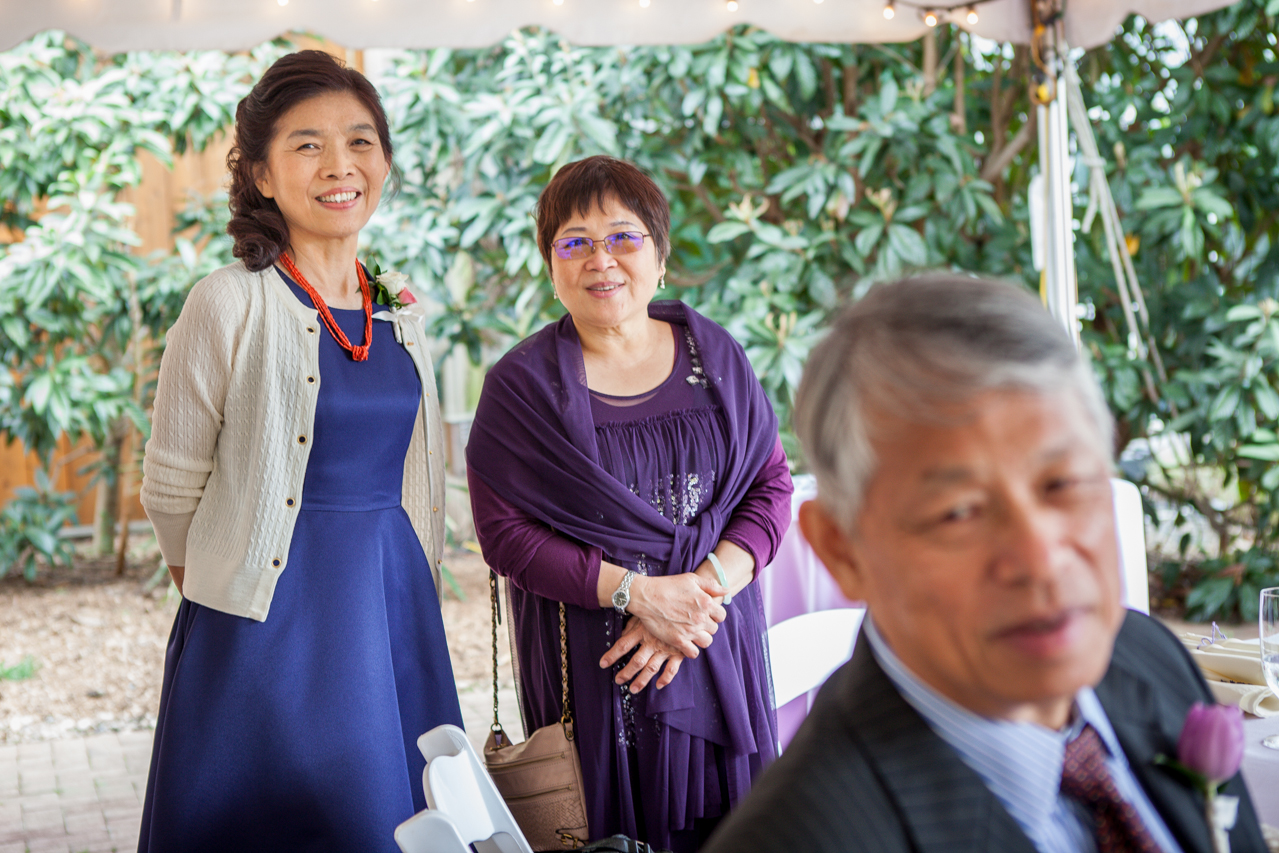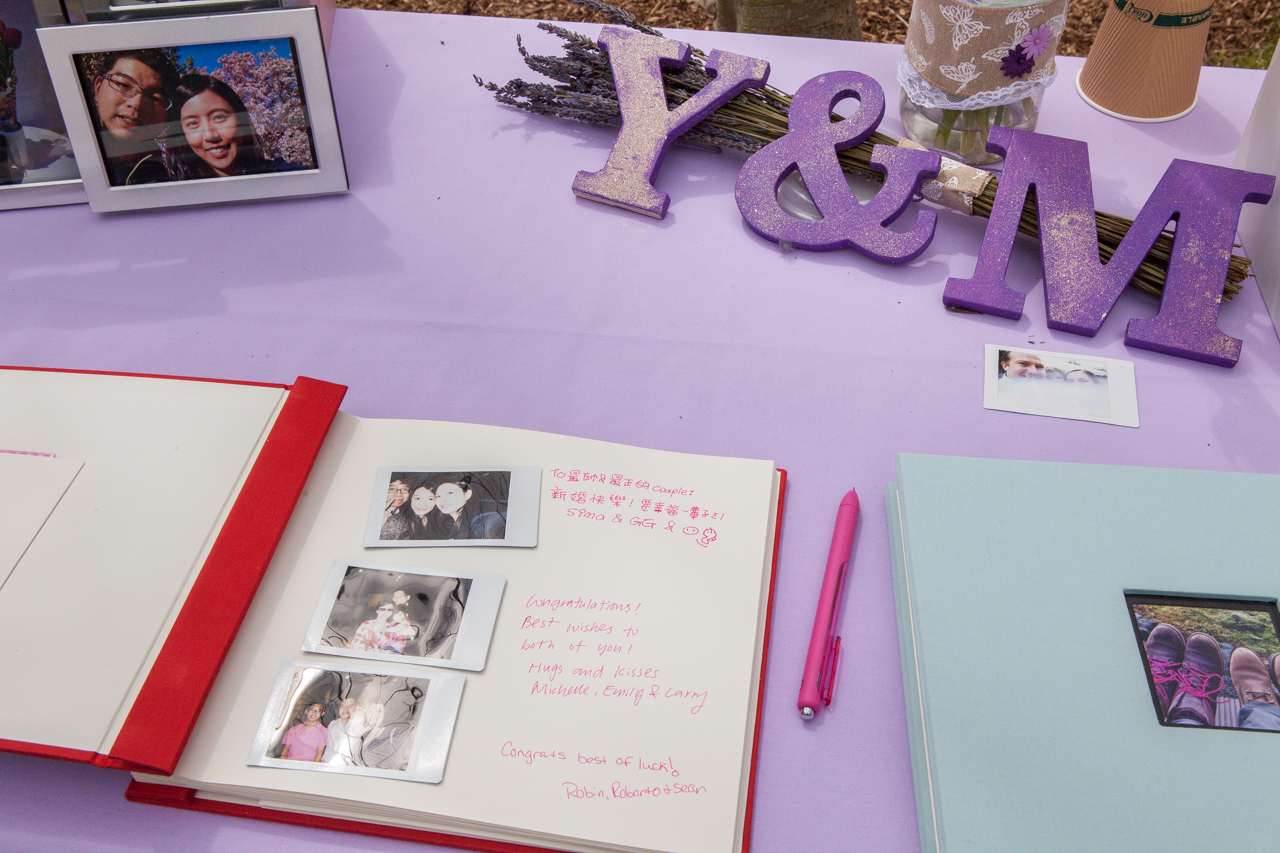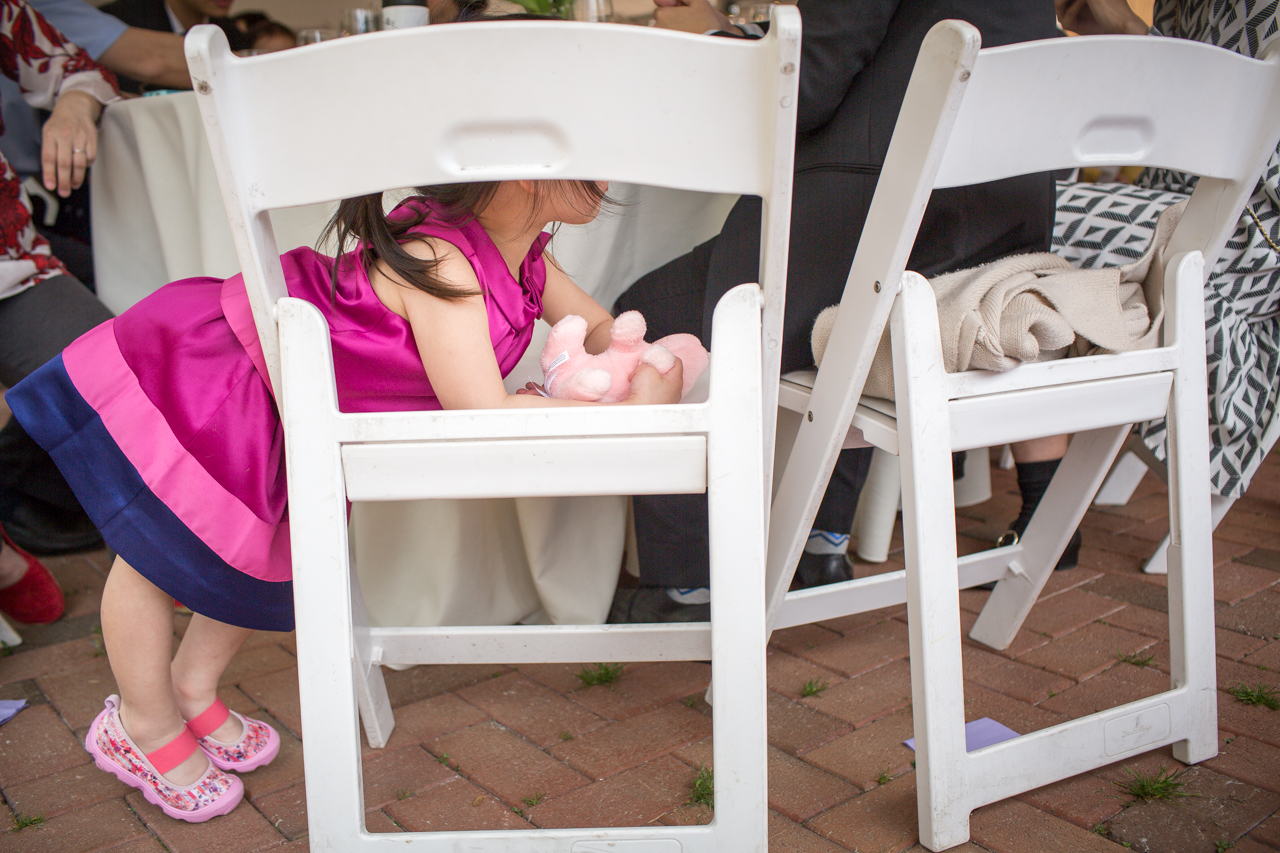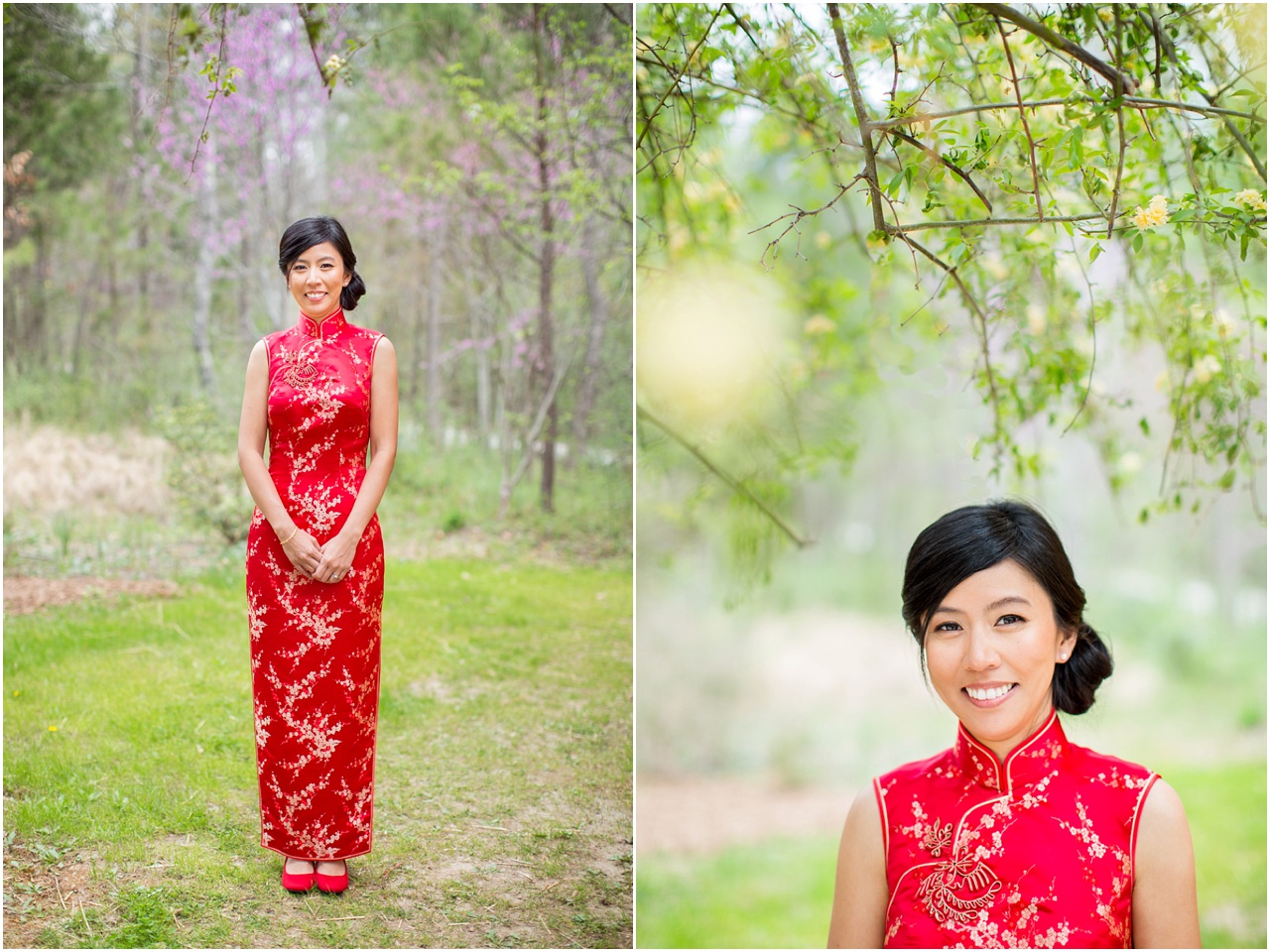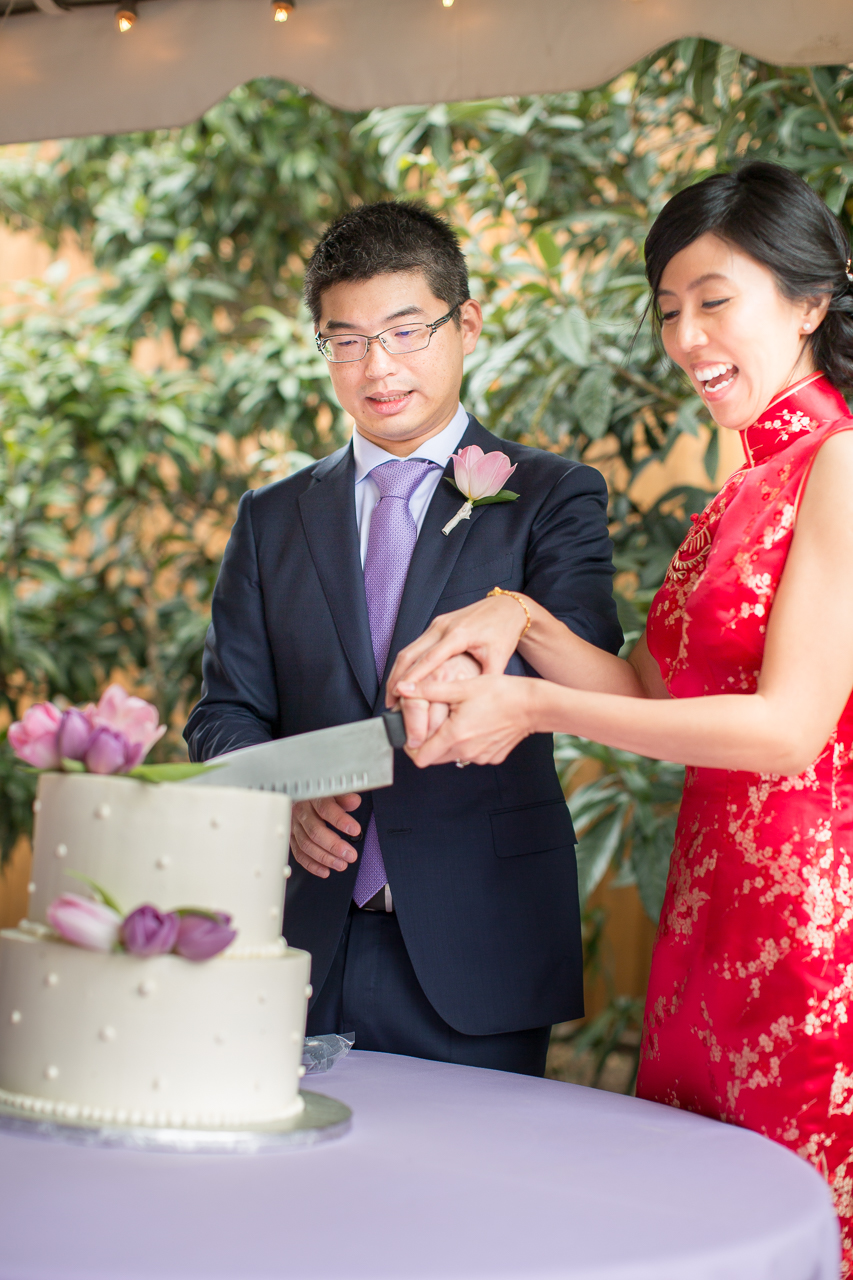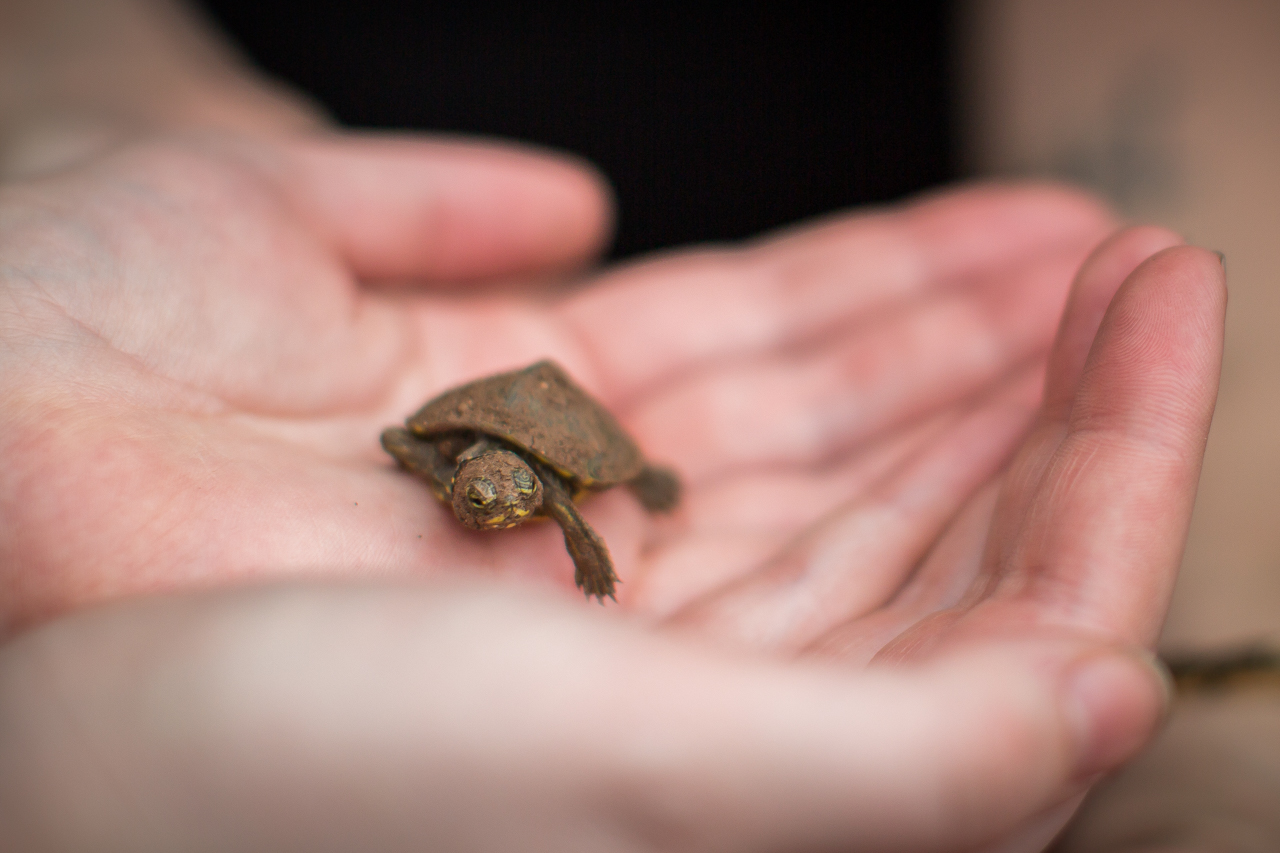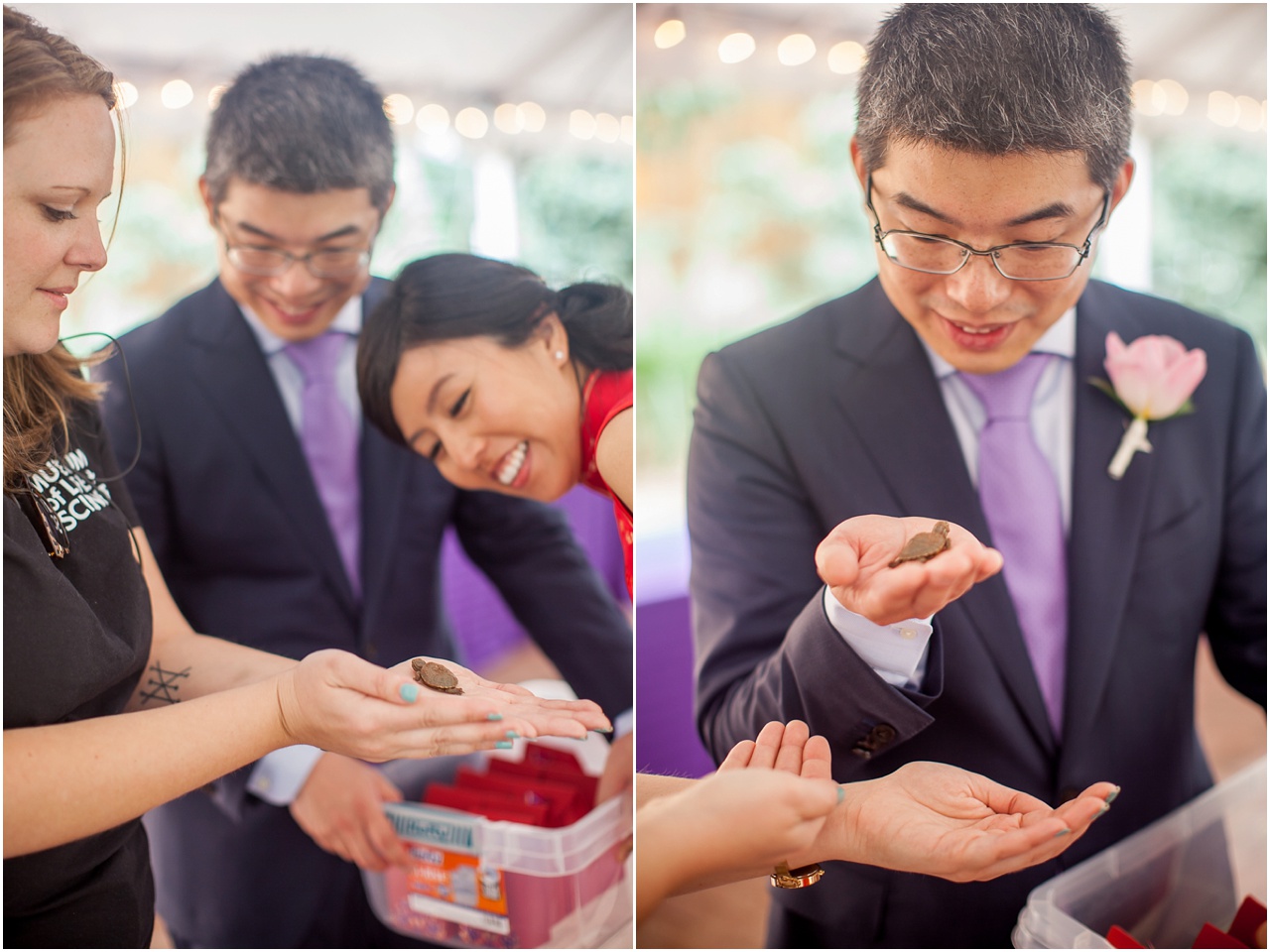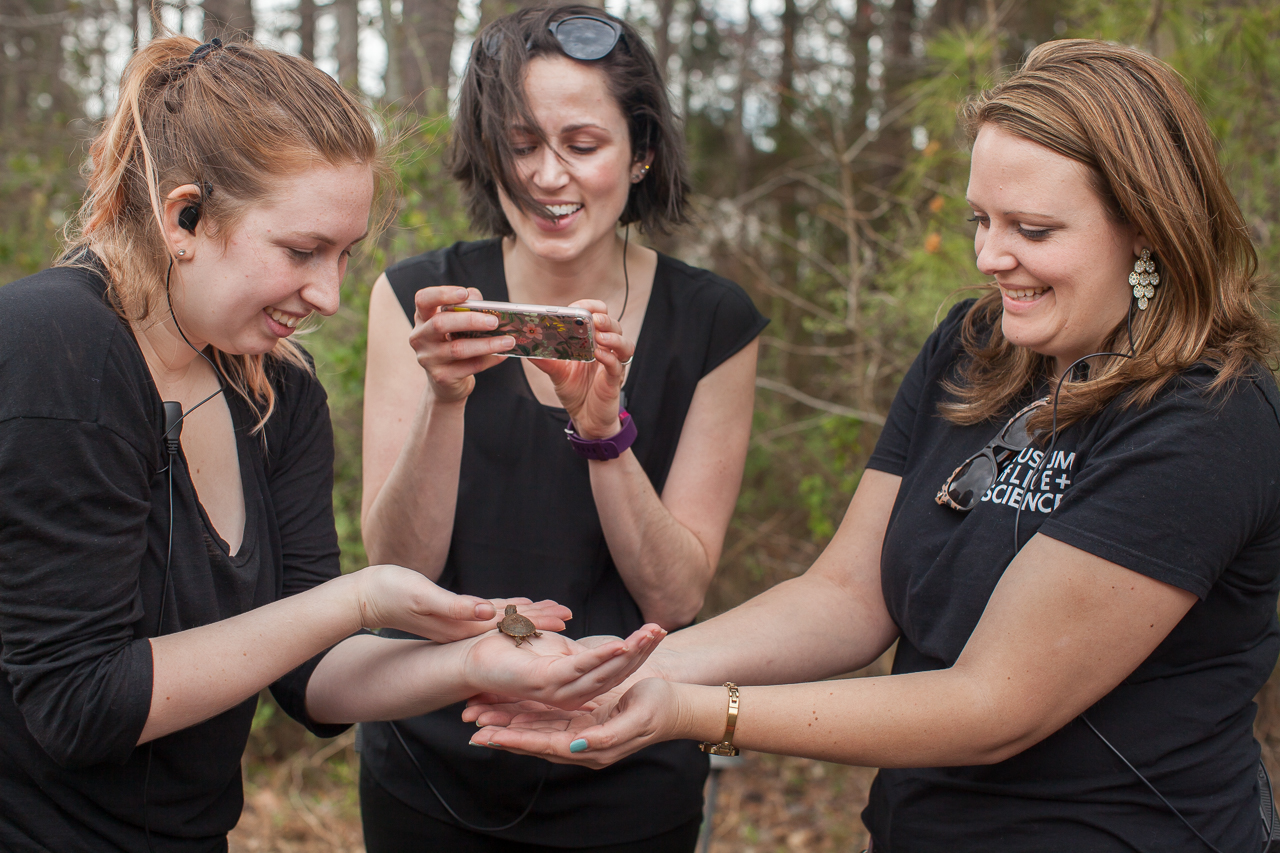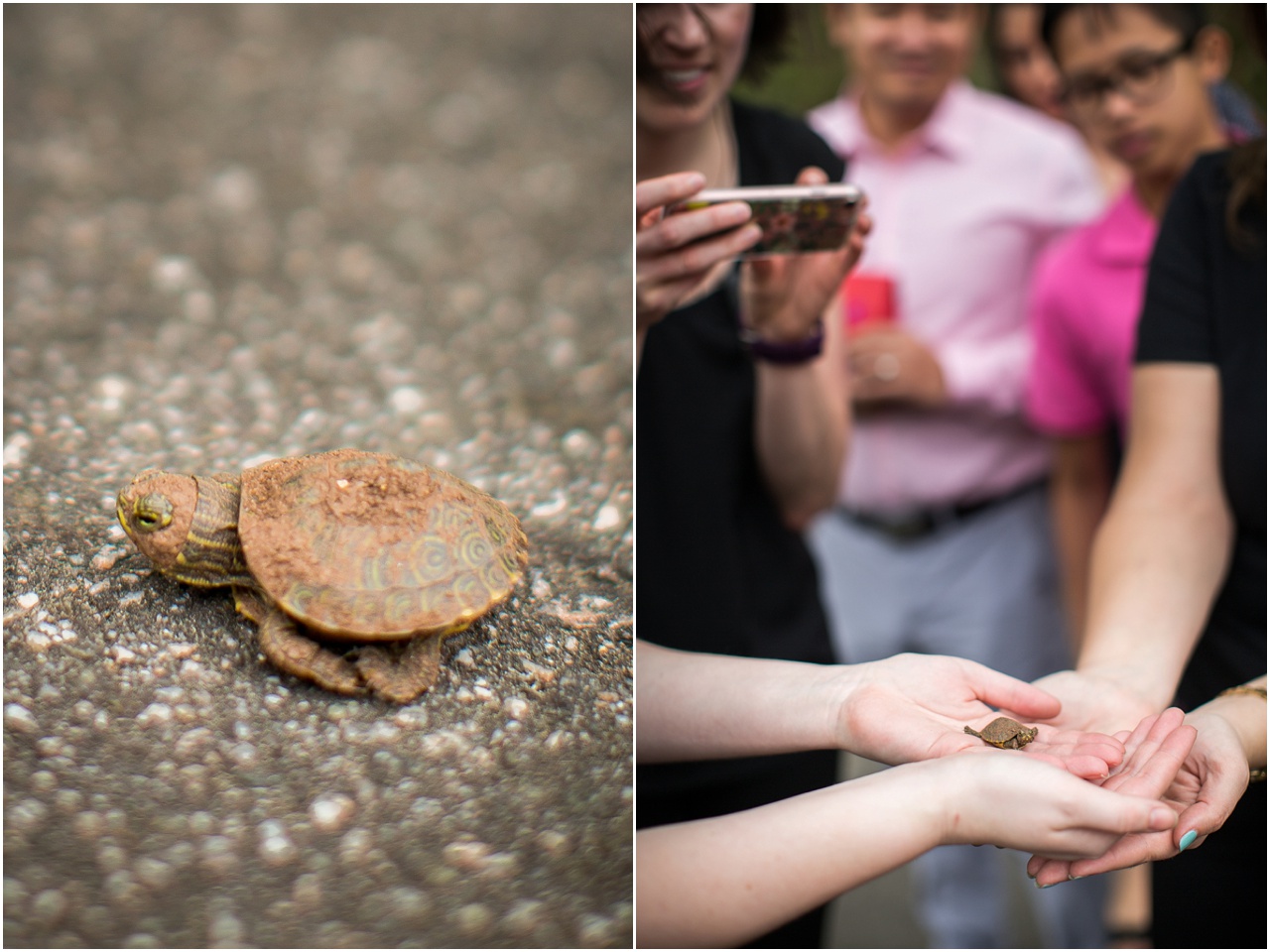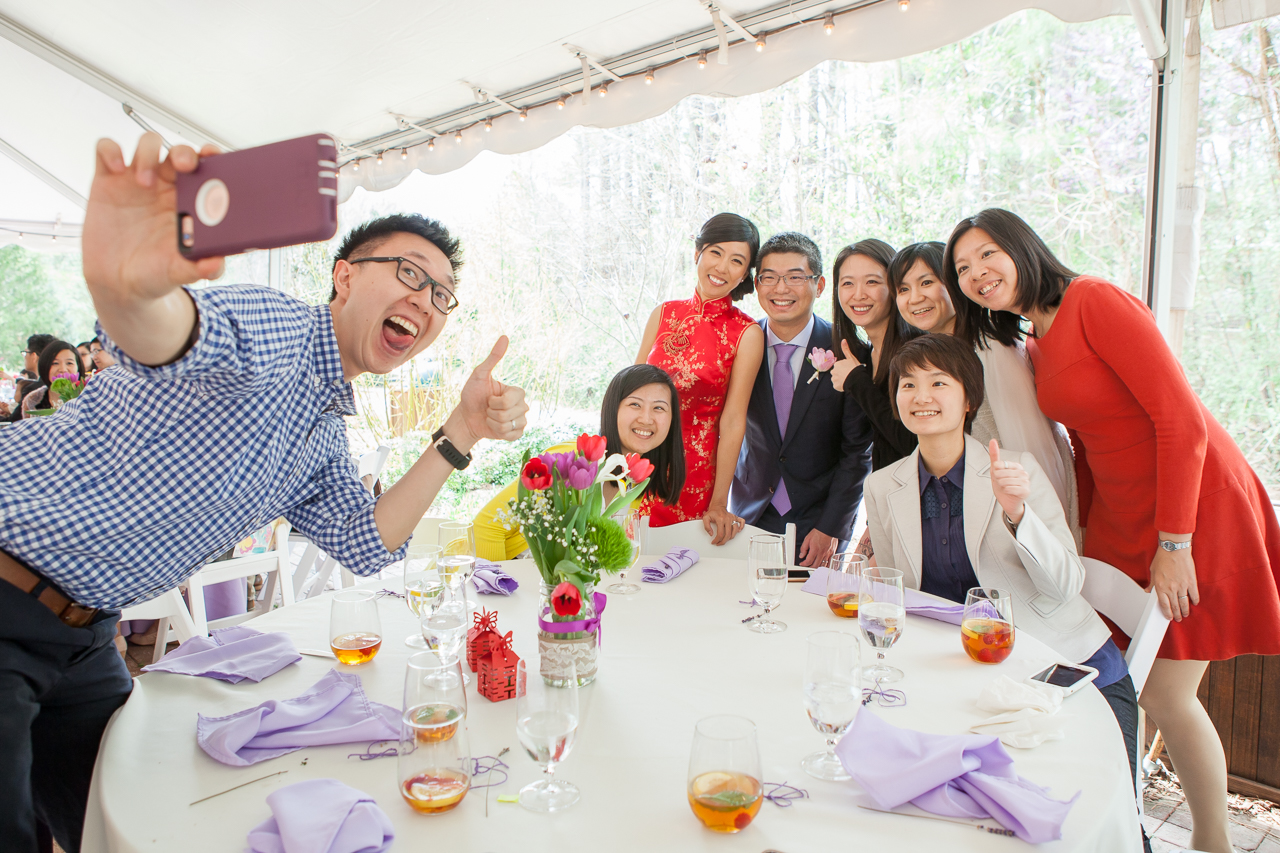 A shout-out to all our fab vendors for making this day possible!
Coordinator: Friends Cheo-Ying & Lydia
Officiant: Friend Brian Head
Bride's American Dress: Pronovia Ornani, from Tre Bella Bridal
Bride's Chinese Dress: Made in Taiwan
Florist: Tre Bella Florist for bride's bouquet and main table centerpiece; DIY guest table centerpieces and aisle markers