Do you love to play outside?
Kristen wanted to connect with nature during her boudoir shoot, so we found the amazing Down Yonder Farm in Hillsborough, NC. And on a pretty spring day back in 2014, we headed to the farm to play outside naked in the fresh grass and flowers.
We had an incredible time on this stunning shoot, which brought so much freedom and joy.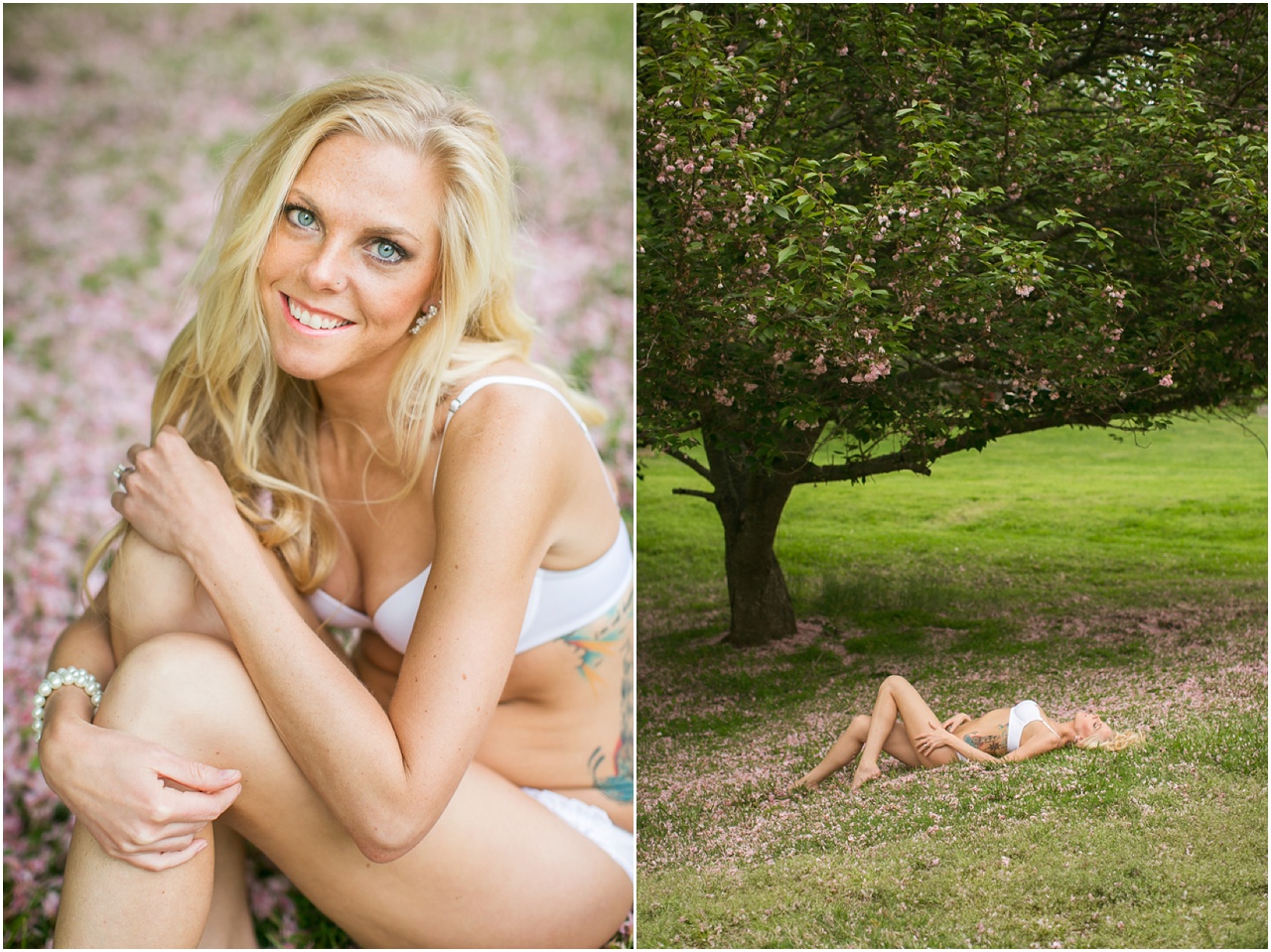 As Kristen and I looked through the photos together to prep for this blog post, we had such a great conversation about body image and body positivity. Both of us have struggled with eating disorders in the past, and it's especially meaningful for me when I get to work with clients who have also experienced conscious healing from self-destructive patterns.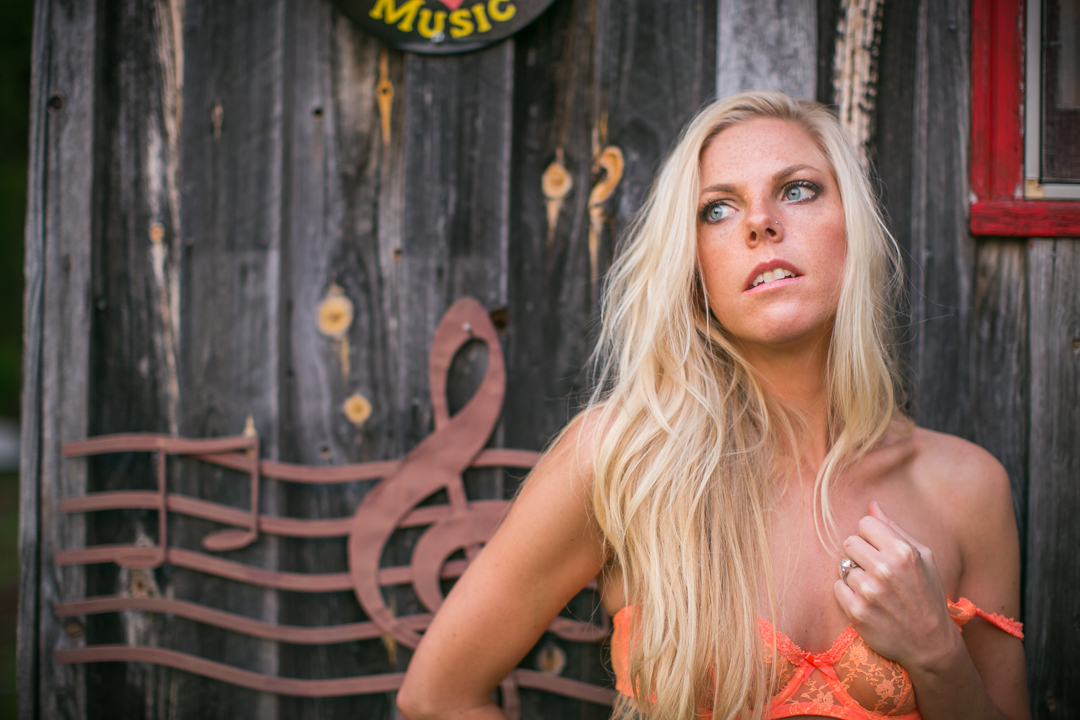 Boudoir can be an amazing way to celebrate a special occasion—like your wedding, graduation, or career change. And it can also be an act of liberation, healing, and exploration.  I've met women who wanted to undress for the camera to celebrate beating cancer and overcoming depression. 
The truth is, you don't have to feel super confident or love your body every day in order to explore boudoir.
You may tell yourself the story that you're not sexy enough, beautiful enough, adventurous enough.
But you are enough. Right here, right now, wherever you are at in your journey.
So I invite you to come and explore what boudoir has for you.
This February, fellow photographer and soul sister Lis Tyroler and I are hosting a Galentine's Day Boudoir Extravaganza!
Whether you've always wanted to try boudoir—or feel super nervous about it—this is the perfect opportunity to dip your toe in the waters! Plus, you'll get to be a part of supporting women's health, as a portion of proceeds will be donated to Planned Parenthood in honor of the Women's March.
When & Where
Sunday, February 4th at the luxurious King's Daughters Inn in Durham.
Your 2-Hour Boudoir Session Includes
30 minutes of hair & makeup pampering with our two assistants Crystal + Veronica (we'll have bubbly for ya!)
1 hour photoshoot in the outfit of your choosing
30 minutes of reviewing your photos and picking out your faves, which we'll order right there so you'll have them in time for V-Day/G-day
How Much?
$200 for the session fee and you must order $125 minimum in products (gorgeous prints, books, etc.). We'll have beautiful samples for you to look at before your shoot!
Think this could be for you? Have more questions? Message me at studio@courtney-potter.com. I would love to connect with you.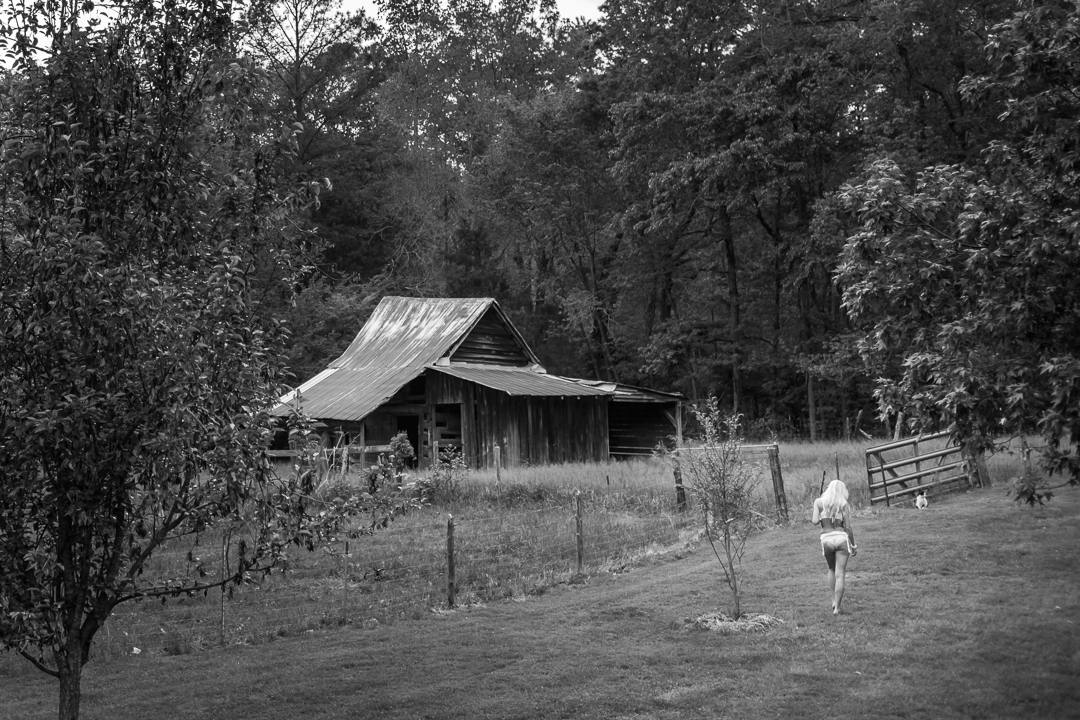 And now, keep on scrolling for a behind the scenes peek into Kristen's experience, plus some of the gorgeous photos from her boudoir shoot!
1. What led you to do a boudoir session?
I felt more beautiful and confident leading up to our wedding than I had before. I had just dealt with a lot of personal challenges in my life, finished school and landed my dream job. I had started running and weight lifting and felt proud of my body in a way that I hadn't before, I felt strong and powerful. I wanted a way to remember that period for myself and for my husband with a positive light. I felt like the photo shoot was a reward for making it through so much.
2. What makes you feel sexy?
Growing up in Vermont I never felt confident about using makeup or doing my hair until I moved to Vegas in my early 20's. There I learned so much about how to dress up and make myself over. I had a chance to experiment with what made me feel sexy in a way that you just can't in the woods of VT. Loud colors, sparkles, and interesting shapes on my body were so fun to play with in Vegas. I love playing dress-up and transforming myself from the low-key girl-next-door to a bombshell.
3. What was your inspiration for this shoot? (i.e. any particular blogs/Tumblr feeds/Pinterest ideas). How did you prepare?
My friend does some modeling so I touched base with her and she helped me look up some poses online and on Pinterest which helped my confidence going into the shoot. I spent time goofing around in the mirror and I indulged in some sophisticated and sexy lingerie while also collecting items that were special like the shirt my husband was wearing when we first met.
4. What was it like shooting with me? Was it different than you expected? How so?
It was SO fun! I really liked that you had taken the time to find such a special location. Not only was it stunning but the owners of the property had had their wedding at the same location that my husband and I were getting married at. I got to meet the couple who owned the farm and chat with them about our weddings which made me feel more at ease.
I was initially expecting to do more indoor photos but seeing how beautiful the land was I was really excited to take advantage of the space – I could let go and be silly because I felt so comfortable with you, and the flask of whiskey you encouraged me to bring helped. I appreciated the simple guidance and directions for how to pose while encouraging me to just do my thing. I knew I loved your sense of light from seeing your other work so I knew you had a great eye.
5. What do you plan to do with the photos?
I printed some of my favorites and they're hanging up in our bedroom. Because there were so many others that I loved I ended up putting together a book and gave it to my husband as a pre-wedding gift. He loves them all (and so do I!).
6. Which photo(s) from this shoot are your favorite? What do you like most about them?
My husband loves the one of me sitting in the flower petals smiling – but I think that's just because he loves my smile. My favorites are the one of my hair and pearl necklace down my back and one where I'm sitting in front of a barn with my white leather jacket on. I felt the pictures captured both something incredibly sexy and sensual but also something classic. Almost all the photos I would be okay about my friends and family seeing because they were so artistic.
7. Feel free to share anything else about your boudoir session experience – i.e., where your lingerie was from, who did your makeup, where you boots/jacket were from, etc.
Most of my lingerie was from Victoria's Secret and Agent Provocateur. I did my own hair and makeup.
---