Sara + Daniel tied the knot on May 2, 2015 at Snipes Farm Retreat in Chapel Hill, NC. This creative couple planned an unconventional wedding stripped of imposed wedding traditions–proving that your wedding can be infused with imagination.
From a self-officiated ceremony to an anarcho-feminist puppet show, their wedding reflected this couple's authenticity. Sara and Daniel wanted their day to be a celebration of a world that is more free, just, joyful, loving, and beautiful. And their wedding certainly did not miss the mark.
Read the Q&A below to learn more about Sara + Daniel's inspiration for their unique wedding celebration. And if you're planning your own unconventional celebration, come check out the Raleigh LGBTQ Wedding Expo on February 25th. This event is an amazing resource—not only if you're LGBTQ—but also if you're a hetero couple looking for LGBTQ-friendly vendors who share your values.
Everyone is welcome at this event—gay, hetero, single, curious—and there'll be all types of vendors, from photographers like myself, to catering, music, and everything in between. Admission is free, click here for more info and to RSVP. I hope to see you there!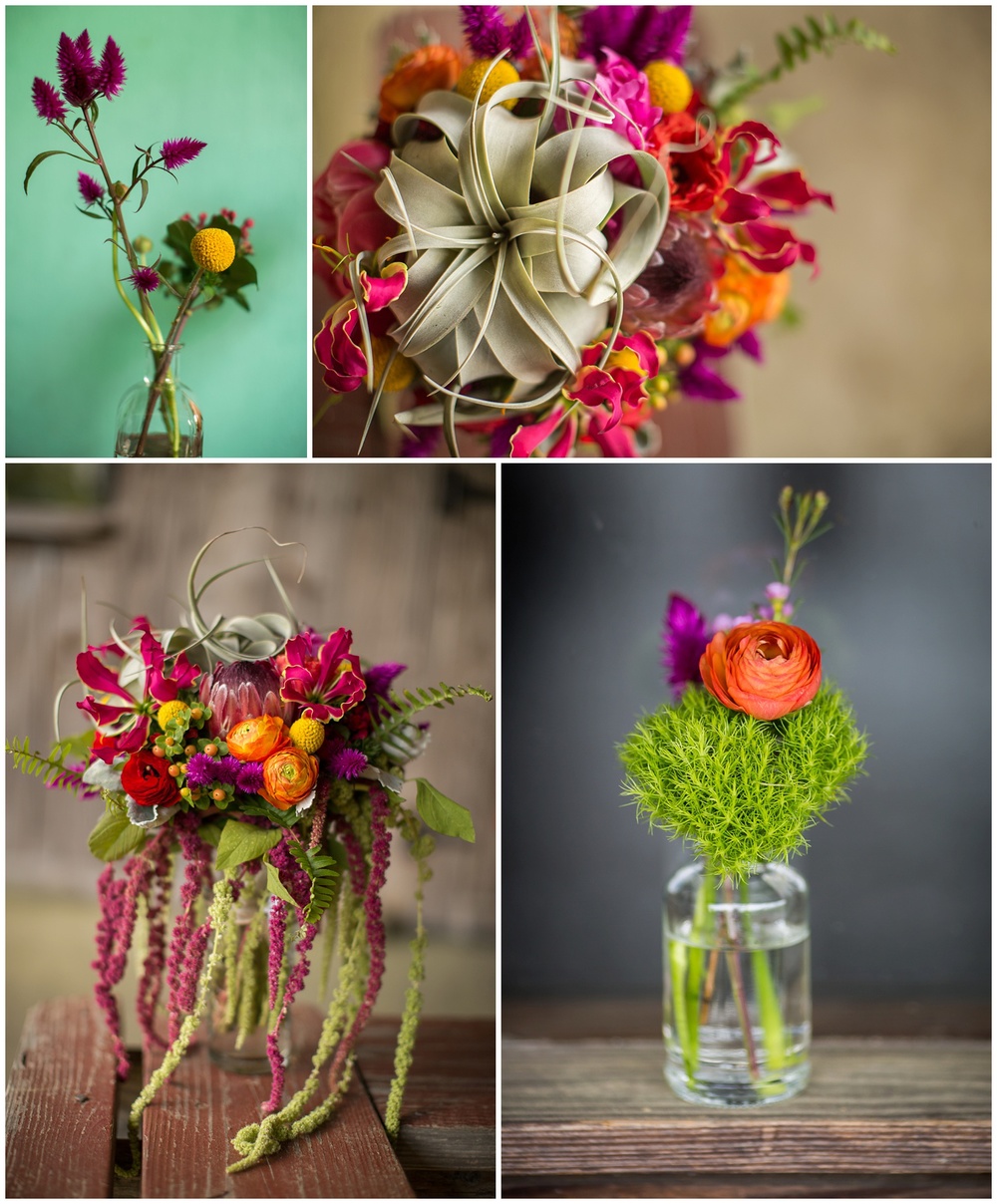 1. How did you meet and fall in love? I'd love to hear a little bit more of your story. 🙂
We met at Connecticut College when I was a freshman and Daniel was a sophomore. We first interacted at a film showing against the war in Iraq that Daniel presented with the campus leftist group he started. I had seen Daniel around campus (who could miss his ridiculous mohawk?), but Daniel apparently got smitten with me after I made "a biting criticism of US foreign policy" (His words, not mine. I think he just thought I was cute). After a couple of goofy missteps we connected, exchanged mix tapes, and started a fun, passionate relationship. We got a chance to spend a summer together in Mexico during different internships, and we bonded over delcious food and revolutionary politics. Over the last eleven years we have lived together in Mexico, DC, and North Carolina, and we spent years apart while I worked/studied in Guatemala, Ecuador, and Philadelphia. Neither of us can pinpoint the moment when we realized that we are going to be life partners. In some ways I think we both always knew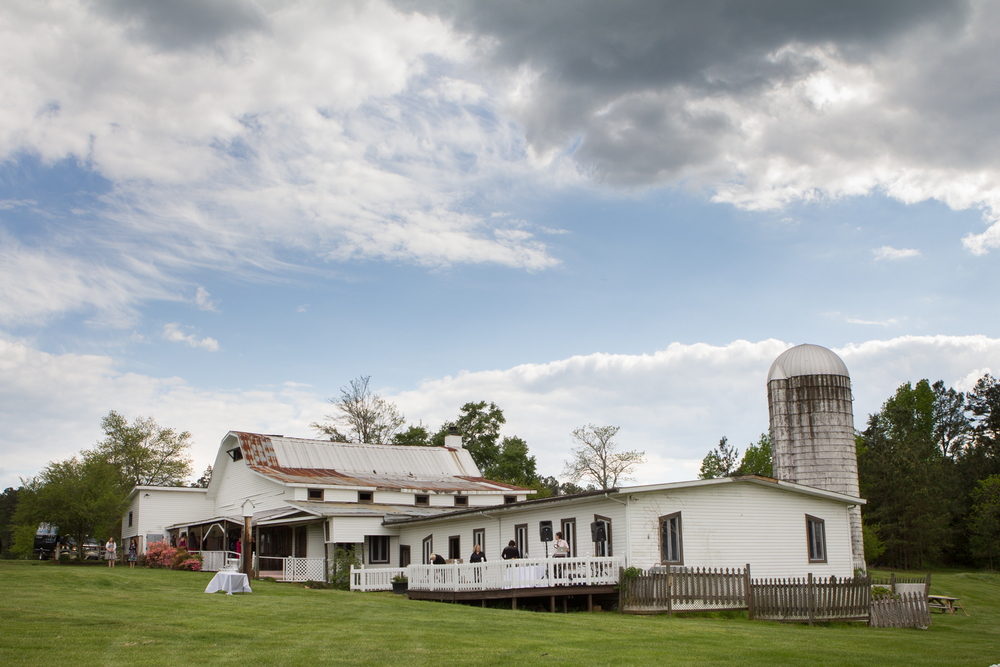 2. You incorporated some really unique elements into your wedding day (Before you, I had never photographed a puppet show at a wedding!) Tell me about some of these personal touches and the inspiration behind it.
It was very important for us that each element of our wedding day felt authentic to our relationship, heritage, and values. We are two folks that like to question authority and the status quo, so it makes sense that we tried to spin wedding traditions into something that felt representative of us. We chose to officiate our own wedding because both of us are atheists, but we wanted to make sure that some of our closest friends and family members could contribute to the ceremony. The puppet show was amazing! Our close friends are in a puppet troupe, the Mysterious Rabbit Puppet Army, and they offered to write and perform a puppet show for us our wedding. The puppeteers knew that I am obsessed with my cats, so they made them the narrators of this sweet anarcho-feminist puppet show.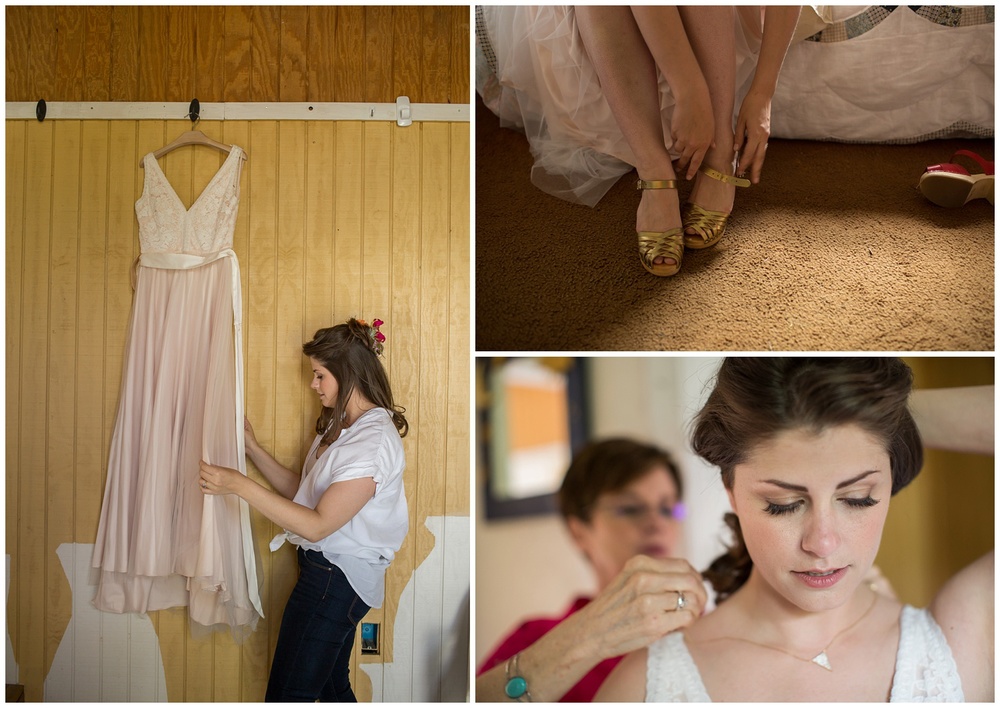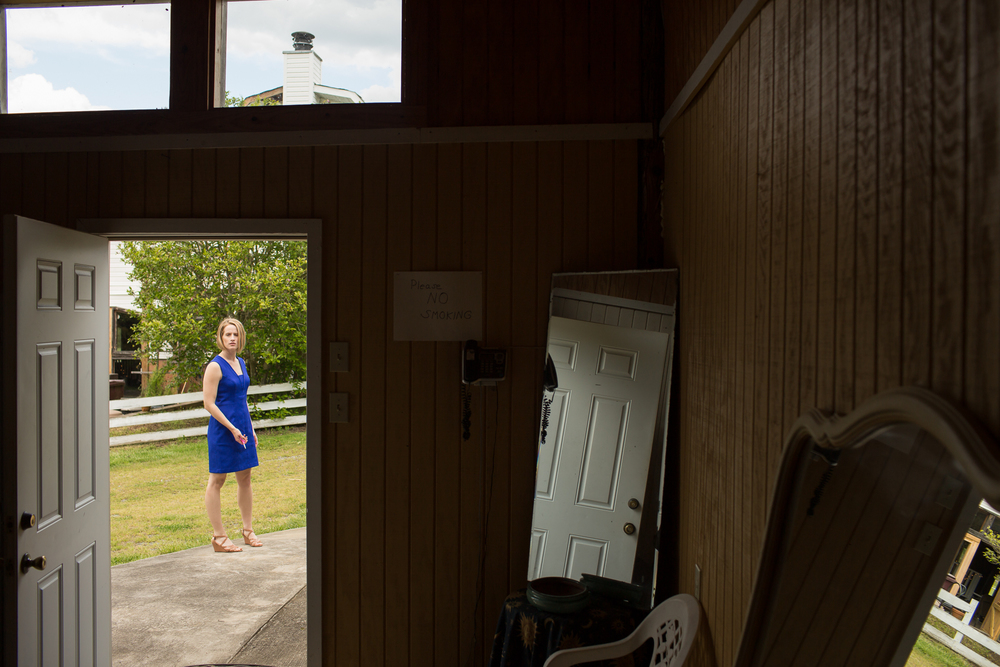 3. What was your favorite part of your wedding day?
Both of us agreed that our favorite part of the wedding day was dancing the final dance while a huge group of our friends encircled us. Our DJ, Alex DB, played "Maps" by Yeah Yeah Yeahs, which was on the first mixed CD I gave to Daniel. Daniel and I both cried our eyes out while our friends hugged us. It was really moving.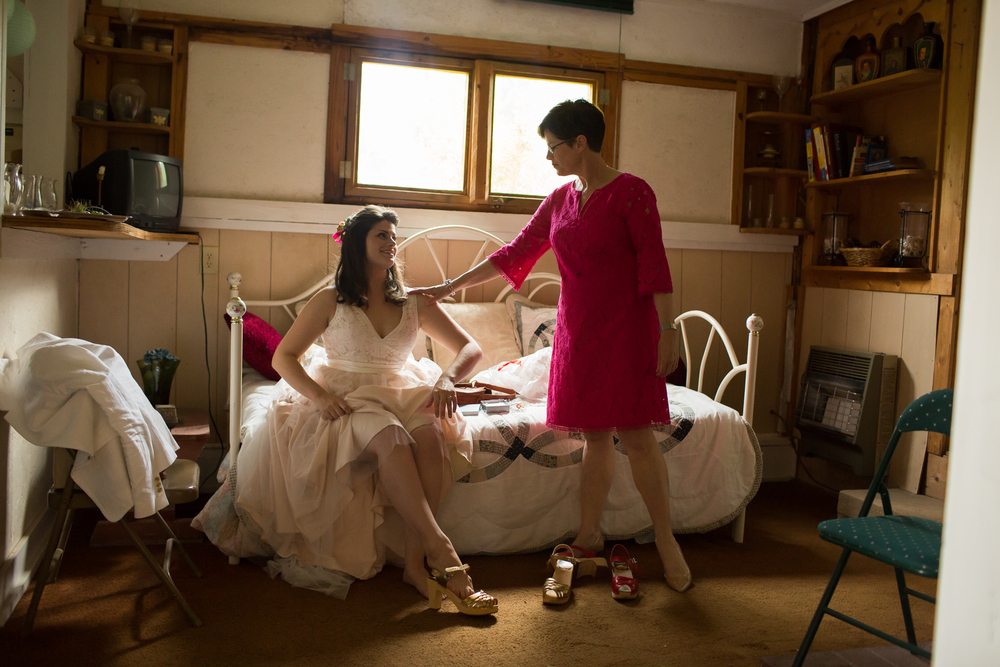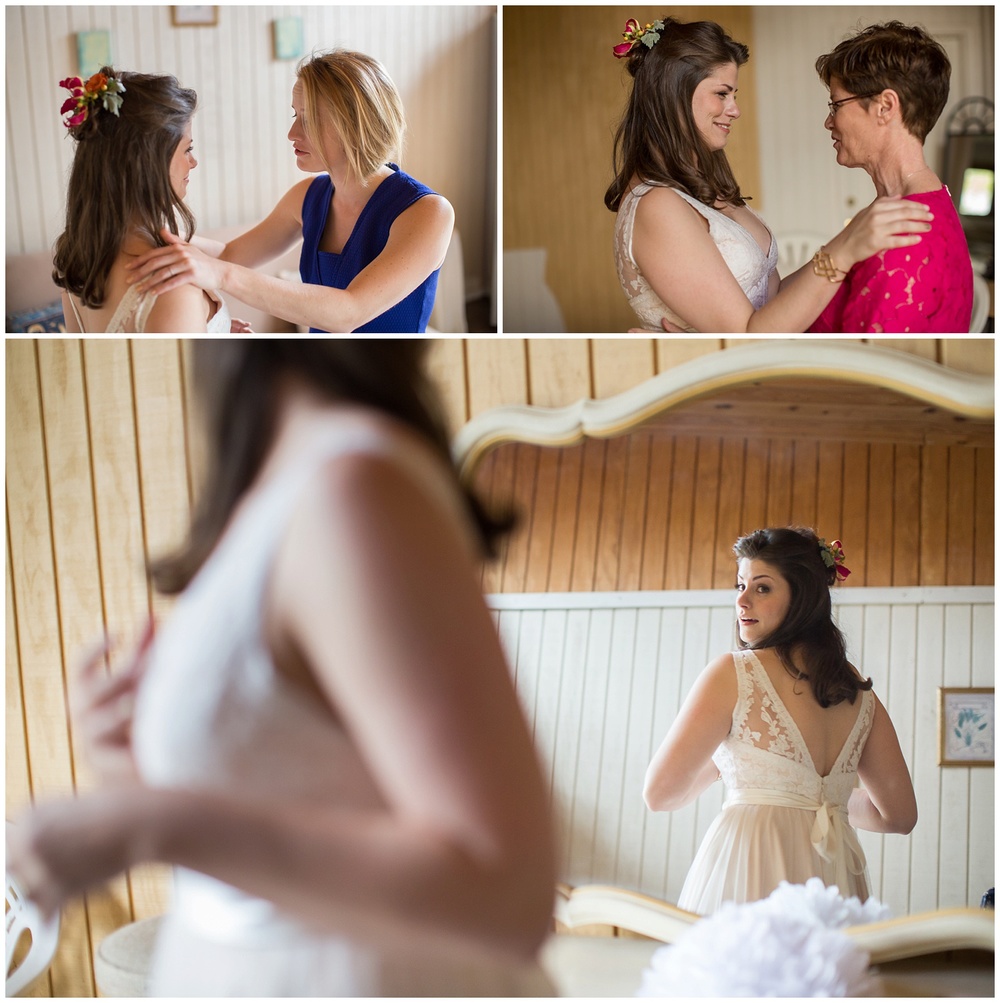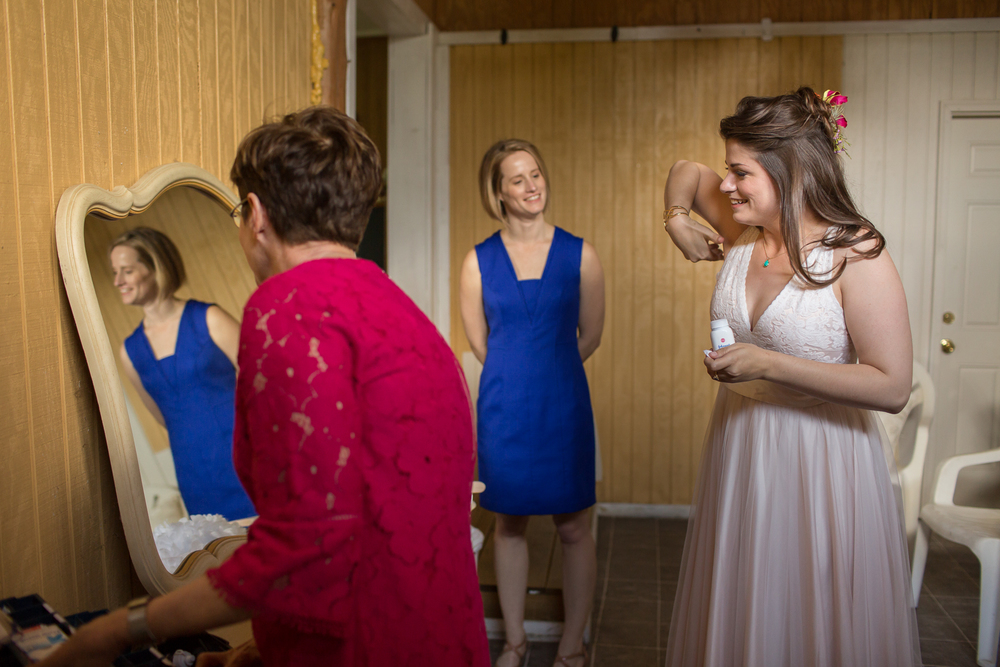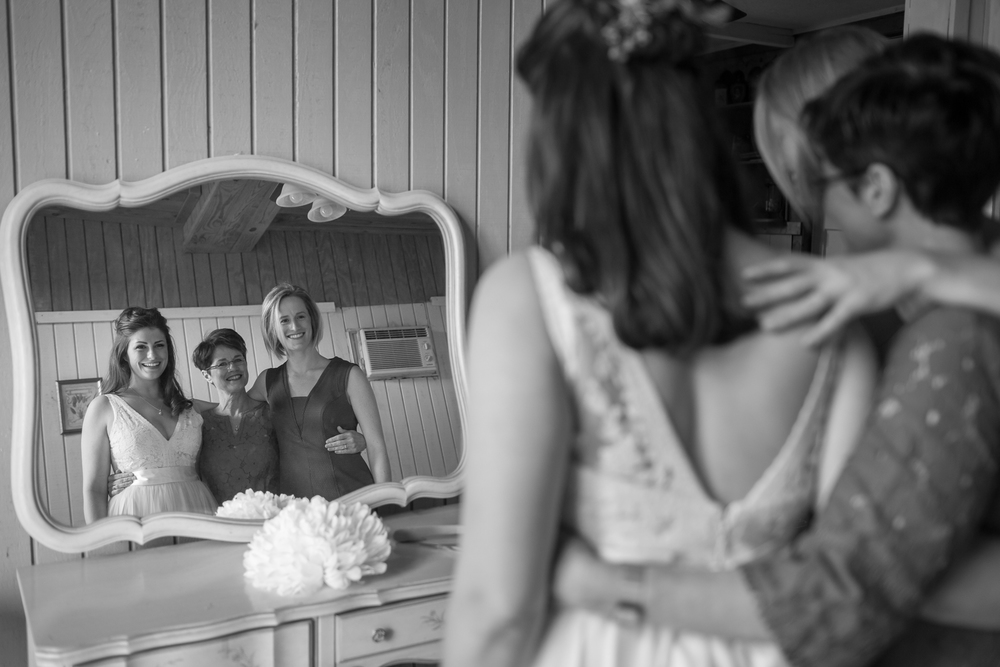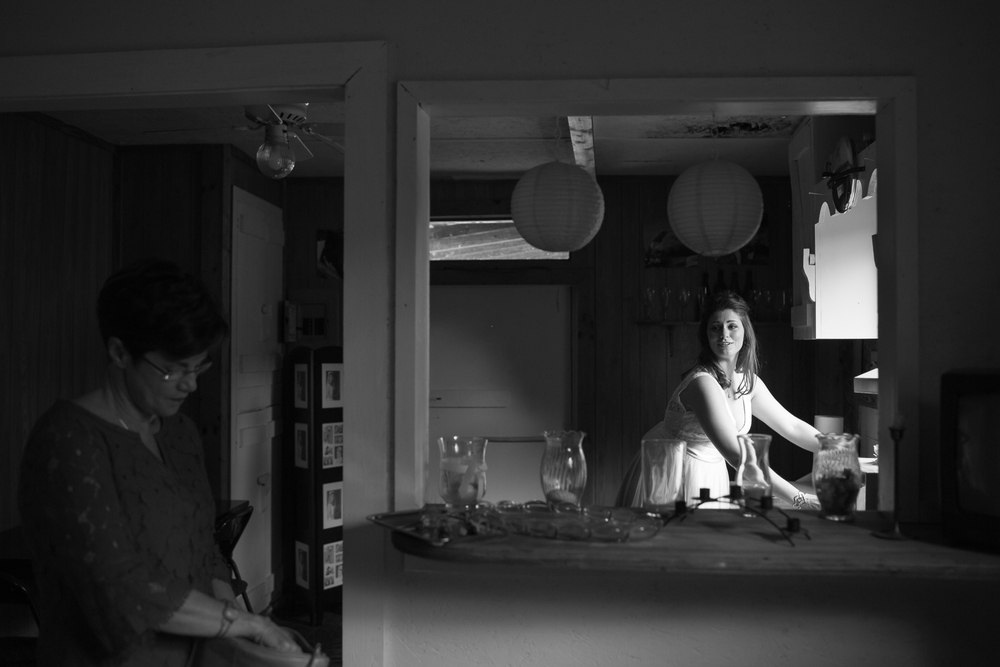 4. What factors other than photos went into your decision on a wedding photographer? Why did you pick me?
We wanted someone who would seem comfortable with some of our nontraditional choices. You were more than game and were very validating of our choices. You also seemed relaxed and confident.
5. Your photography package included an engagement session. What was it like to work with me during this? Did it make the wedding day easier in terms of nerves about photography or what to expect from our collaboration?
I was really not looking forward to the engagement shoot. I was very nervous because I don't really enjoy getting my picture taken, but you made me feel at ease. Your directions helped me focus on Daniel and our relationship, rather than whether I looked good enough.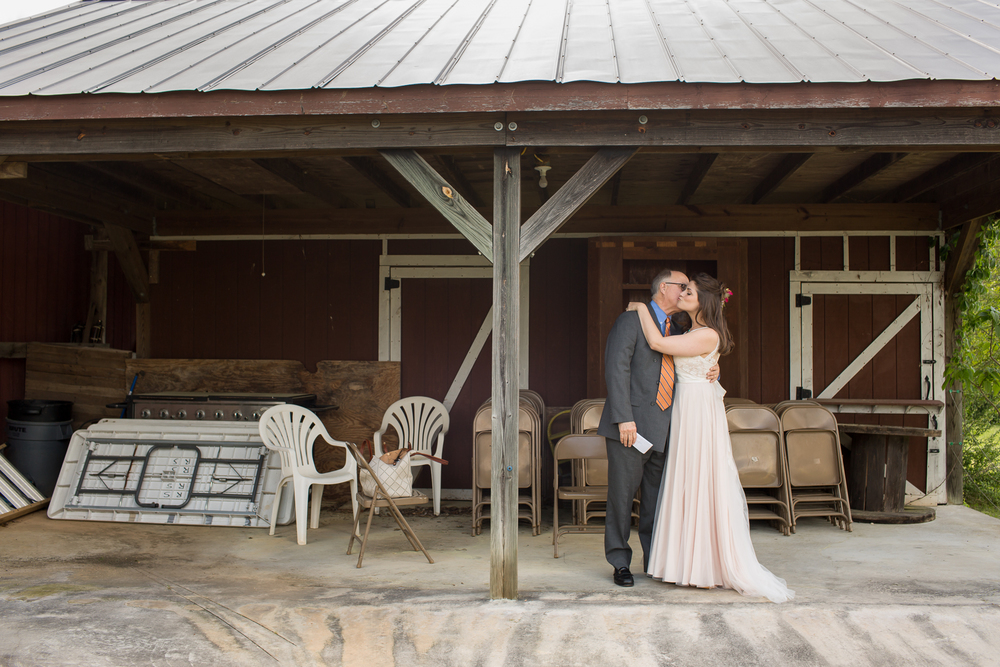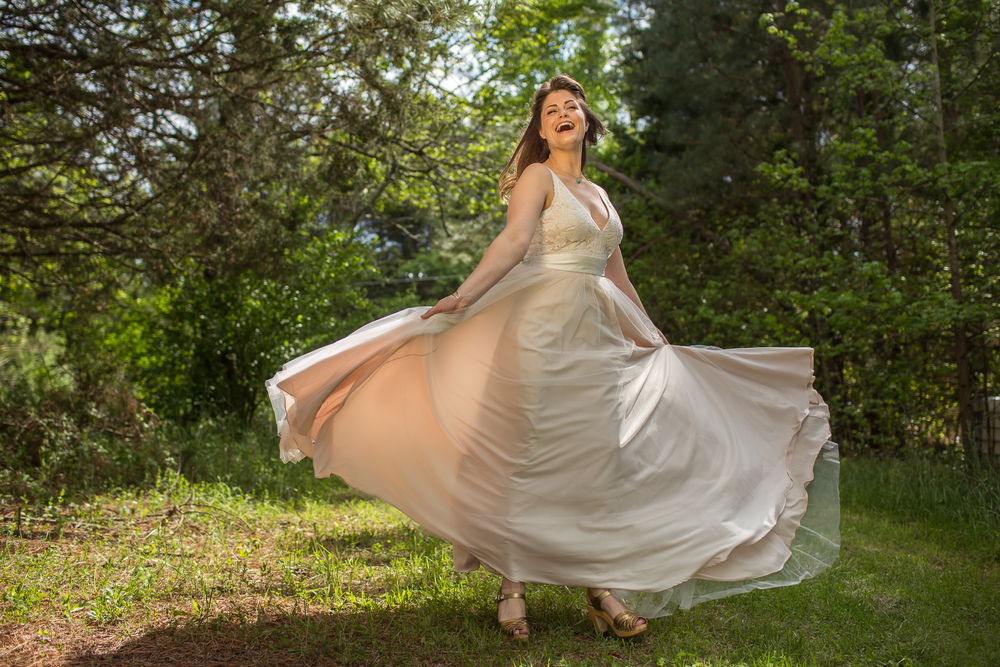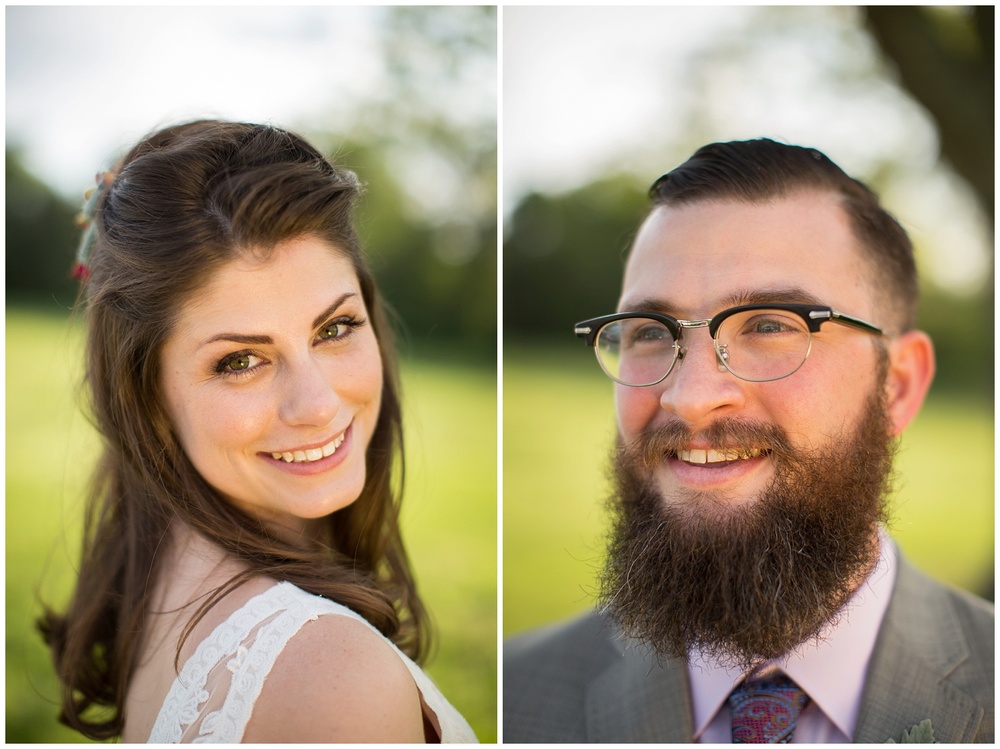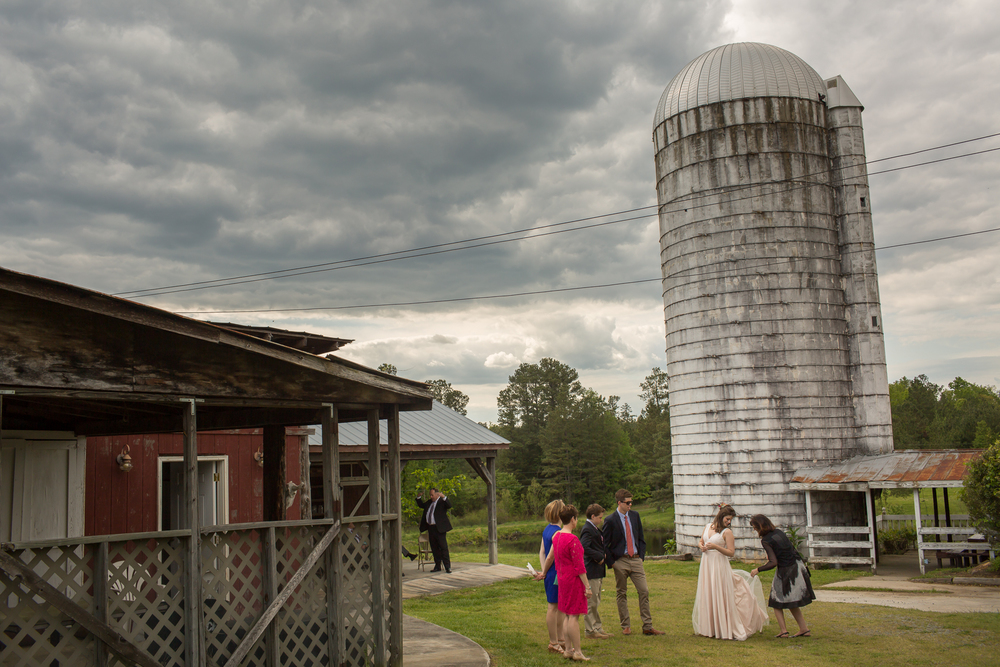 6. What is the first thing you want to do with the images? 
We want to re-experience our wedding through your photos!
7. What is next for you as a couple? Any big plans?
We had such an incredible day that it has been almost difficult going back to our normal routine! We are planning a trip to Vietnam and Laos in the fall. We are excited to go on an adventure together.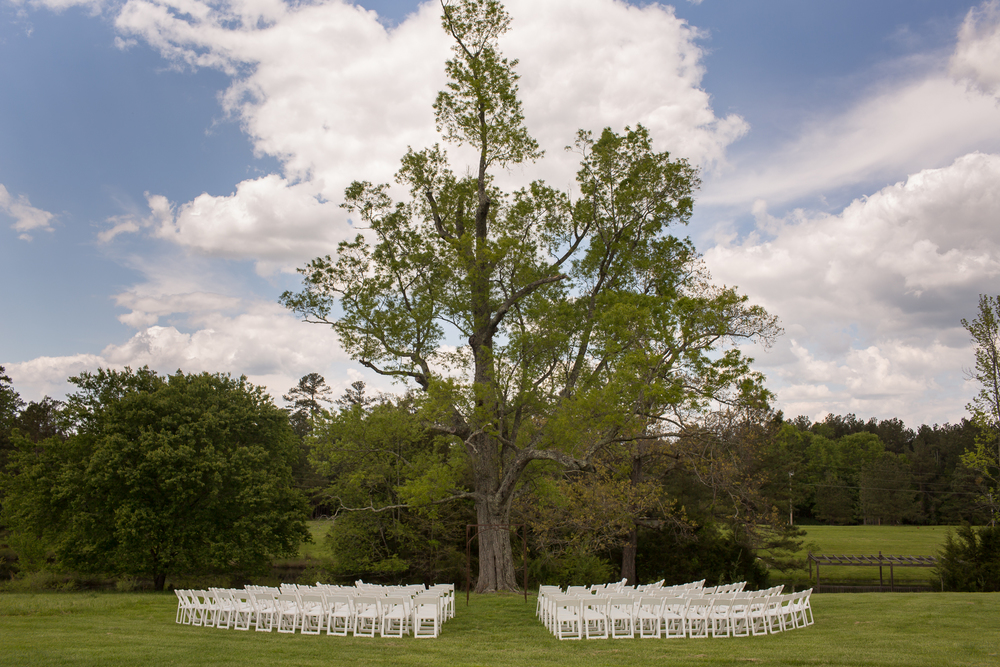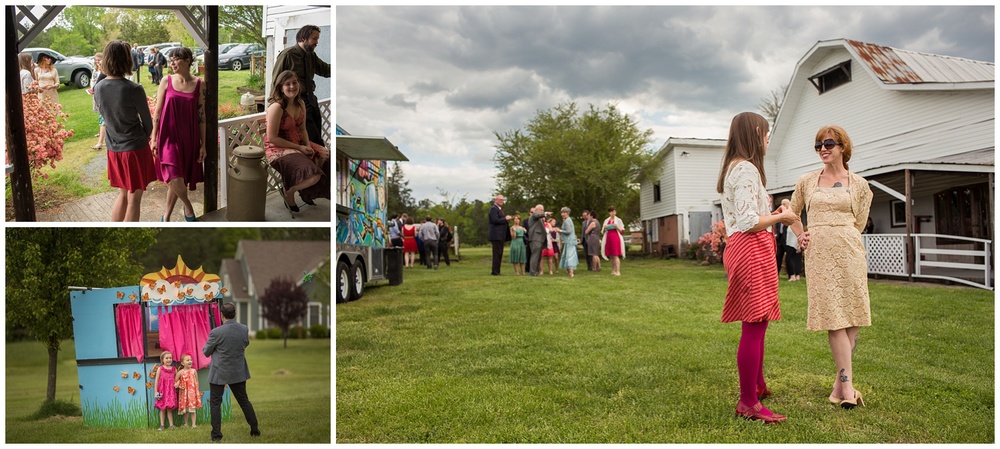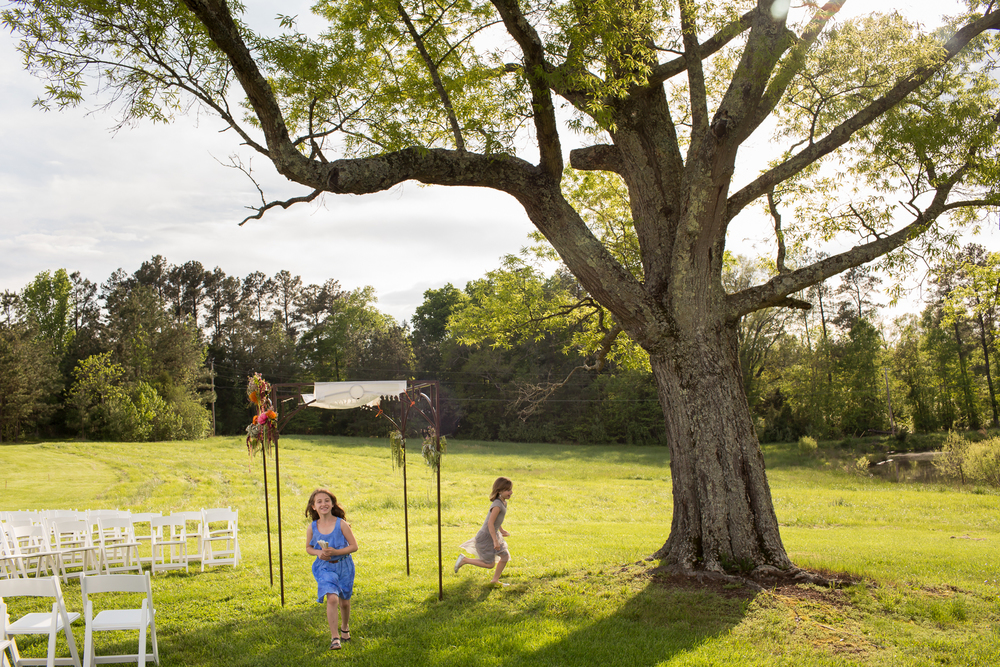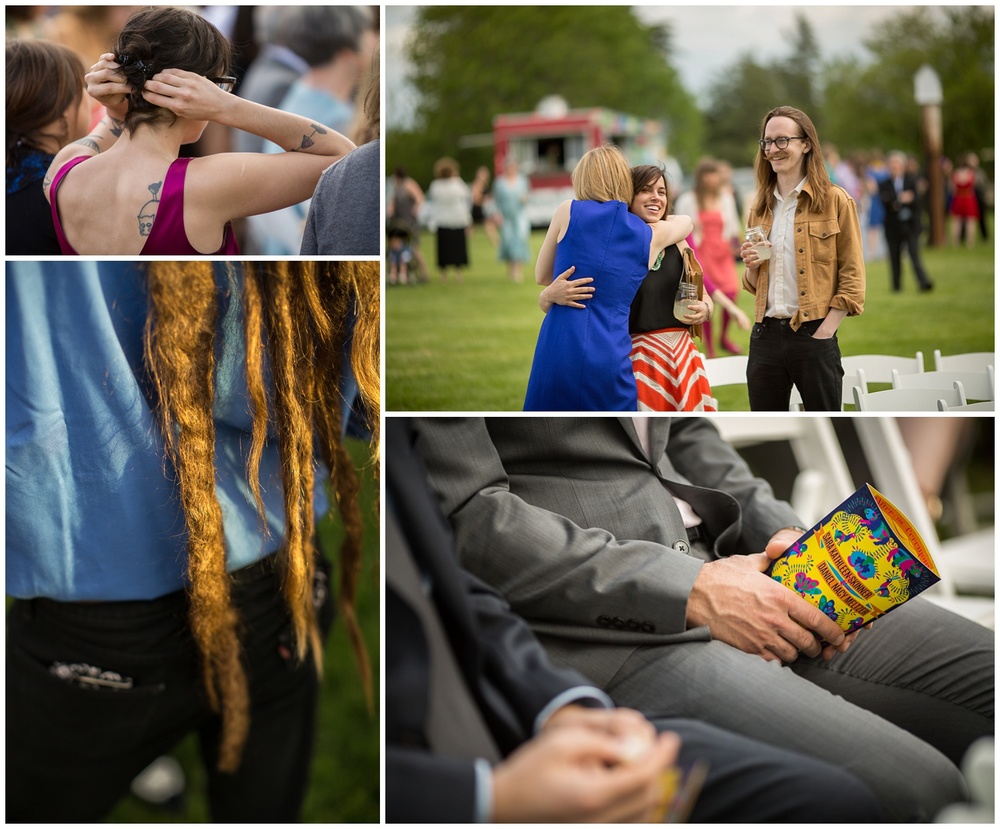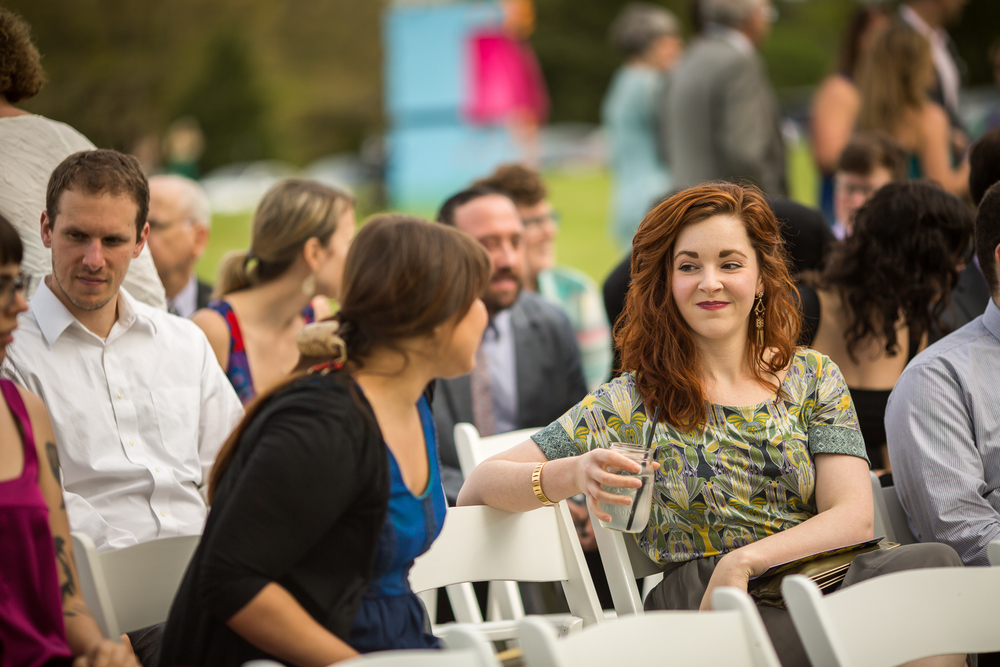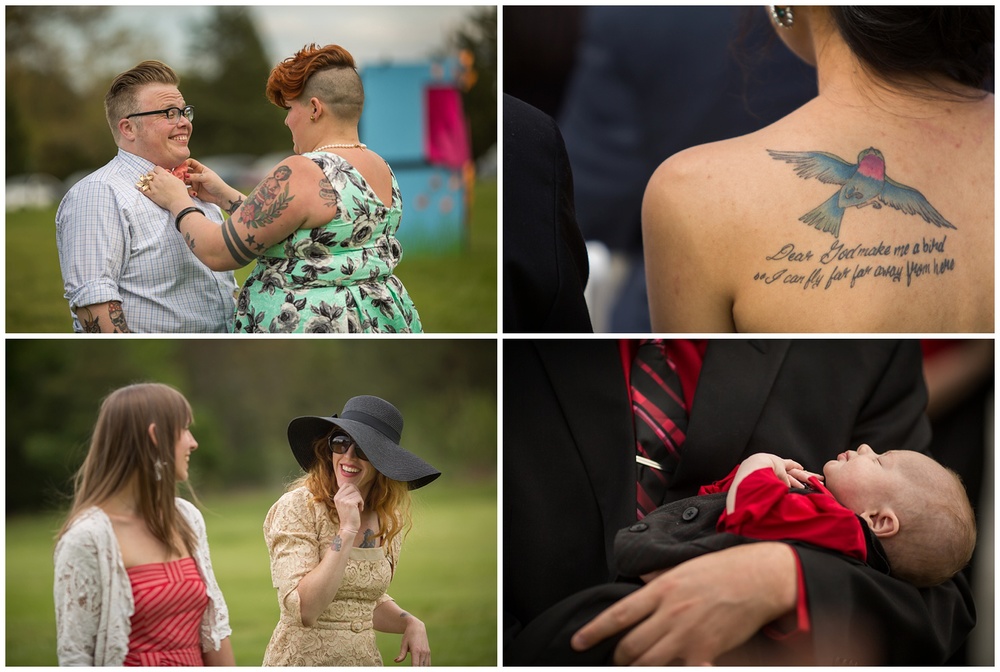 8. Now that you are seasoned wedding planners, what advice do you have for other couples planning a wedding? 🙂
Be playful! Many traditional wedding elements conflict with our radical feminist sensibilities. We kept the traditions we liked, and we re-imagined or tossed the traditions we did not like.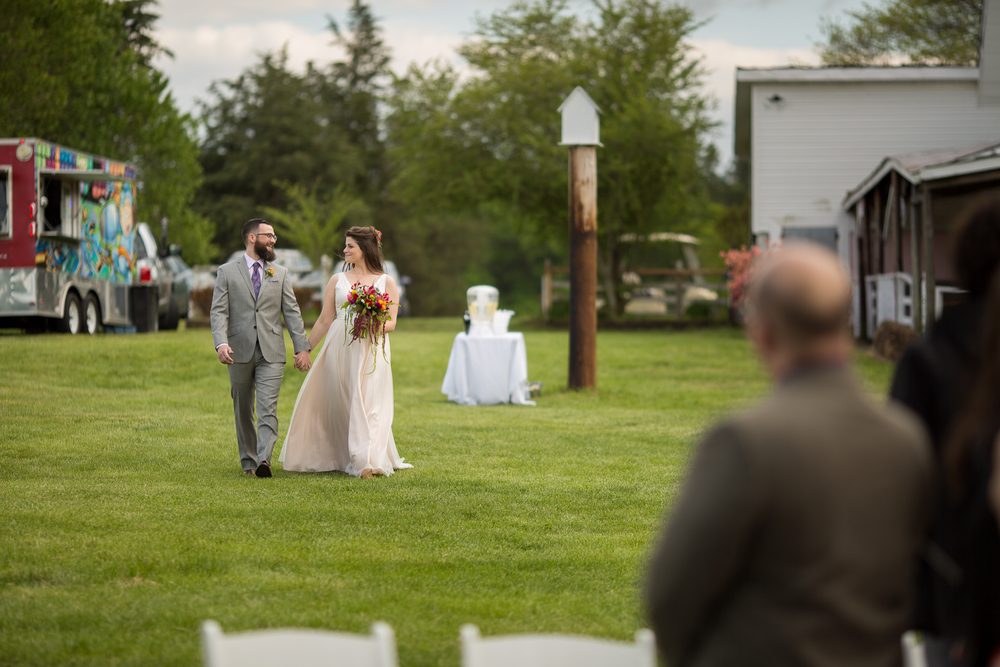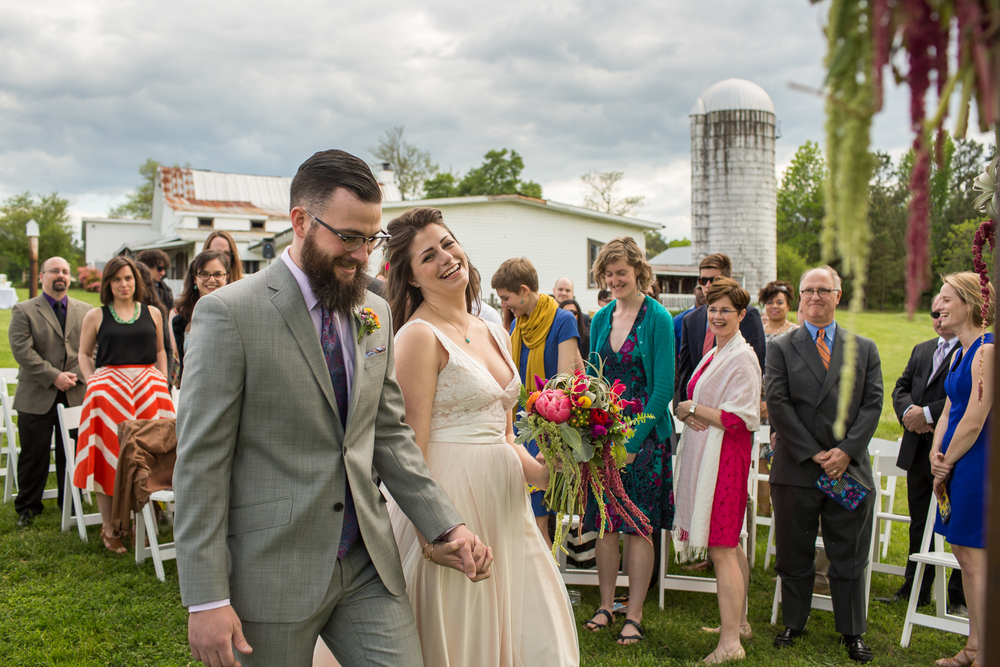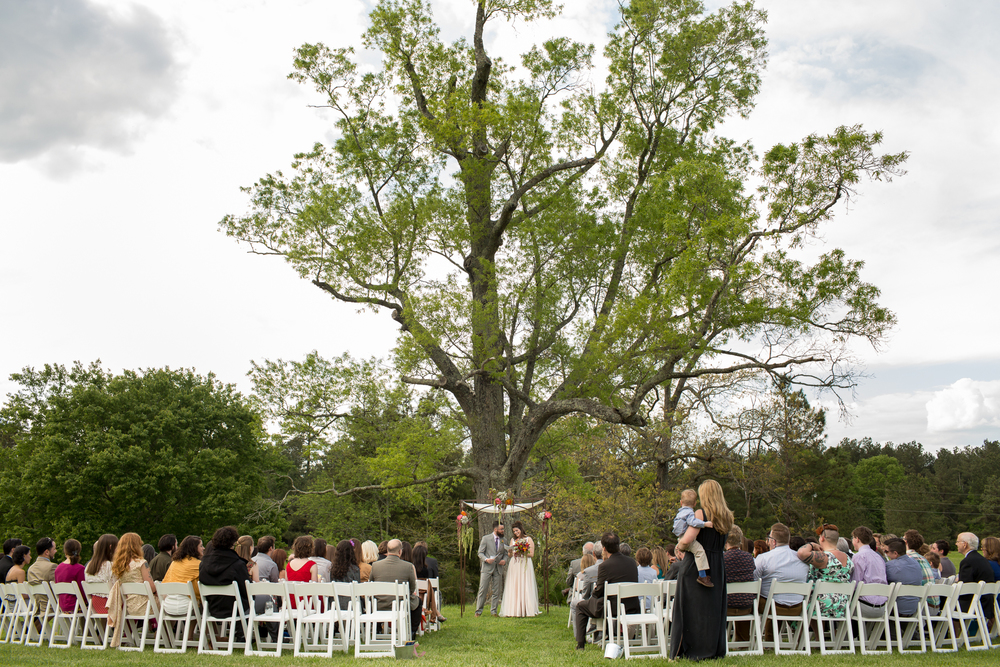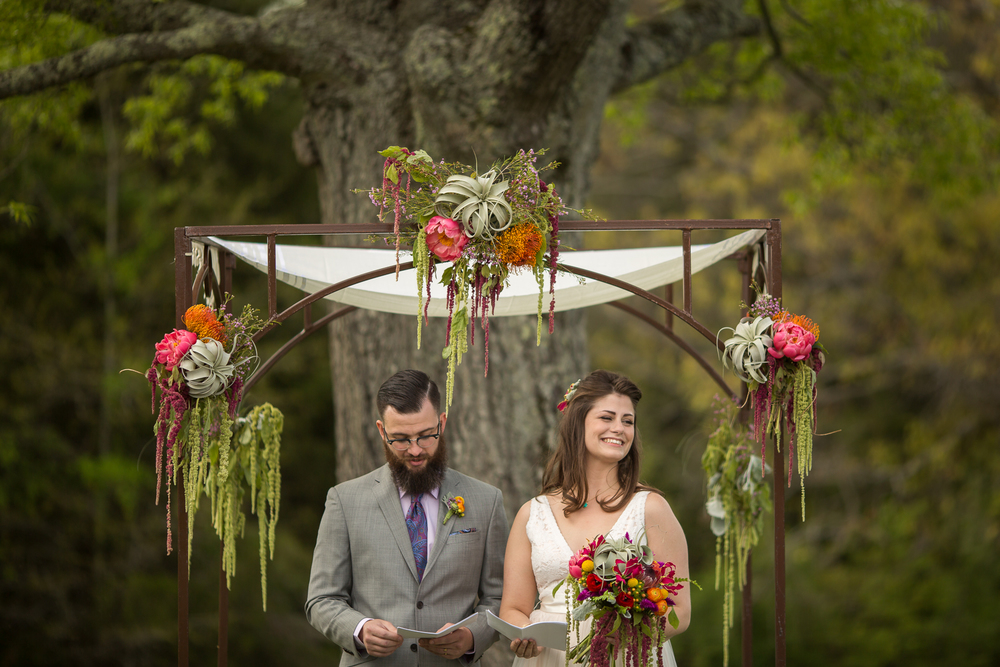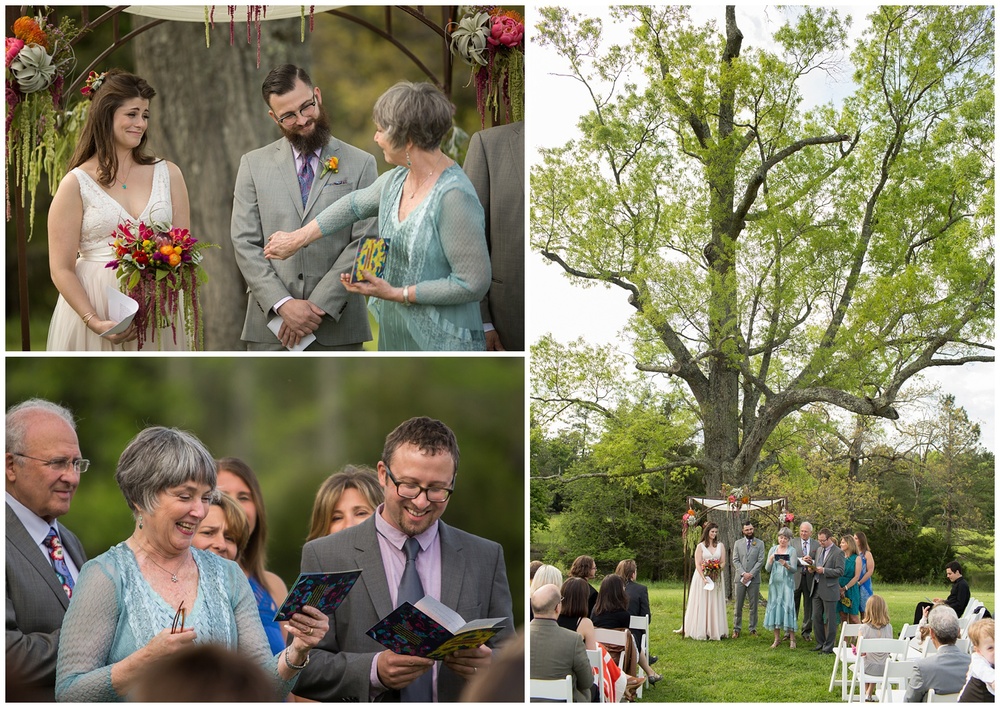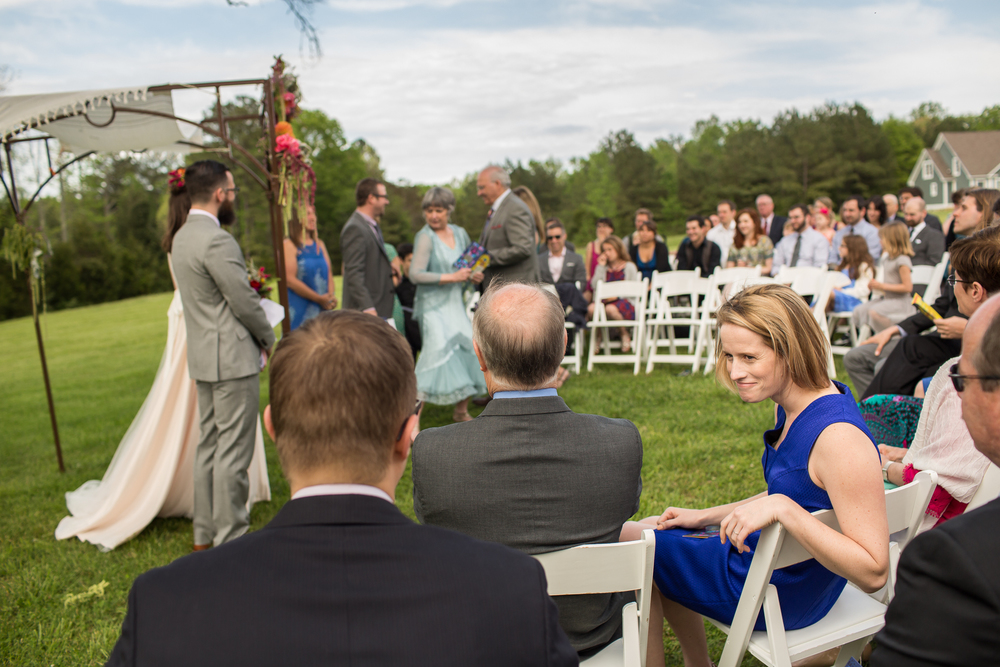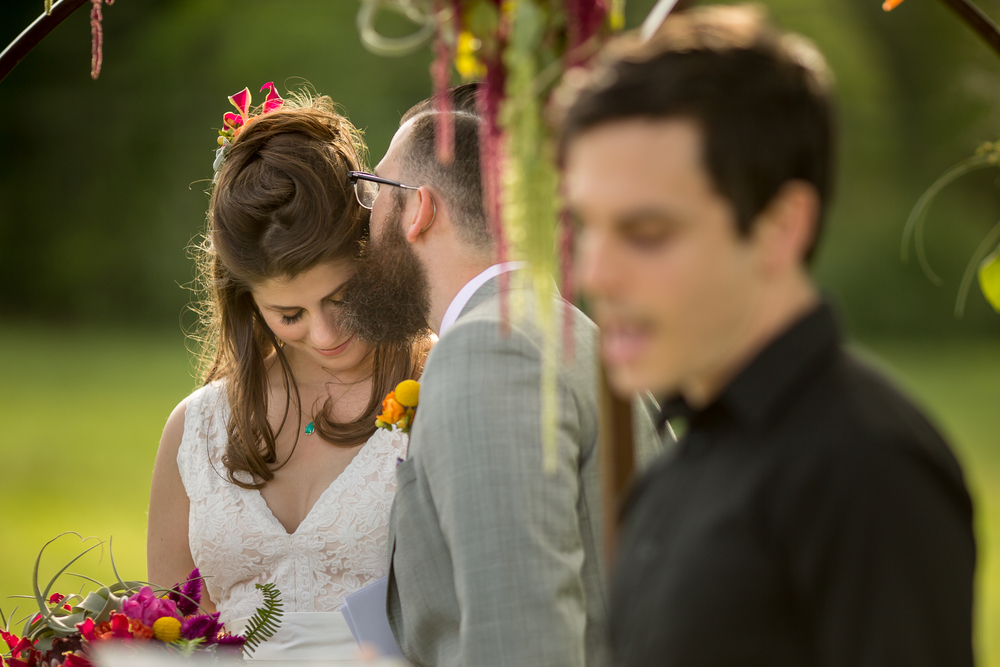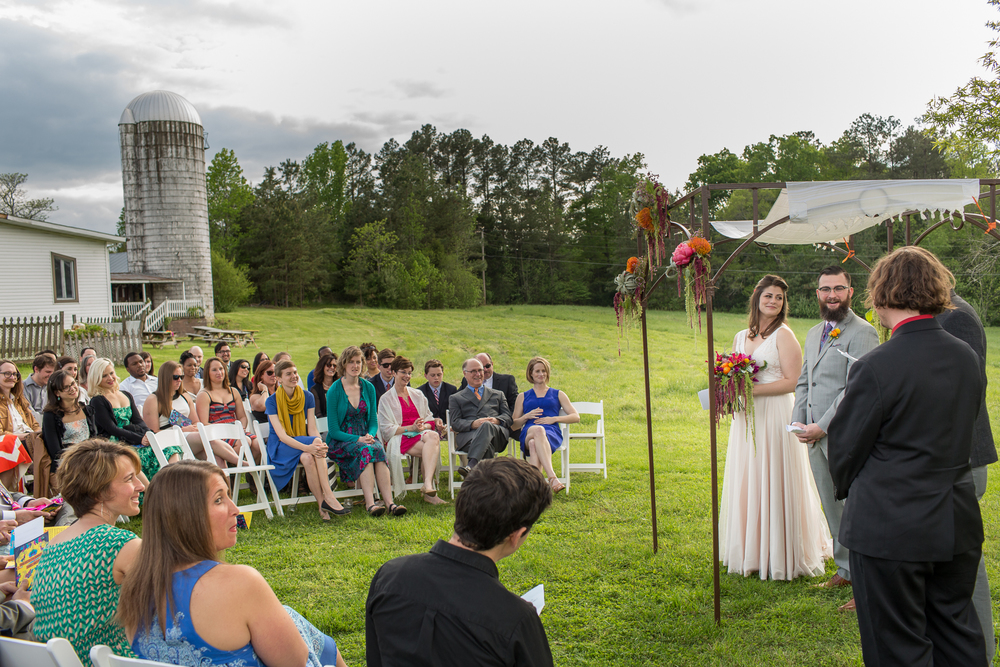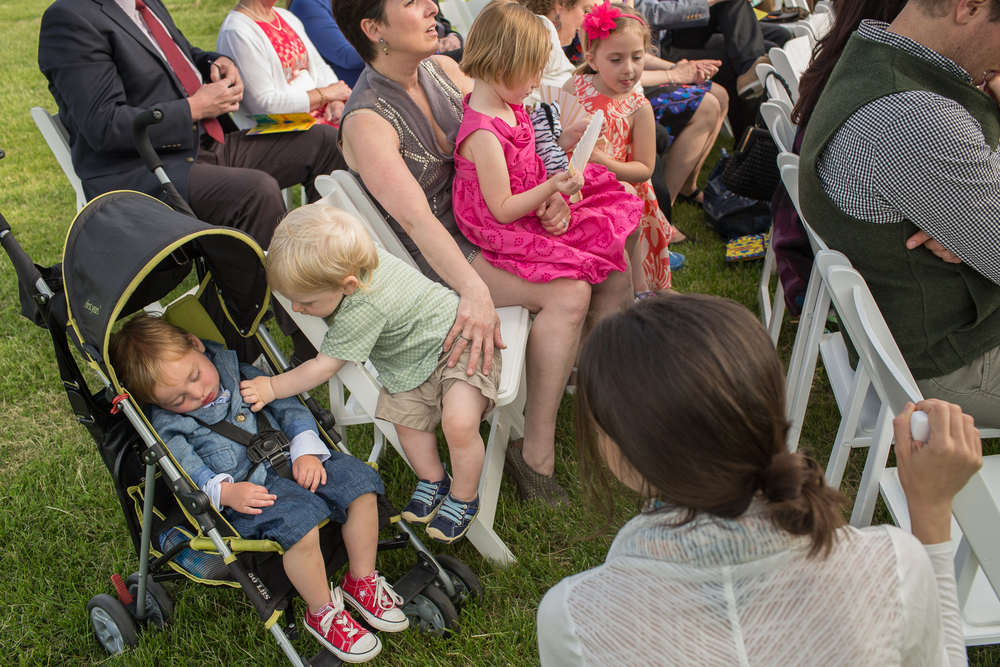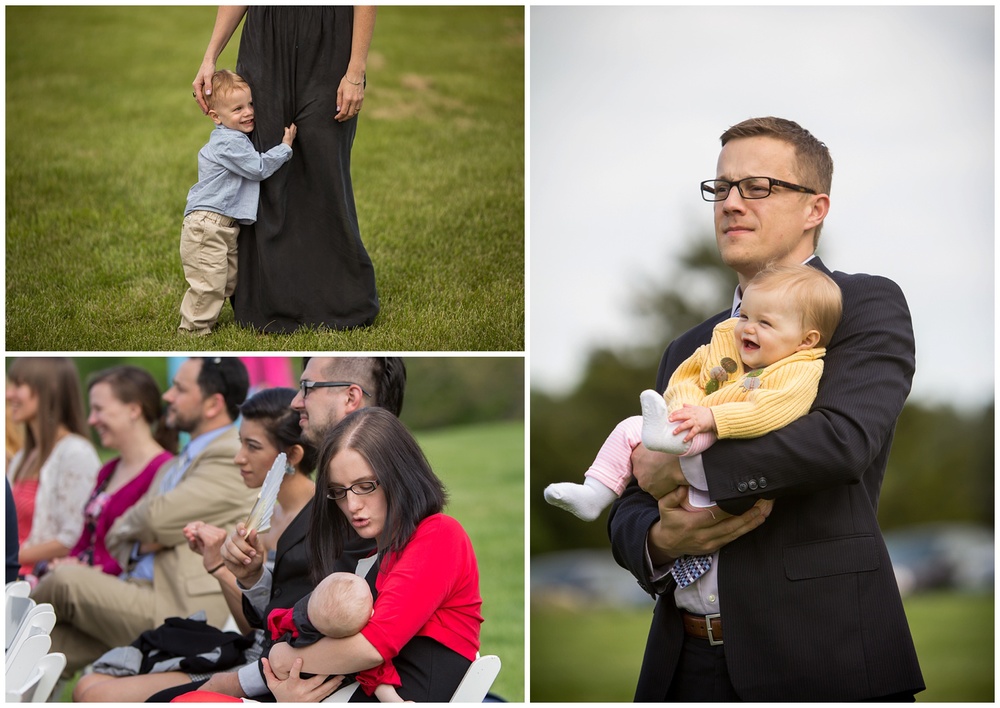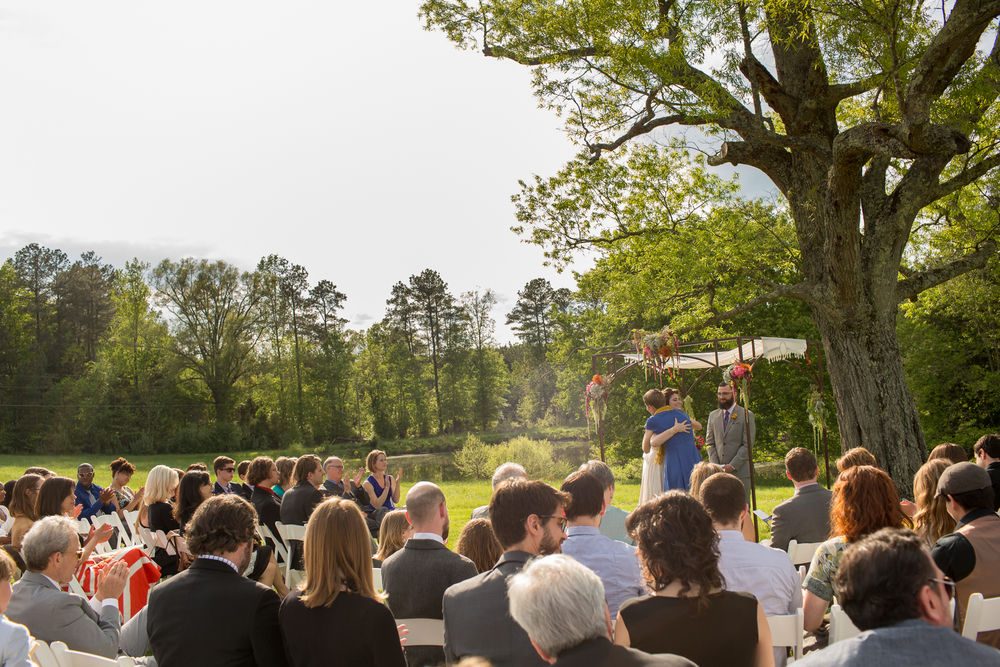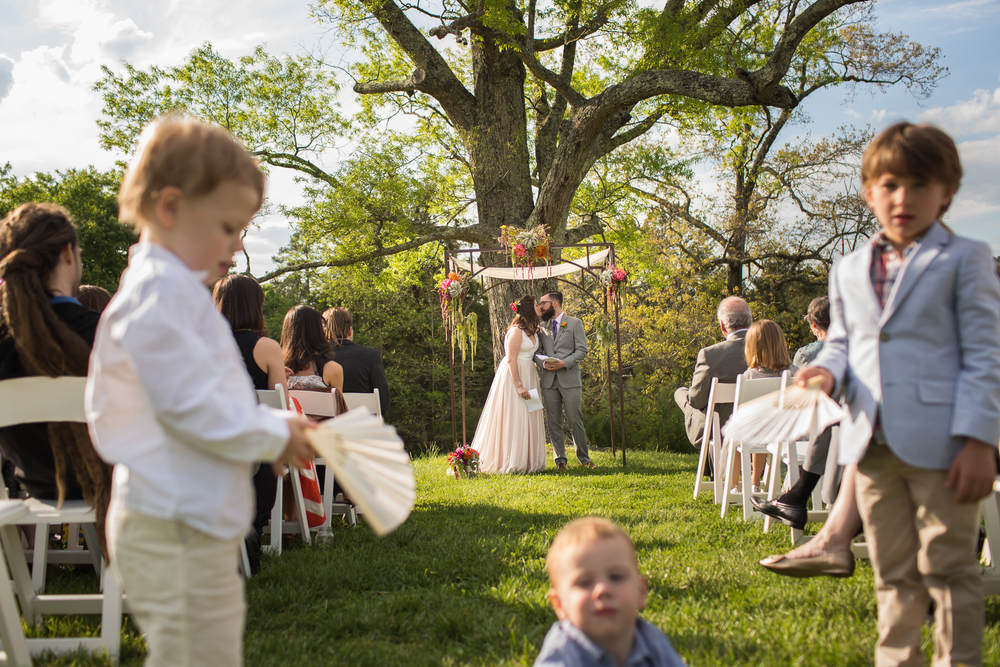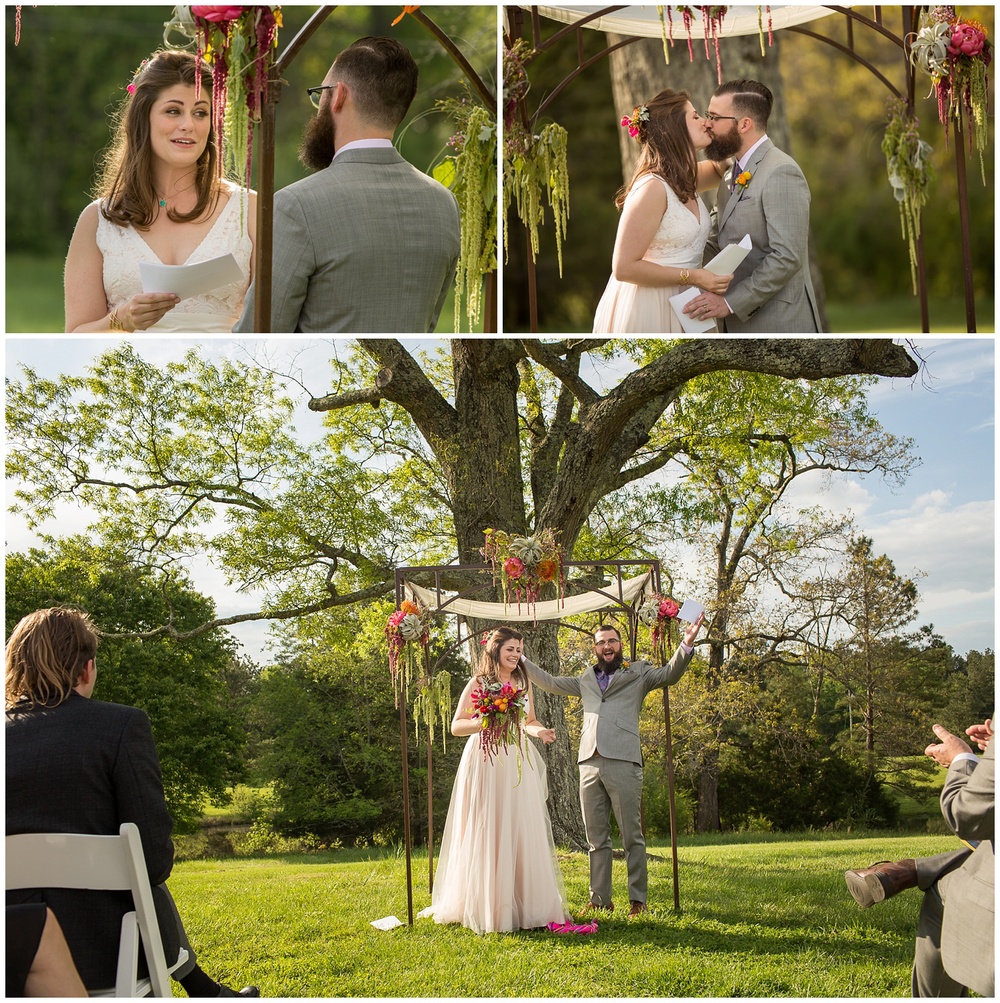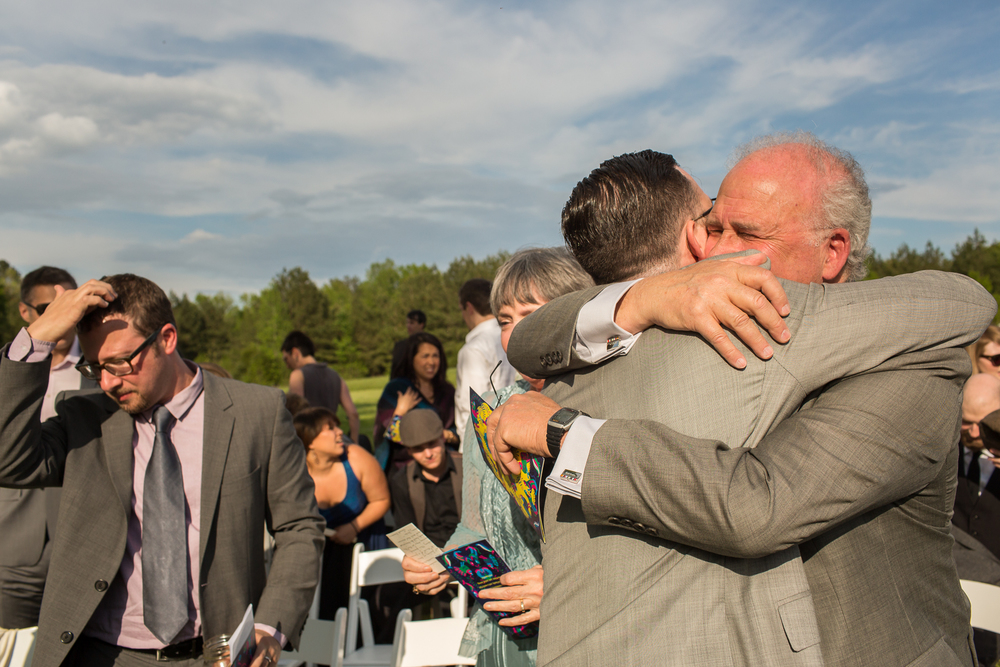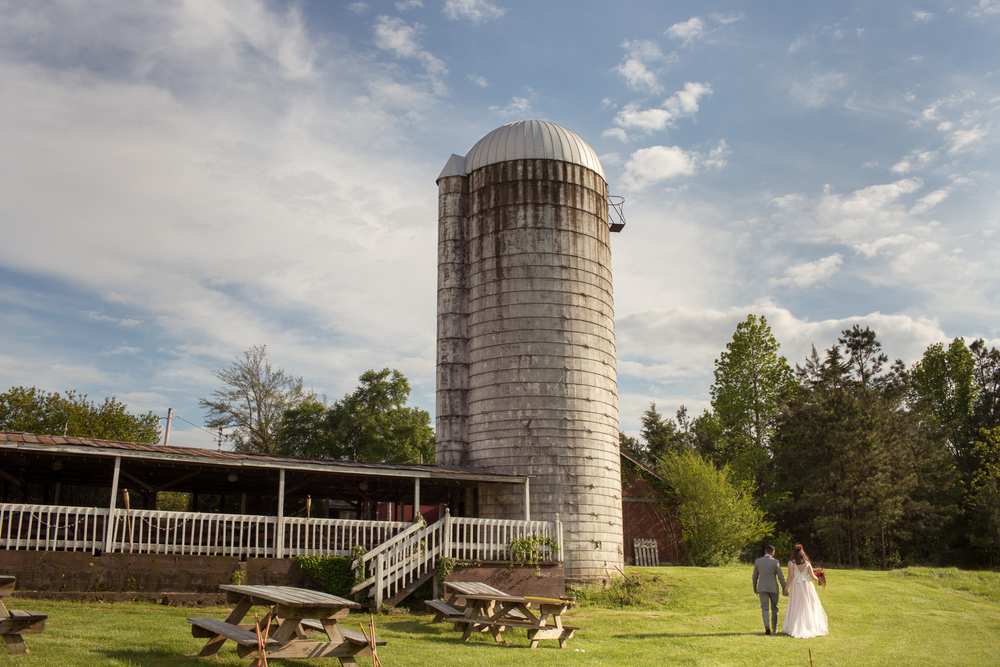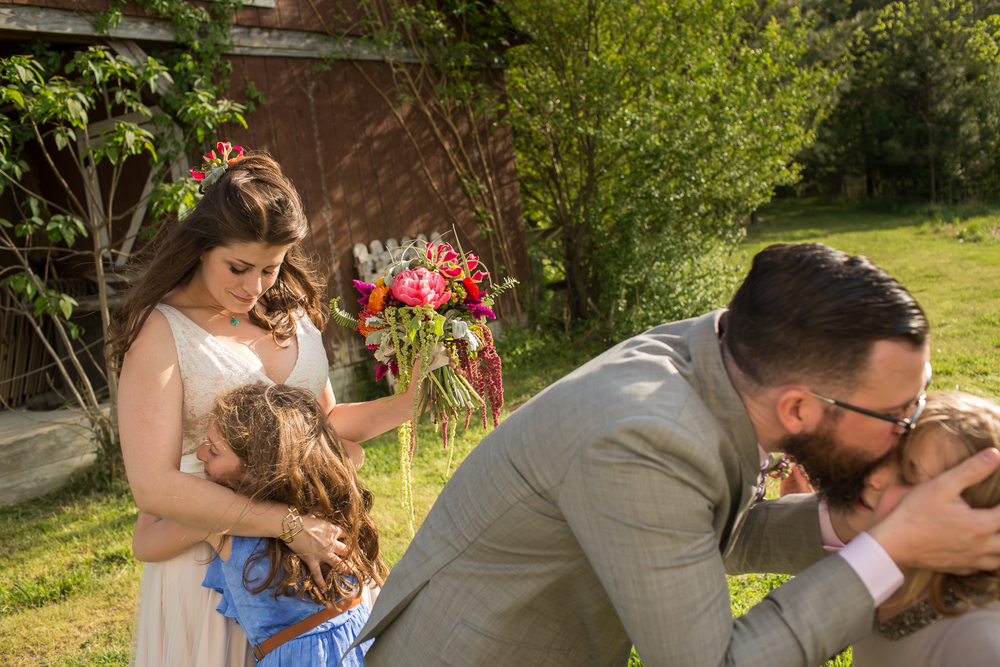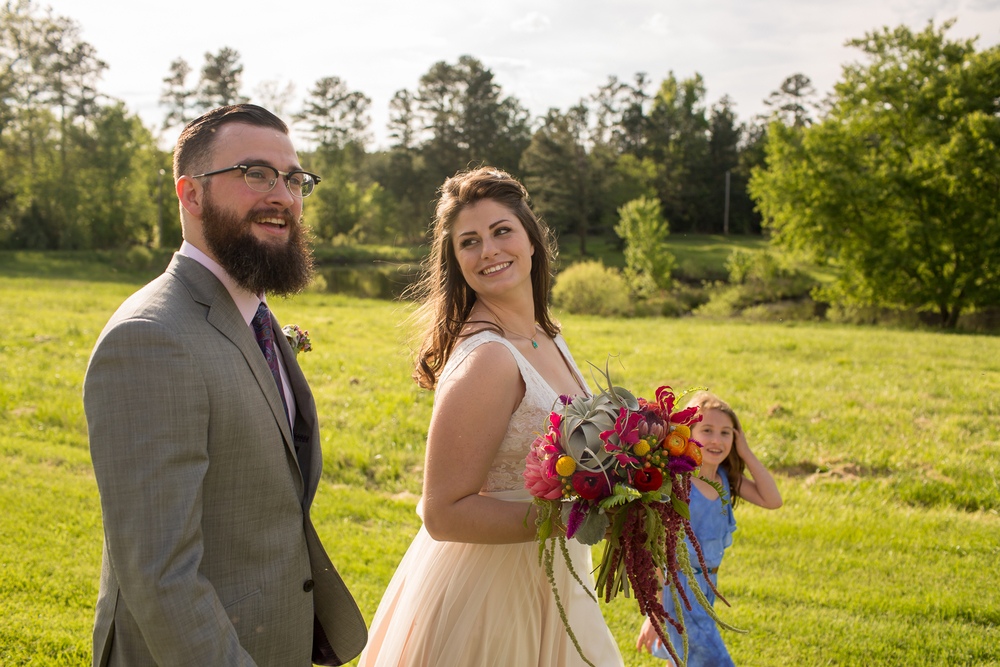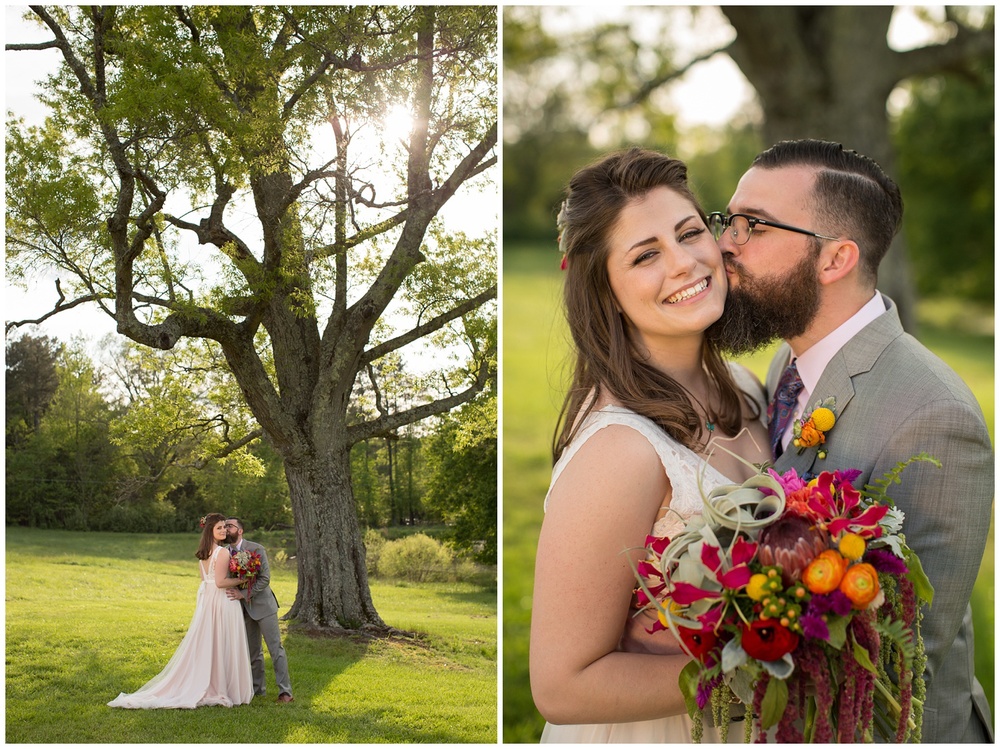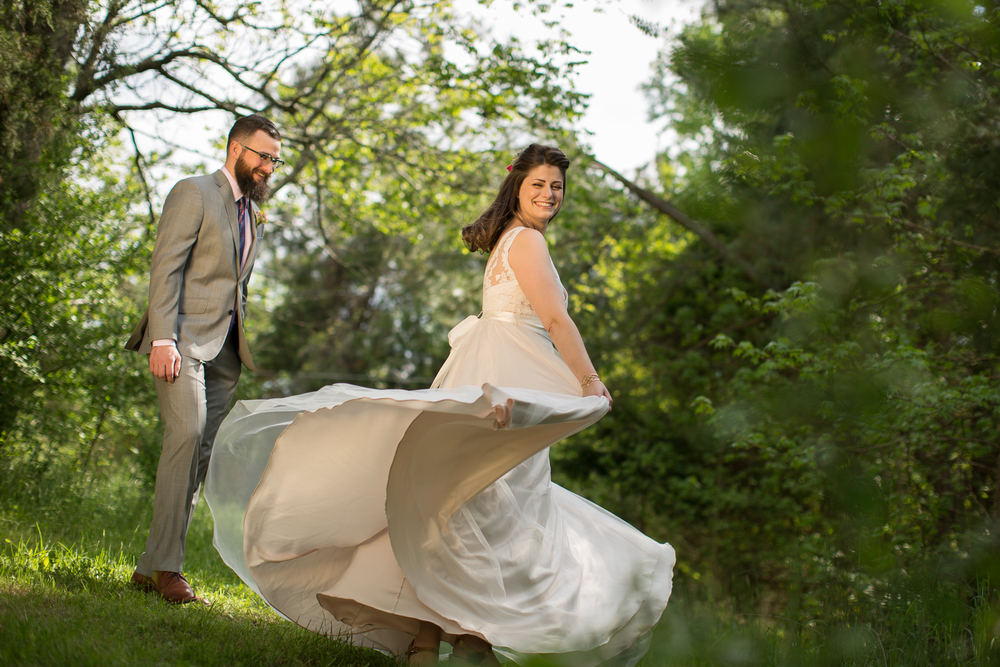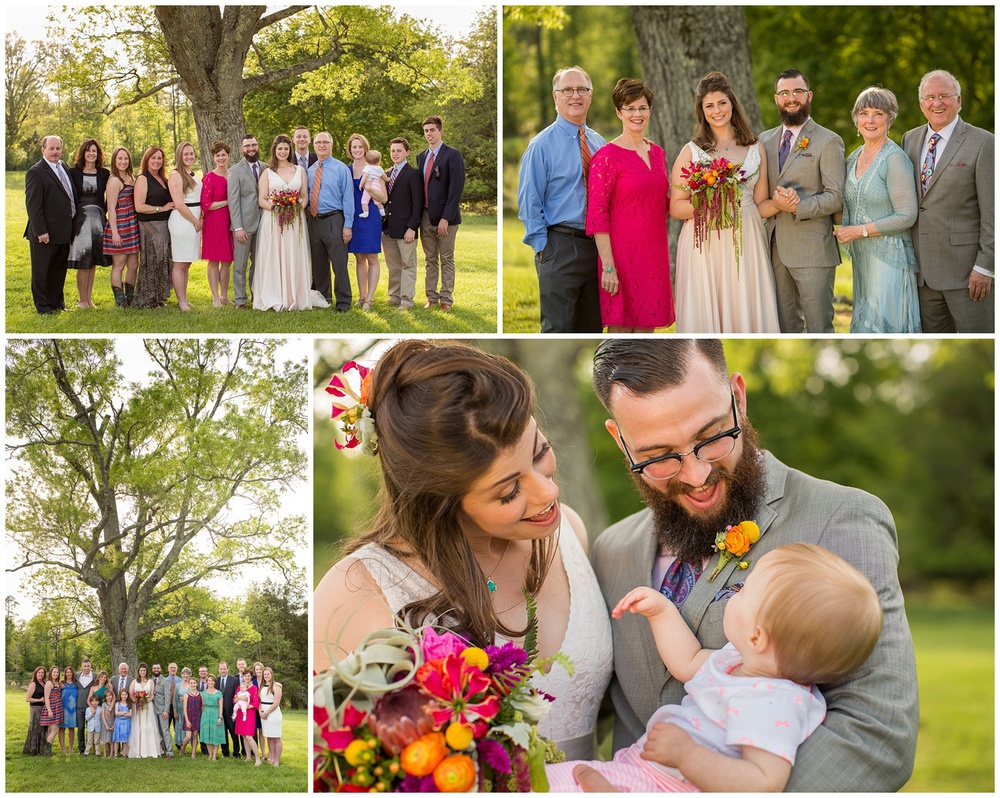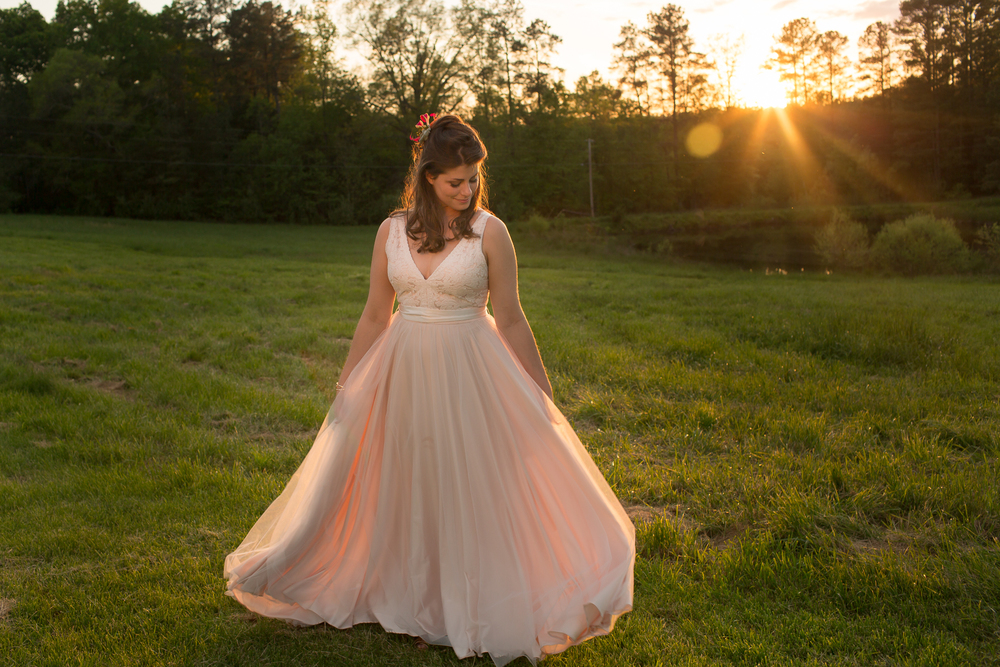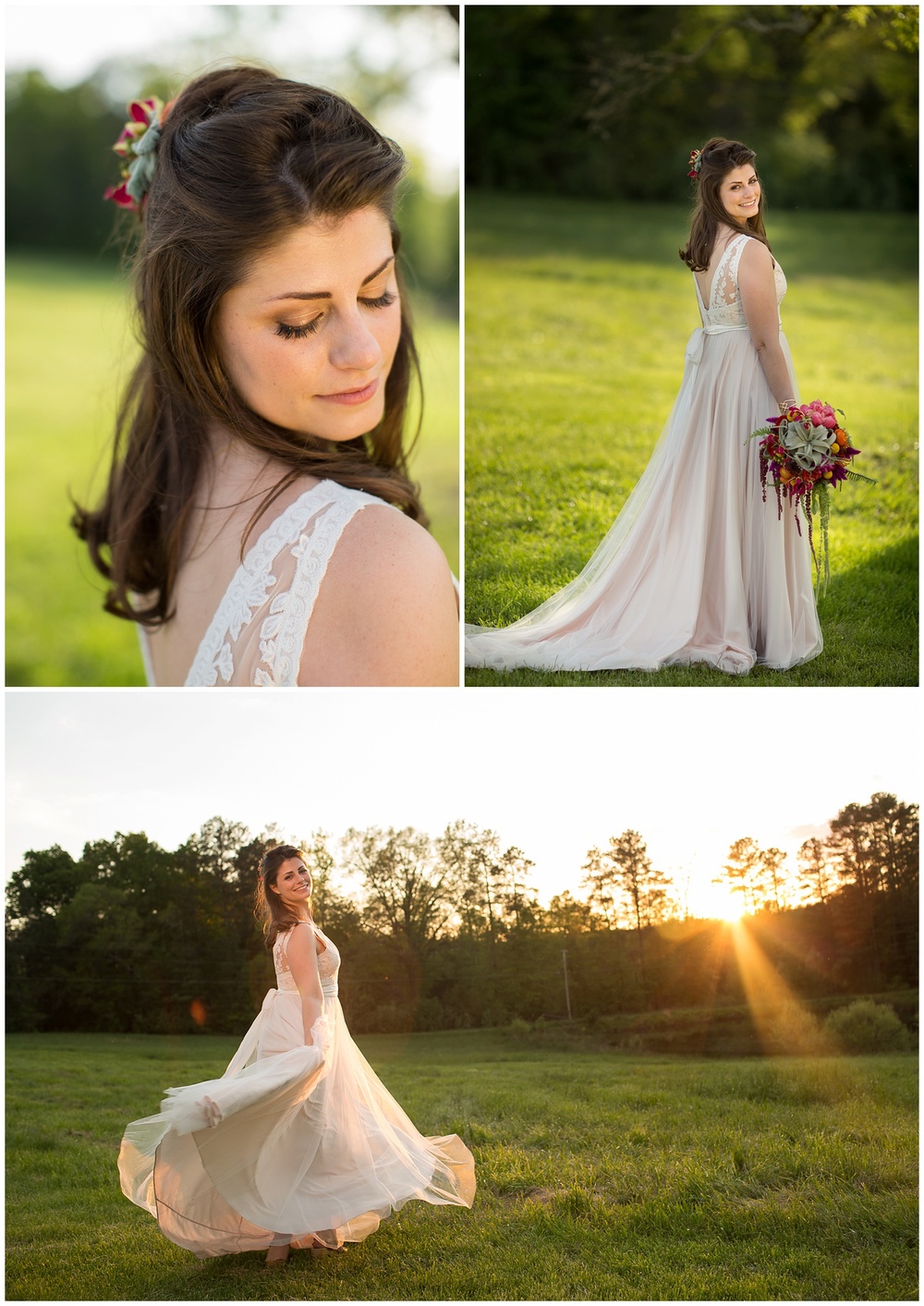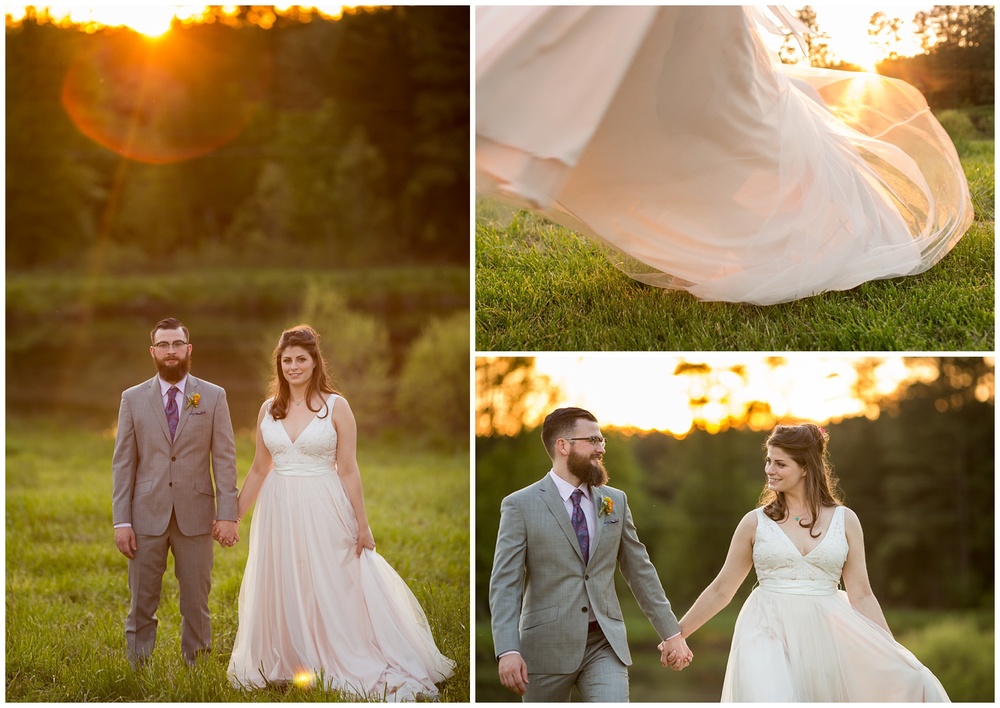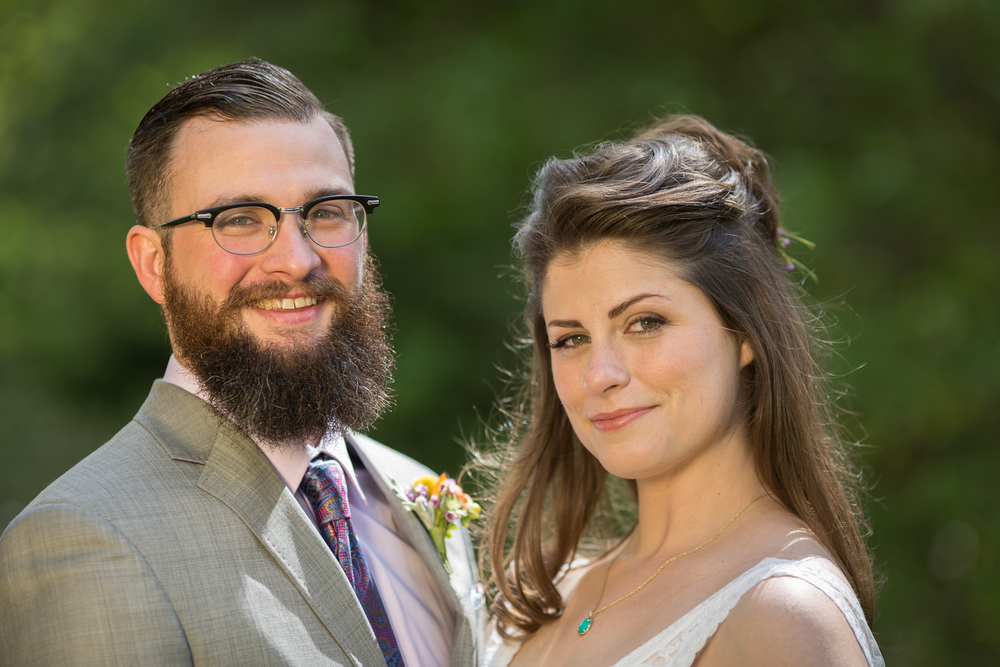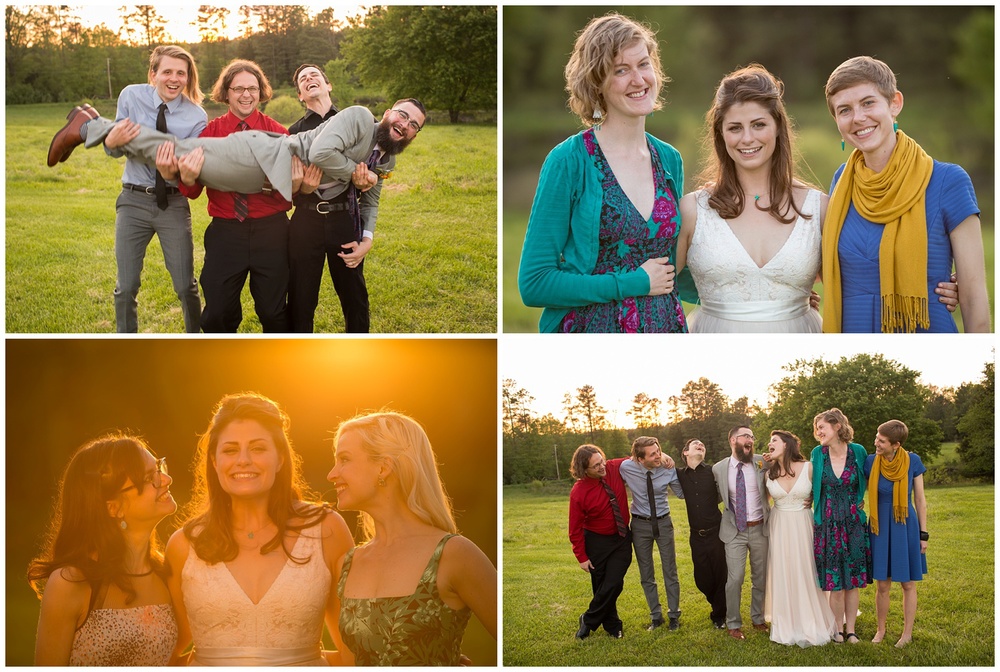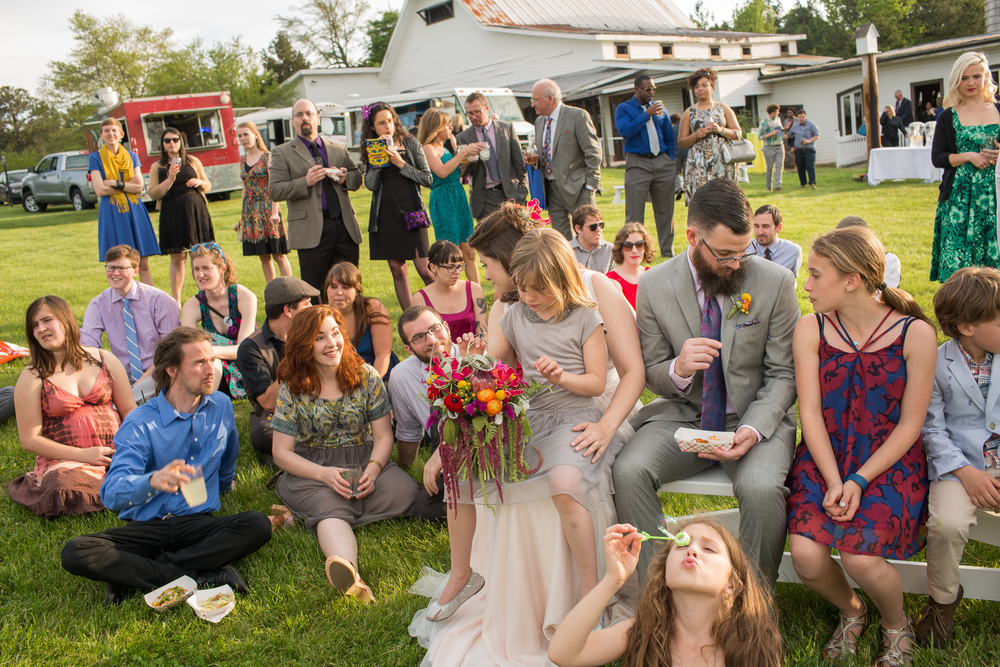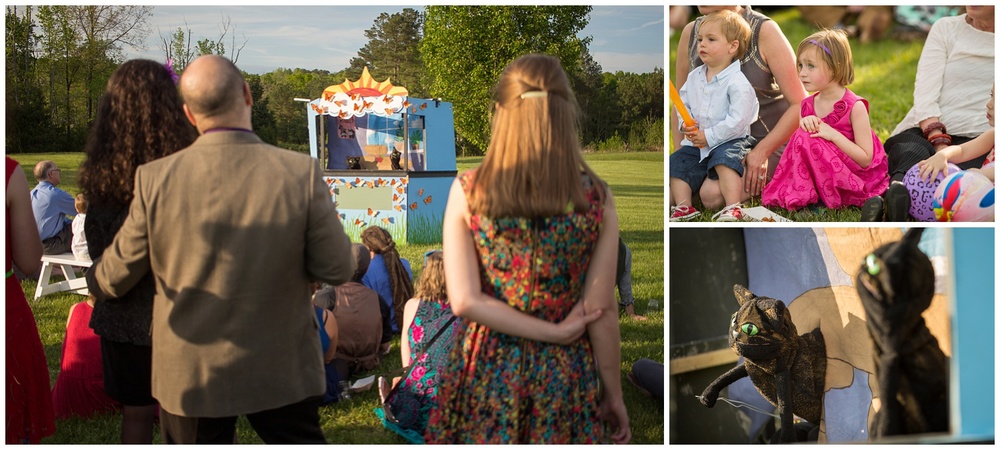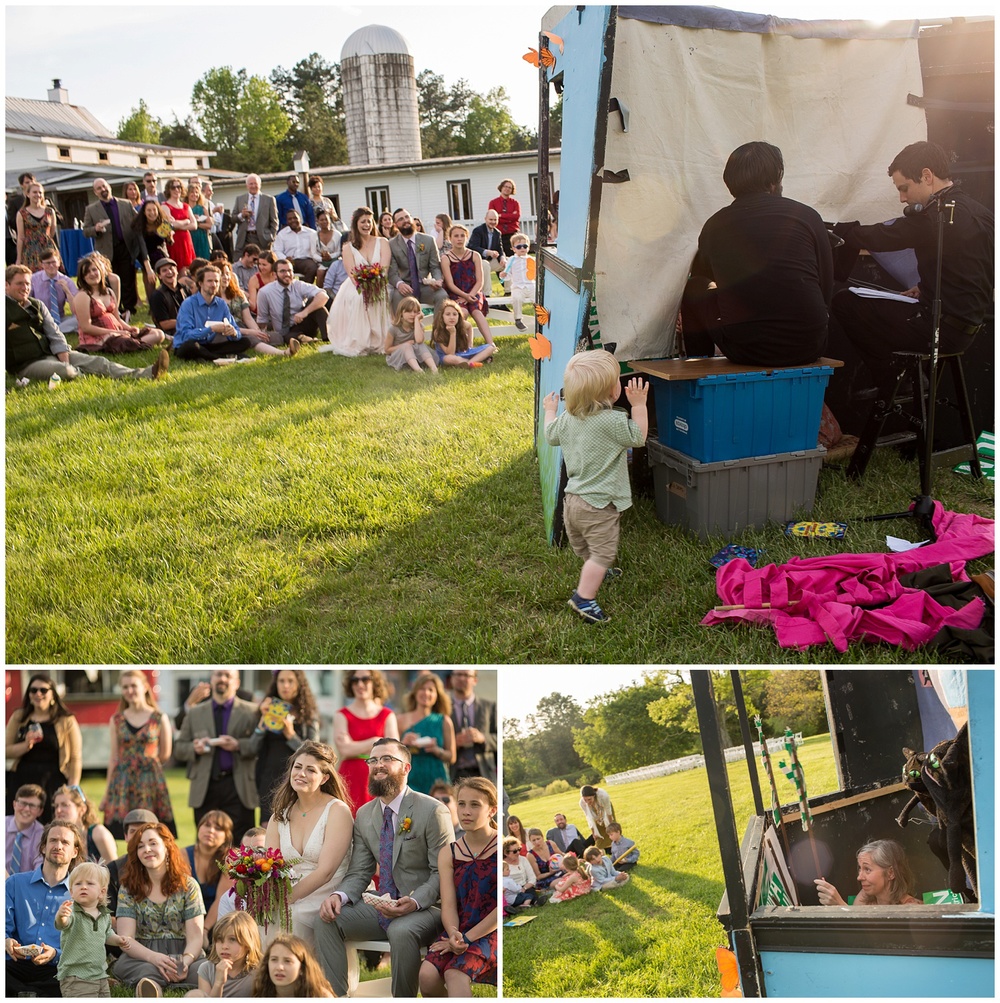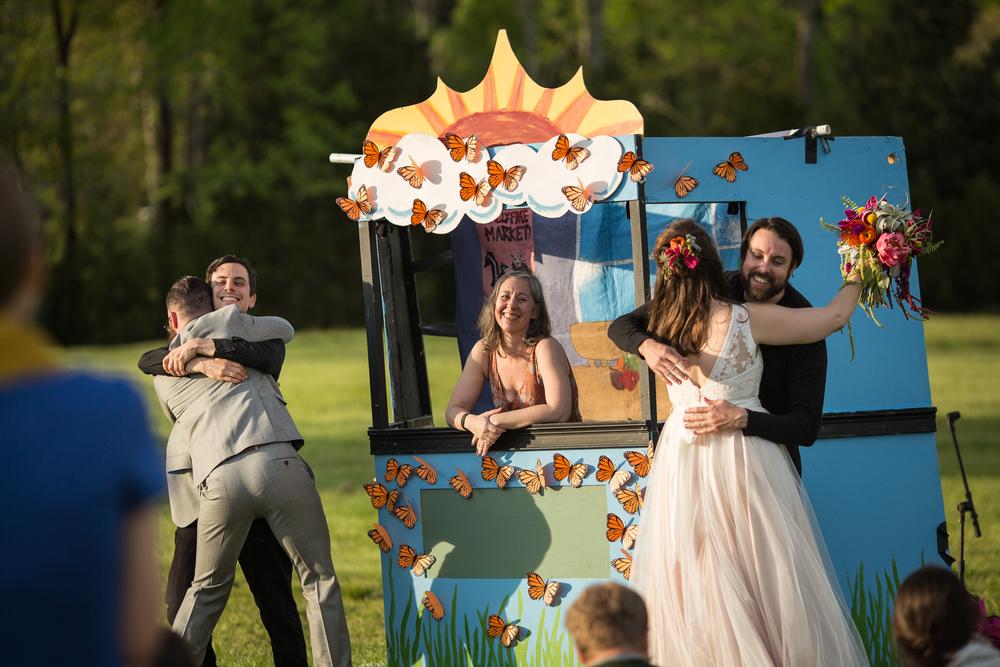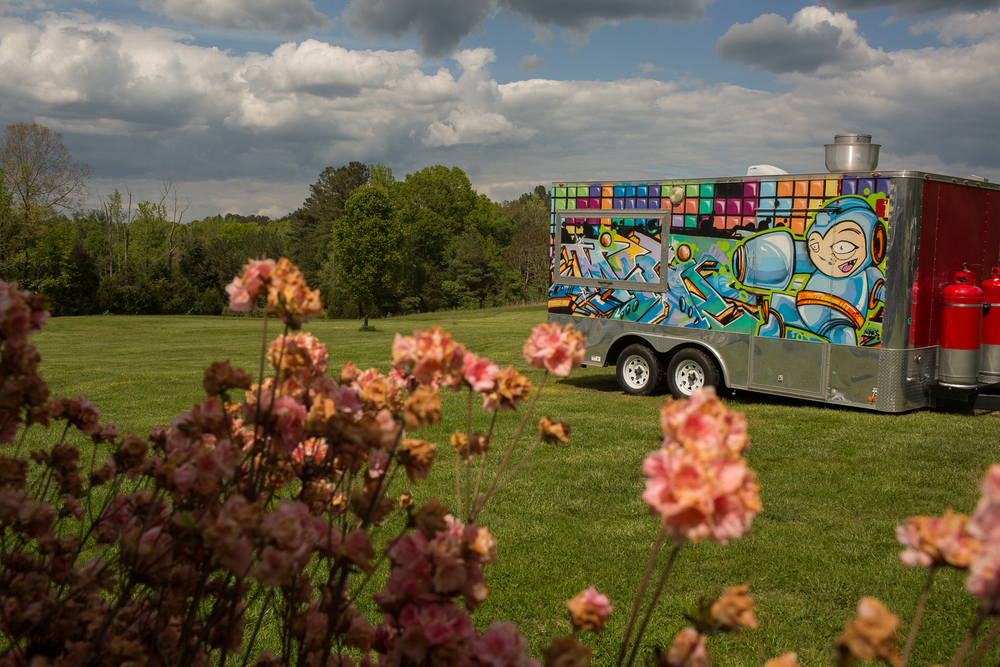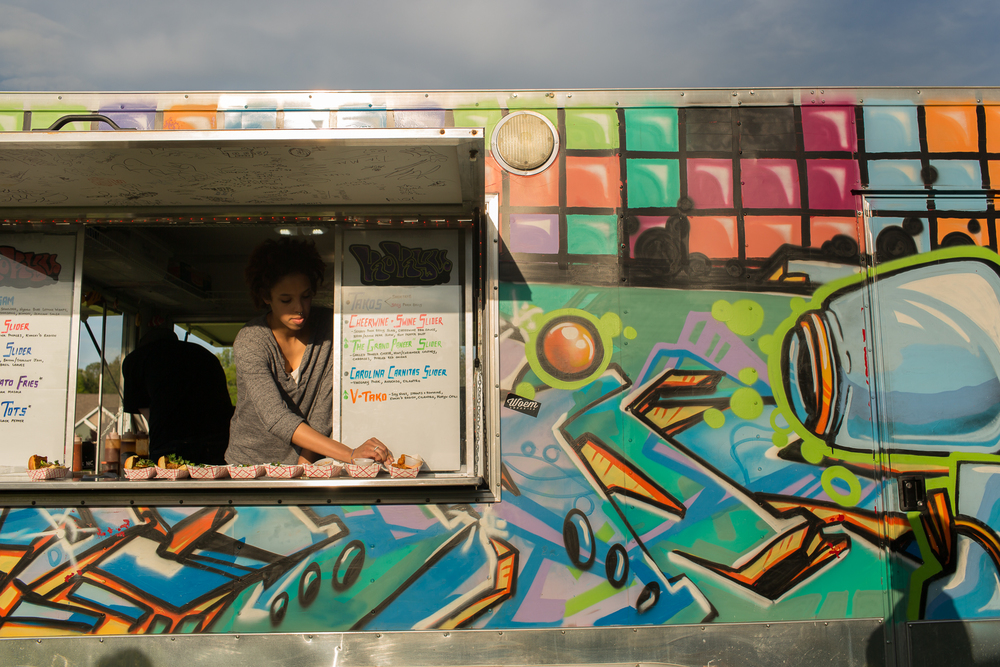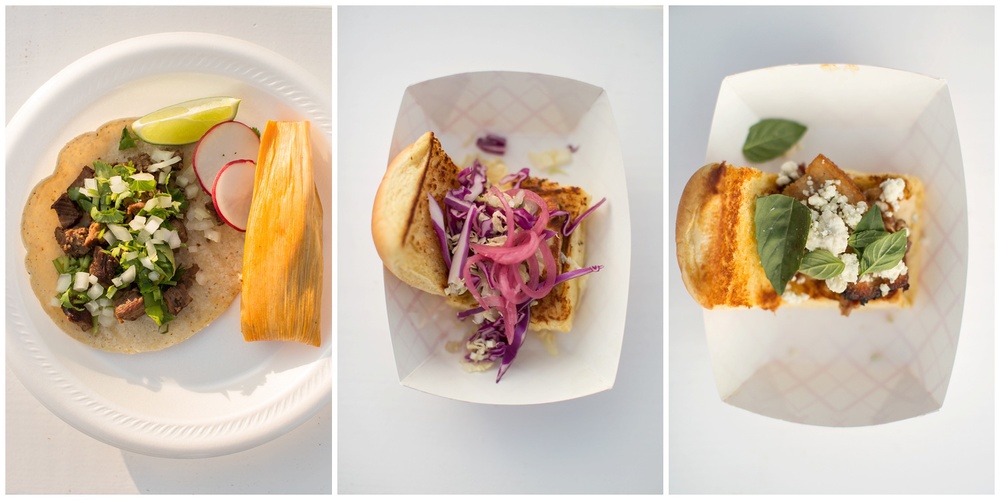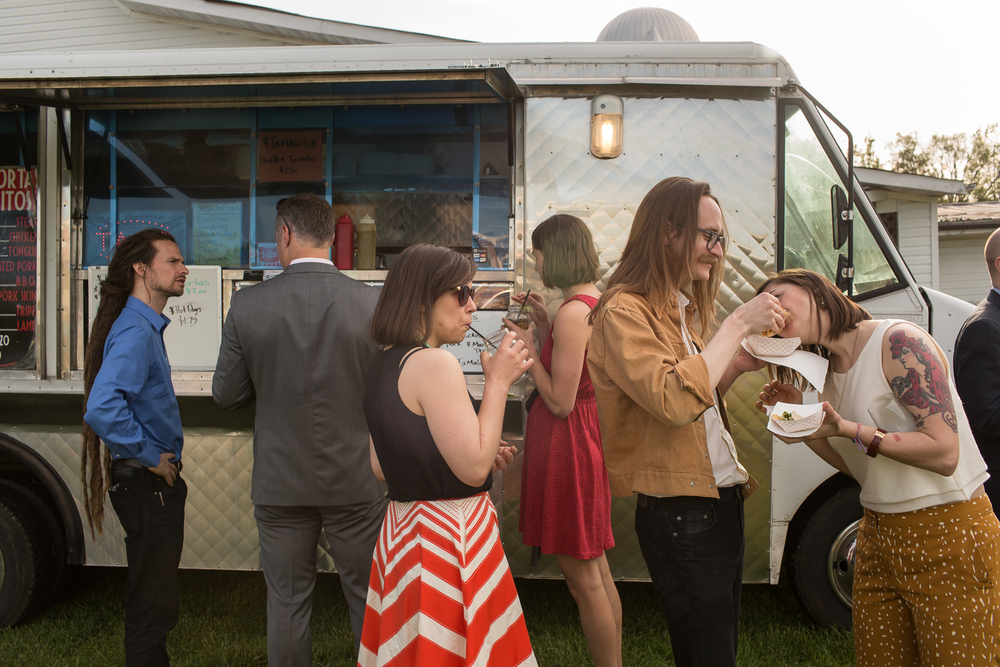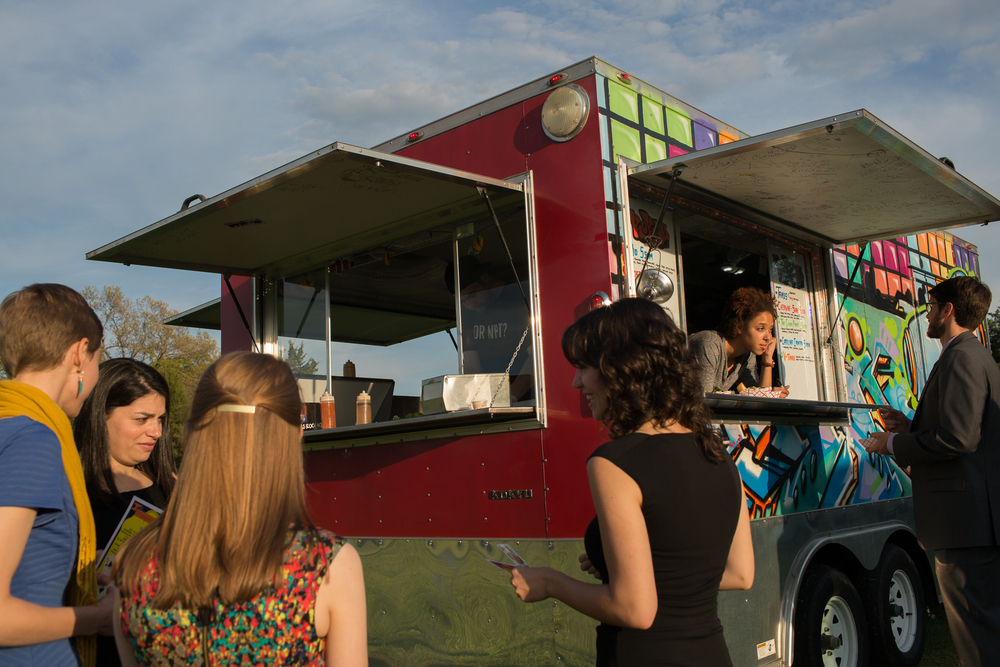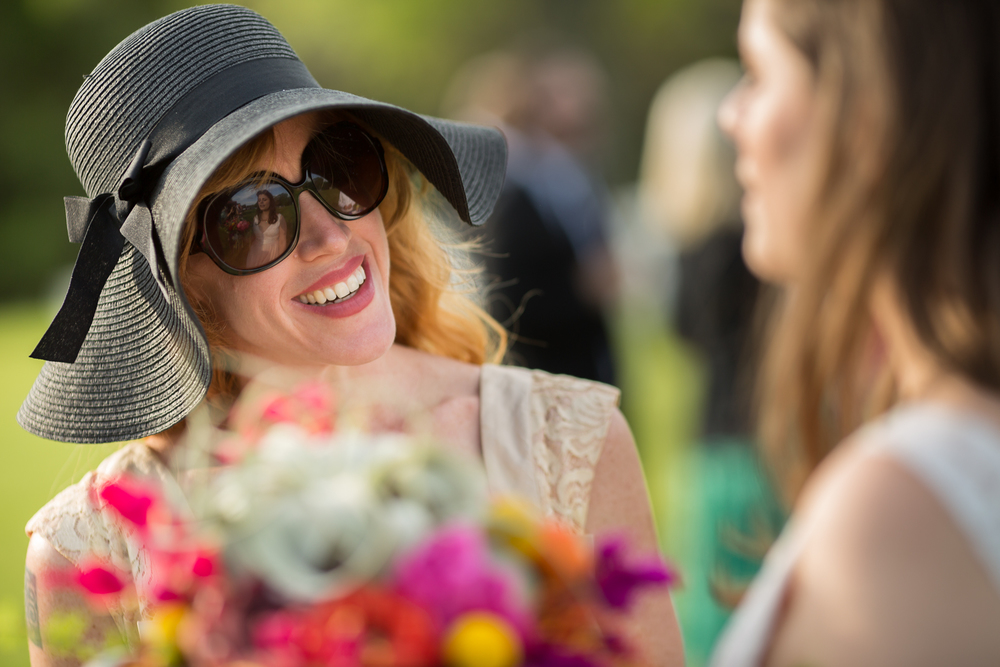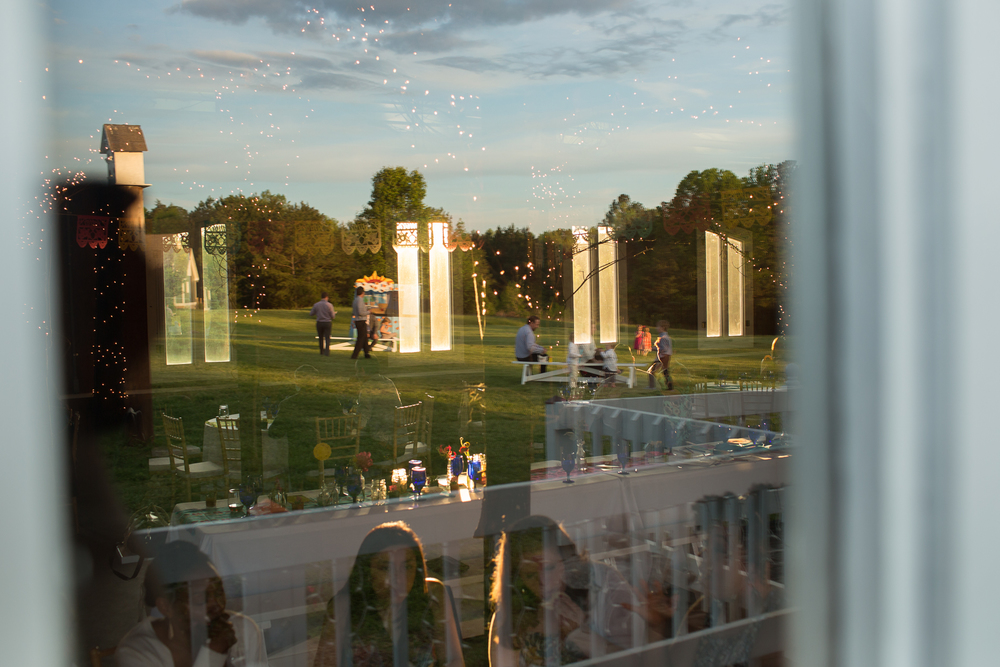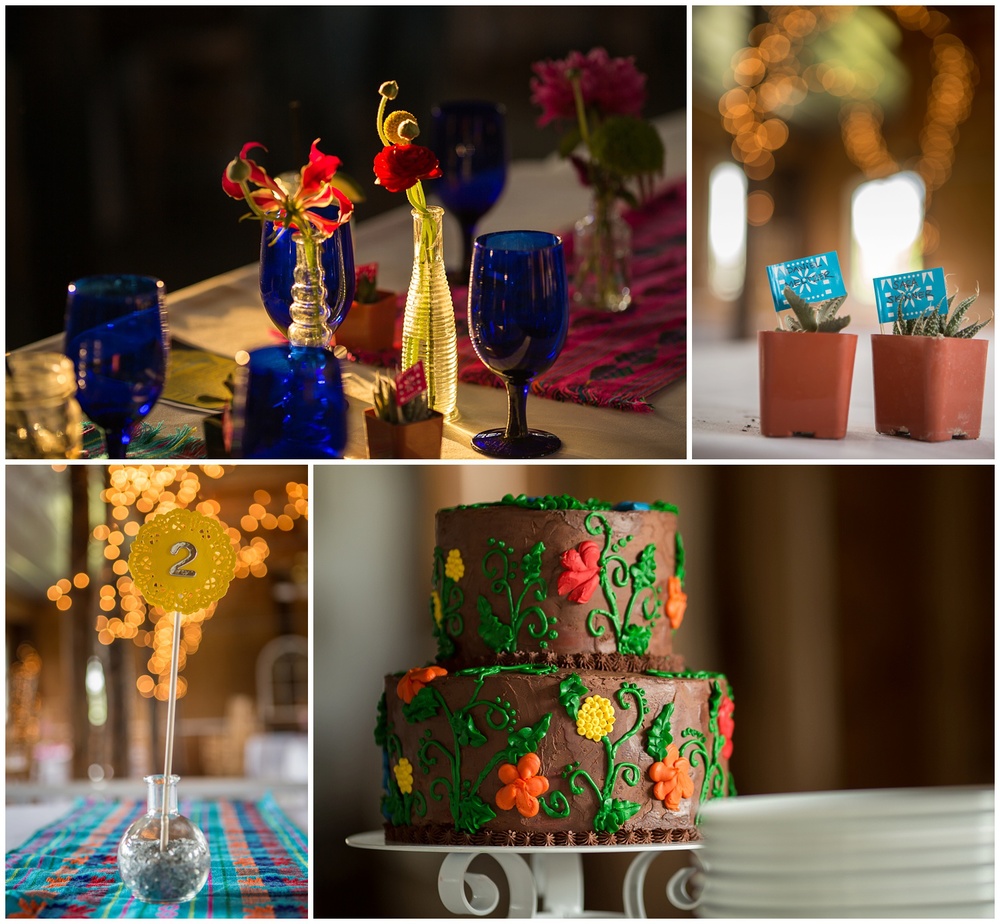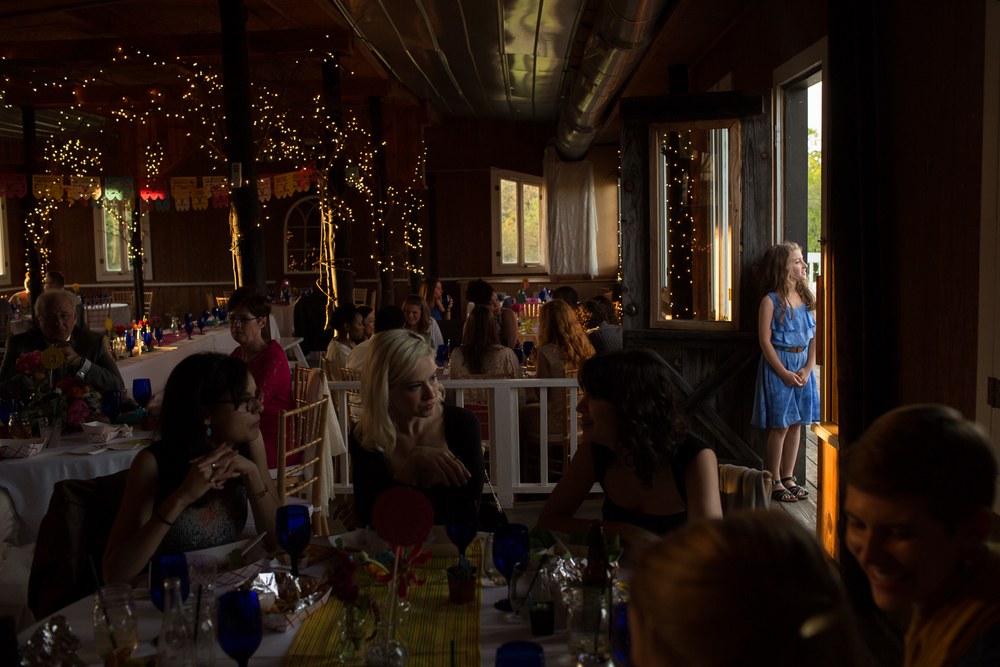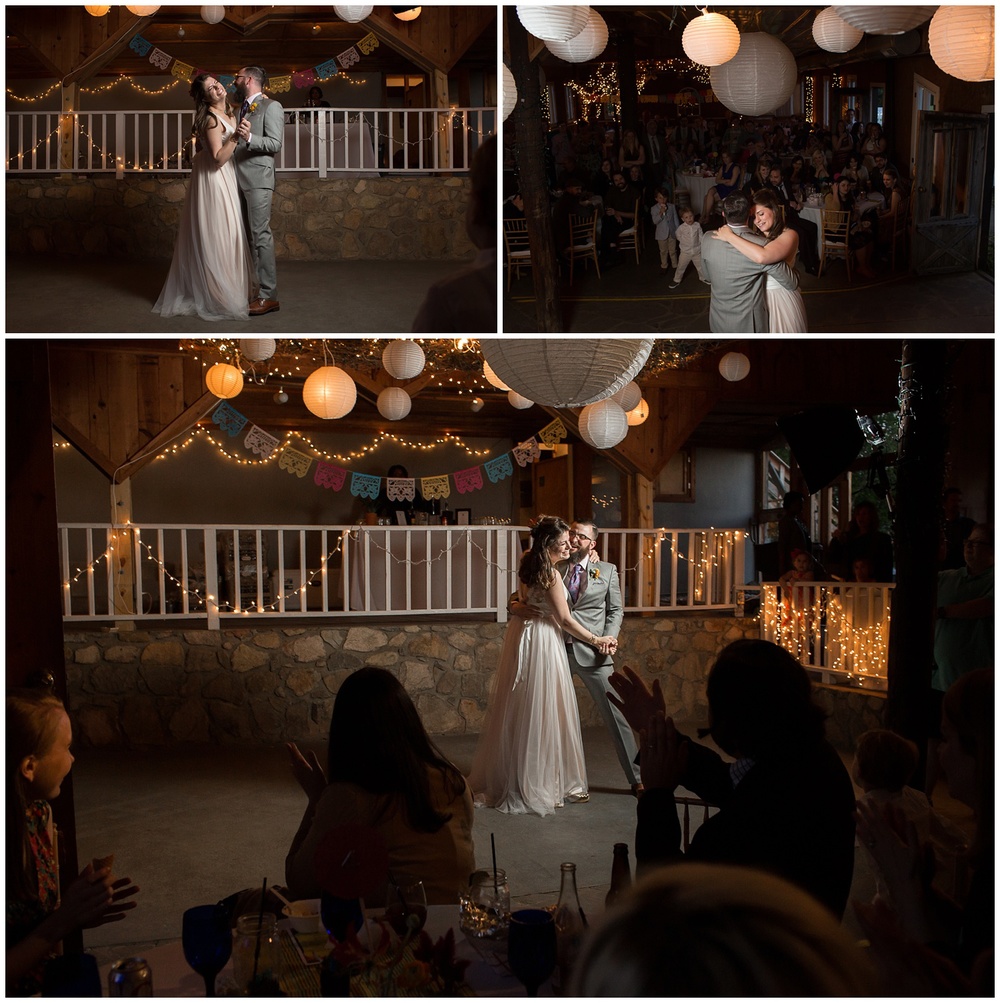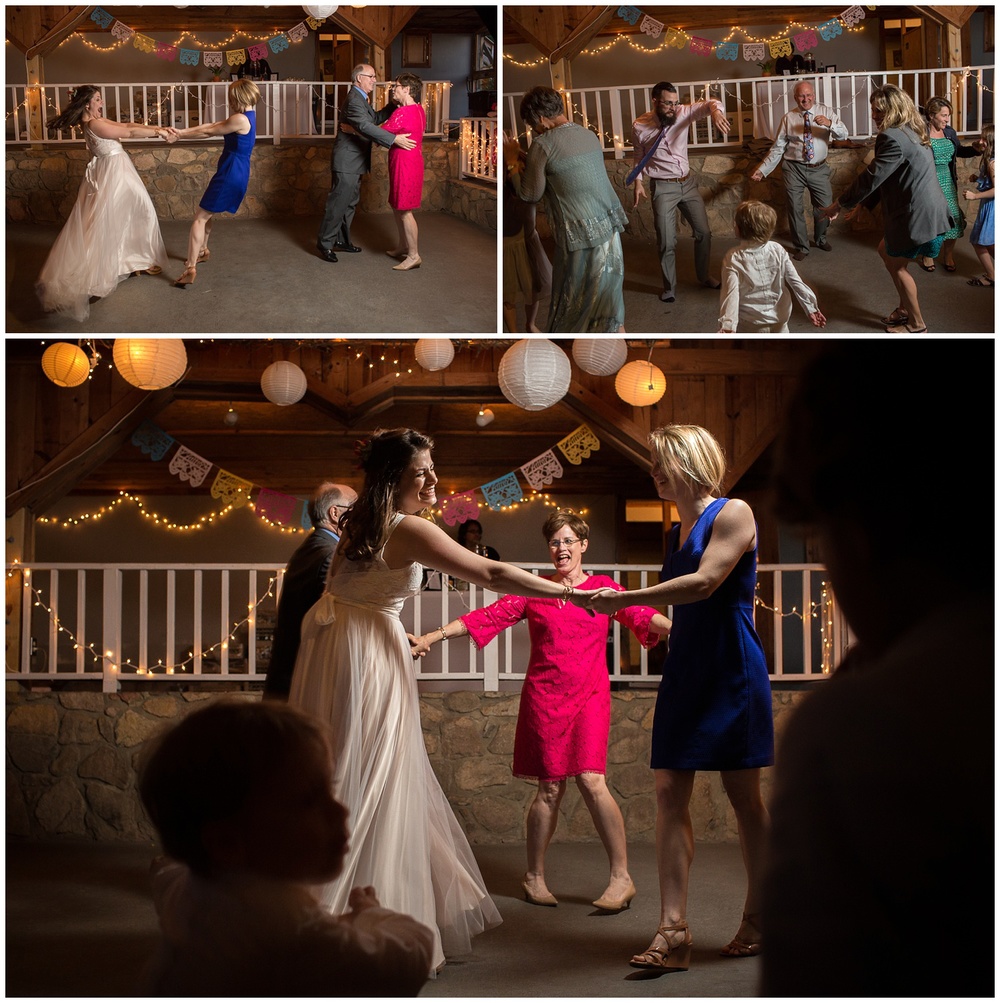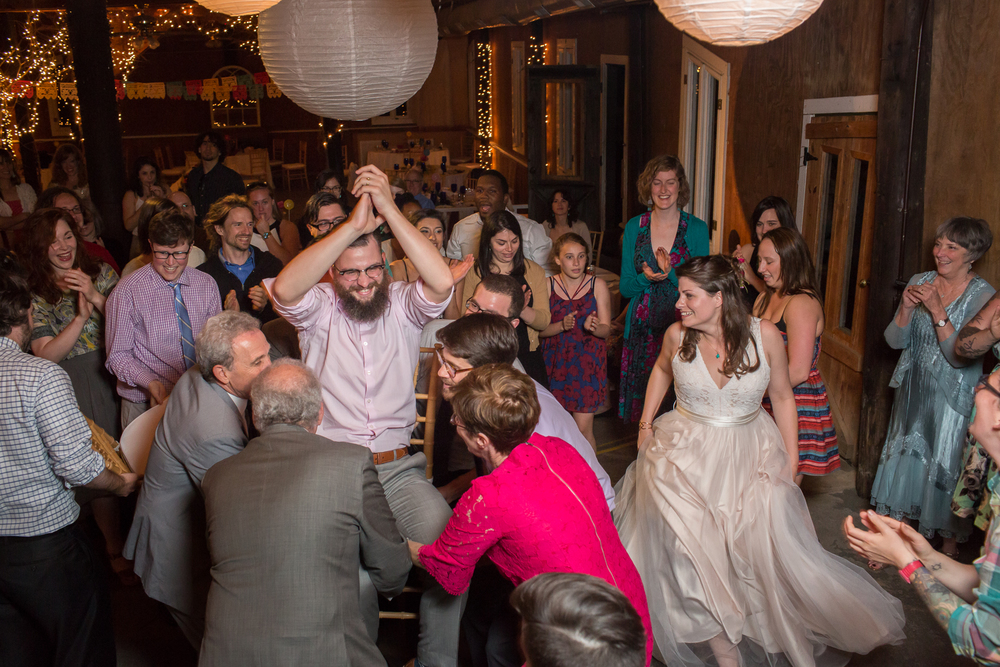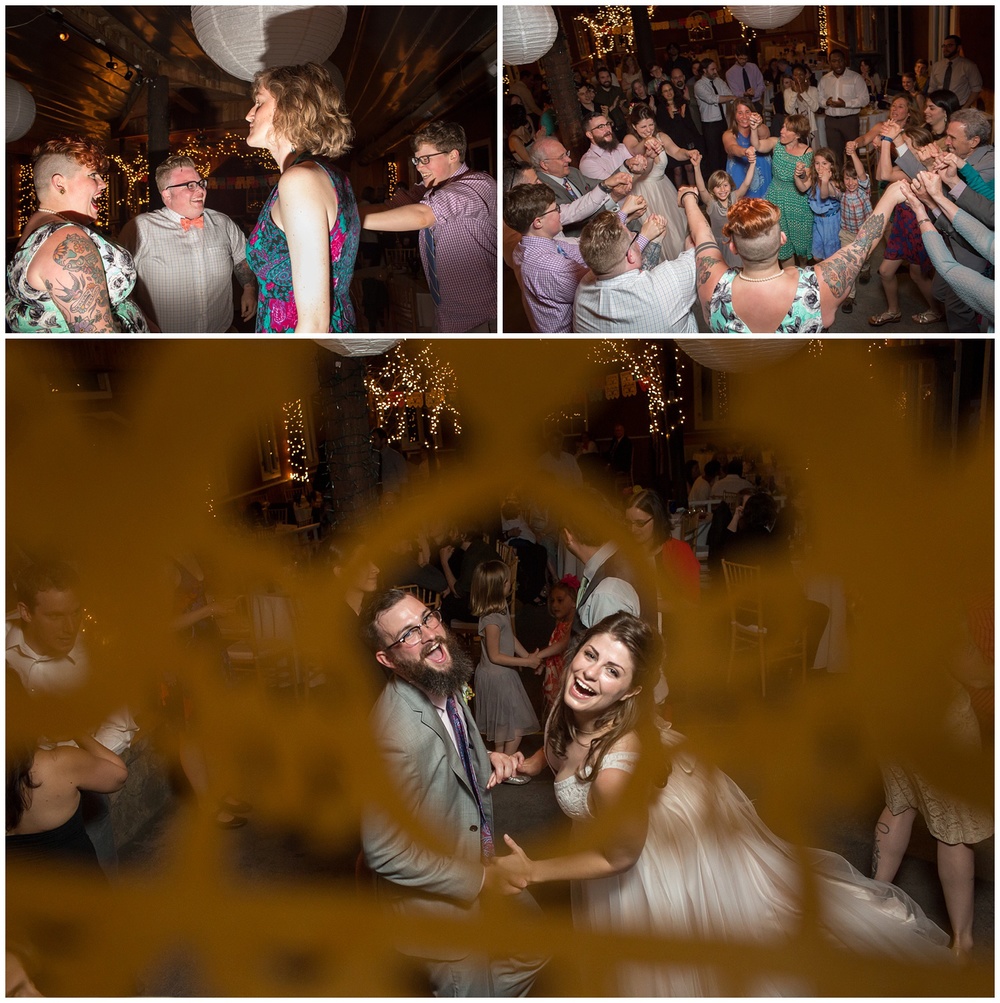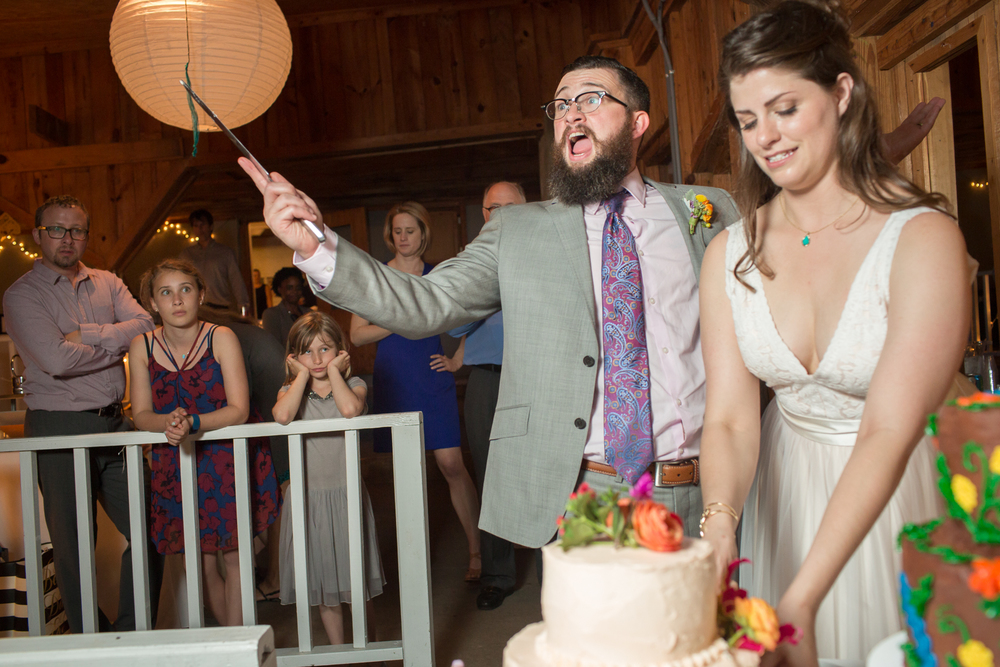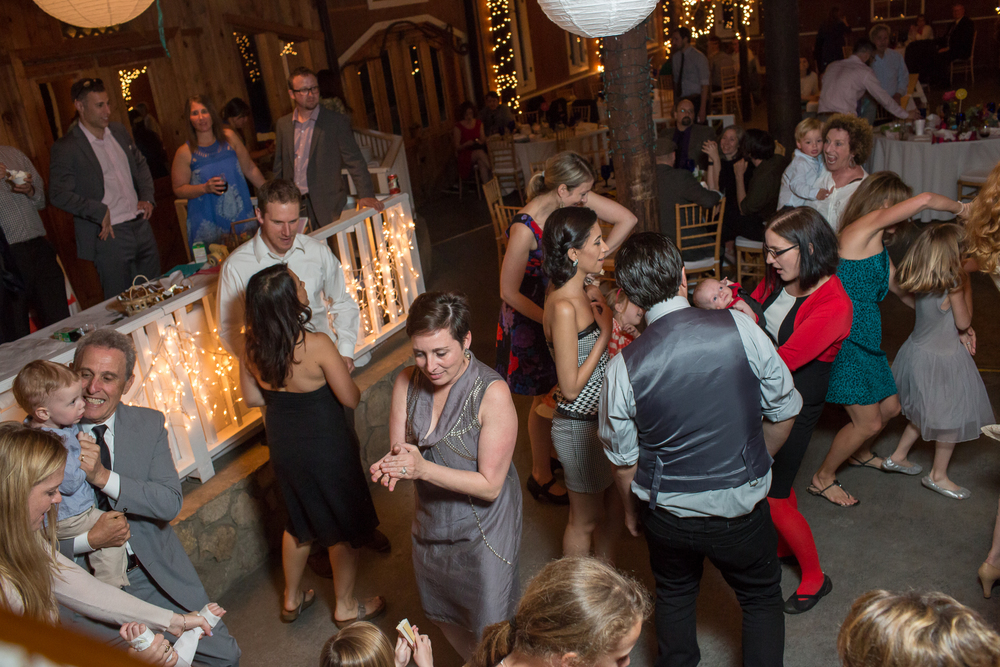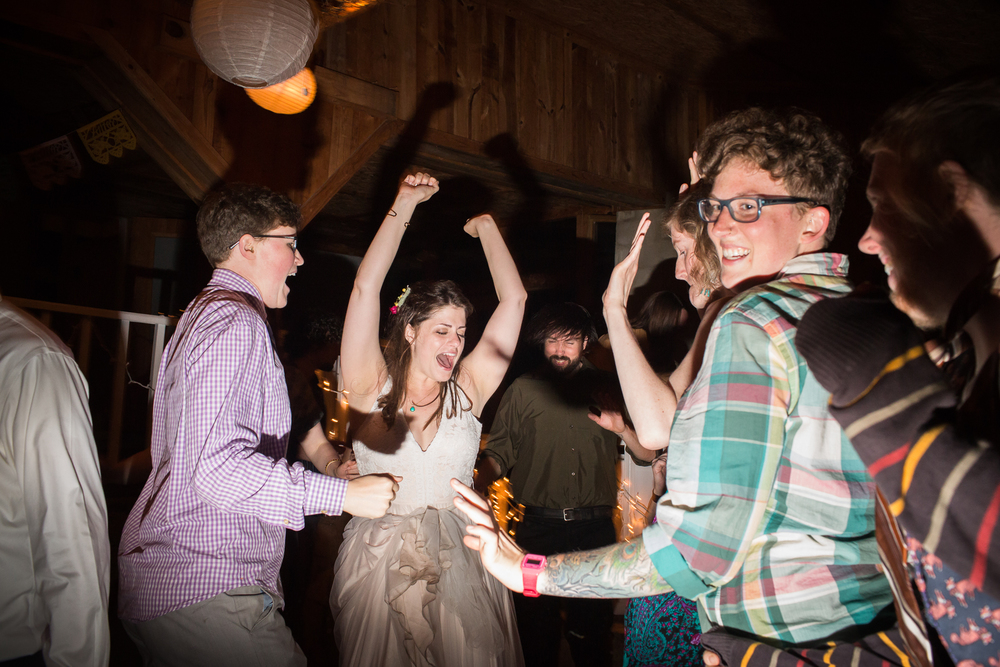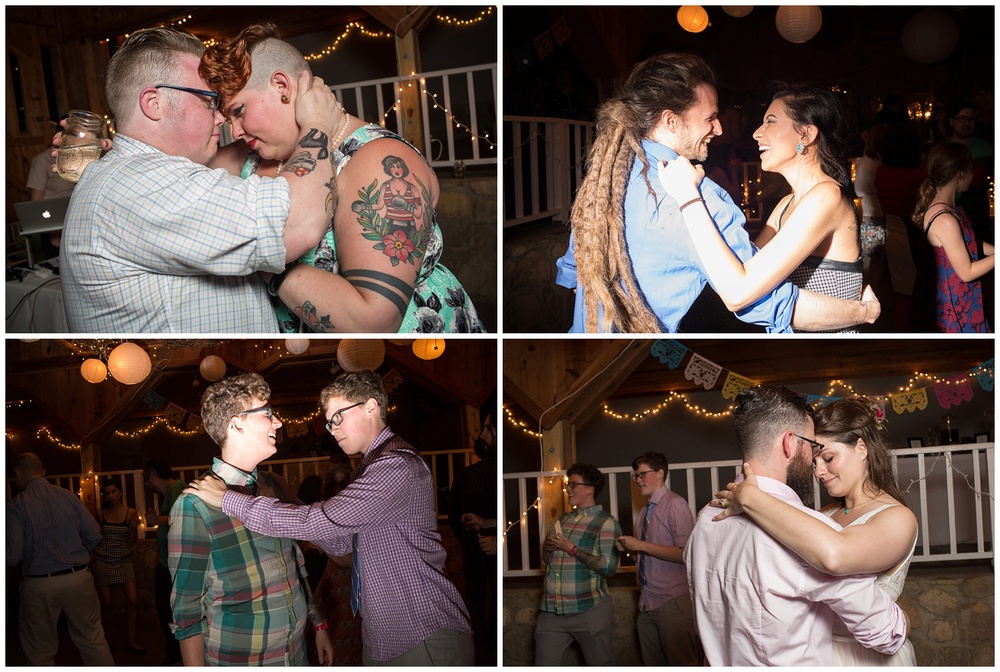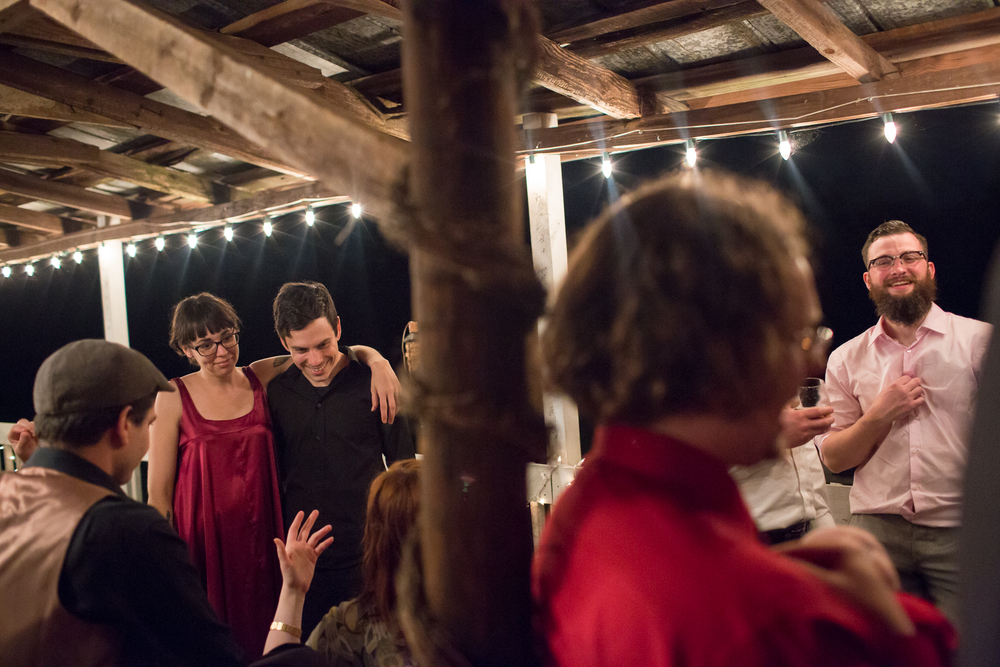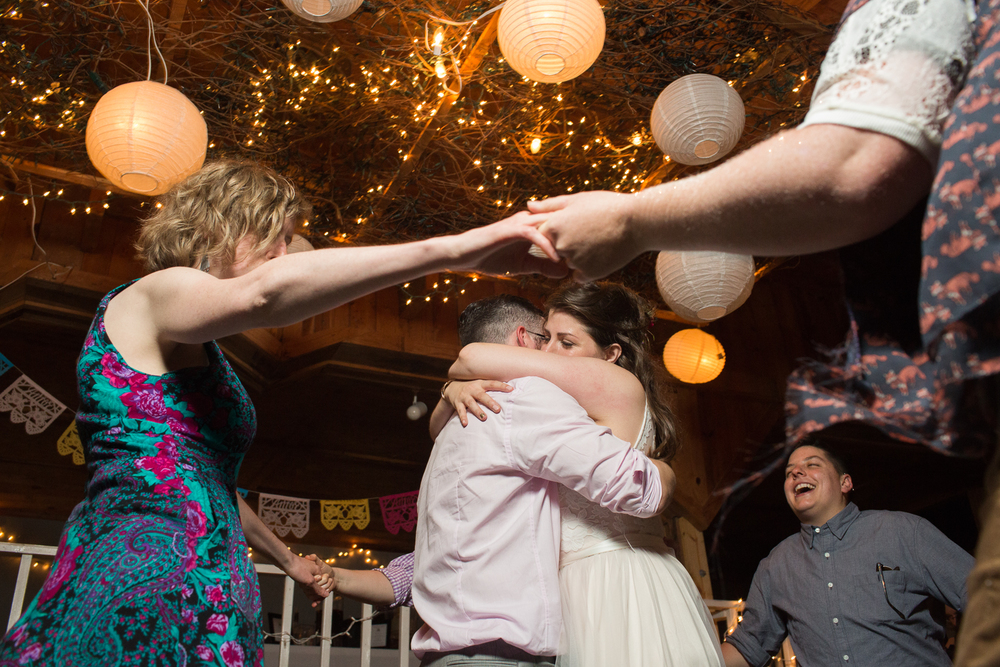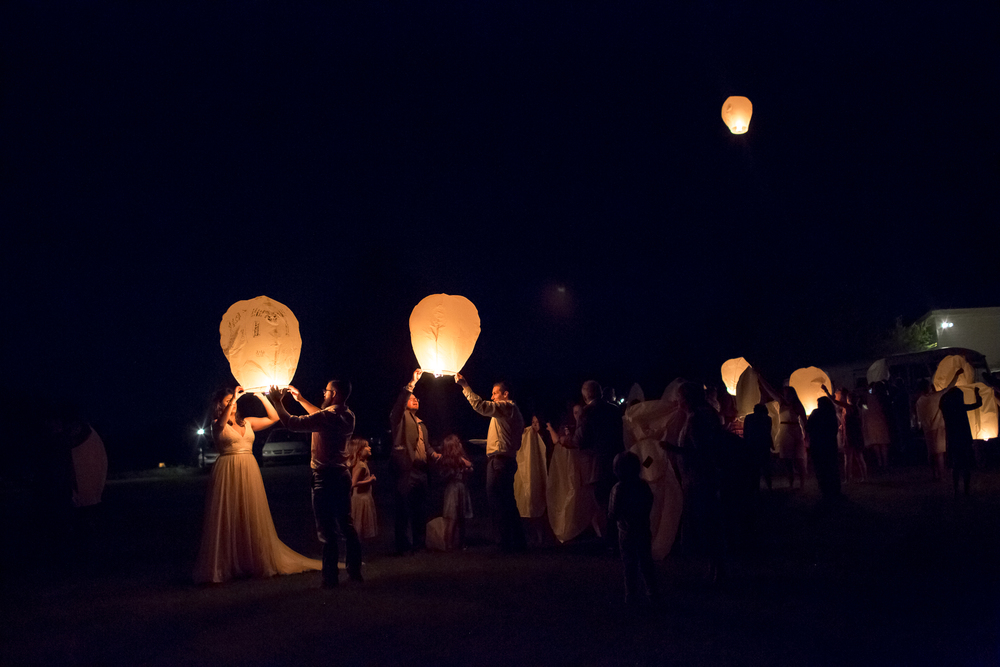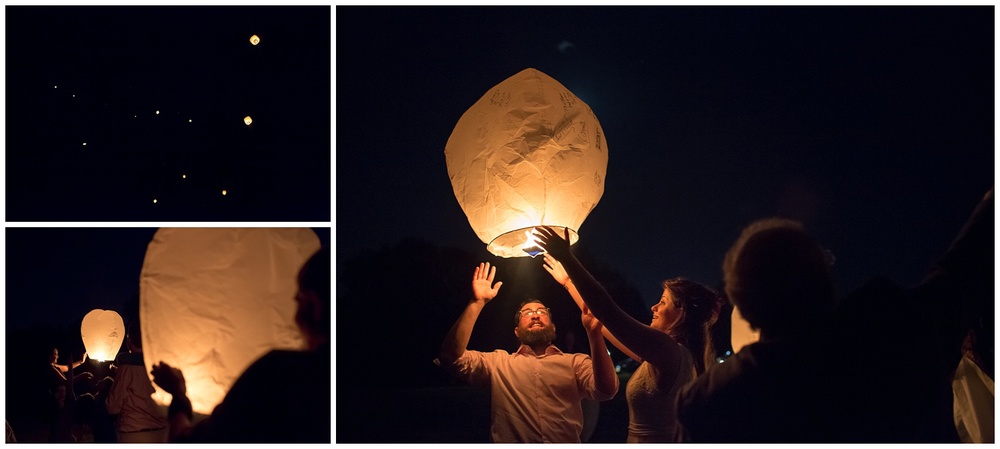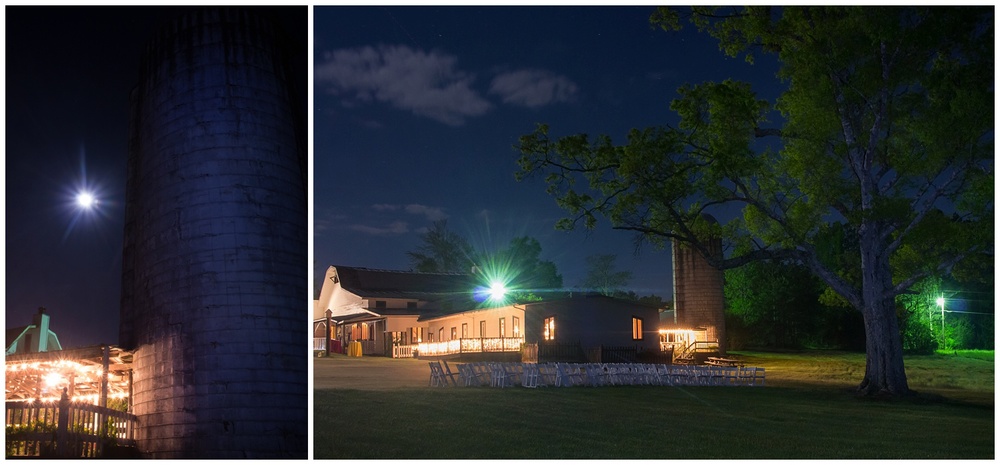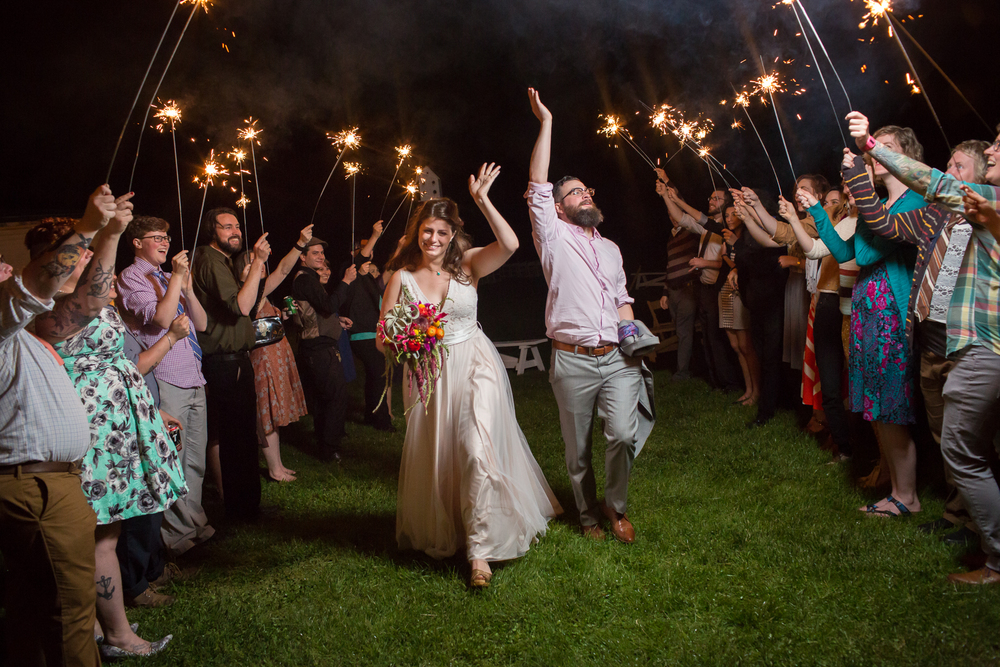 Sara and Daniel, thank you so much for allowing me to be a part of your day. There are times when photographing events feels like heavy labor, but this felt like child's play- and I owe that to the environment of playfulness and imagination that you created. It was truly one of the most enjoyable celebrations I have ever witnessed. Thank you!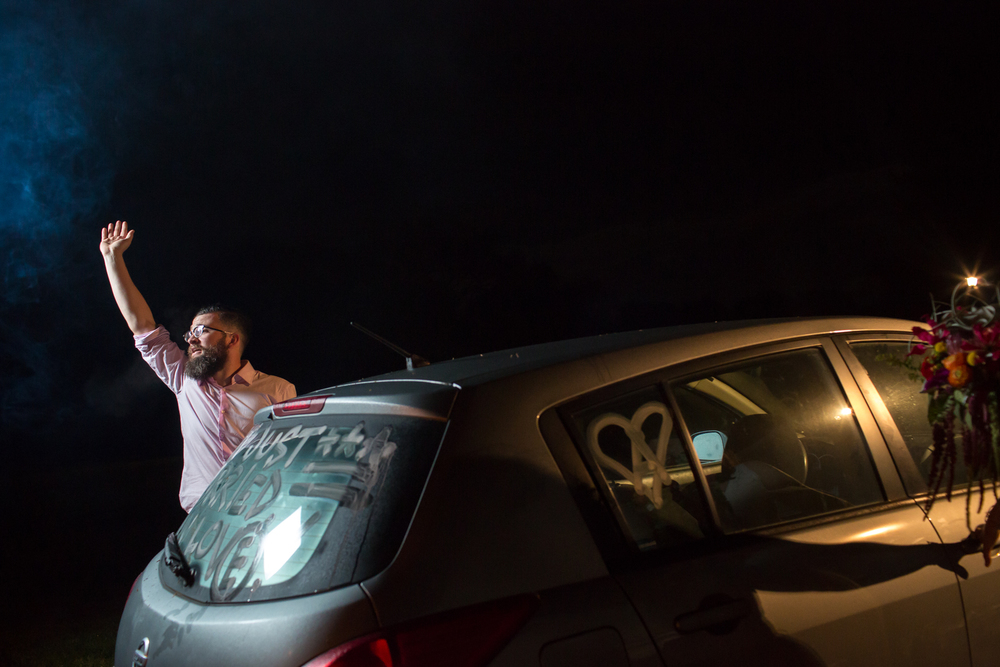 A shout-out to all our fab vendors for making this day possible:
Photography Assistant: Katy Folk
Bride's Dress: BHLDN
Invites: Daniel Meltzer, printed by CatPrint