Allison + Will tied the knot in a classic ceremony at First Presbyterian Church in Burlington on October 15, followed by a fun, vibrant reception at Haw River Ballroom in Saxapahaw.
This rad couple planned a celebration that commemorated their Alamance County roots as well as their appreciation for diversity and inclusivity. From their selection of local food vendors to a feminist DJ, their wedding reflected their authentic joy for one another and their community.
Read the Q&A with this intentional couple, featured below, to learn more about their wedding inspiration and photography experience!
—
1. What are some of your favorite things about your partner? How were these attributes expressed during or leading up to your wedding?
Allison: Will's sense of humor and present-orientedness helped in some stressful times.
Will: I appreciated Allison's thoughtfulness for other people, attention to detail, organizational skills, and general event-planning mastery.
Our families mean everything to us and they were so, so generous and supportive throughout the process. We tried our best to balance the vision our parents had for the events with our vision—and it seemed to work out pretty well.
2. What was most important to you in planning your wedding?
Our engagement started with us proposing to each other, and that mutuality and the egalitarian nature of our relationship was reflected in the ceremony and the other traditions we chose to honor, alter, or leave out.
We wanted the ceremony and reception to reflect our values and vision for what we want the world to look like: a just, equitable, welcoming and joyful place where community is strong and everyone can be fully present and fully themselves—with fabulous music, let-loose dancing, and delicious food and drinks of course! We know that having a wedding and a state-recognized marriage is a privilege, and one that couples like us have had longer than others, and it was important for us to acknowledge that, even if in a small way with some text on the bulletin. The ceremony used gender-neutral language, and we didn't gender our wedding party or their clothes—Will had a posse, I had a posse, and they wore clothes from the same color palette. We spent a lot of time picking out the readings and music for the ceremony and determining how our friends and family would be involved in ways they'd enjoy. We both grew up in the Presbyterian church and it was important in shaping our values and sense of community, so it was special to have the ceremony in the church in which Allison was raised. We're also both from NC. The Haw River Ballroom reflected both different parts of North Carolina we identify with—the textile mill, the river, the country roads, and the music, arts, microbrew, and proximity to Chapel Hill where we met.
3. Are there any details or moments from your wedding that are particularly special to you? (E.g., you wore your momma's dress, your partner unexpectedly serenaded you, there was a double rainbow all across the sky…).
The passing of the peace (an element we added to the ceremony)
Will's incredibly talented cousin Joseph singing Be Thou My Vision
Driving together from the church to the reception, just the two of us
A father-daughter dance that included spontaneous clogging, a sweet mother-son dance, a mother-daughter dance to the Gilmore Girls theme song, and a dance solo by Will's dad
When Will's family and friends took the life-sized cutout of our dog Wally to the dance floor. Wally danced half the night!
So many moments with family and friends, many of whom travelled far to celebrate with us, and many of whom contributed in such loving ways
4. Your photography package included a bridal session. What was it like to work with me before the wedding? Do you have a favorite photo or moment from your session?
At first I felt awkward and nervous to be in this special outfit (still having conflicting feelings about wearing a wedding dress!) with attention focused on me, but Courtney was easy to be with and I trusted her direction and vision. Soon we were laughing and cracking jokes. It was really special for both my parents to be there during the session (and I was really doing it for them). My dad put some music on and seeing their smiling faces made me smile. Also, I snuck in a prop—The Essential Feminist Reader. I had to insert at least a little sass and a nod to feminism and the complex tradition of marriage. One of my favorite moments was looking down at my book and reading about Pauli Murray while Courtney was snapping photos. It was poignant in that moment to have the company of a person who courageously laid claim to so many facets of their identity and way of being in the world. My other favorite moment was my parents photo-bombing the final portrait shots. I'll probably frame that photo.
5. Now that you've tied the knot (and survived!), what advice would you give to other folks planning their wedding?
Trust your instincts, make lists, and recognize the point when it's time to say "eff that ess" to anything that is negative, overwhelming, or otherwiseunneeded. Schedule some time around the wedding to be with friends and hang out. Those are some treasured hours! Also, it's just one day. It's an amazing day of solemn vows and celebration and togetherness, but it's just one. Every day that you share with your partner is a day that you are making promises and building a life together. Honor that, and enjoy it. That's what it's all about.
—
Allison + Will, thank you for being such thoughtful, inspirational clients! I admired how intentional you were in celebrating your values on your wedding day and including friends and family from all walks of life. Your love for your community was made manifest in every part of your celebration, and I'm so thrilled to have documented that for you. Thank you for inviting me to be your photographer and share in your joy.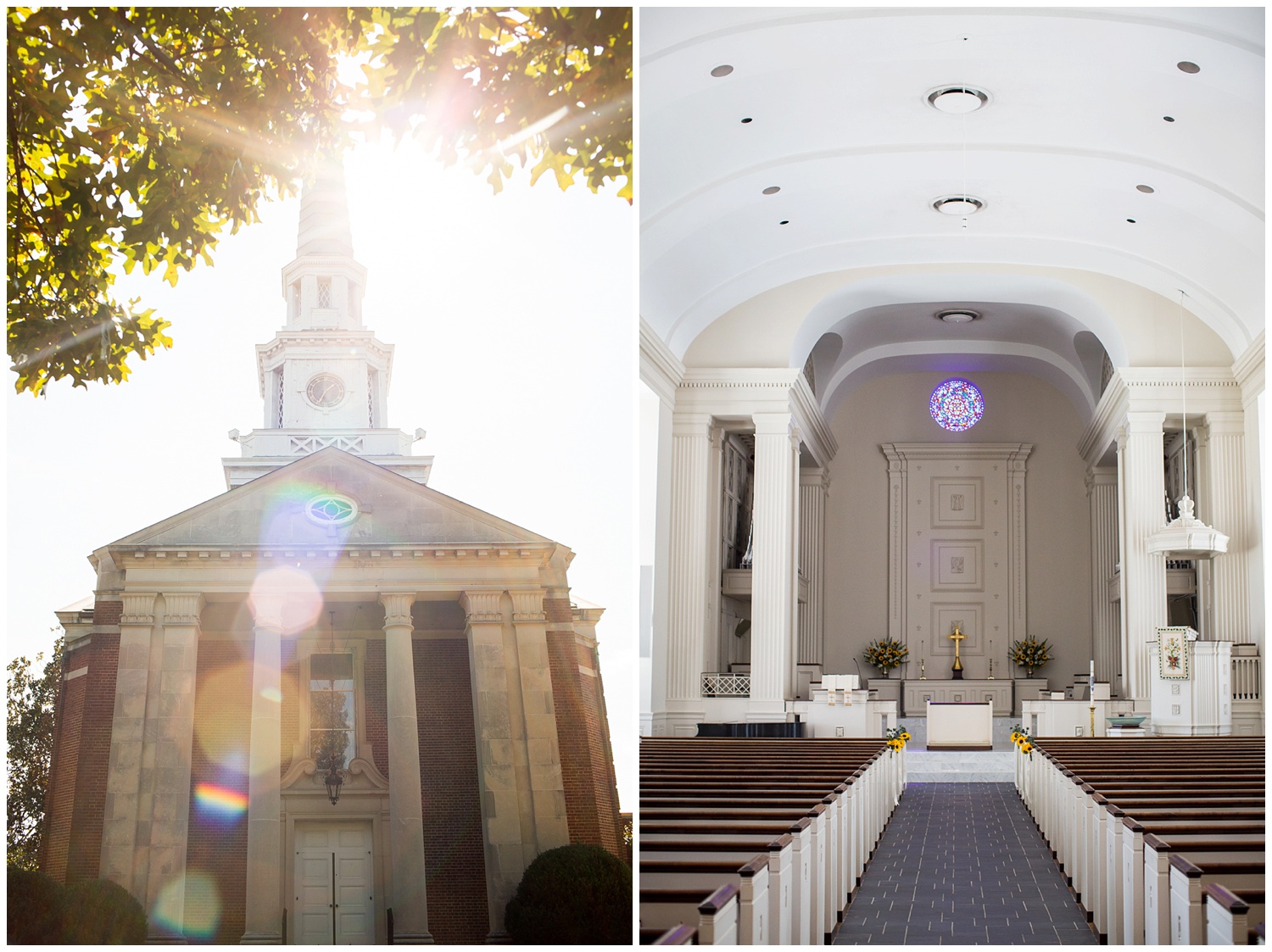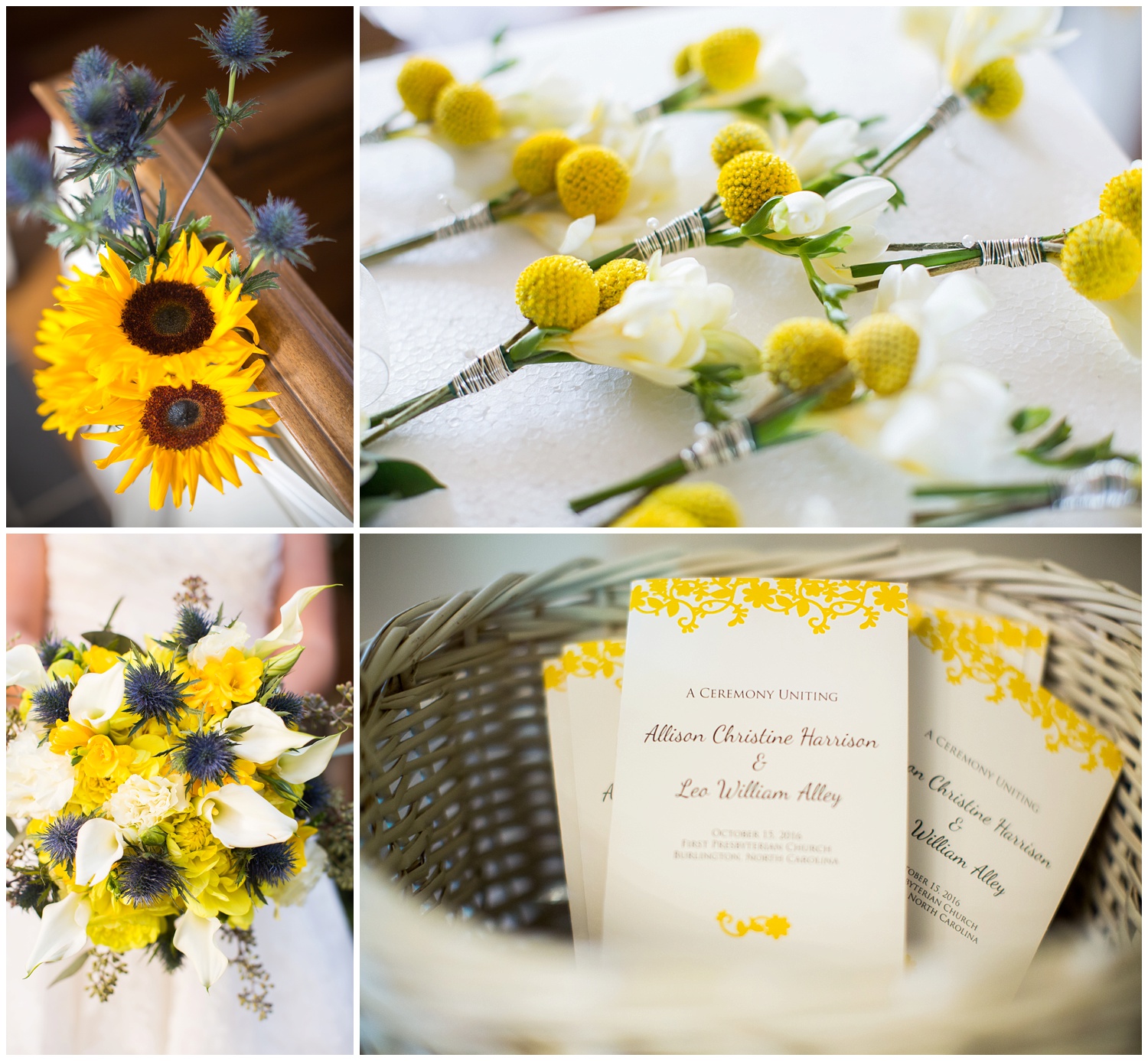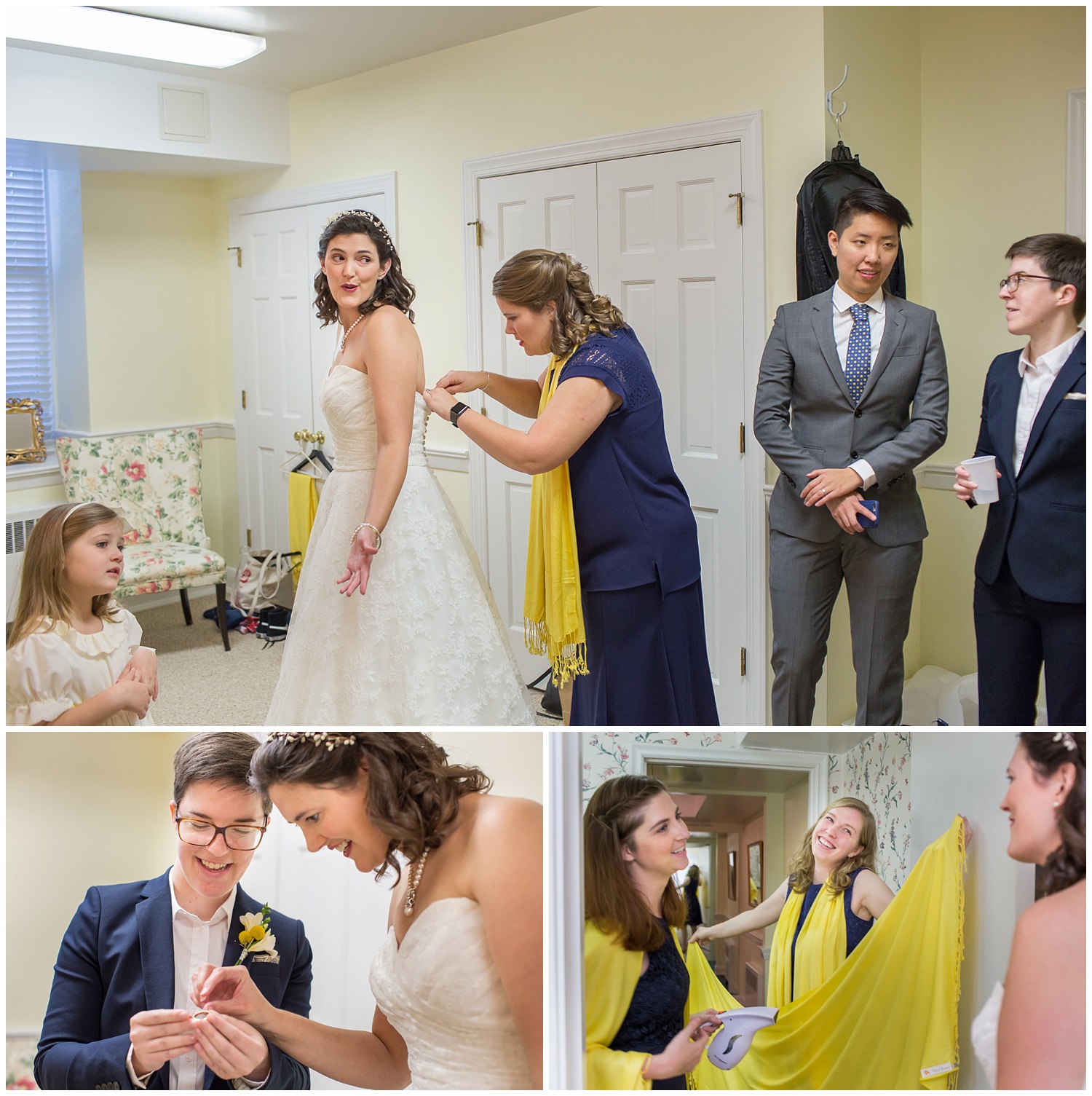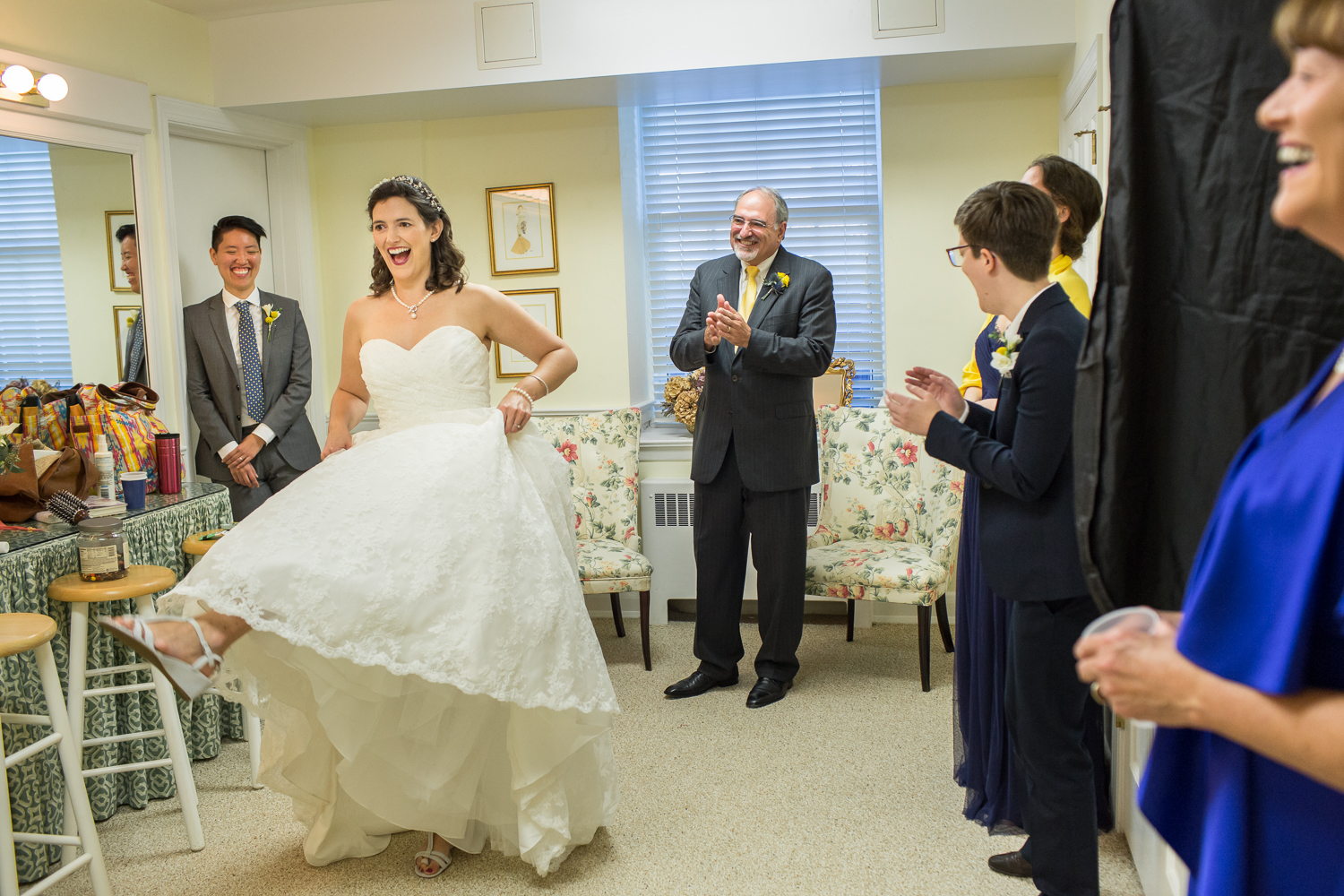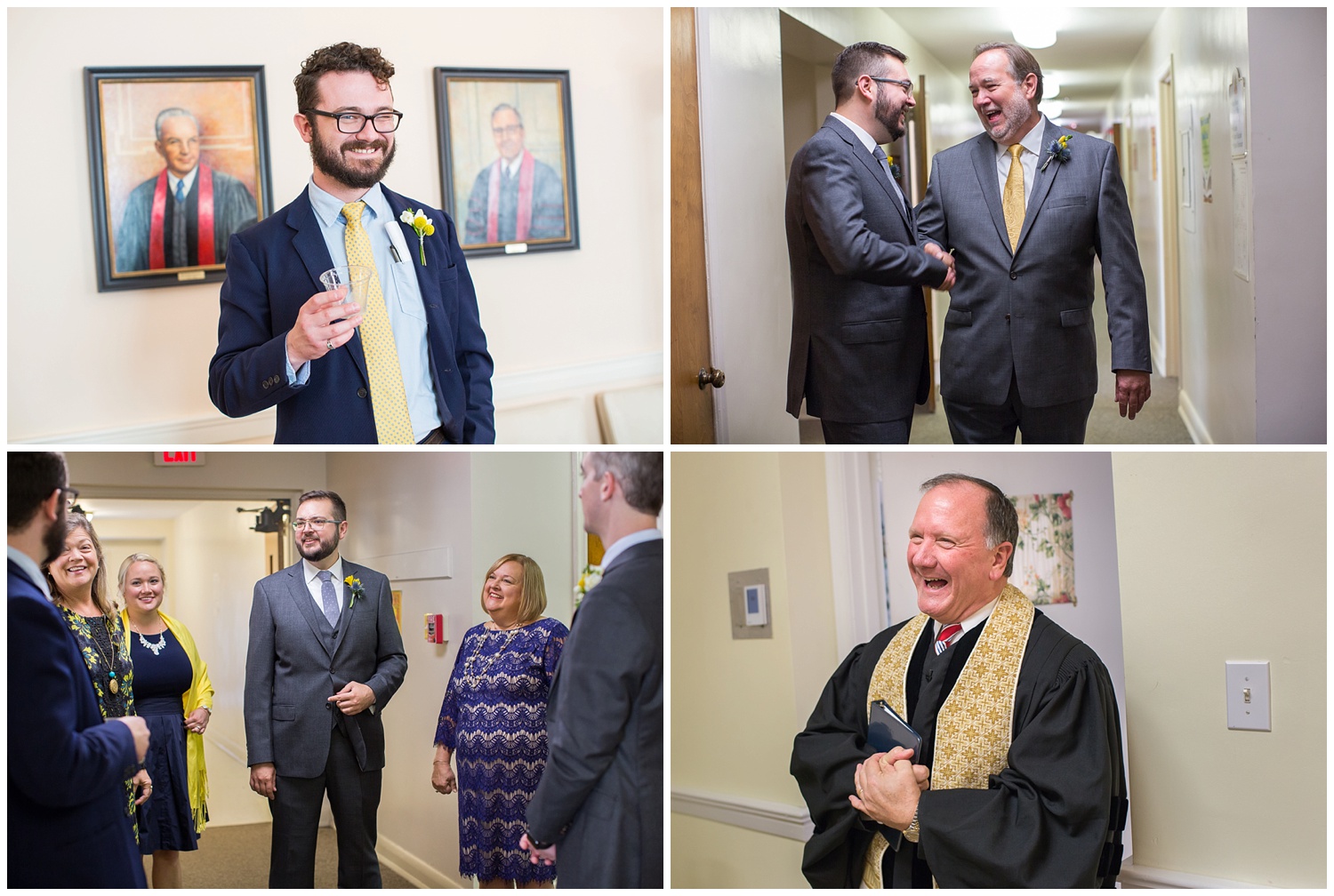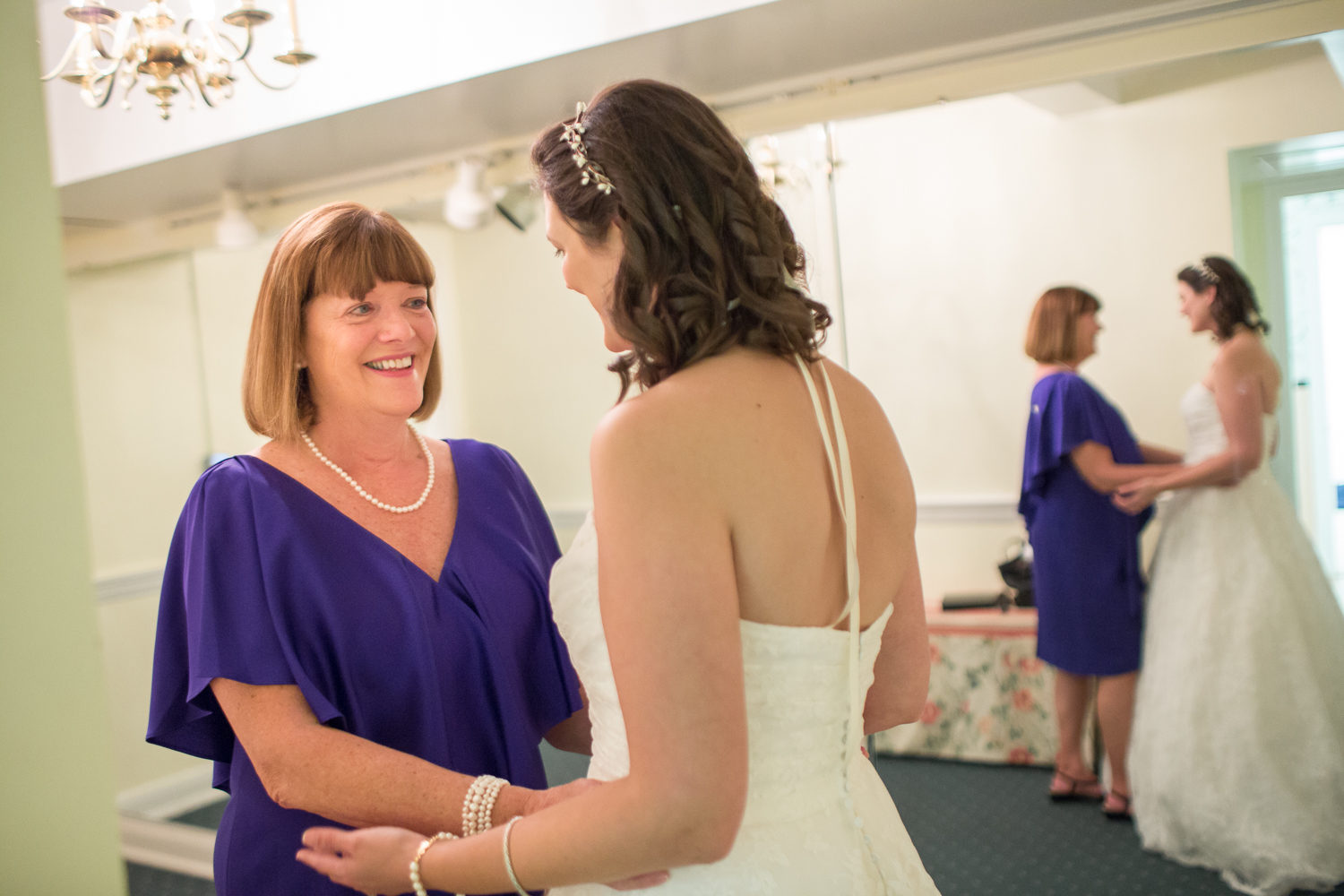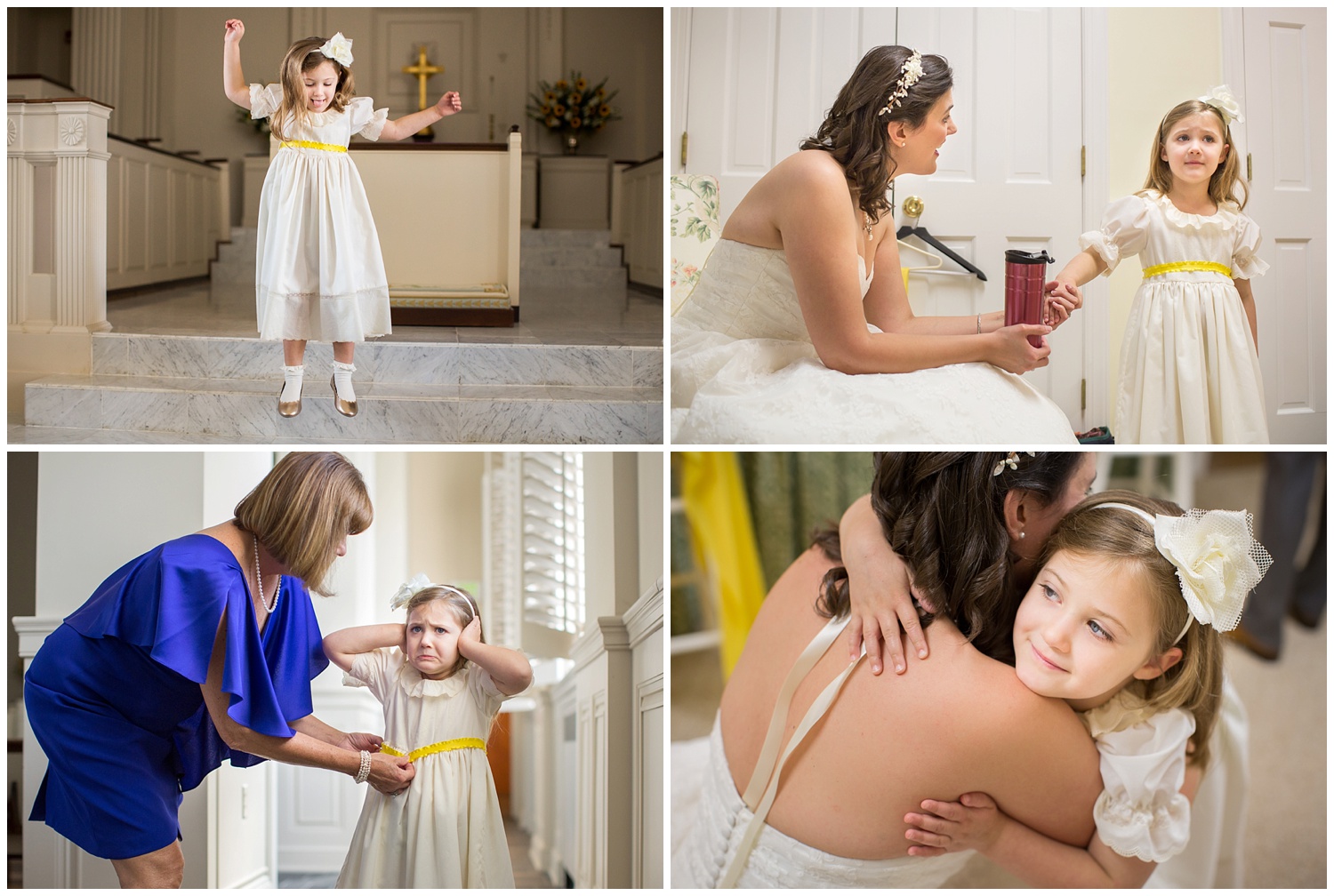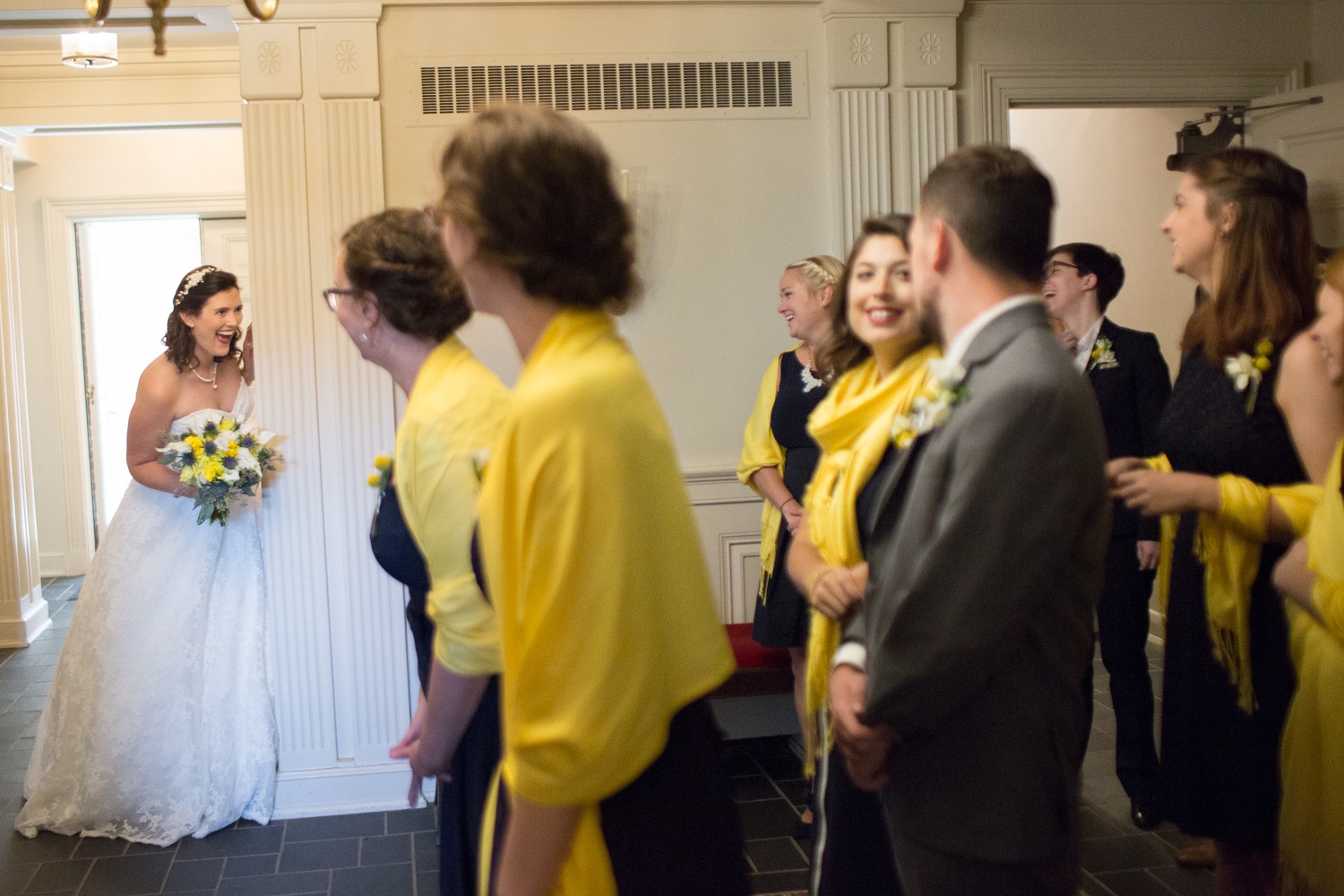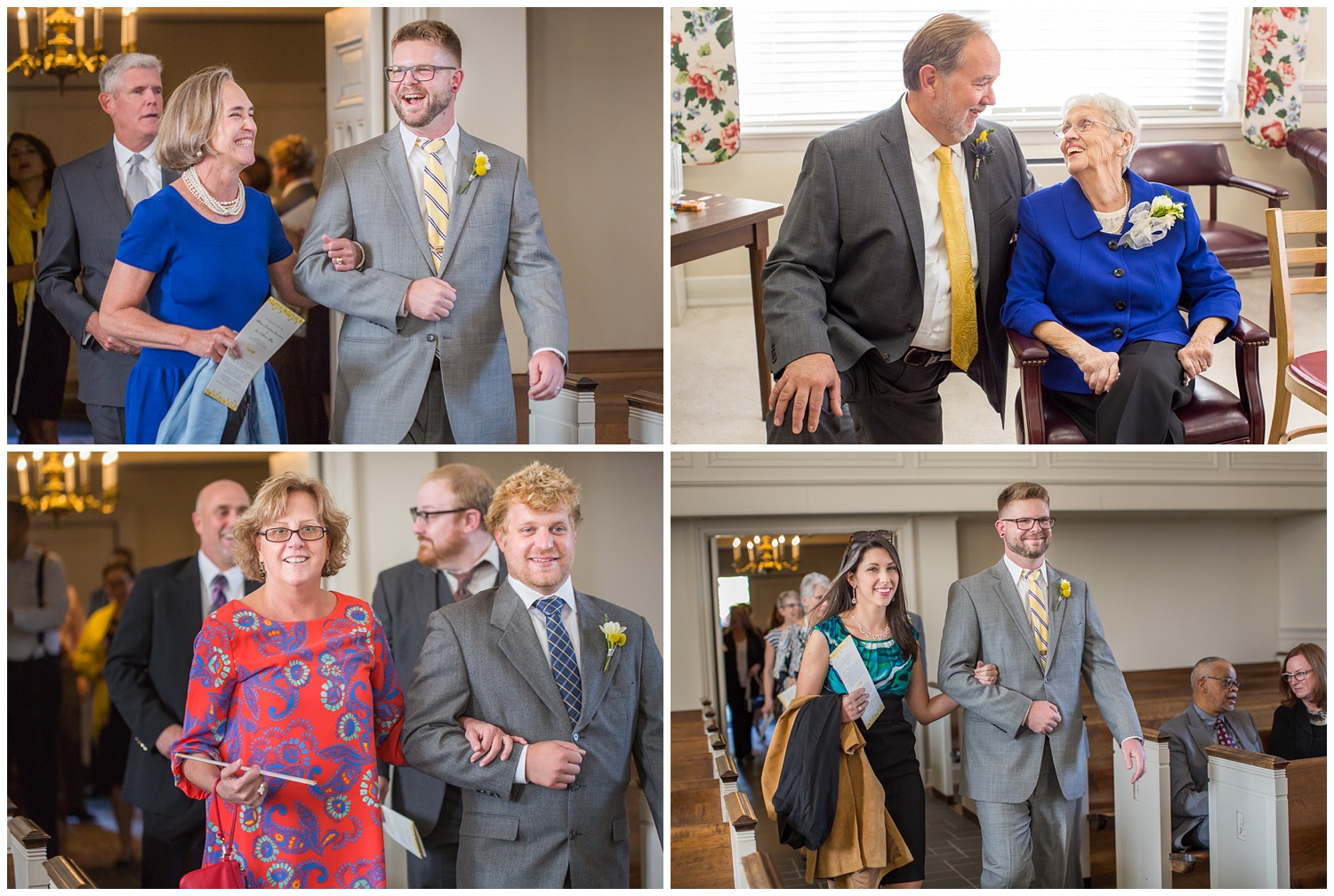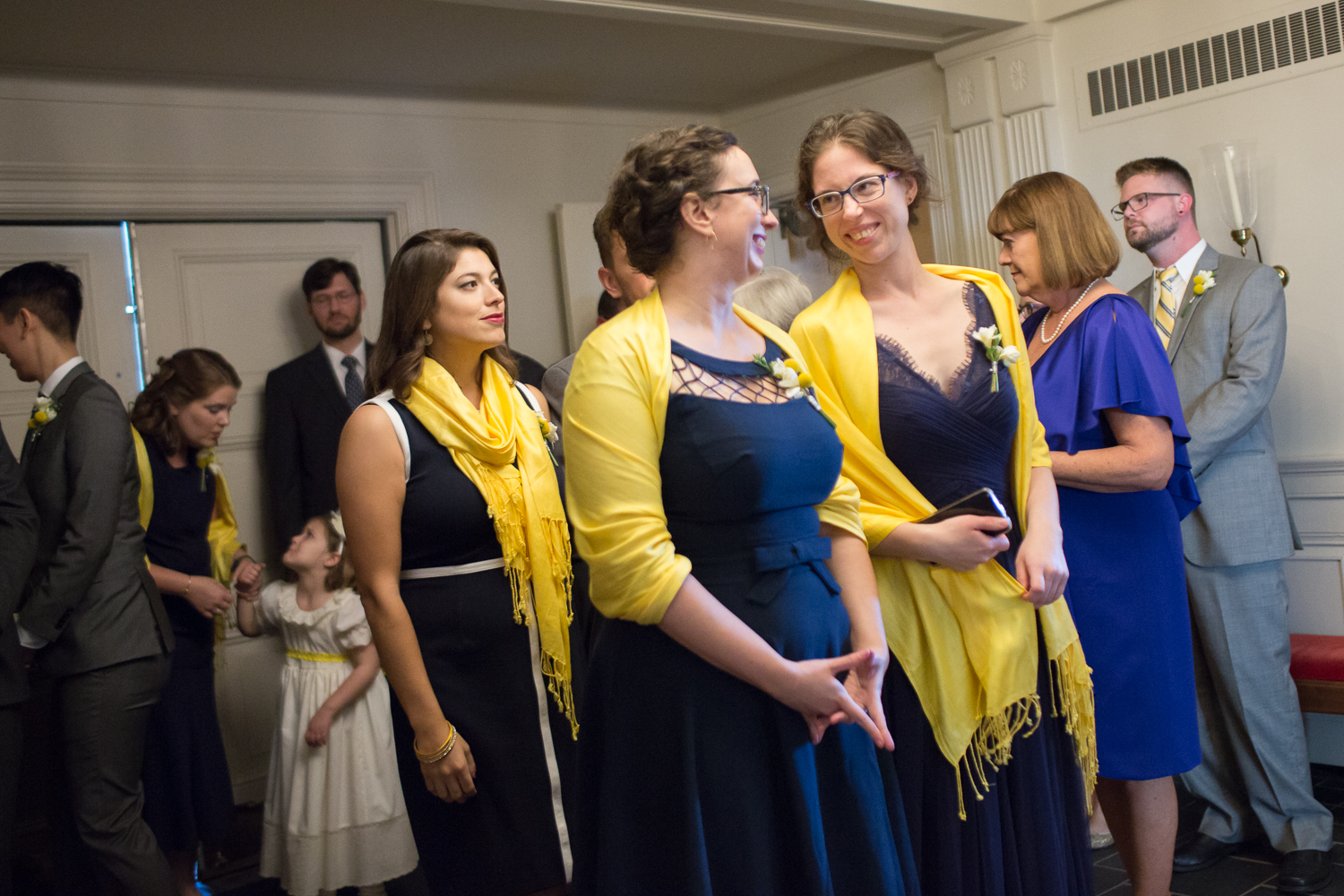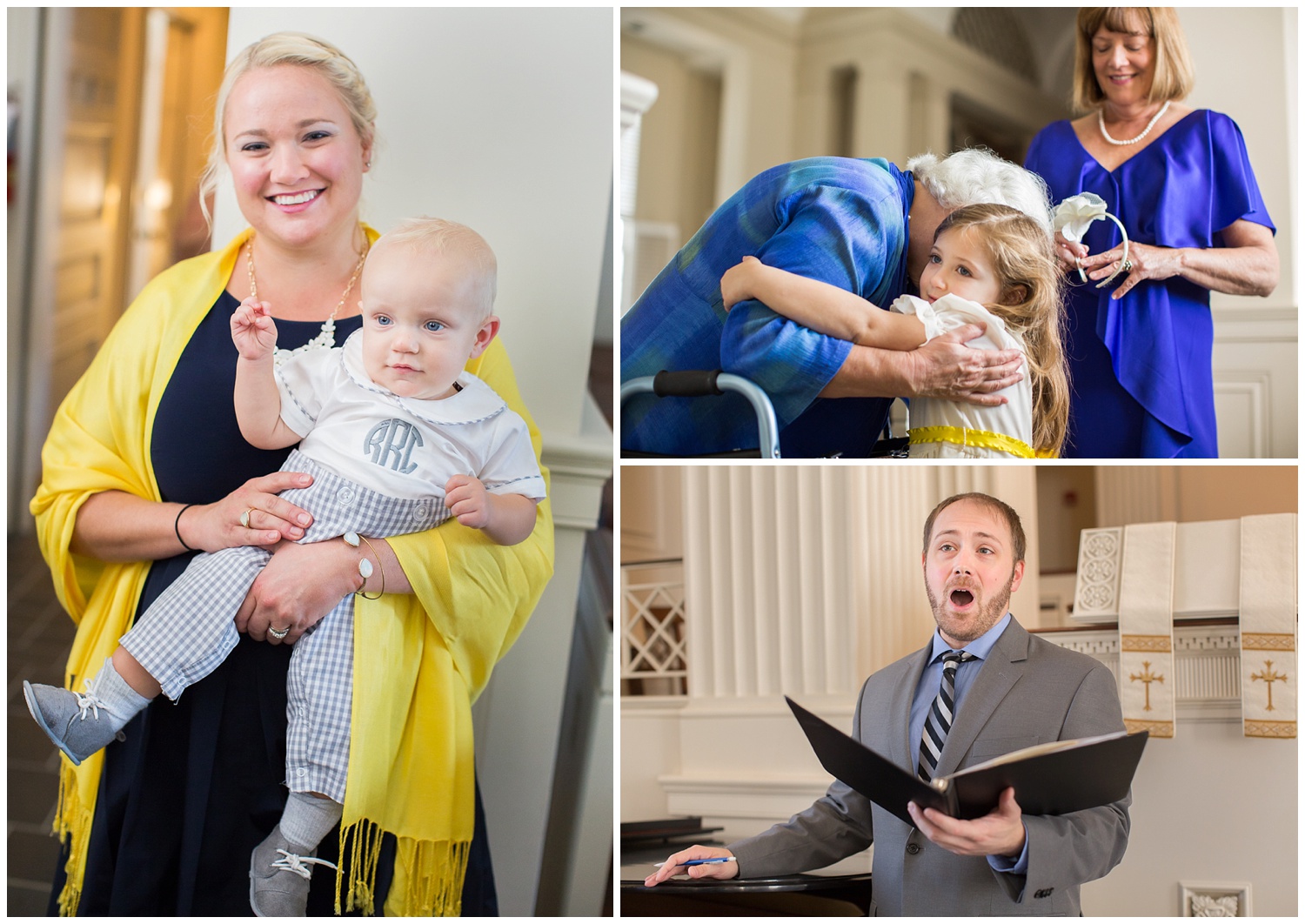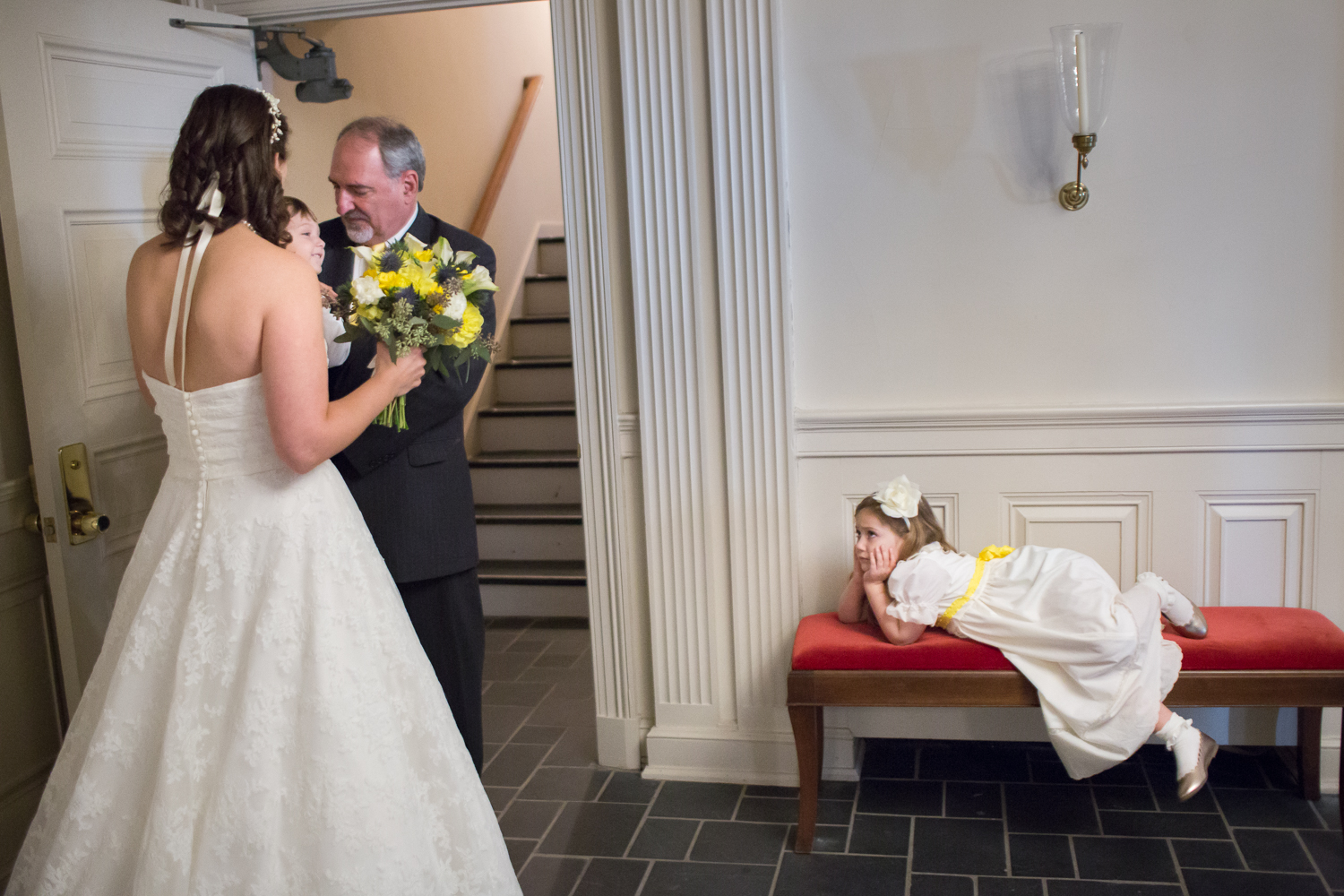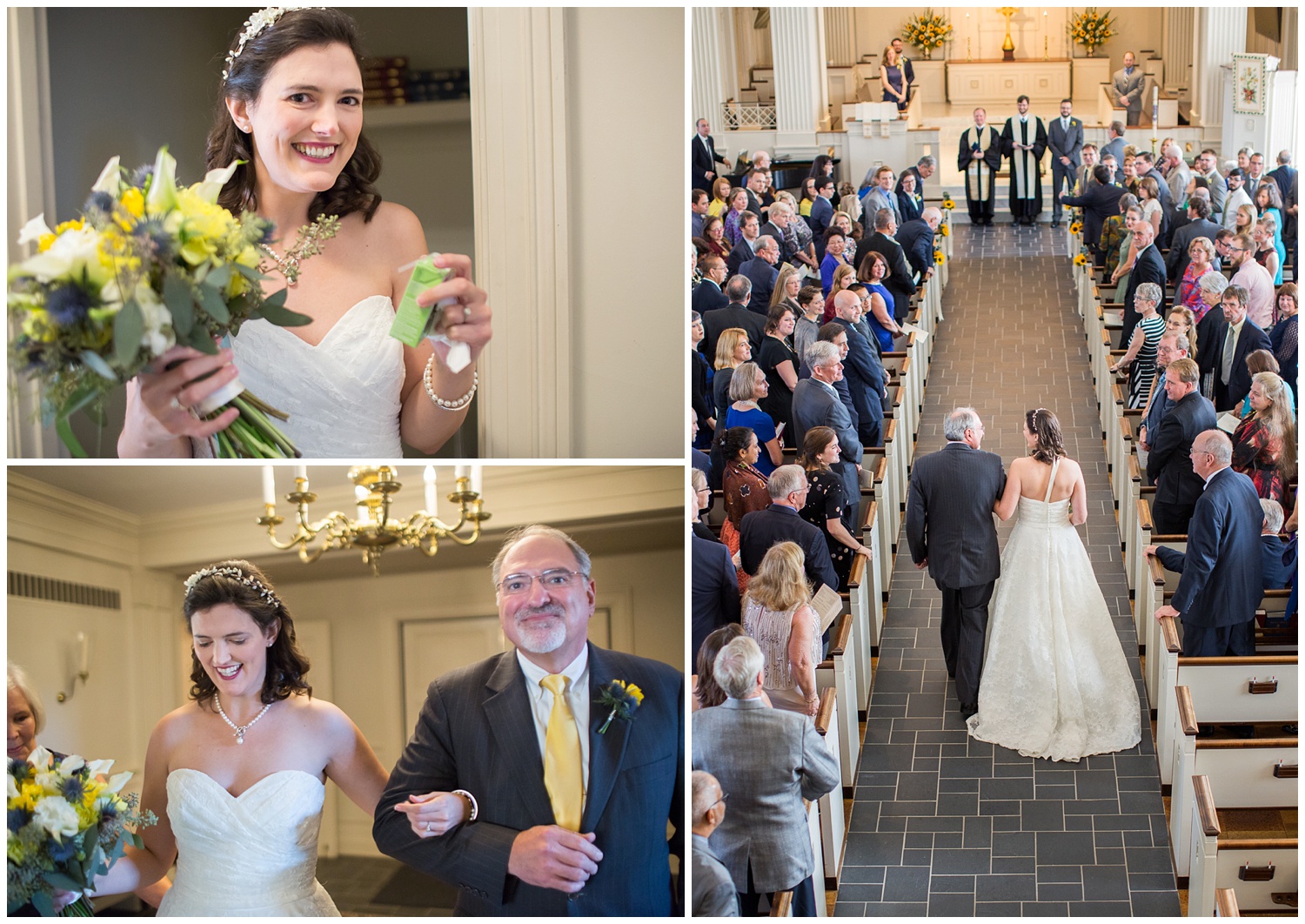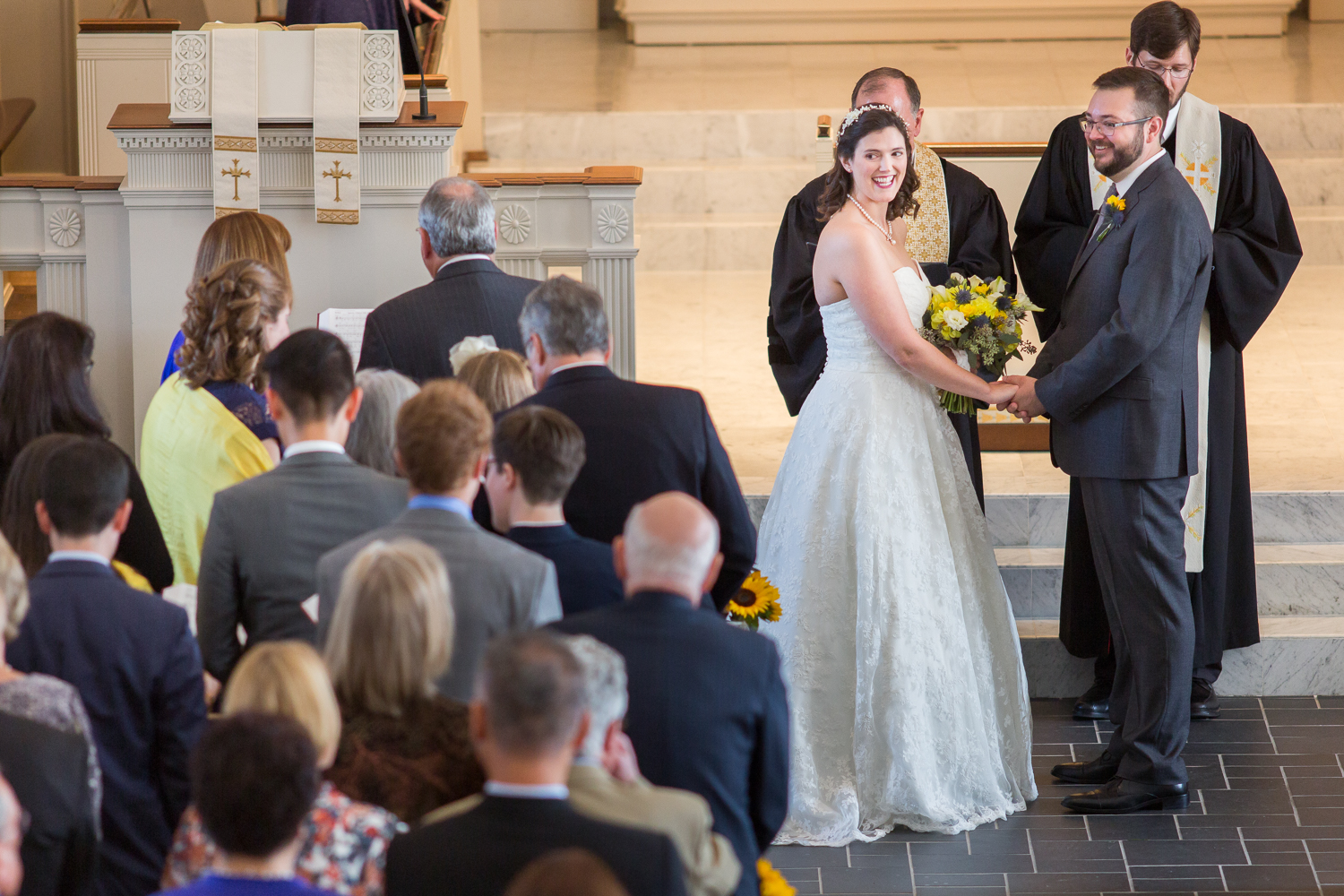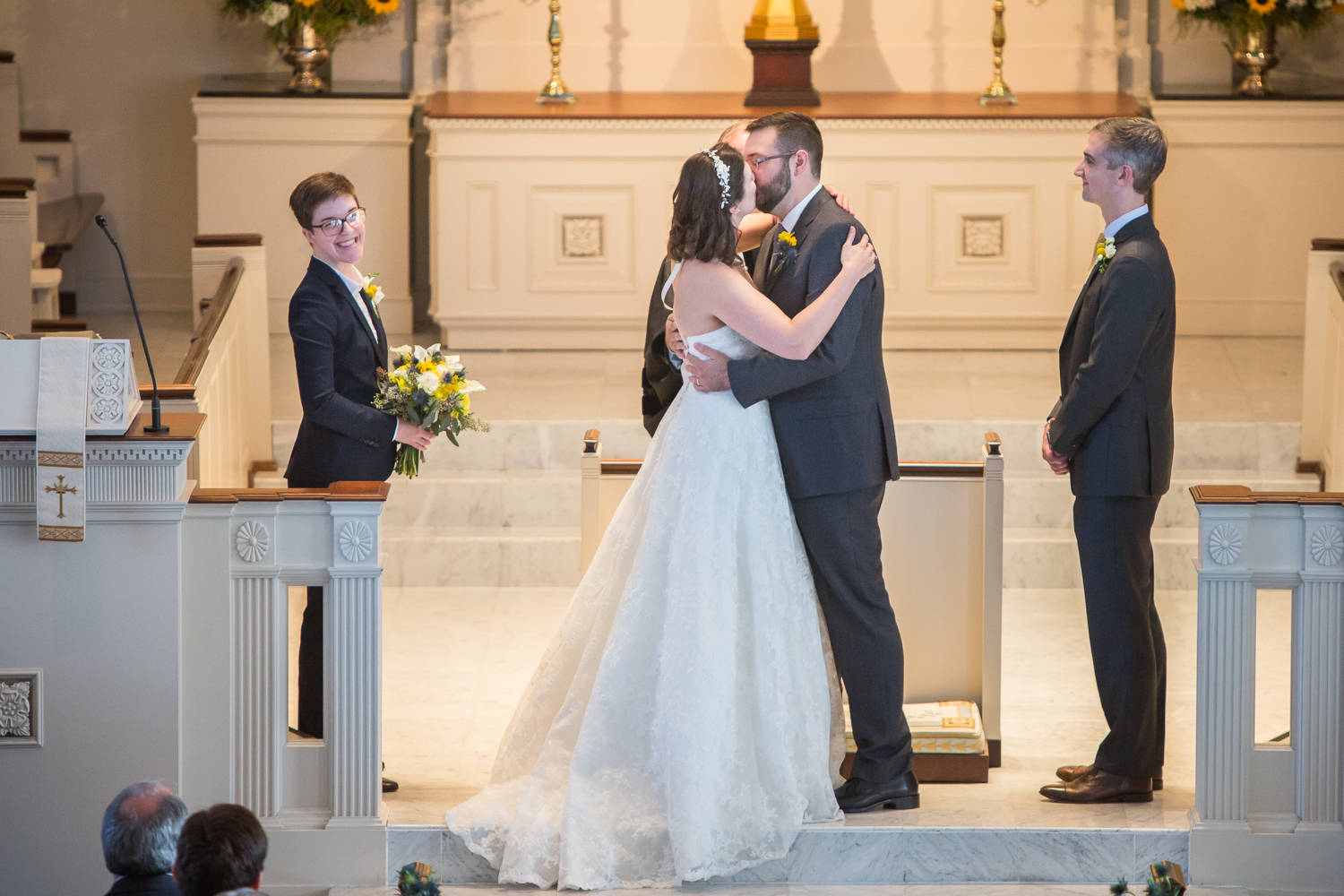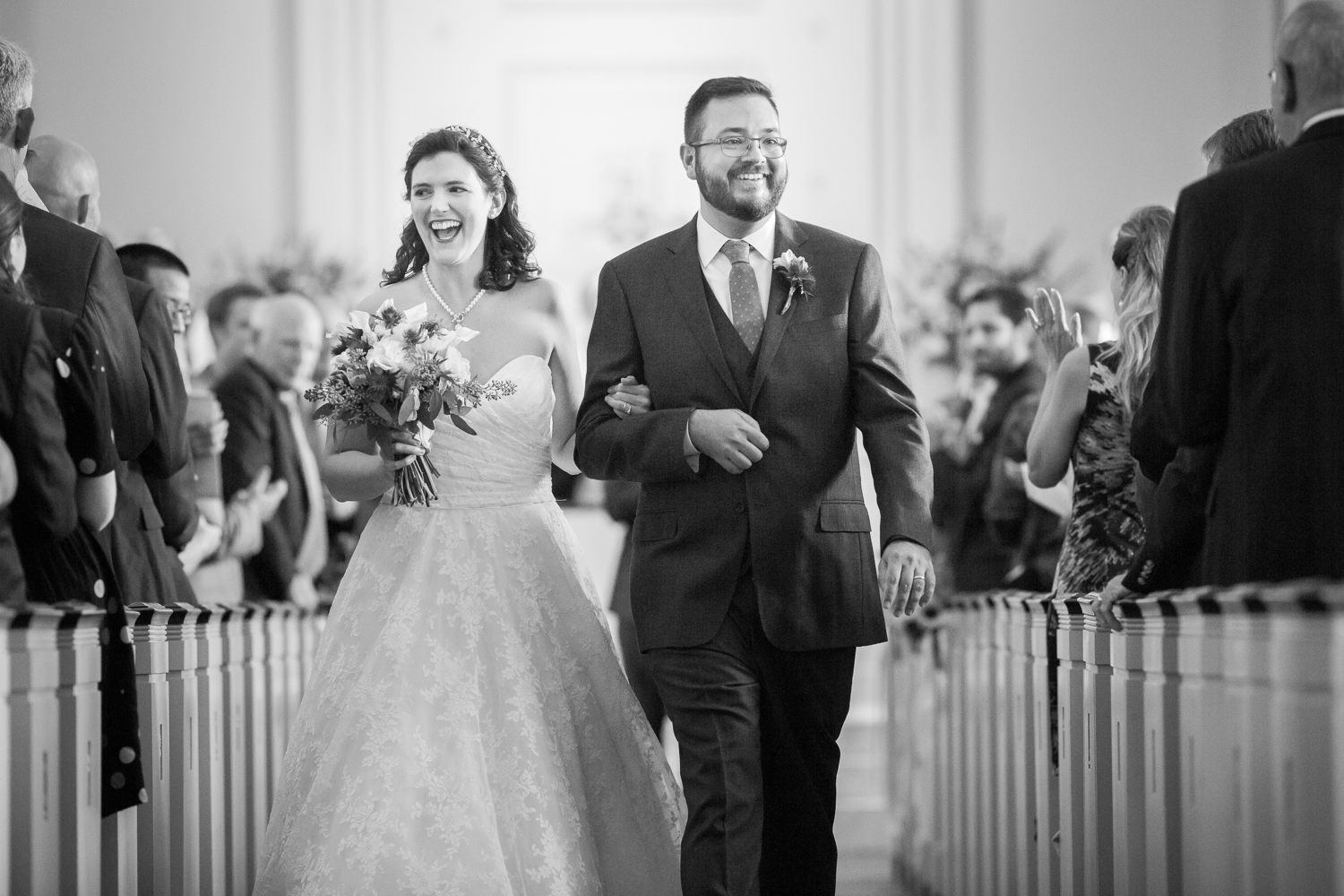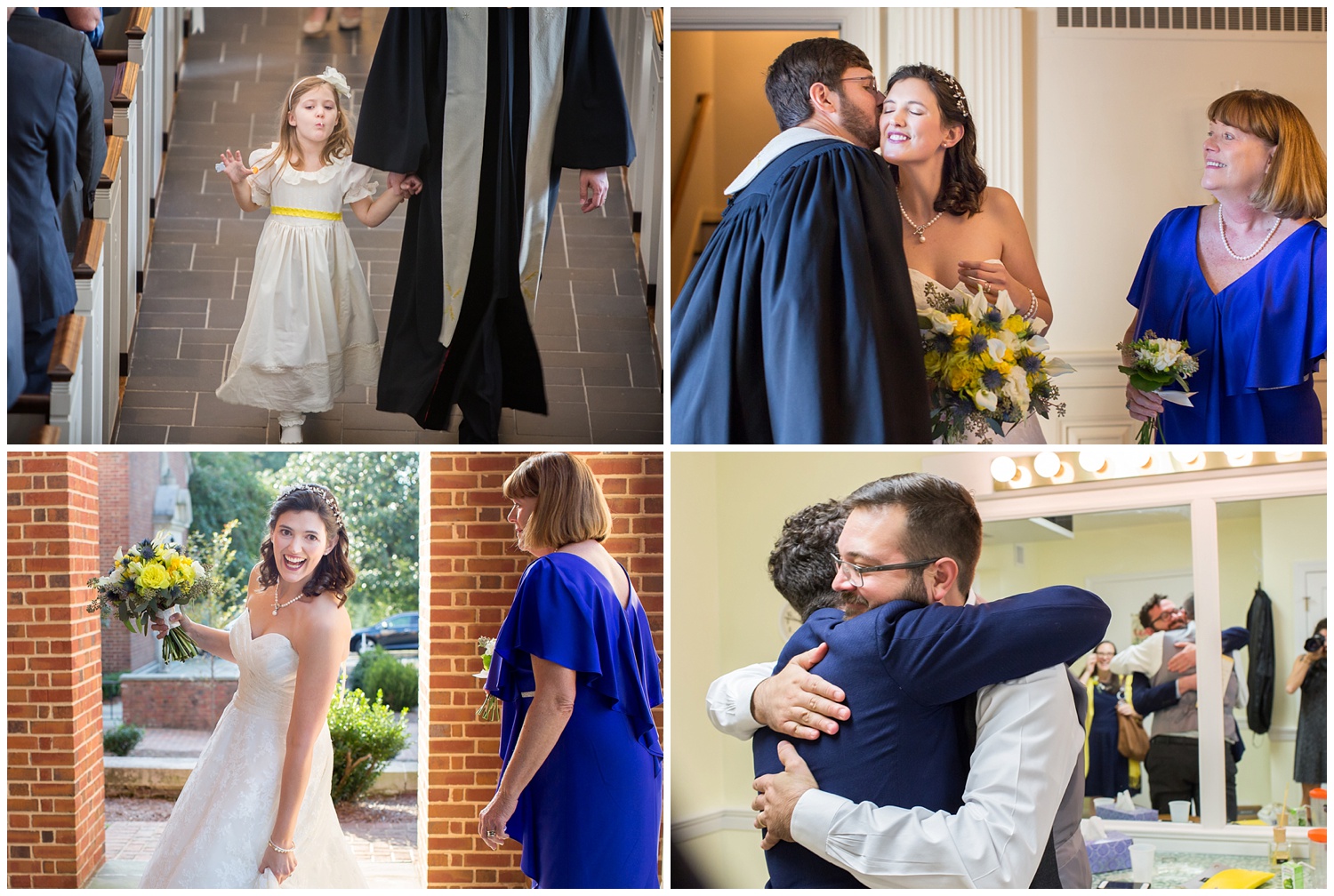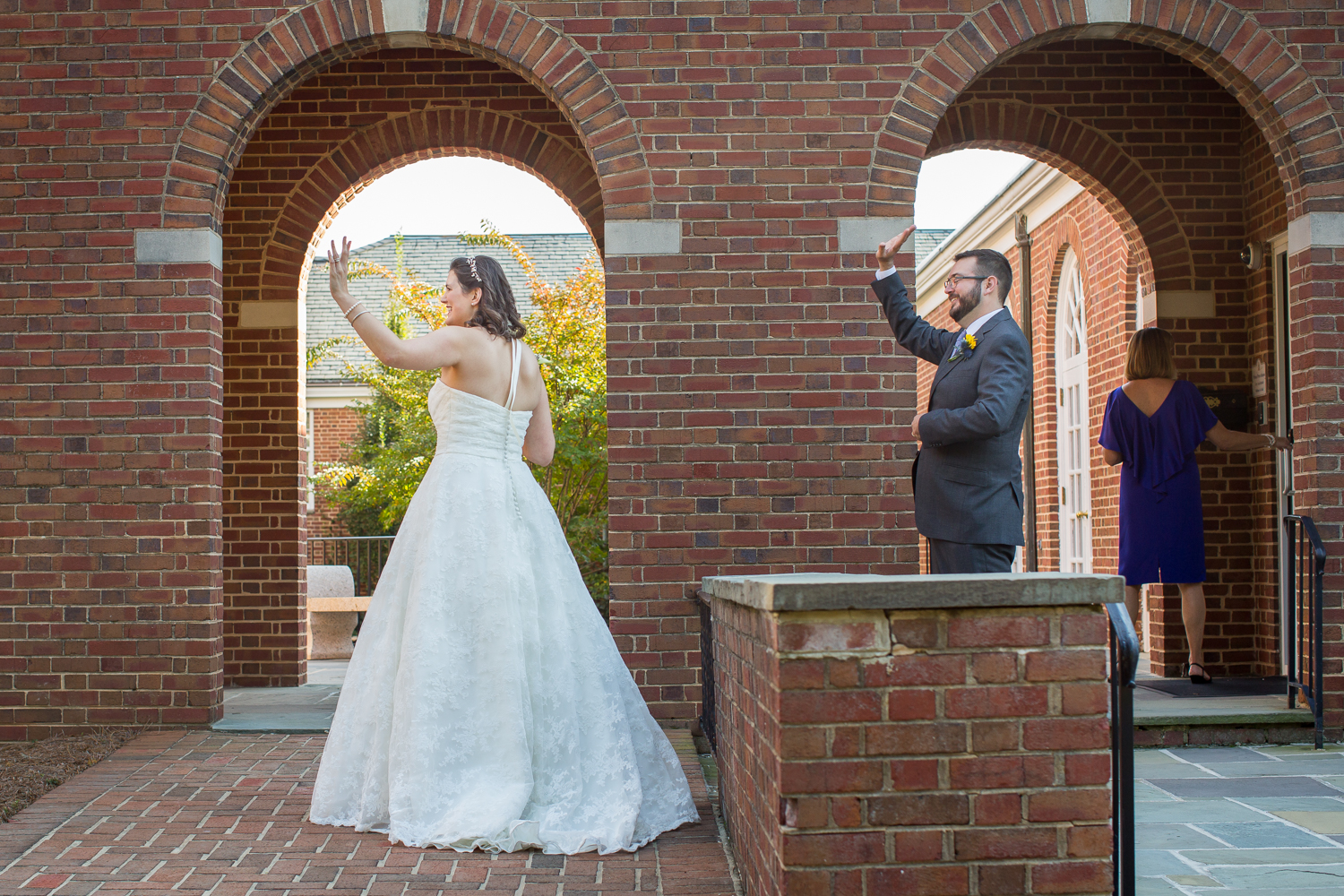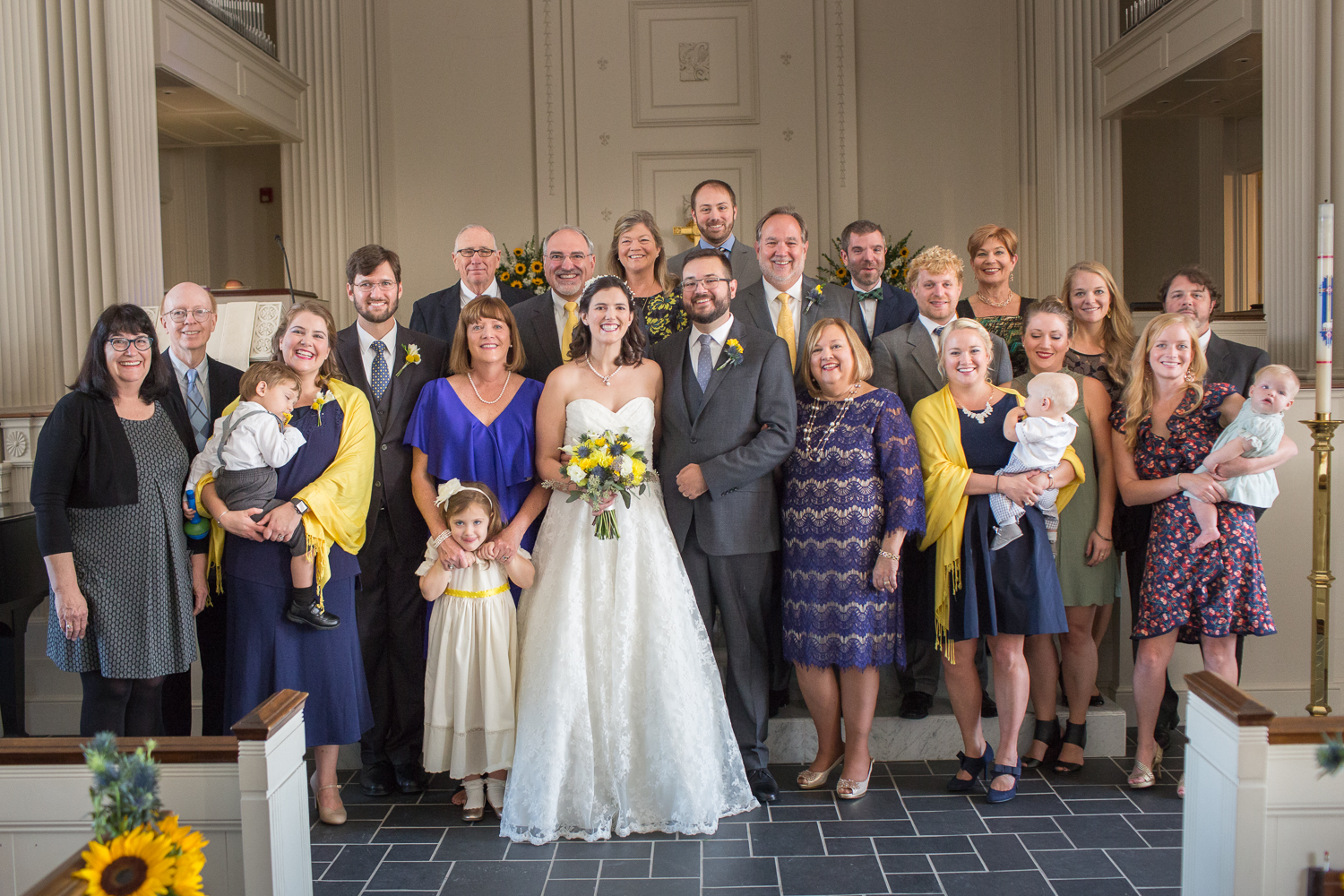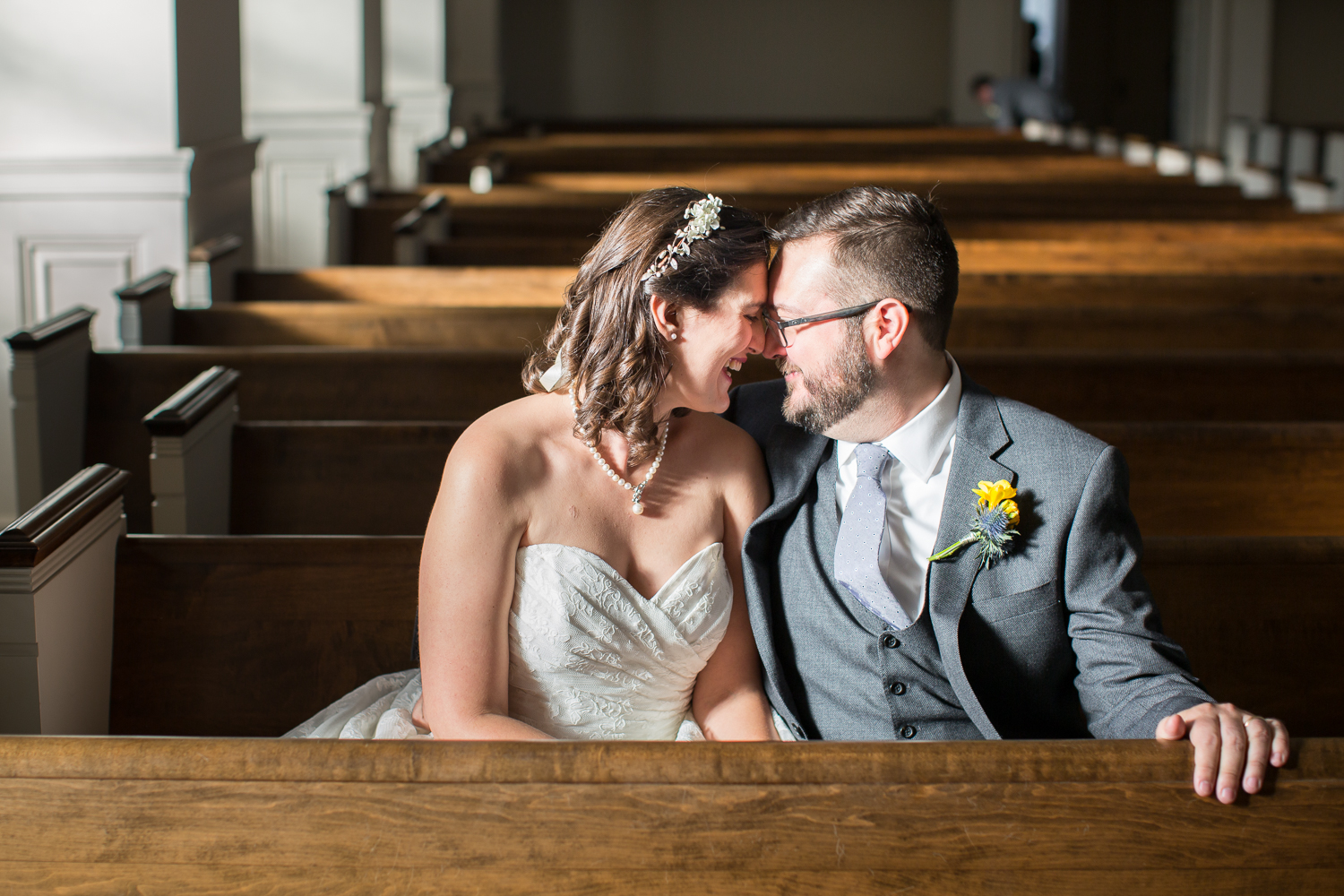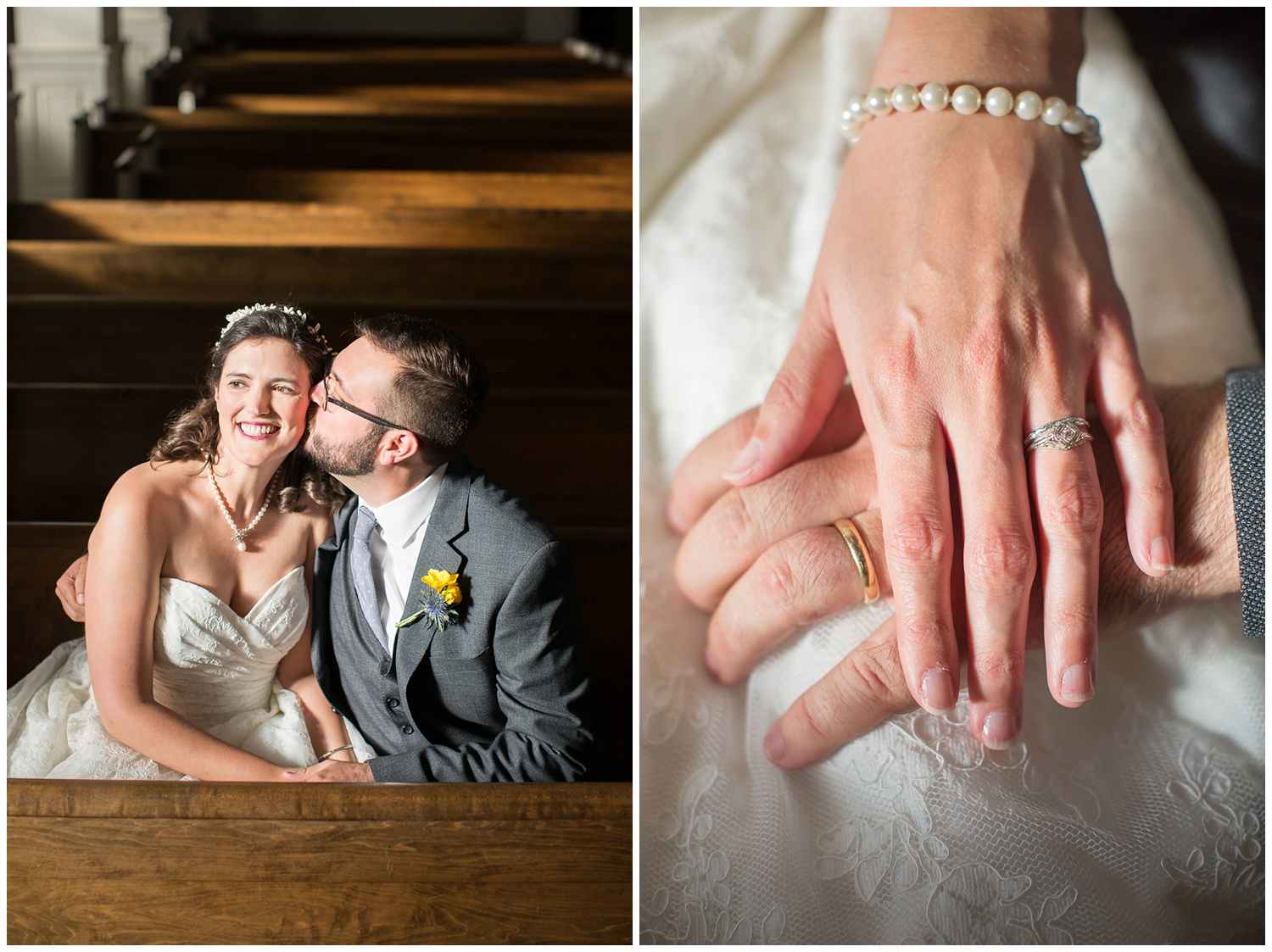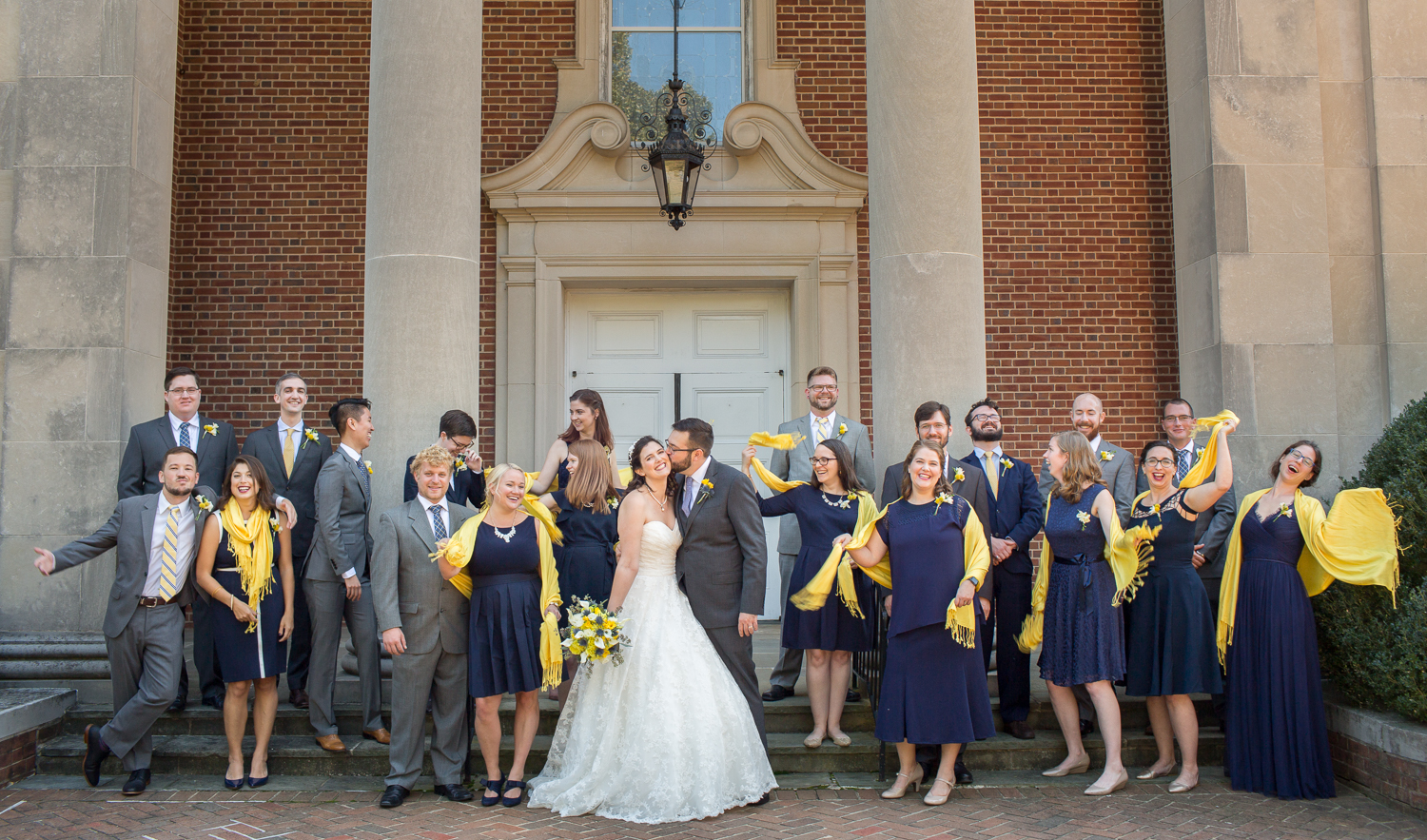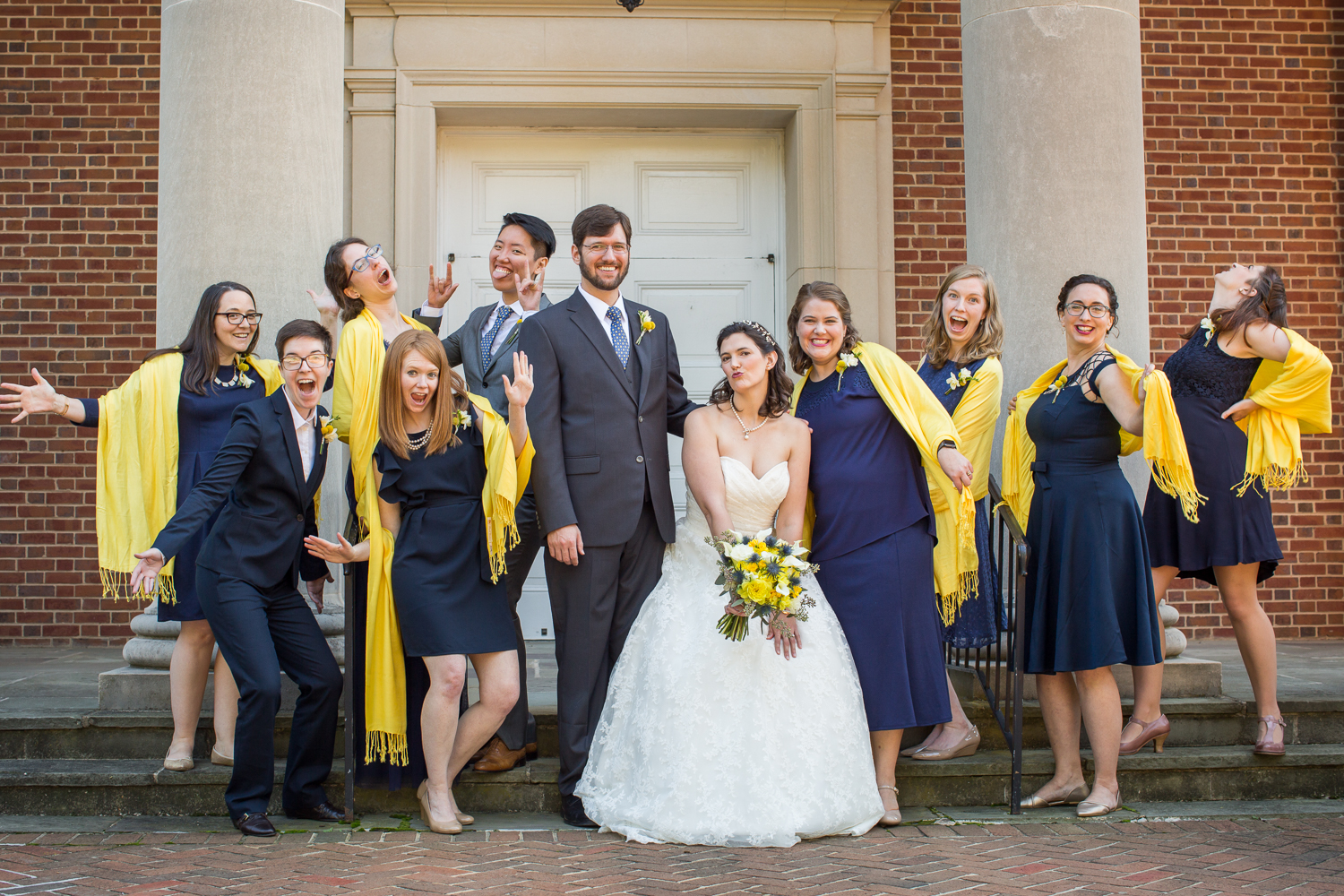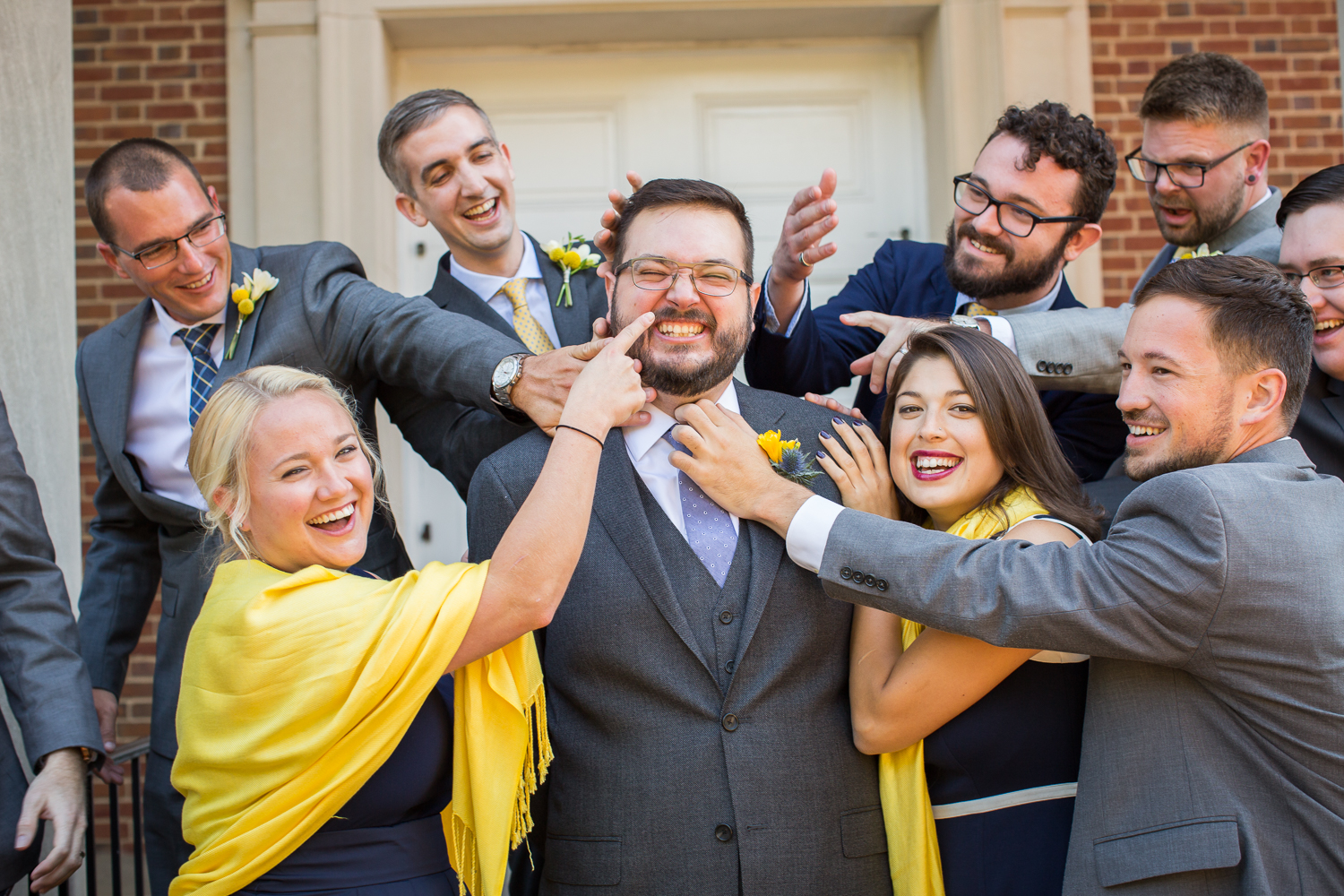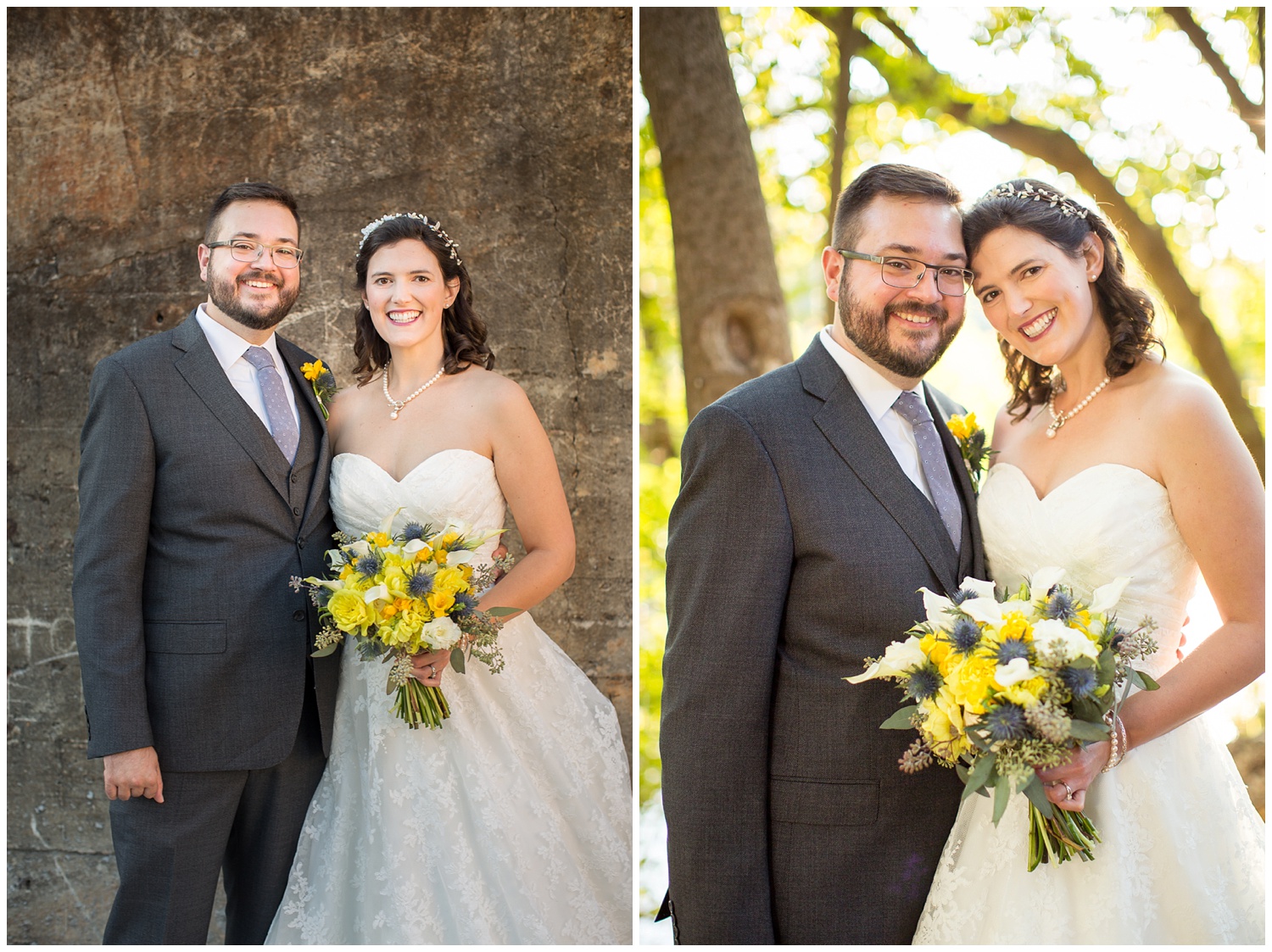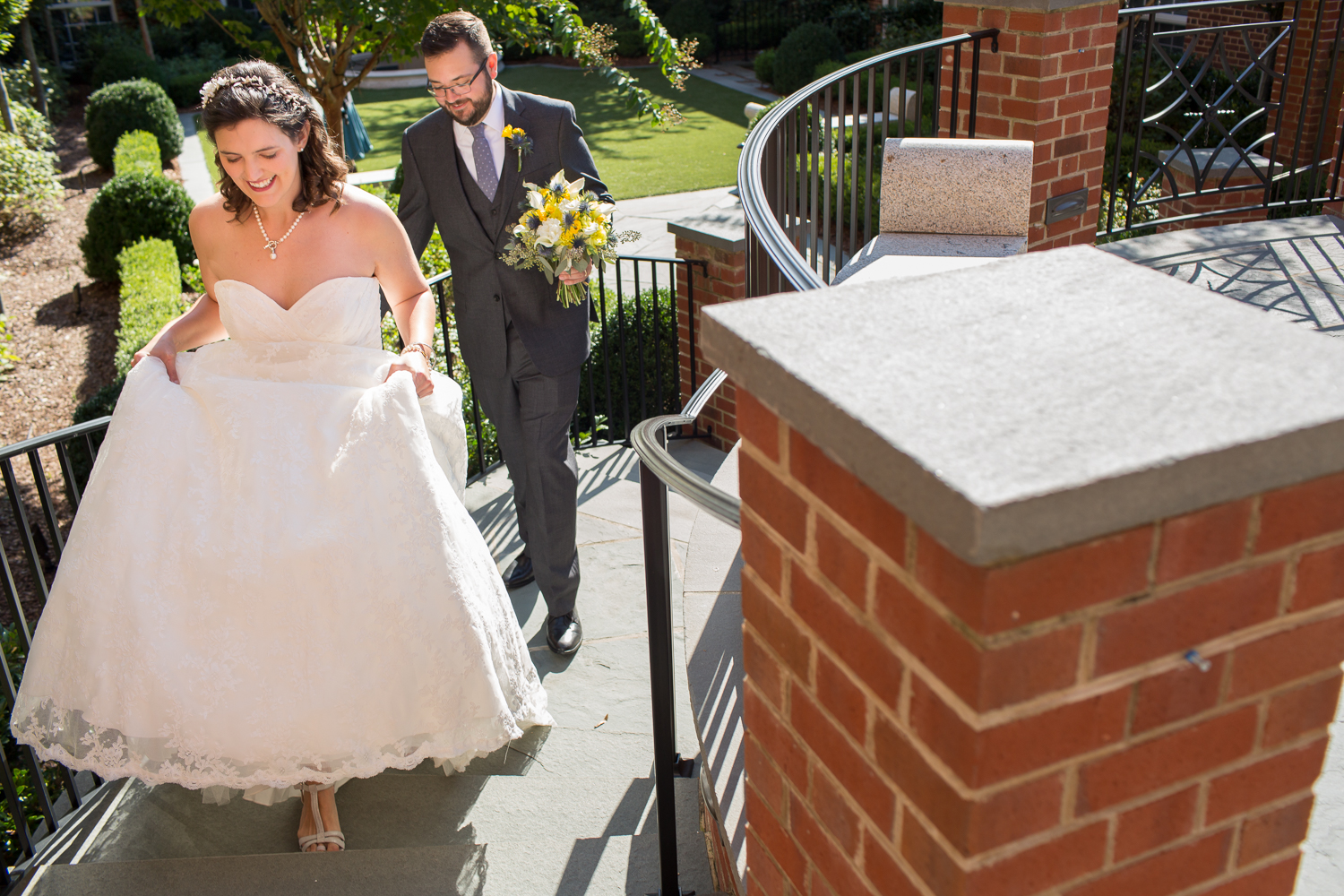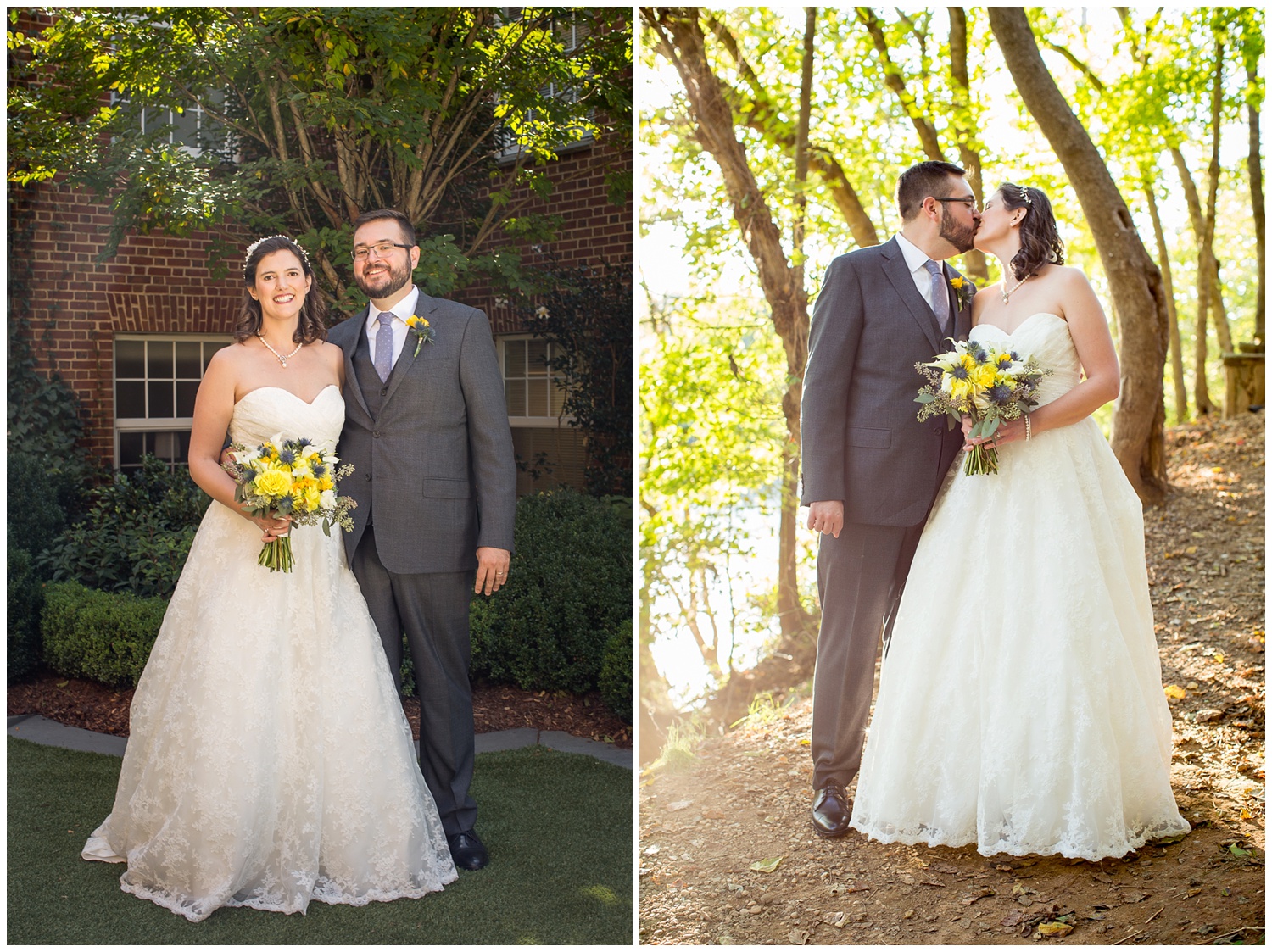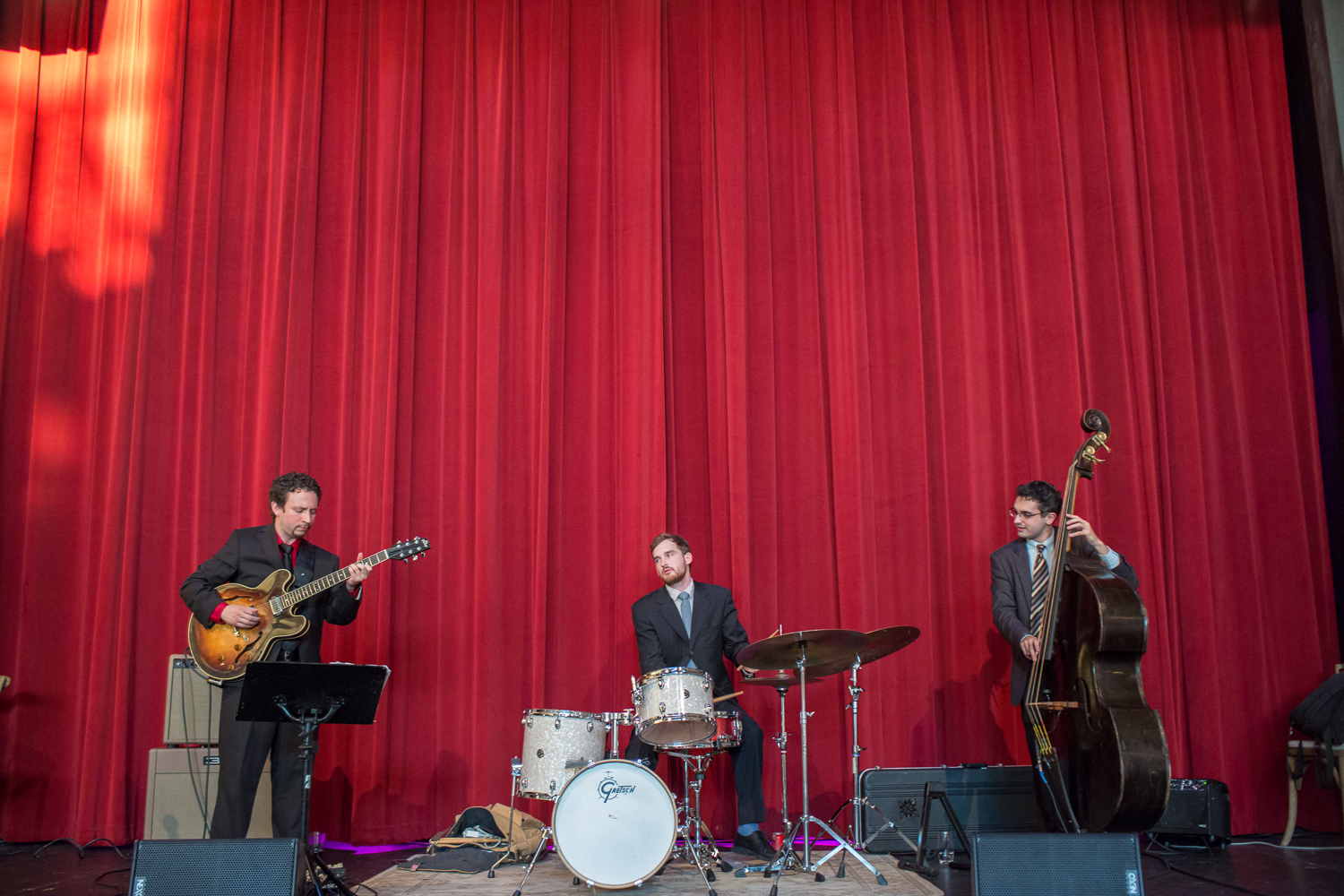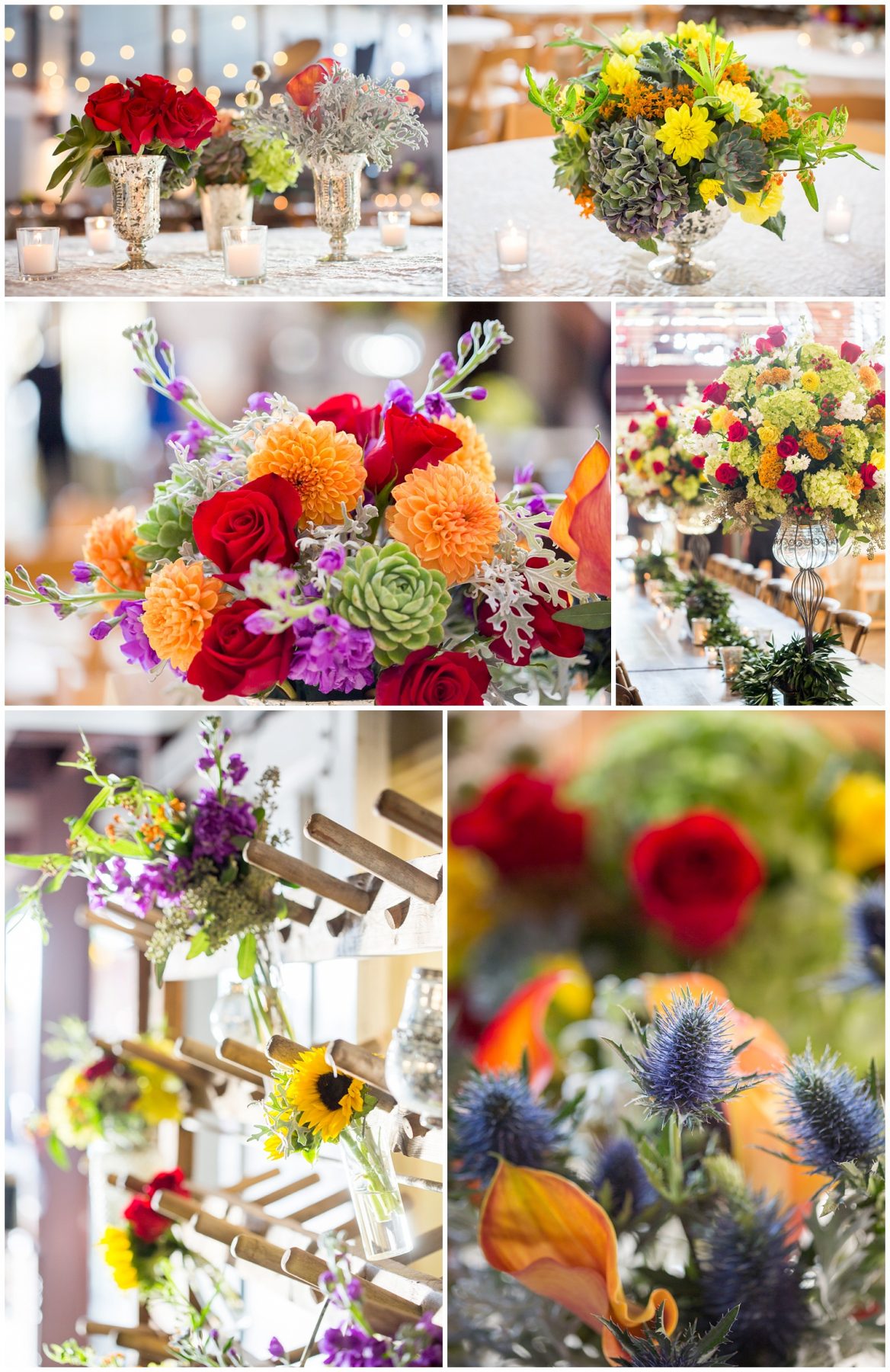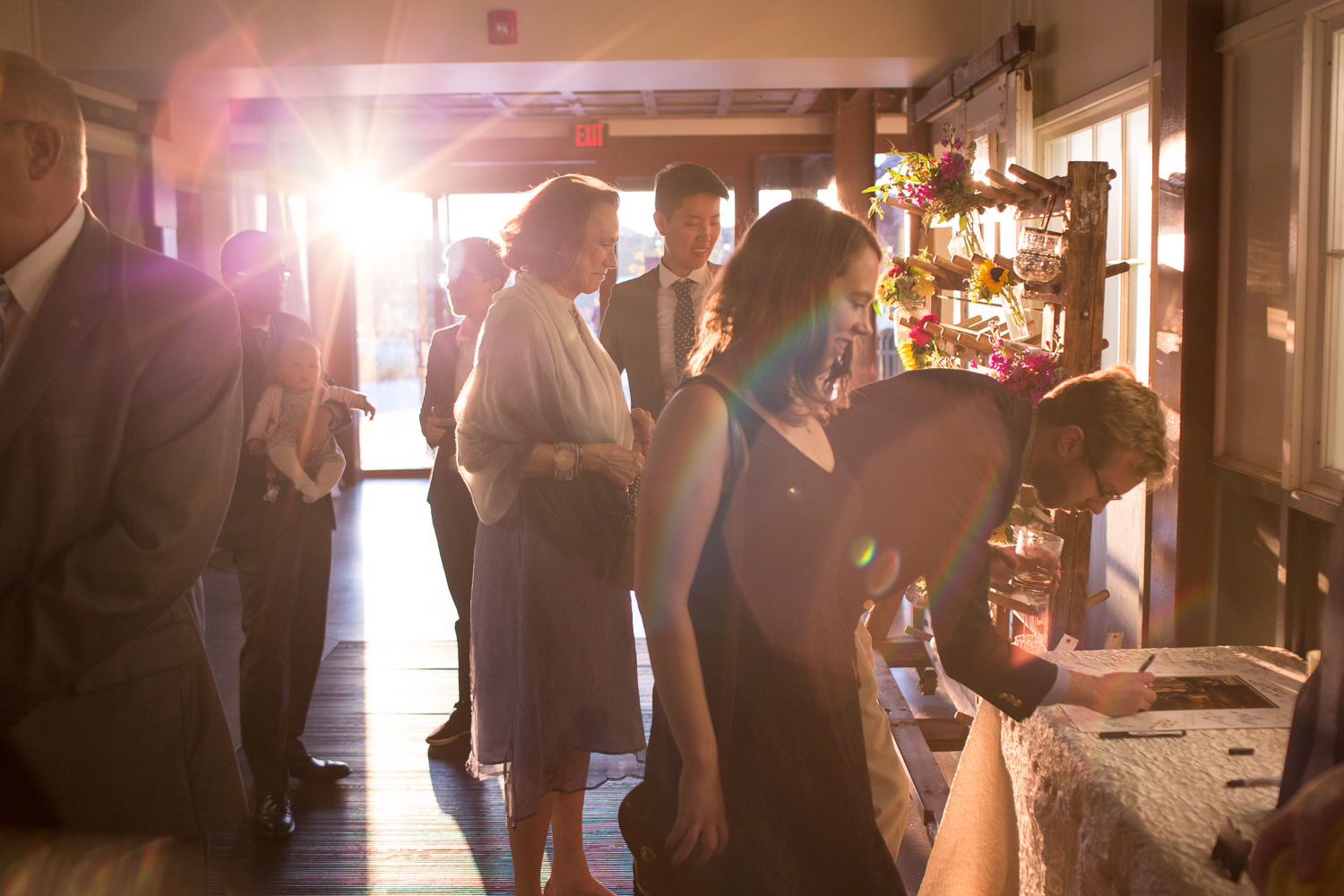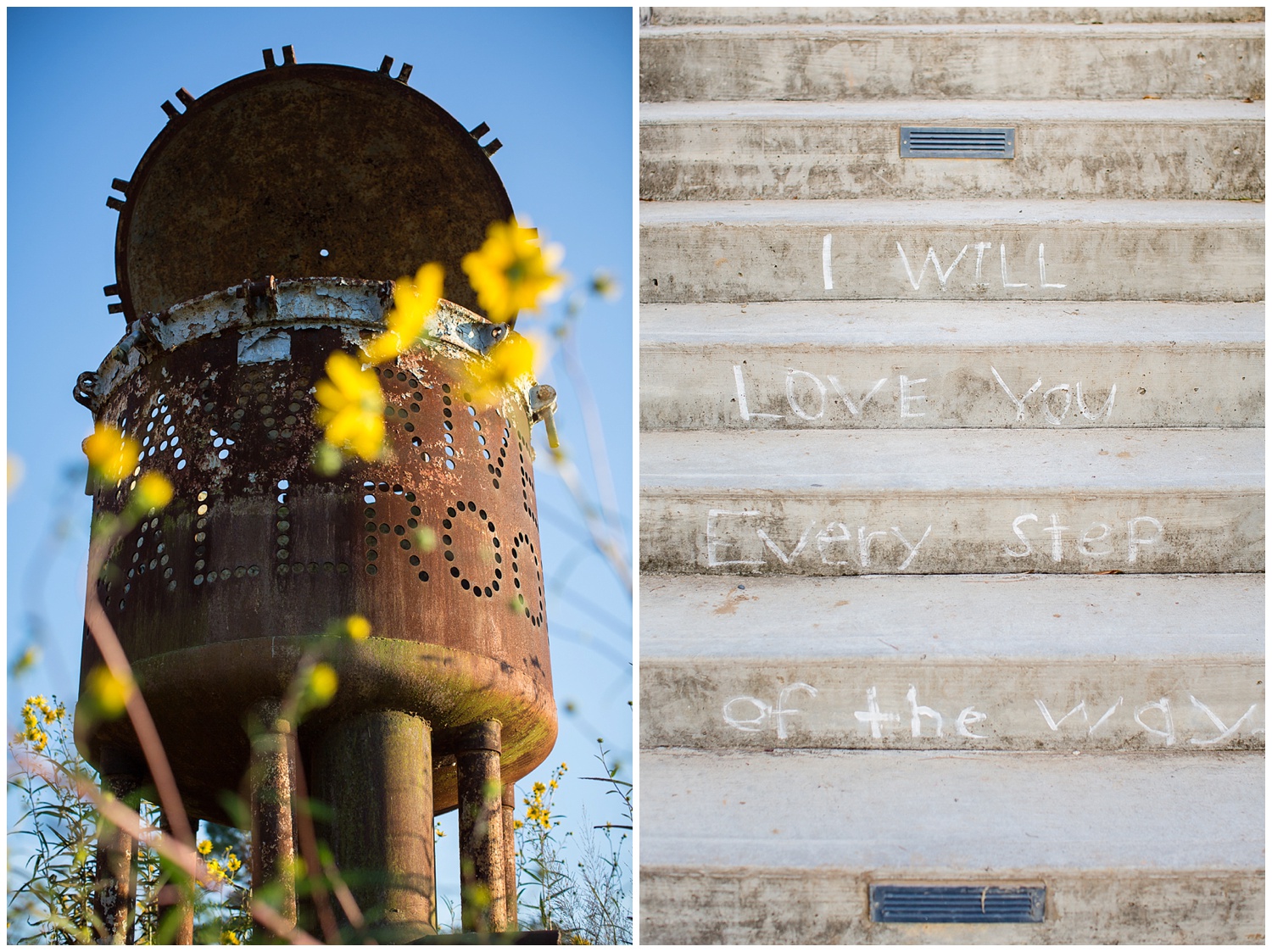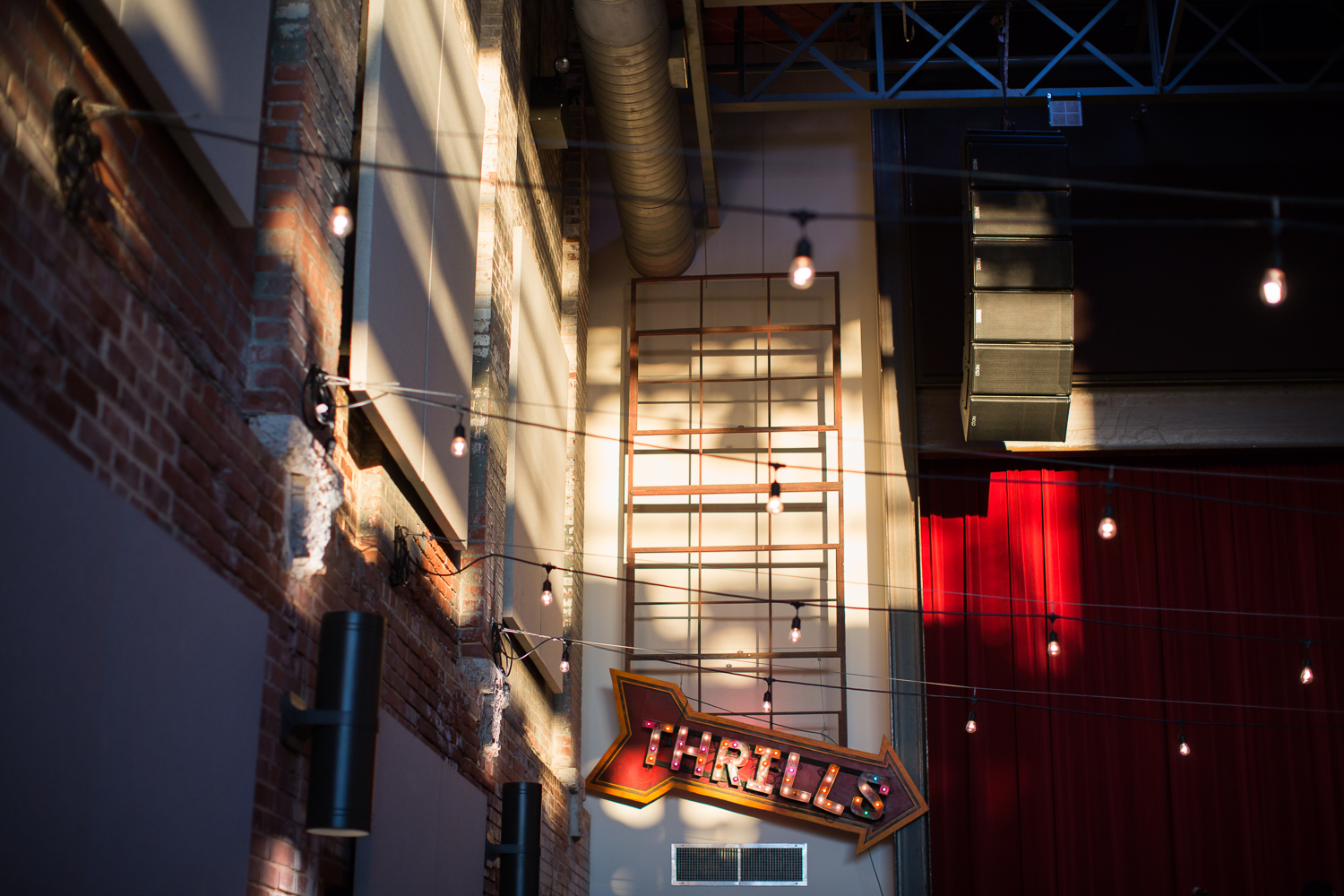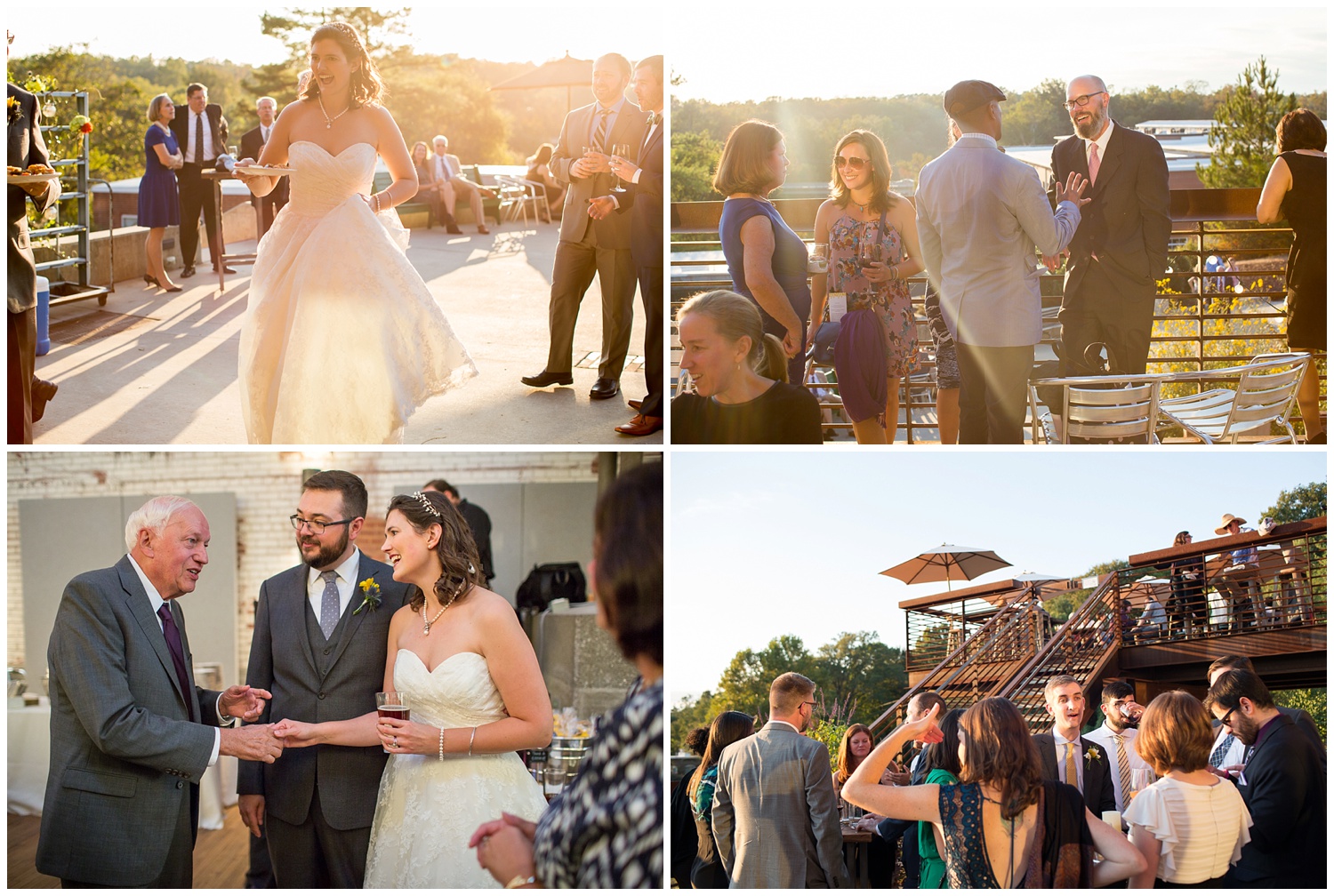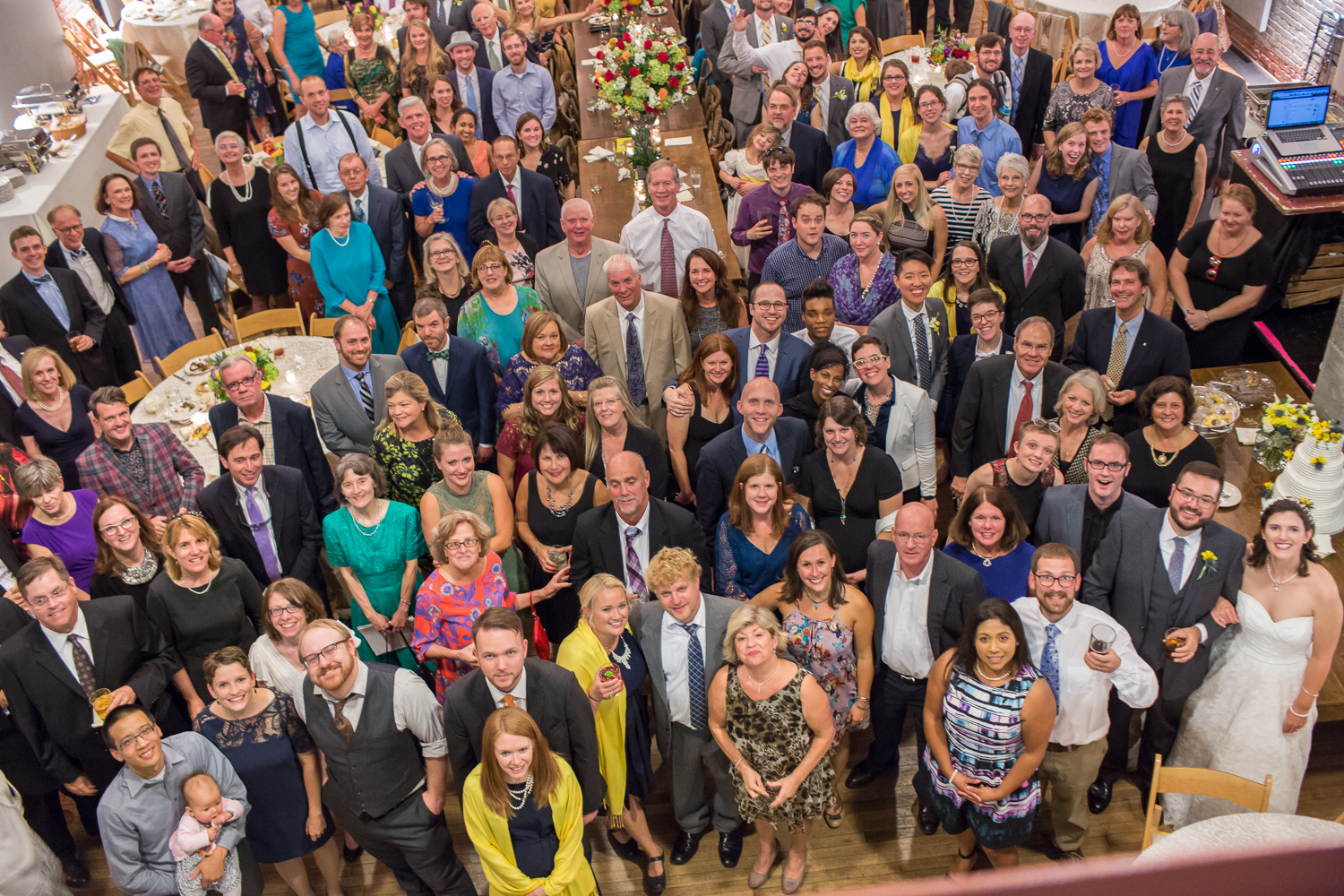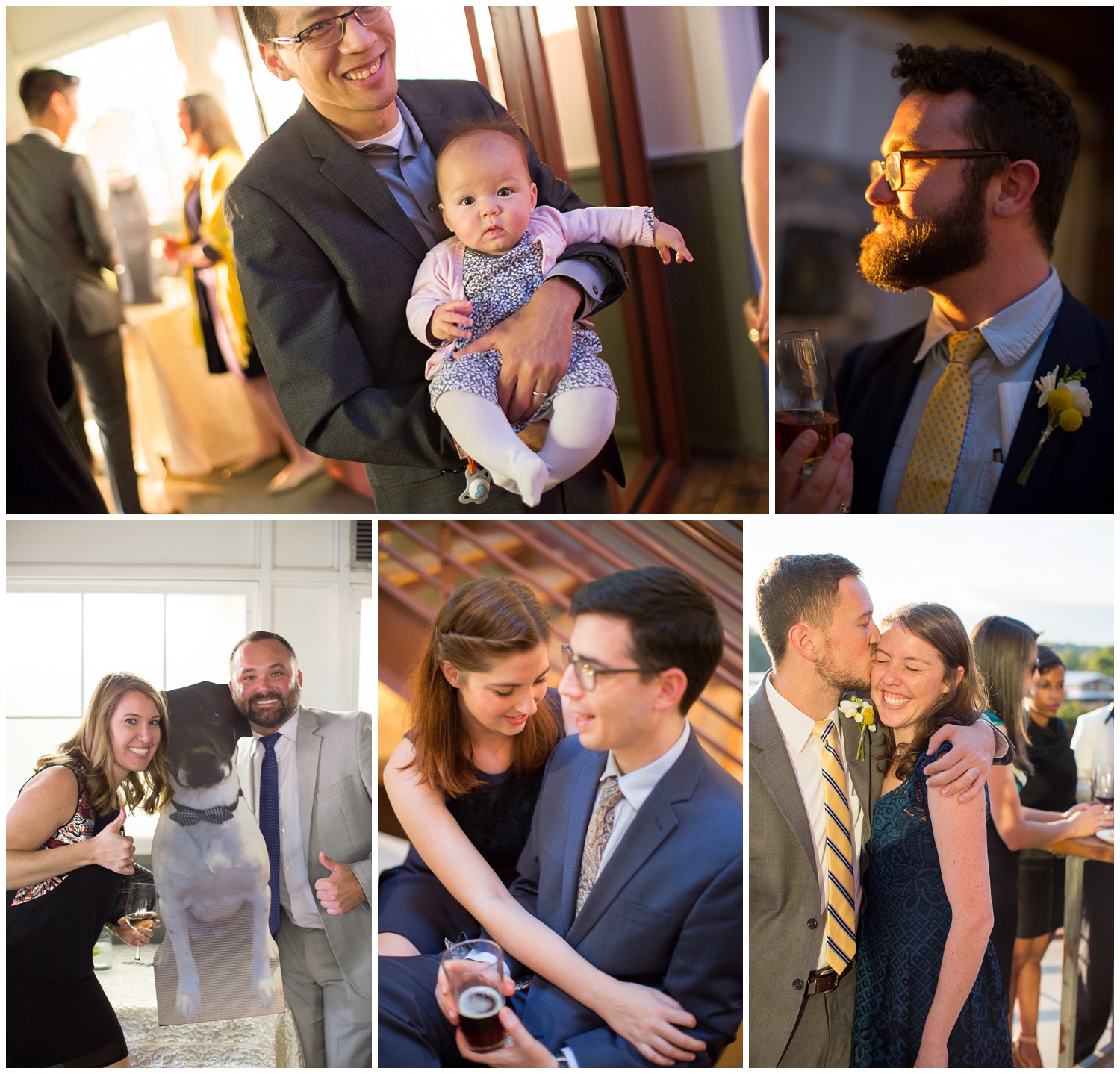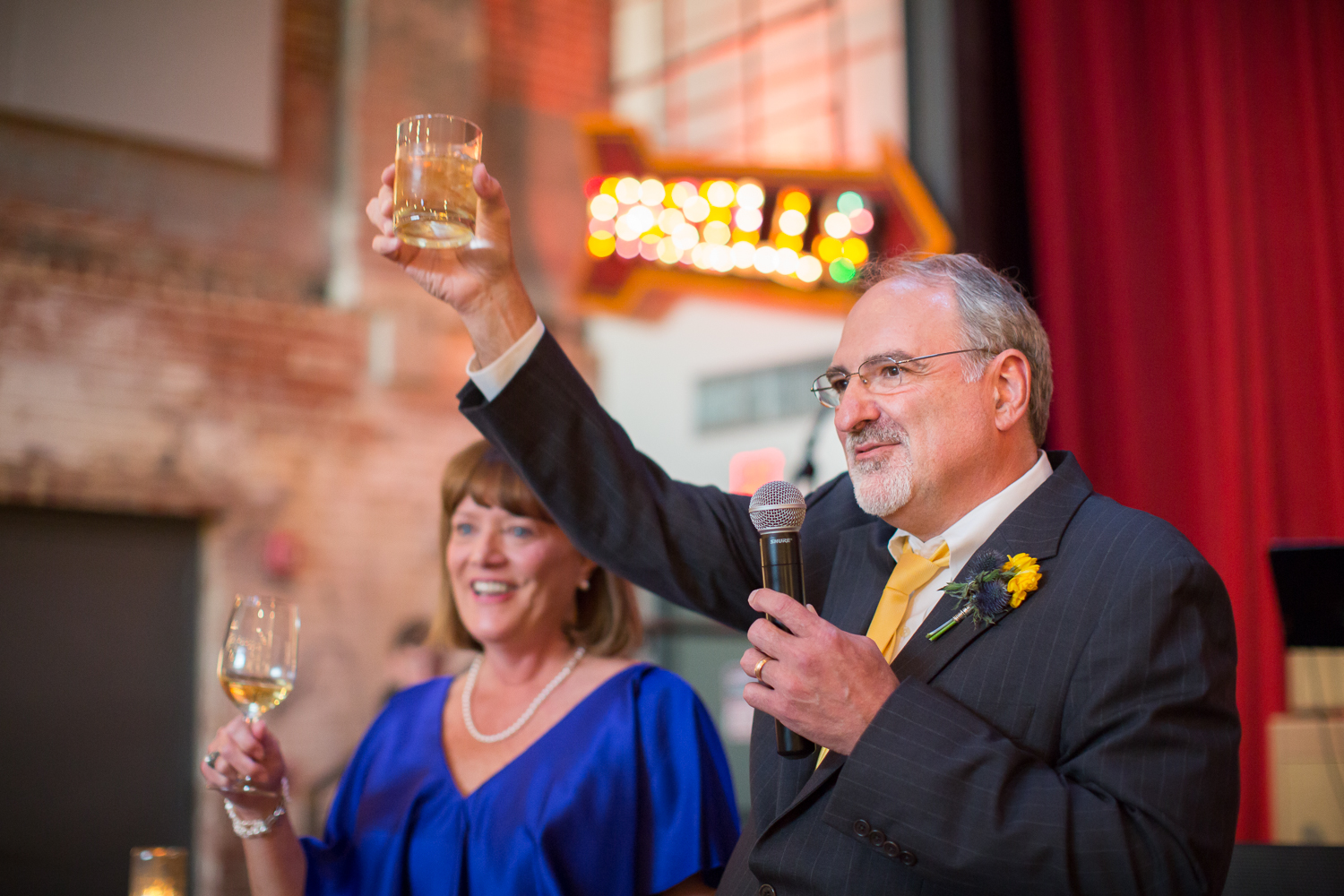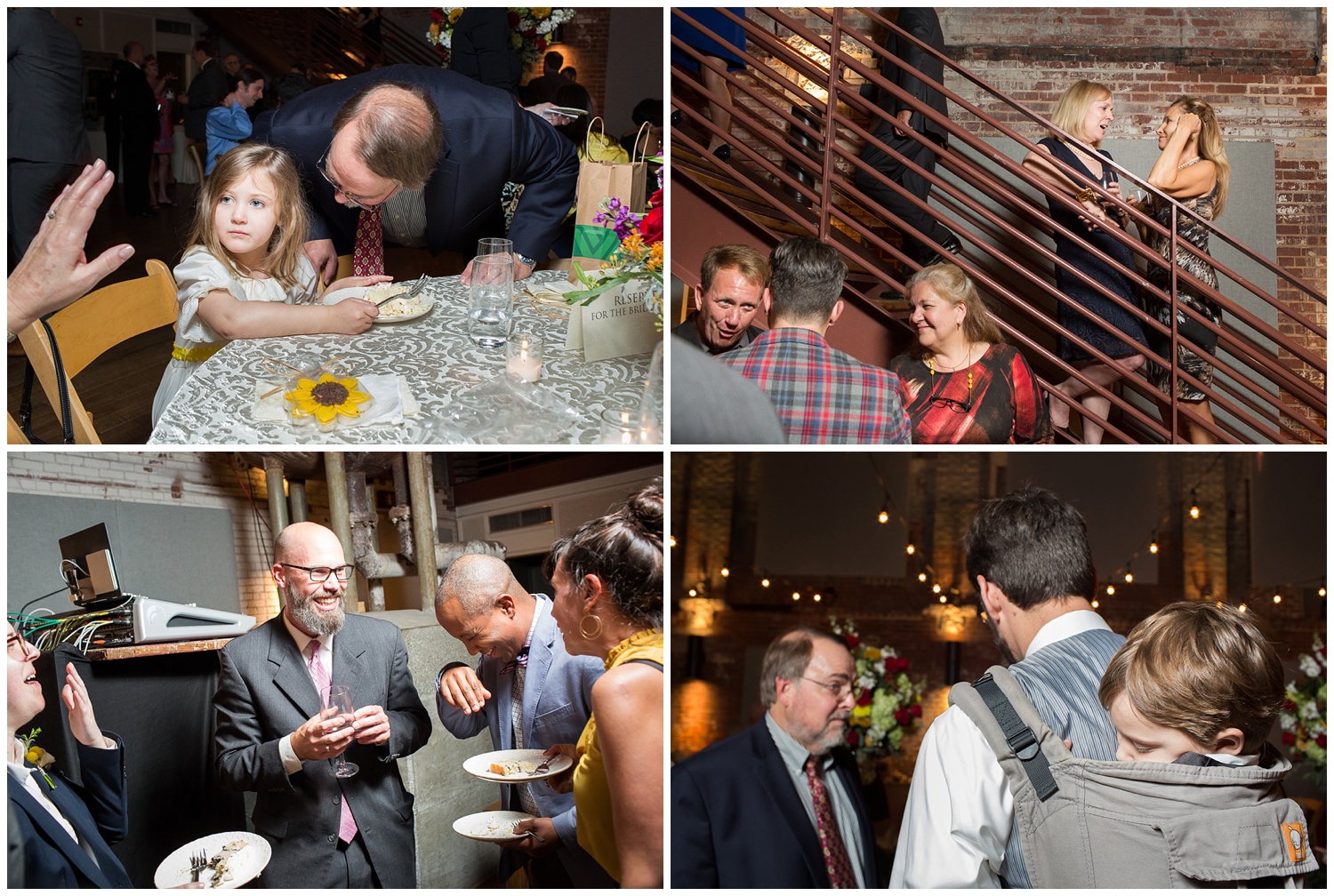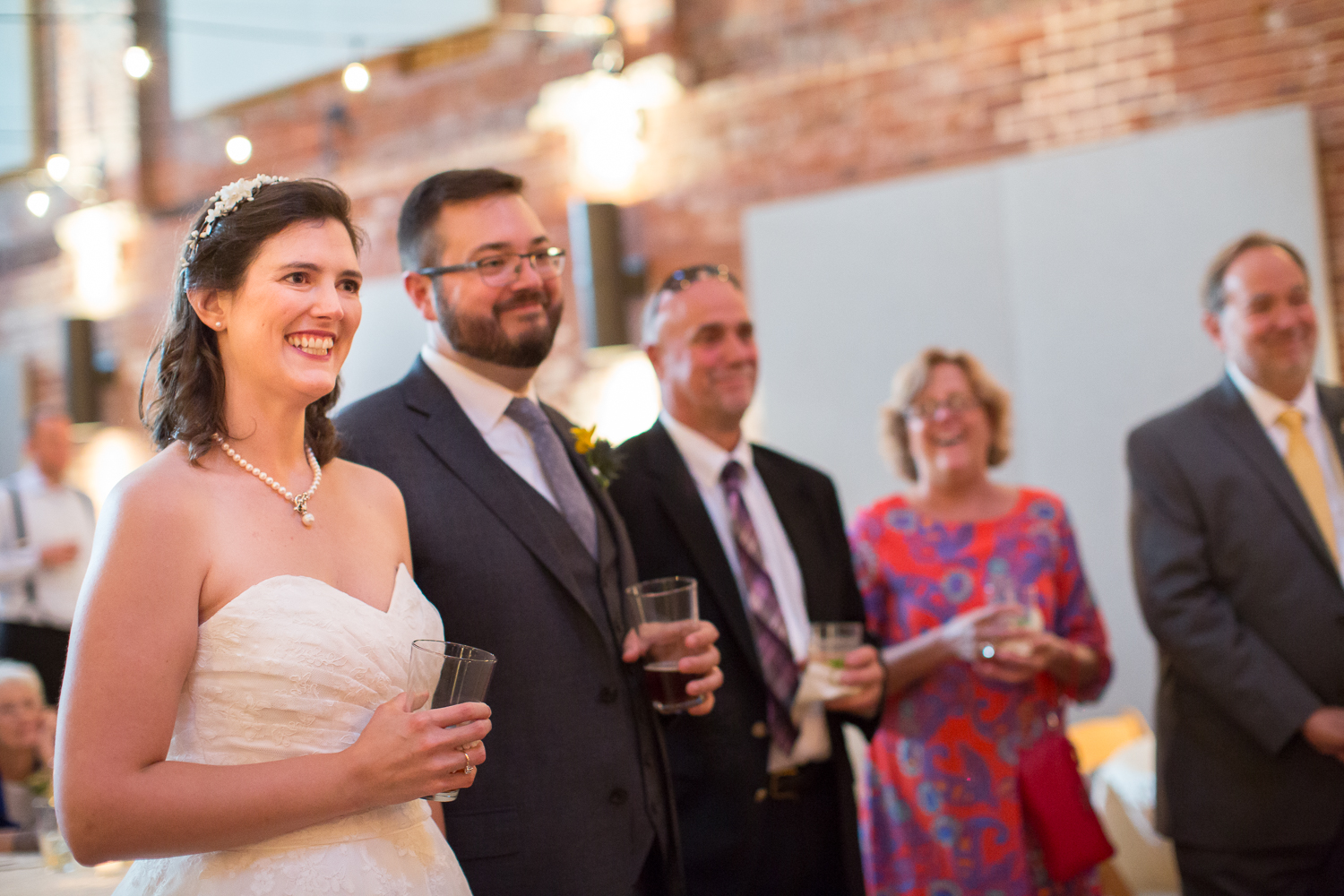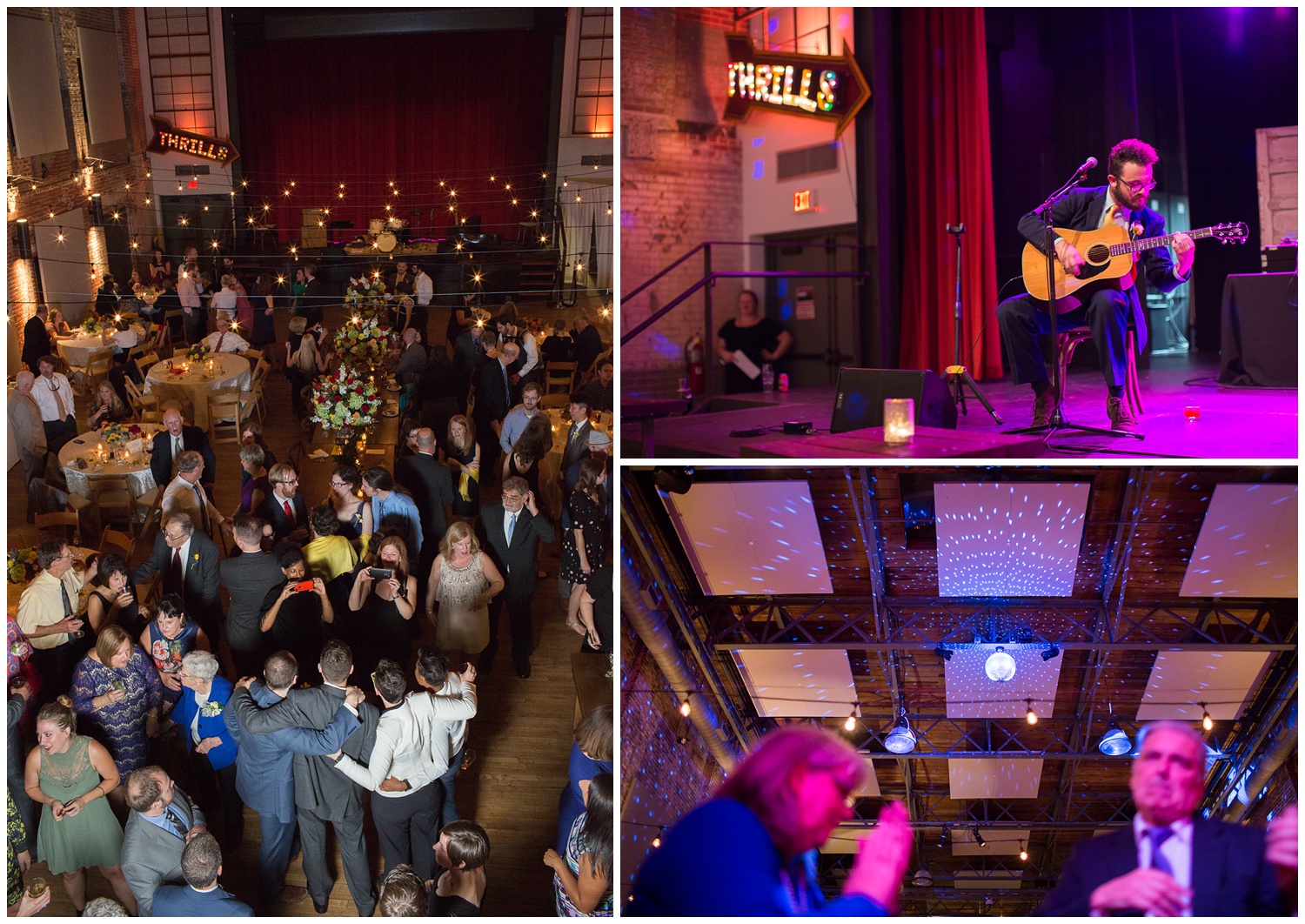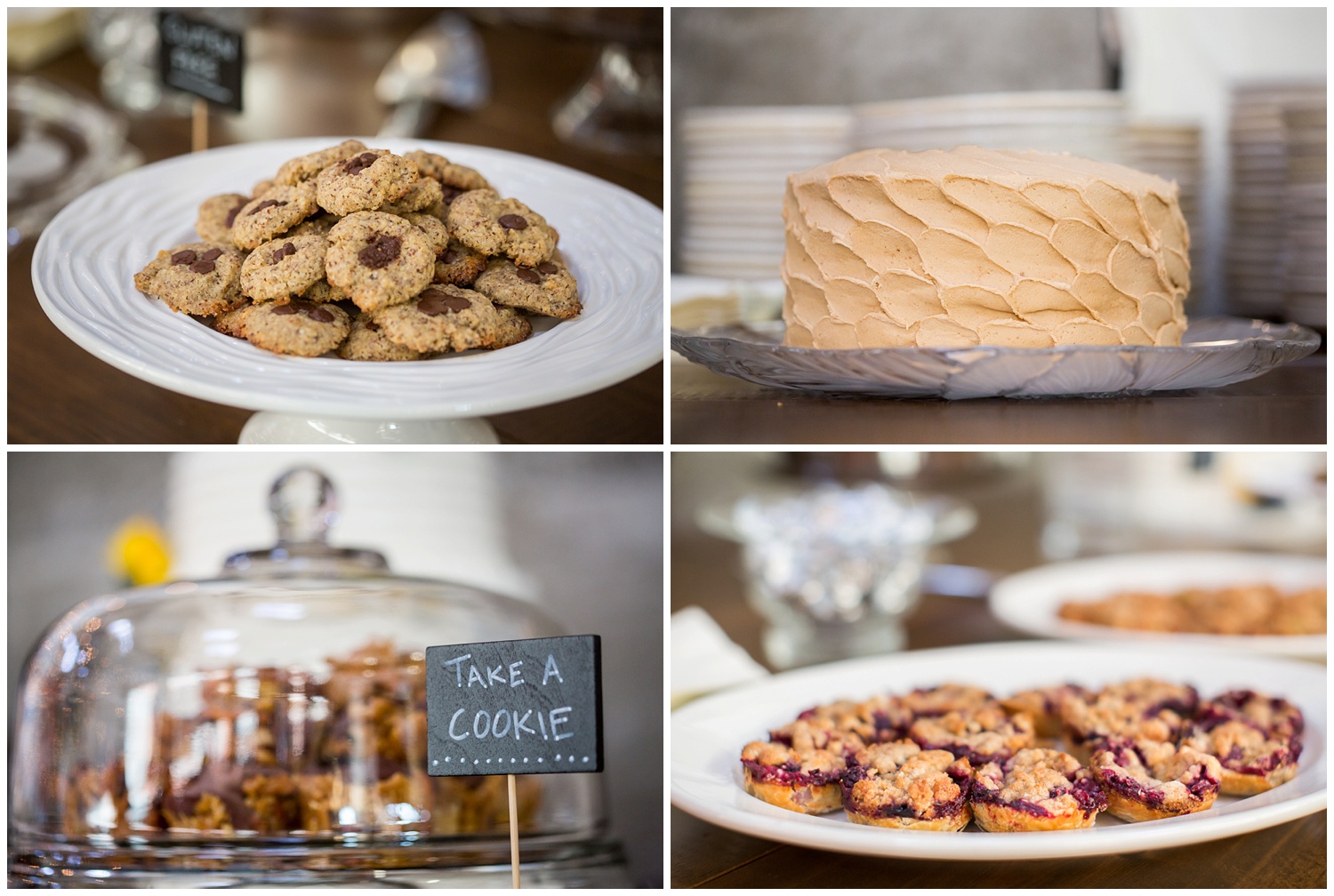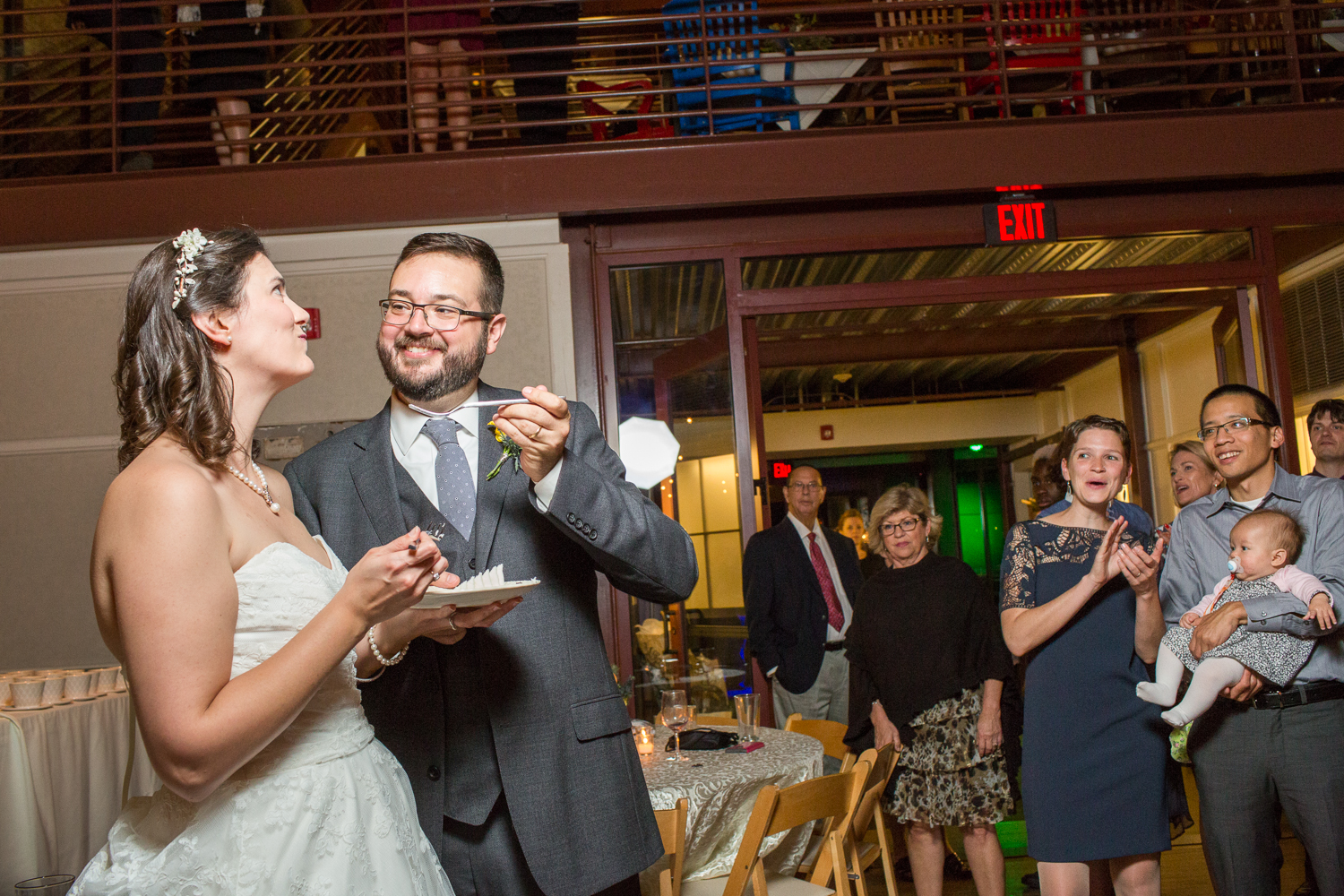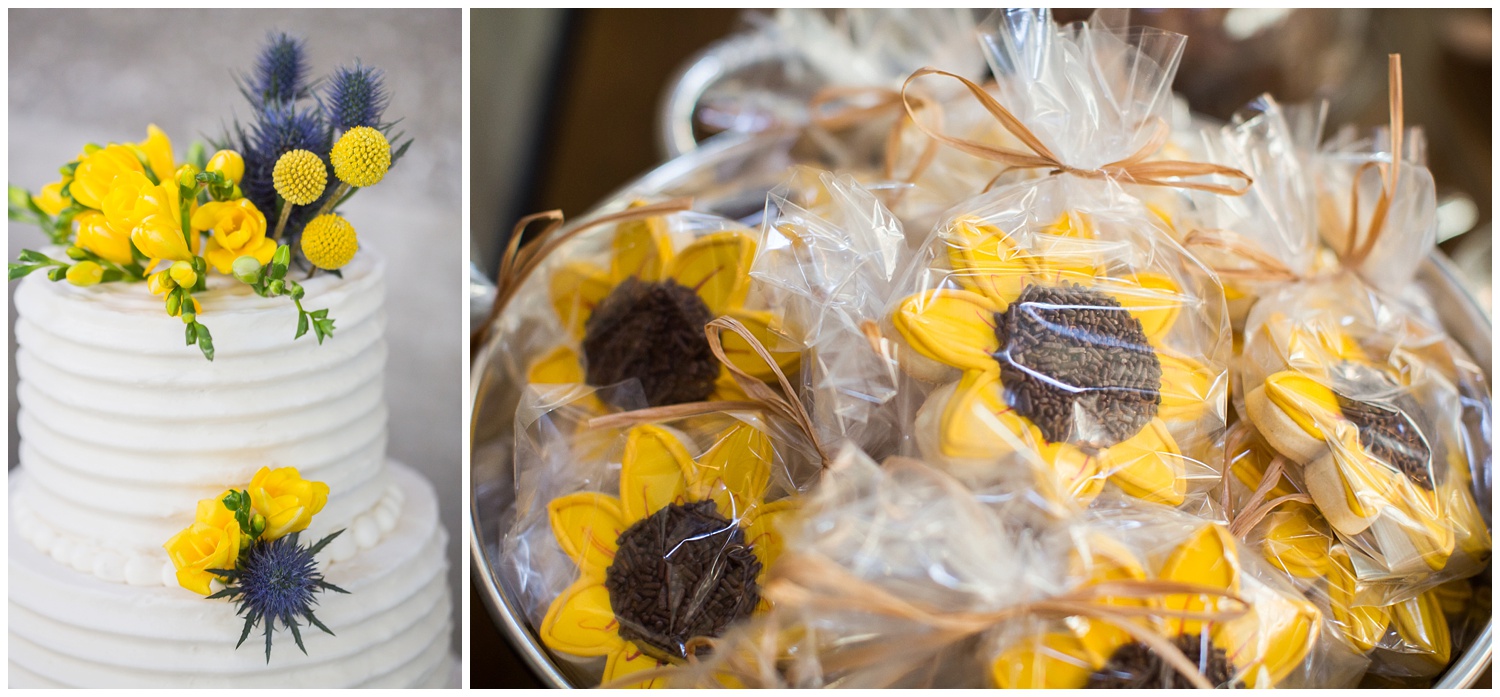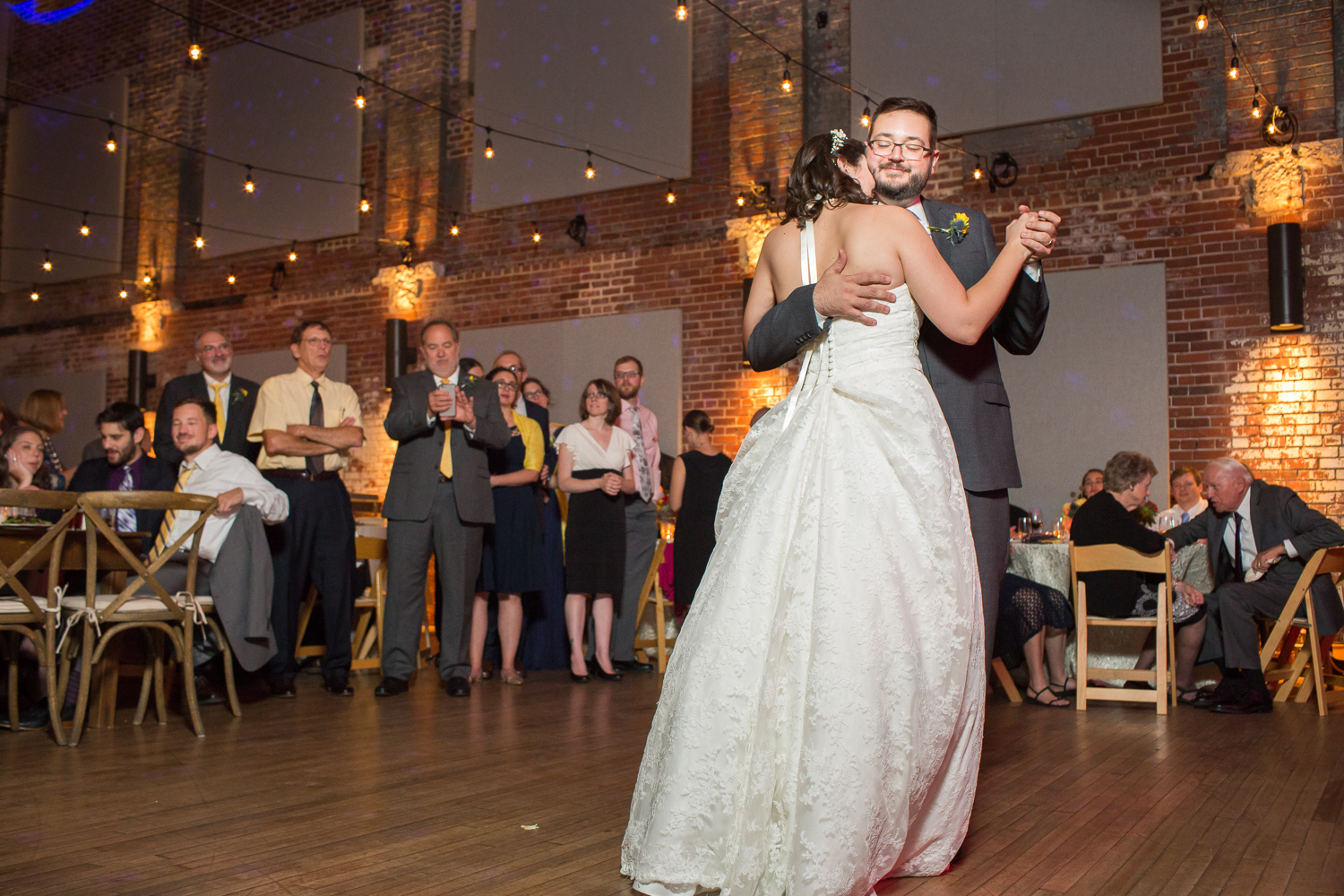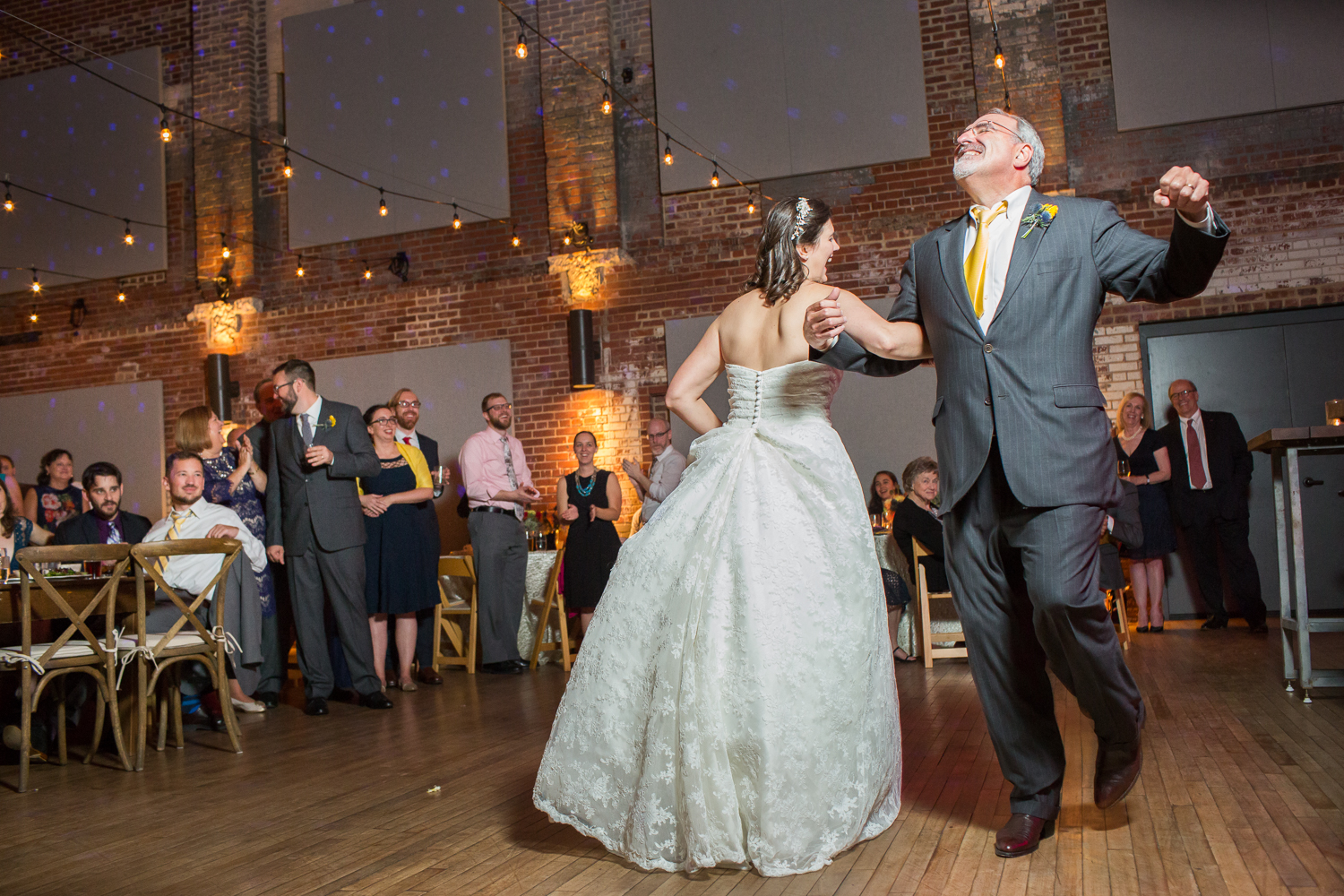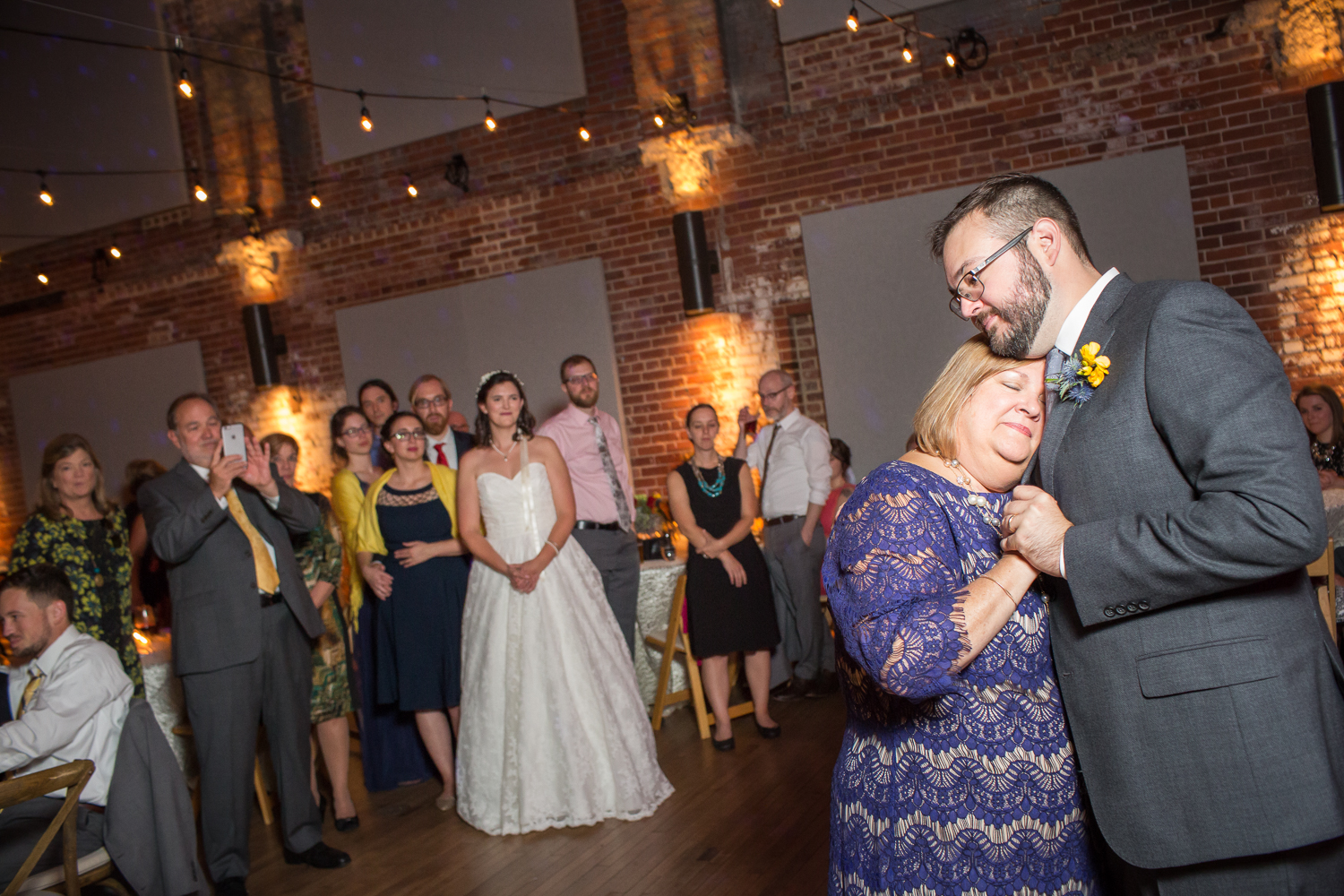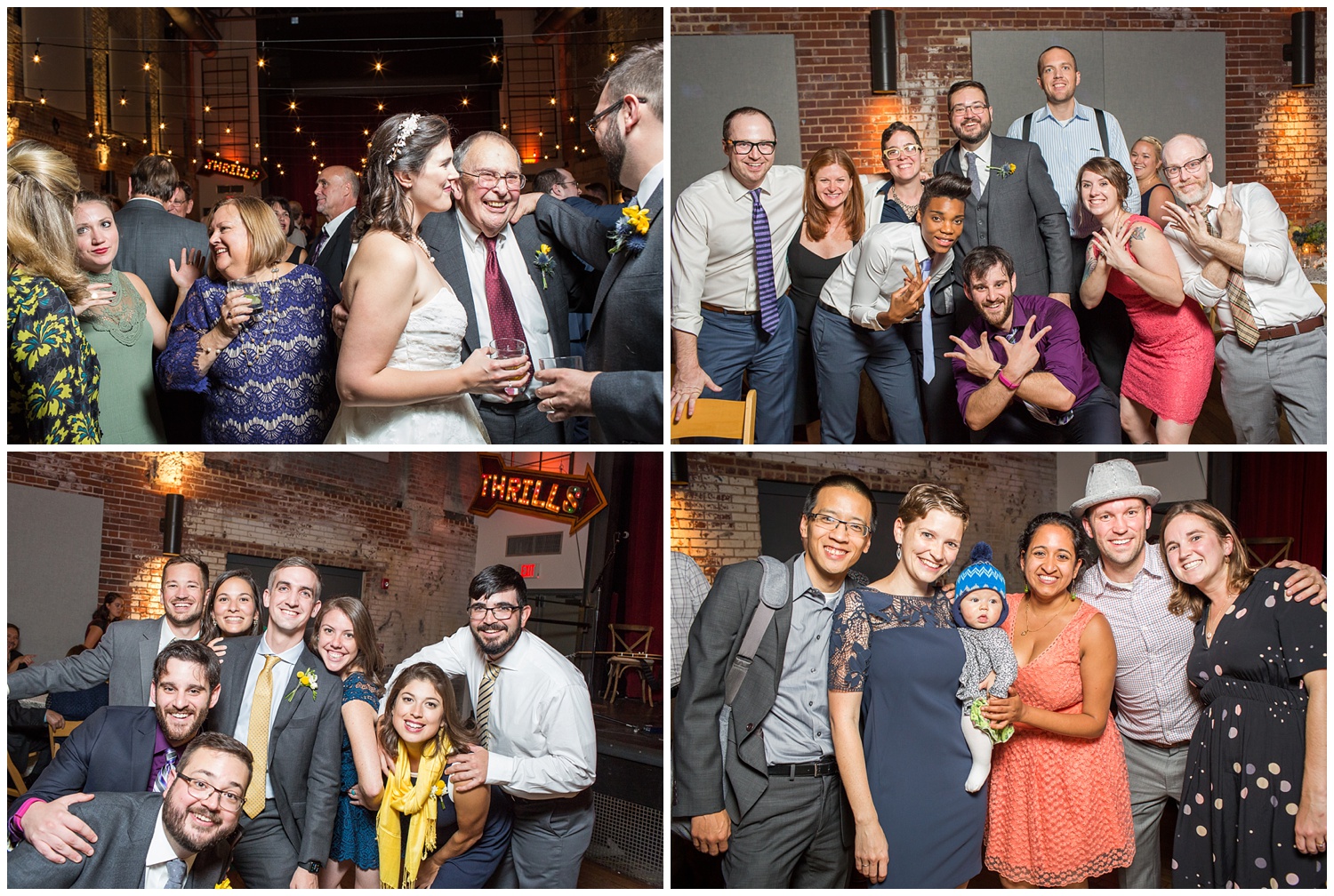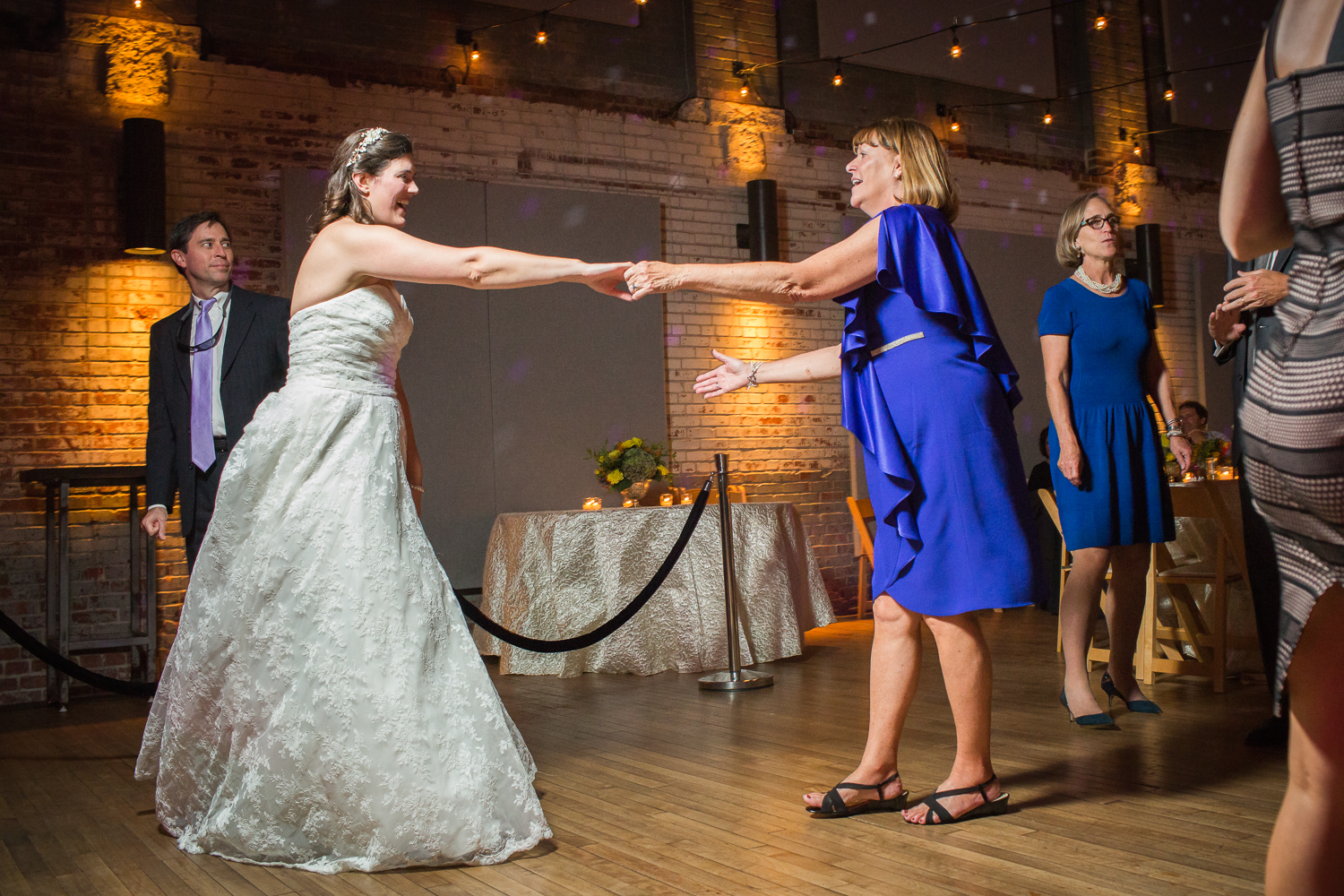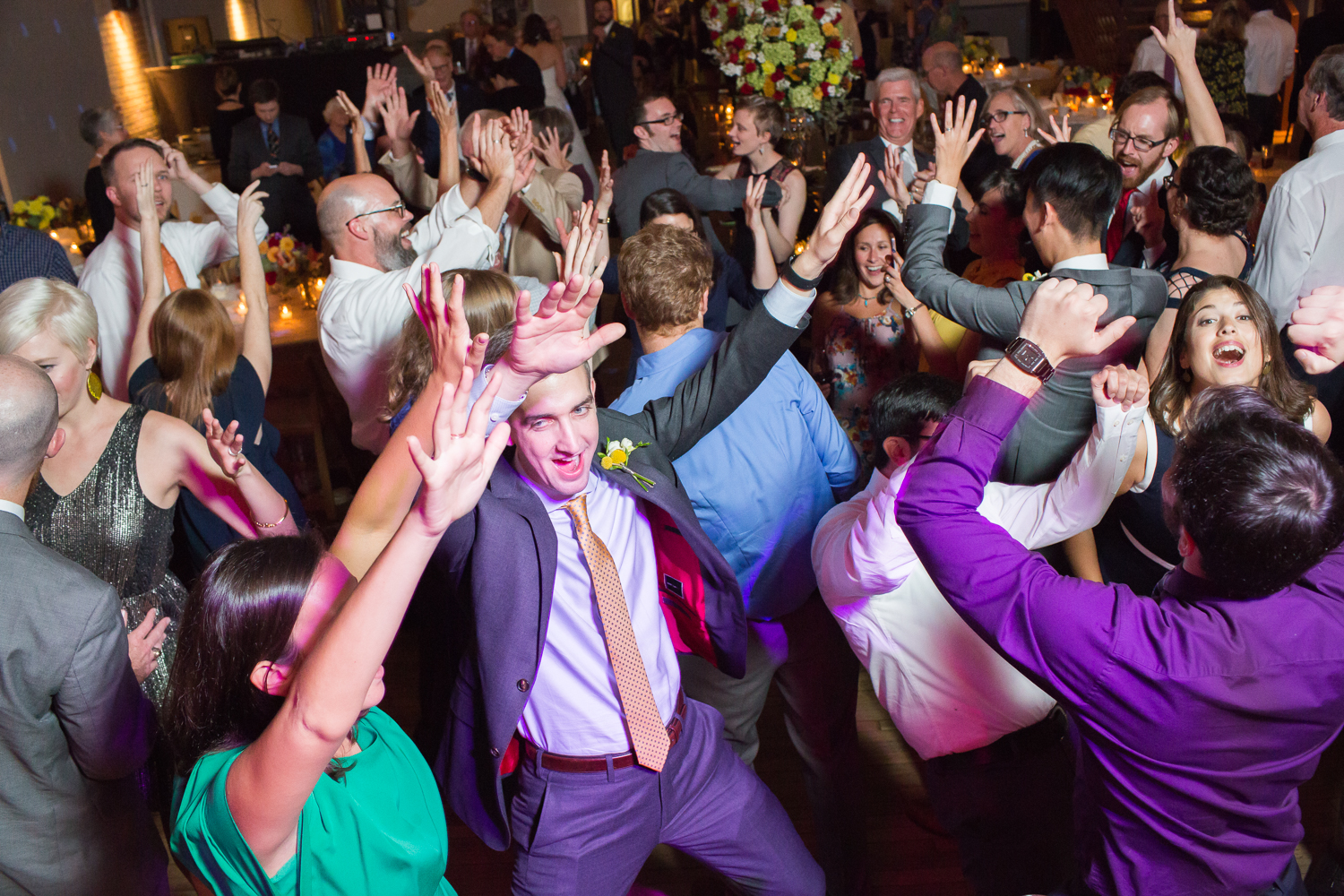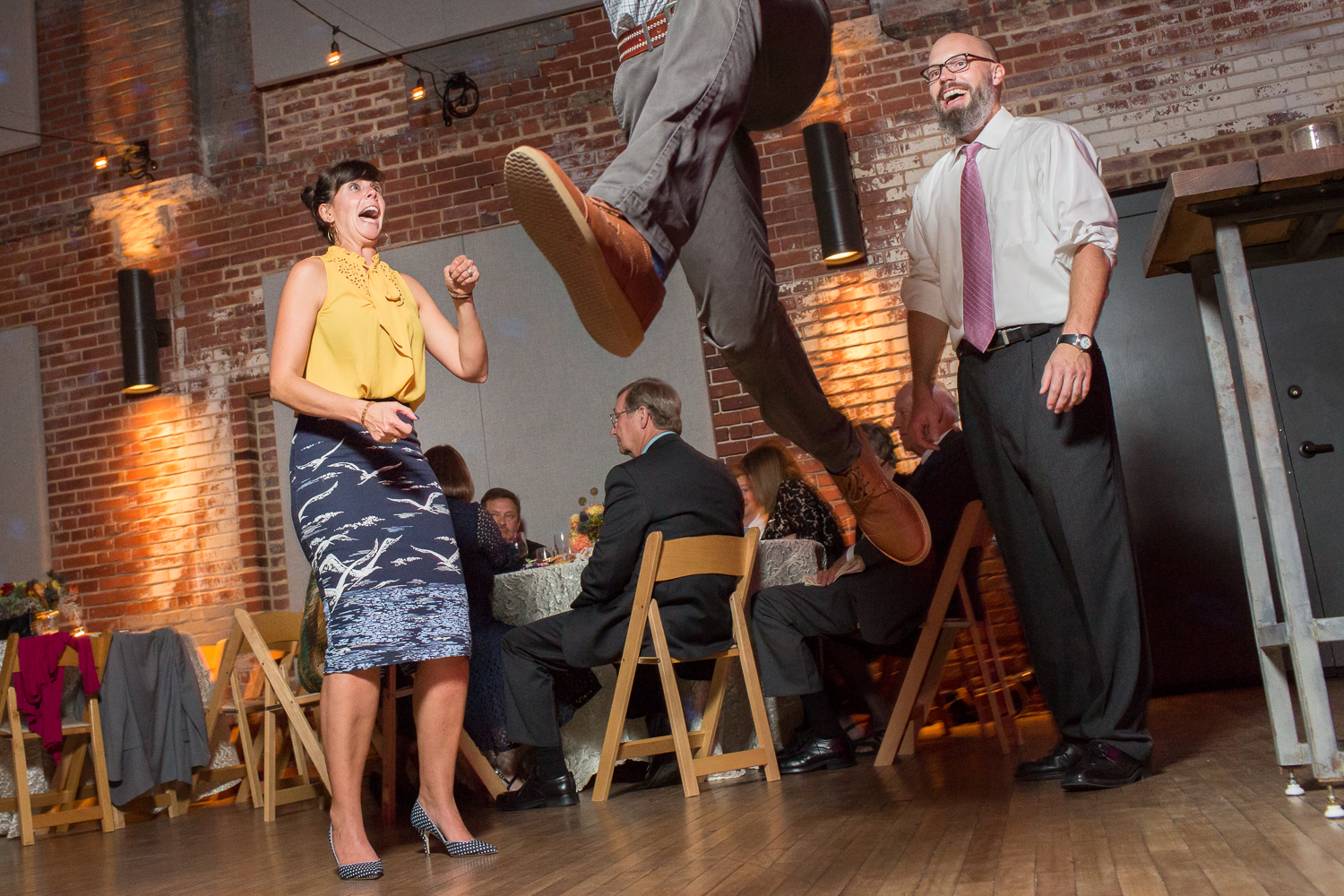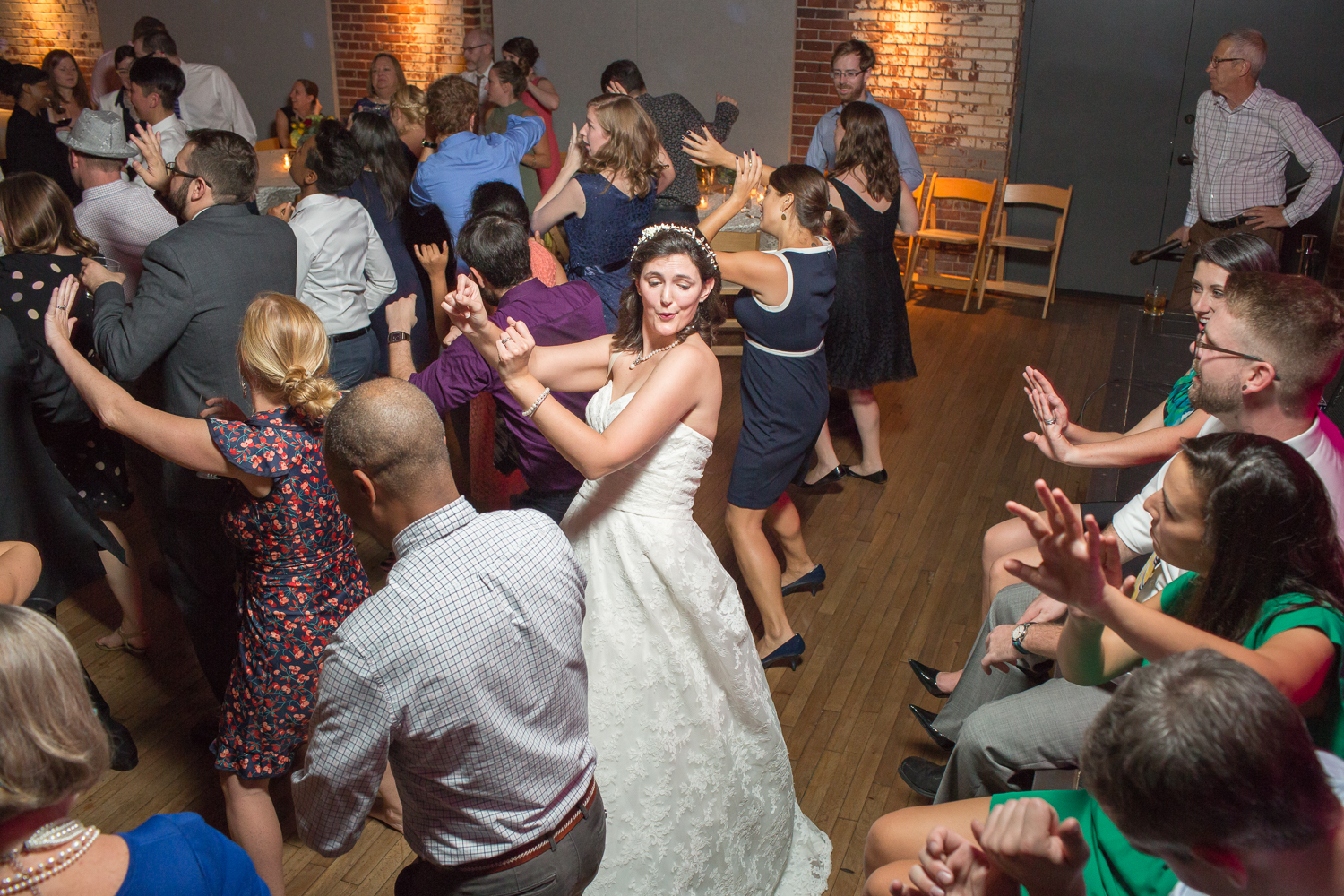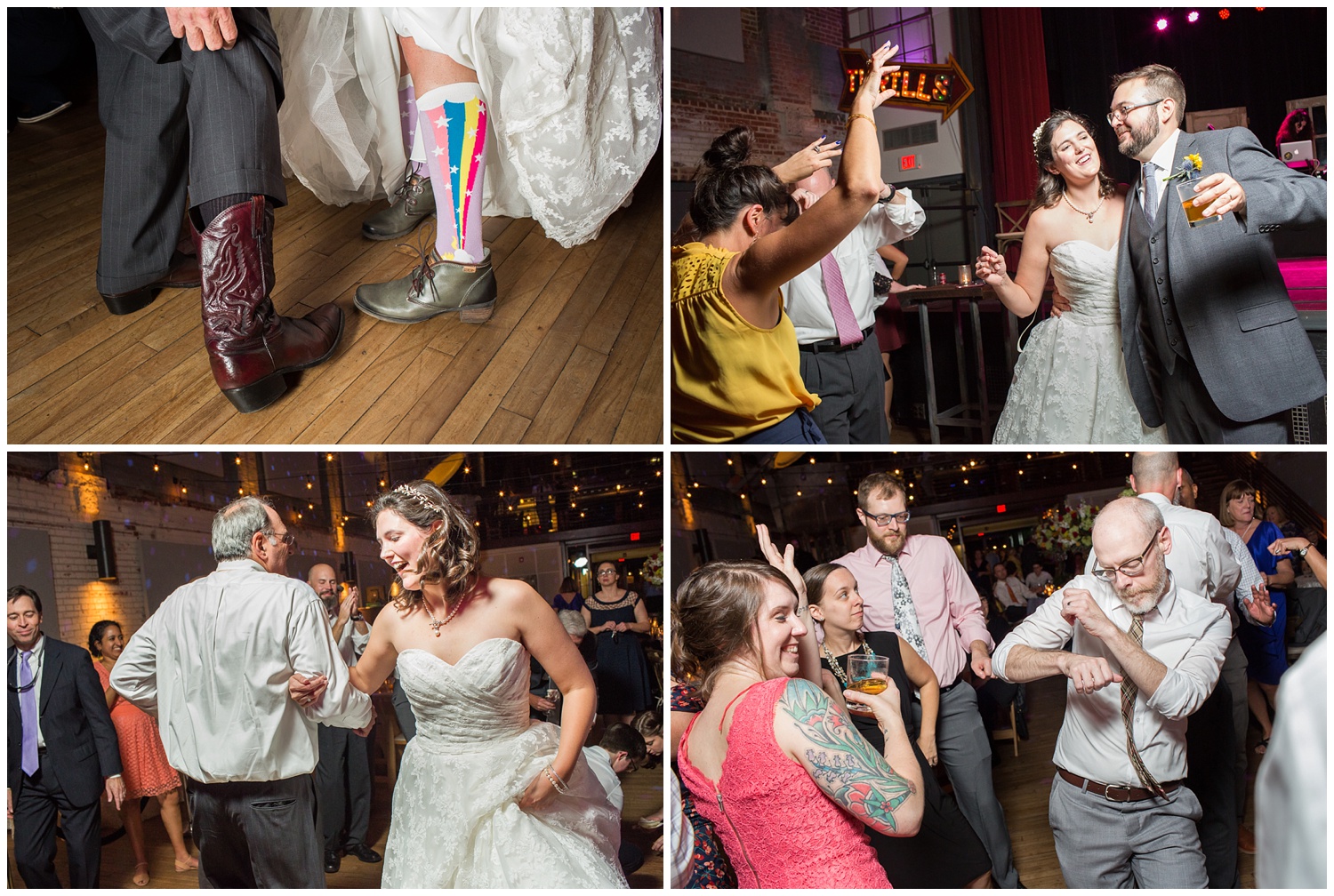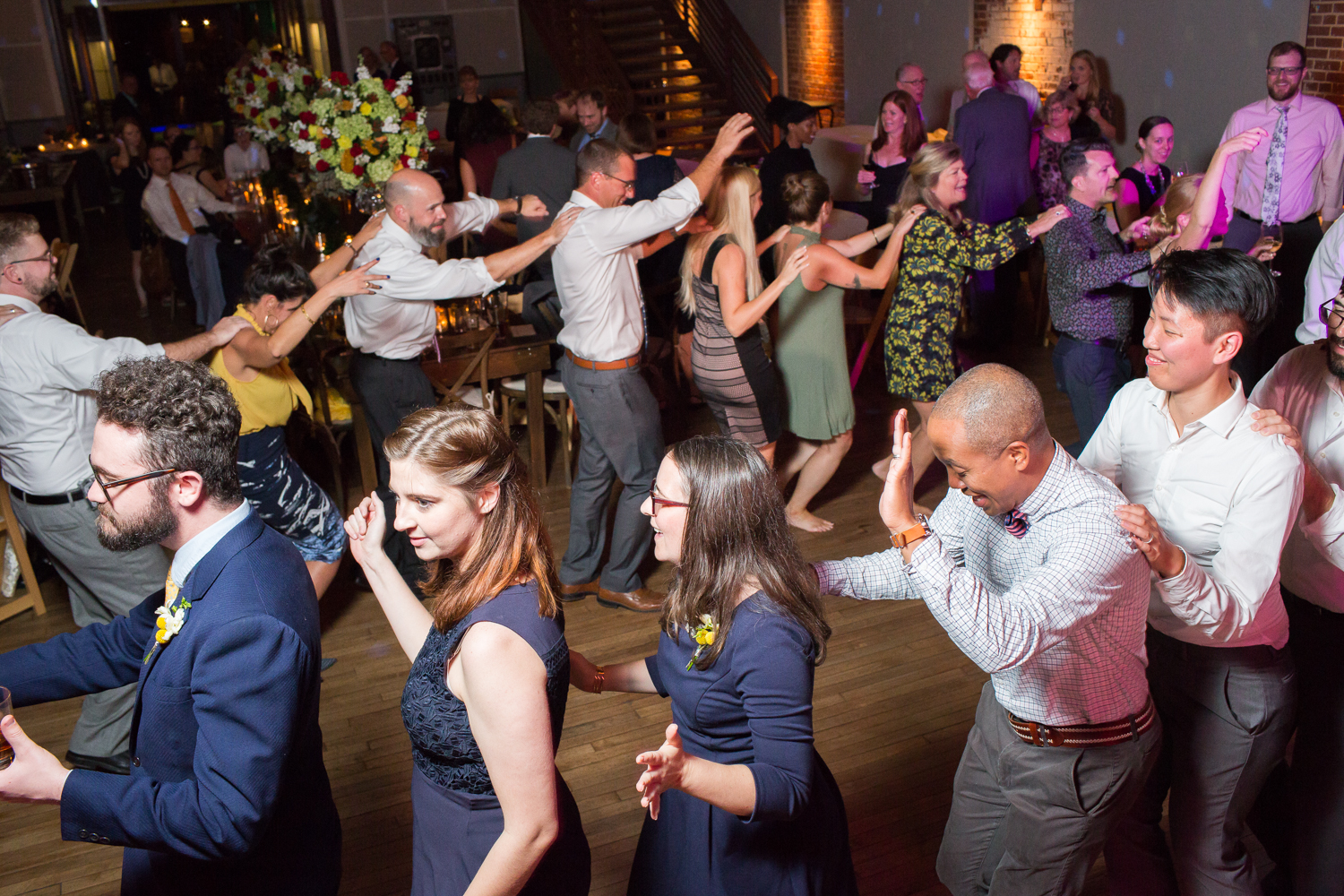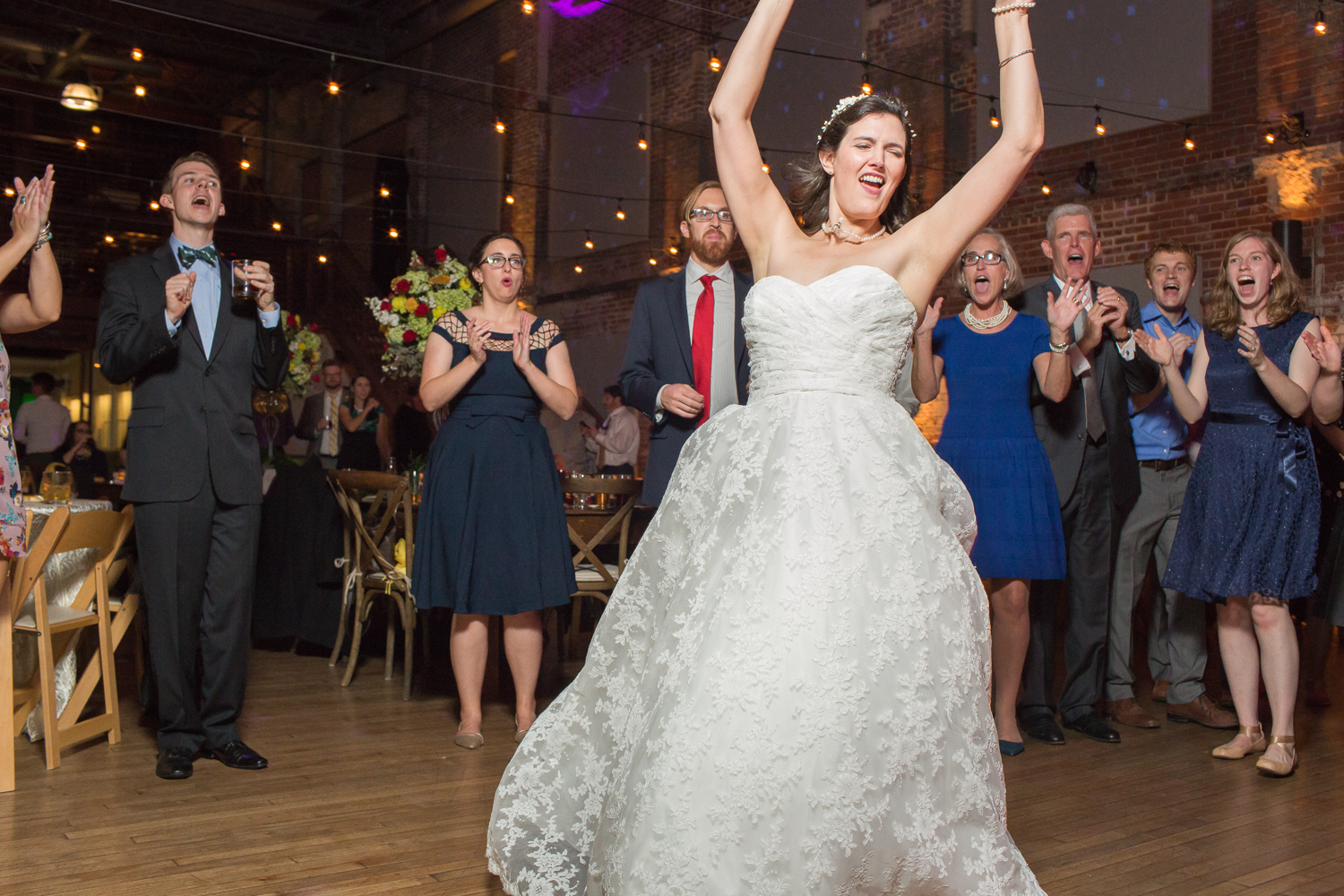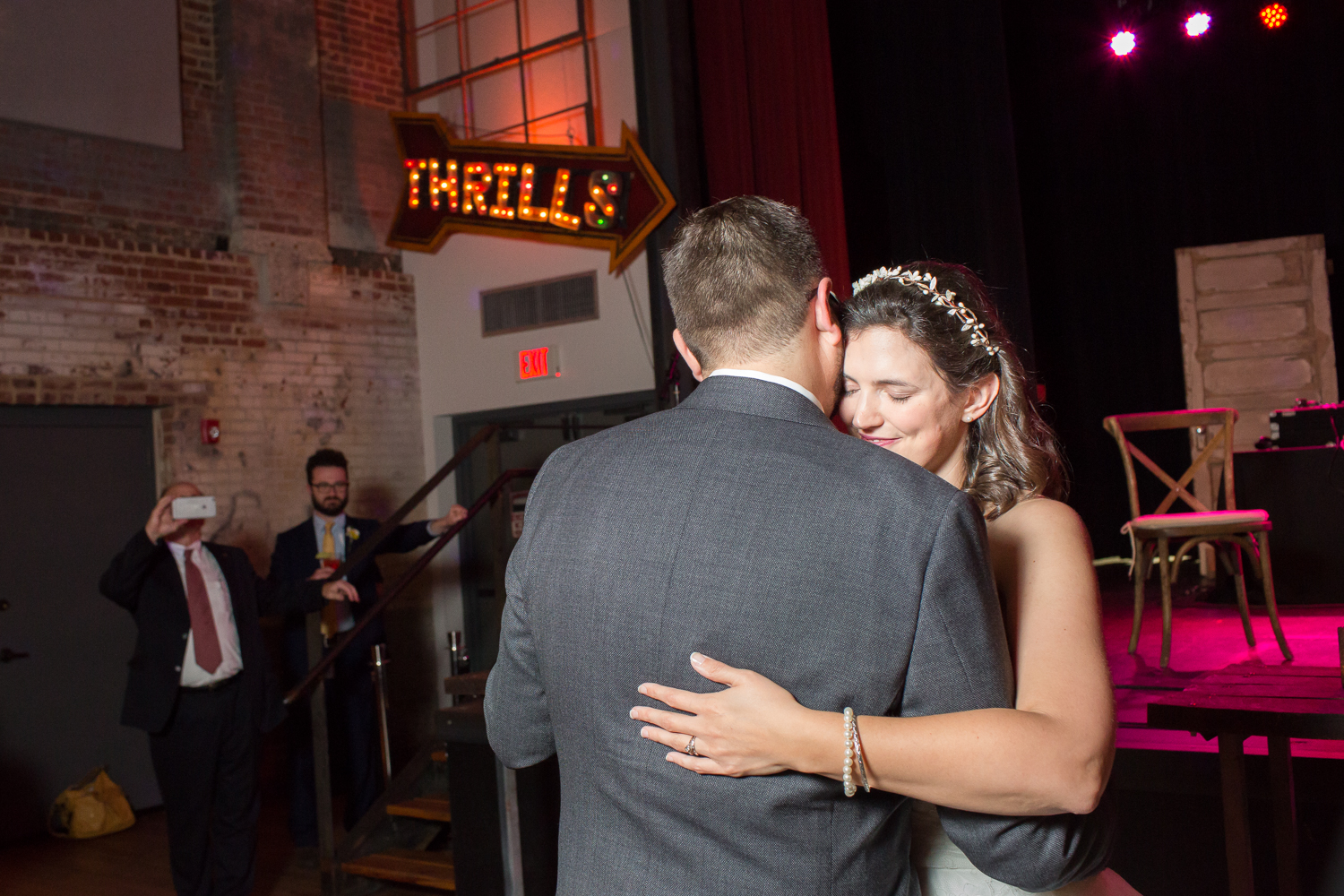 A shout-out to all our fab vendors for making this day possible:
Ceremony Coordinator: Cathy Dusenberry
Haw Reception Coordinator: Grace Beason
Flower Girl Dress: made by groom's mom, Joy Alley
Dessert: Main Street Cake Shoppe, other desserts by friends and family
Programs: designed by bride